Bears exist in eight species, including brown bears and polar bears. But how long do bears live?
Wild bears have an average lifespan of 25 years, whereas those in captivity can live up to 50 years or beyond. 
Debby is the oldest polar bear of all time, having lived 42 years. Brownie takes the lead as the oldest grizzly bear who ever lived. He lived for 56 years.
Today, we discover nine of the oldest bears of all time.
1 – Otis
Otis Bear (Identified as number 480) is one of the most famous bears in Alaska. He was identified in 2001 when he was about 6 years old at the Katmai National Park and Preserve in Alaska. As of the year 2019, he is the oldest bear known to still be alive in Alaska.
Otis's birth year is 1995, making him 27 years old.
Otis's coat is dark blonde, and he has some scars on his neck. Otis has a large head, and his right ear is noticeably floppy. He has a long, slender muzzle. Otis has a walrus-shaped body in the fall season and a relatively thickened, wrinkled neck.
Fat Bear Week
480 Otis holds four Fat Bear Week titles. The annual Fat Bear Week contest aims to raise awareness about the preparations bears make for the winter. In addition, it teaches people about their various fishing and survival techniques. 
A male mature bear's weight can increase by as much as 300 pounds between midsummer and early October.
The Fat Bear Week contest is an online competition that takes place annually in the last week of October and honors the heaviest bears at Brooks River in Katmai National Park in southern Alaska.
In 2016, Otis showed up at Brooks River without two canine teeth. The injury made it harder for the bear to pick out the salmon's best meat parts, but it didn't stop him from gaining the weight he needed to make it through the winter. Even though 480 is a skilled brown bear, missing teeth is a problem he has to deal with to live another year.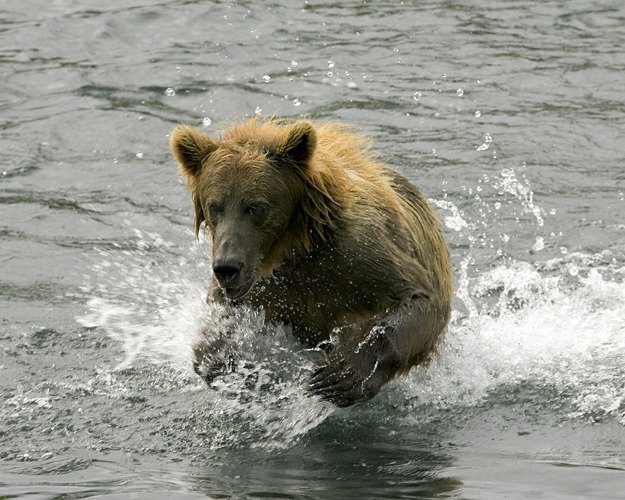 2 – Grizzly 168
Grizzly 168 dwells in Wyoming's Yellowstone region, USA, and he is a subspecies of the brown bear (grizzly bear). He turned 36 years old in 2022, having been born in 1986).
Grizzly 168 is about two meters long, and his tail is nearly as long as his body. He has black fur with a few white spots. In addition to two black stripes across his back are his brown eyes.
Since his birth, Grizzly 168 has been among the oldest bears of all time in Wyoming's Yellowstone region.
Grizzly 168 is a one-of-a-kind bear because he is always out and about playing catch with his best-loved toy, a tennis ball.
3 – Bear No. 56
The black Bear No. 56, the oldest known bear in the wild, died in northern Minnesota aged 39, as the Minnesota Department of Natural Resources reported.
After being seen for the first time by the DNR in 1981, at the age of seven, the scientists at the DNR decided to outfit the female black bear (named Bear No. 56)
At that time, the biologists were eager to observe the state's bear population, so they fitted her with a radio collar.
Bear No. 56 produced 23 pups during the 32-year study. She lived approximately 20 years longer than the other 360 bears that DNR researchers followed, and she was close to six years older than the second-oldest bear documented in scientific literature.
Scientists became aware of Bear No. 56 after she appeared in a video uploaded online. She was seen in the footage chewing on leaves while she strolled through the woodlands.
4 – Debby
The oldest known polar bear, a black female American named Debby, lived up to 42 years. Debby spent most of her life at the Assiniboine Park Zoo in Winnipeg. She is among the park's most famous animals and is frequently featured in news reports and images. 
Debby was taken to Assiniboine Park Zoo in 1967 as an orphaned pup after her birth in 1966 in the Russian Arctic.
She was kind and would approach humans, even though she was usually shy around people.
Debby is well-known not only for her incredible physical ability but also for her passion for interacting with people. She was known to engage with people in a friendly manner, and on occasion, she would even hug those she met. Debby was one extremely unique bear, and she never failed to put a smile on the face of anybody she came in contact with. Unfortunately, her passing away in 2008 was due to natural causes.
Most of Debby's daily intake was fresh fruits and vegetables. She frequently ate apples, berries, carrots, and other veggies from her zoo ground garden.
5 – Brownie
Brownie is still the oldest Grizzly bear of all time. Brownie was aged at least 56 years when he passed away. What a fantastic lifespan for a grizzly bear! A grizzly bear's average lifespan is usually 20 to 25 years in the wild.
In 1968, Brownie was rescued from a life in a circus. He was taught to walk on his hind legs and do acrobatics such as the bicycle and somersault. Unfortunately, such actions are widespread in circuses, and their training is frequently brutal and cruel.
Brownie was taken to Kansas Sunset Zoological Park by his rescuers, receiving loving care from the staff.
Brownie came to the park in 1968 aged 14 years and lasted at the zoo for 42 years before he was euthanized. The zookeeper's gave Brownie his favorite meal of watermelon and fish before he was put to death.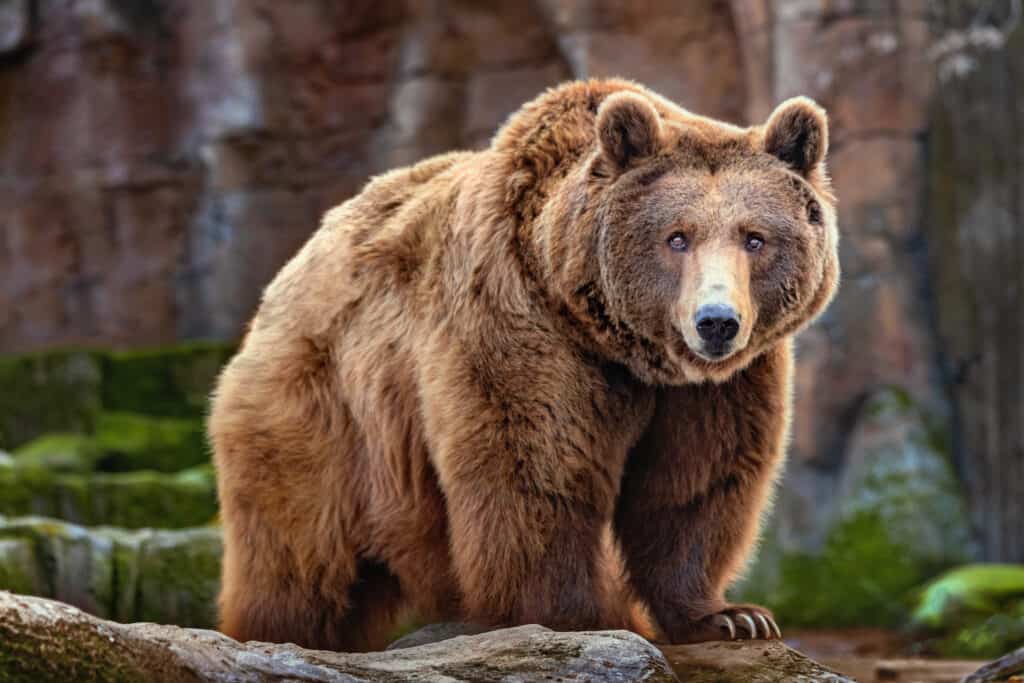 6 – Gulabo
Gulabo was the oldest Sloth bear in India. She died in January 2022 at the Van Vihar National Park and Zoo located in Bhopal at the age of 40 and is fondly remembered by all who knew her.
Gulabo's life changed abruptly when she was rescued from a street performer in 2006 and rehabilitated at a center inside the Van Vihar National in Bhopal by an NGO.
Following the rescue, Gulabo was given specialized care by a team of veterinarians. Unfortunately, she succumbed to the effects of old age peacefully in her sleep, in the vicinity of those who cared for her.
Gulabo was blessed to have lived the final 16 years of her long life on her grounds. She adhered to her routines of lying in the sun, feeding regularly, and staying to herself during those years.
Gulabo would only leave the food spot after she had eaten to her full capacity. Because she caused no issues, she had no interest in having anyone interfere with her daily routine.
In particular, Gulabo cherished Dasheri mangoes. Thanks to her acute sense of smell, she could tell when the mango season arrived. So she would cut back on her oatmeal in the morning to save room for more mango fruits at 1 p.m. It was challenging to collect an accurate weight or blood sample from her.
Gulabo was among the star tourist spots in the park.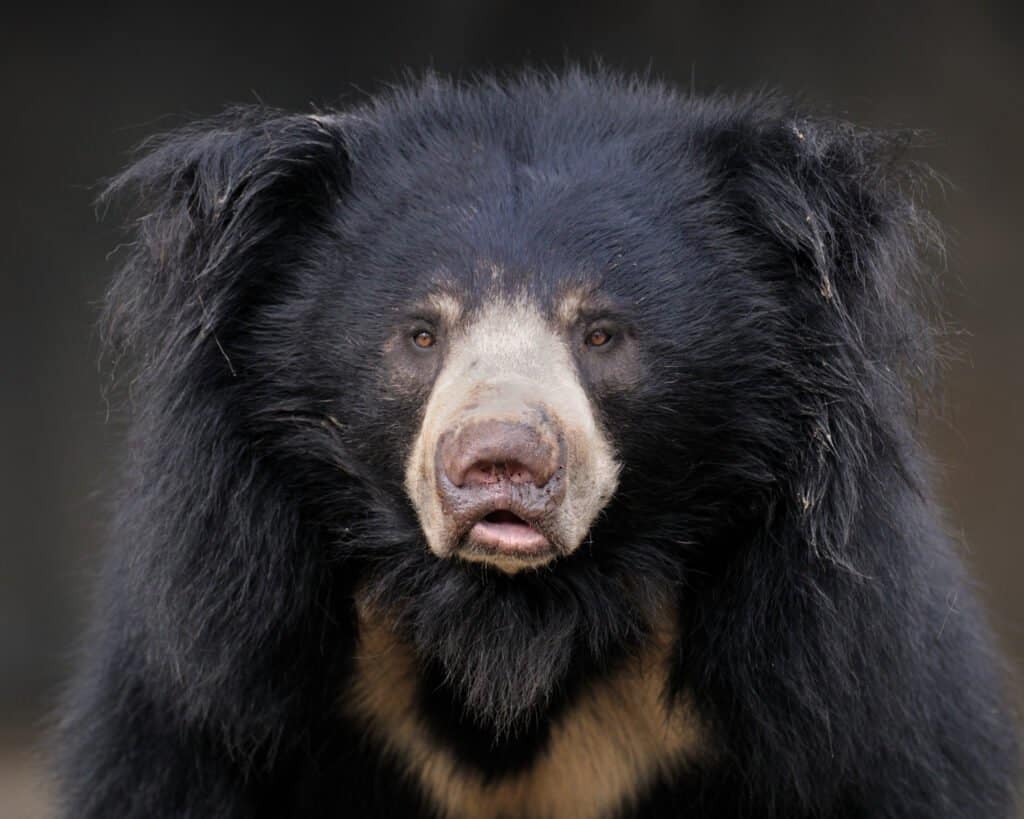 7 – Shunan, Yamaguchi
Shunan was the oldest sun bear in Japan. This male bear, also named Tsuyoshi, became famous in western Japan for his "disappointed pose," where he would grasp his head using his paws.
Shunan passed away on February 2, 2022, at 32 years old. The zoo said that Tsuyoshi began eating less food in January 2022, and the bear rarely ate by the end of February. 
On March 1, the bear went out into his gallery space, laid down, and never got back up. He was placed on an IV and given medical attention, but he passed away on March 2 around 5 p.m.
The bear's demise was attributed to old age.
Tsuyoshi was kept at the Tokuyama Zoo, located in Shunan. In 2005, the bear became a media sensation due to a pose he formed after one female bear stole the food that had been placed for him inside his cage.
Tsuyoshi came to Tokuyama Zoo in March 1994 after being born in Myanmar on August 24, 1987. Three cubs were born to him, but they all passed away shortly after their birth, while their mother passed away in 2006. After that, he was coupled with Maaya, yet another female bear.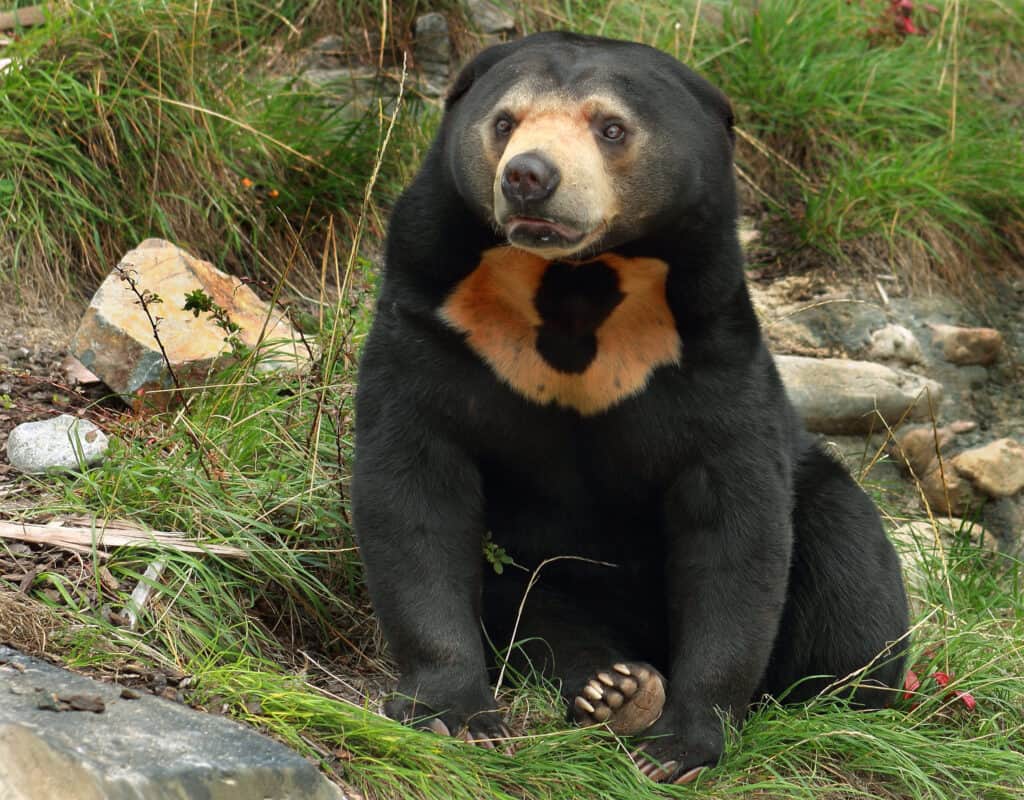 8 – Jia Jia
Ocean Park, Hong Kong, was home to a female giant panda named Jia Jia. She was the oldest panda bear that had been kept in captivity when she passed away in 2016, aged 38.
Jia Jia was found in Qingchuan County, Sichuan Province, aged about two years. She had been born in the wild of Sichuan province. She was kept at the Wolong National Nature Reserve but later taken to Hong Kong in 1999. This was a show of goodwill toward the territory after the handover of sovereignty by the British.
She was suffering from high blood pressure, cataracts, and arthritis before she passed away. According to Ocean Park Hong Kong, where Jia Jia had lived since 1999, her health had shown consistent symptoms of deterioration, where her food intake was diminishing until she eventually stopped eating.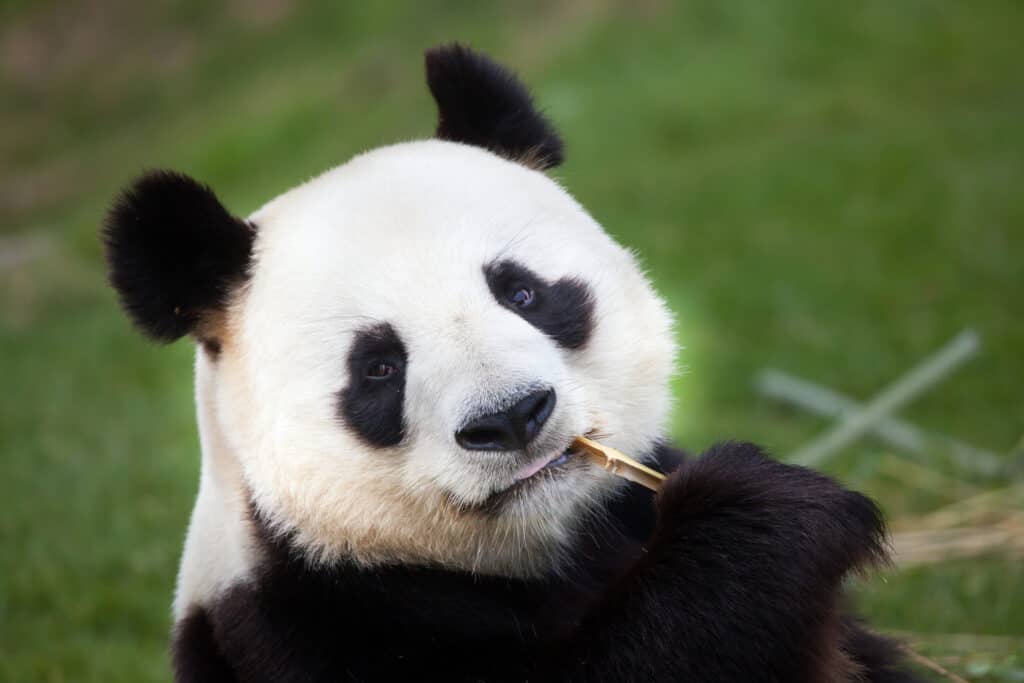 9 – Honey and Beezler
Honey and Beezler are Asiatic black bears living in Cheyenne Mountain Colorado Zoo. The two bears were sisters. On Friday, April 8, 2022, CMZ zoo officials said that after Honey began showing symptoms of a terminal age-related illness, she was euthanized at the Cheyenne Mountain Zoo aged 29.
Honey and her sister Beezler have been residents of the Cheyenne Mountain Zoo for 28 years, having first arrived when they were about one and a half years old. They are the most aged Asiatic black bears ever recorded as living in captivity.
There was a strong bond between Honey and Beezler, as the two often preferred to spend time together. According to the keepers, the two sisters would always be discovered sleeping close to one another, even when they had the choice of using separate sleeping dens.
As a result of her sister's death, Beezler is being closely monitored by the keepers. The keepers report that Beezler acted normal the weekend after her sister's demise. However, they plan to continue showering her with additional care in the following days and weeks to ease her adjustment.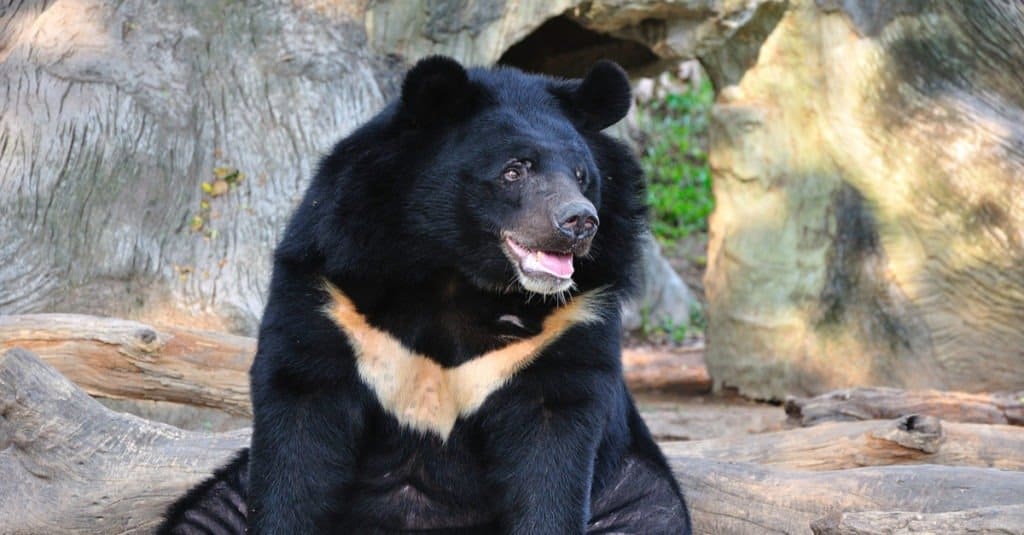 Summary Of 9 Of The Oldest Bears Of All Time
Rank
Bear
Age
Where Live (d)
1
Otis – Grizzly Bear
Still Alive – 27
Katmai National Park and Preserve in Alaska
2
Grizzly 168
Still Alive – 36
Wyoming's Yellowstone region, USA
3
Bear No. 56 – Black Bear
Died at 39
Northern Minnesota, USA
4
Debby – Polar Bear
Died at 42
Assiniboine Park Zoo in Winnipeg, Canada
5
Brownie – Grizzly
Died at 56
Kansas Sunset Zoological Park, USA
6
Gulabo – Sloth Bear
Died at 40
Van Vihar National Park and Zoo, Bhopal
7
Shunan/Tsuyoshi – Sun Bear
Died at 32
Tokuyama Zoo, Japan
8
Jia Jia – Giant Panda
Died at 38
Ocean Park, Hong Kong
9
Honey and Beezler – Asiatic Black Bears
Died at 29
Still Alive – 29
Cheyenne Mountain Colorado Zoo
Summary Table Of 9 Of The Oldest Bears Of All Time
---
FAQs (Frequently Asked Questions) 
What is Fat Bear Week?
The Fat Bear Week contest is an online competition that takes place annually in the last week of October and honors the heaviest bears at Brooks River in Katmai National Park in southern Alaska.
Who is the oldest grizzly bear on record?
Brownie is still the oldest Grizzly bear of all time. Brownie was aged at least 56 years when he passed away. What a fantastic lifespan for a grizzly bear! A grizzly bear's average lifespan is usually 20 to 25 years in the wild.
Sources

NY Times, Available here: https://www.nytimes.com/2021/10/06/us/fat-bear-week-winner.html
AP News, Available here: https://apnews.com/article/grizzly-34-yellowstone-oldest-bear-3f504bd1f7db510326527ec6eabc95c8
Daily Mail, Available here: https://www.dailymail.co.uk/news/article-2403305/Bear-No-56-worlds-oldest-known-wild-black-bear-dies-old-age-dodging-hunters-39-5-years-Minnesota.html
Reuters, Available here: https://www.reuters.com/article/oukoe-uk-bear-idUKTRE4AH97W20081118
K State Collegian, Available here: https://www.kstatecollegian.com/2009/06/10/oldest-grizzly-bear-in-captivity-dies-after-inspiring-conservation/