Ghost towns aren't just limited to the wild west. They are also common in northern states, like New Jersey. Many New Jersey ghost towns, though, are difficult to find. Only a few buildings, if any, remain in many of these deserted and forgotten spots.
Follow along to discover 6 abandoned and forgotten ghost towns in New Jersey.
Batsto Village
Starting our list of ghost towns in New Jersey is the Batsto Village. It's one of the easiest ghost towns to visit in the state. This deserted town is certainly not forgotten. It's a historical unincorporated community with many remaining old and fascinating buildings. Basto Village first began to grow in 1766, when Charles Read built the Batsto Iron Works along the Batsto River. This Iron Works successfully produced household items like pots and pans. The ghost town truly expanded in the 1800s when families moved to find work. When the iron industry declined, Batsto Village relied on glass-making.
Now, you can visit this historical site, which is listed on the National Register of Historic Places. Guided tours are available, which include the Batsto Mansion and the Atsion Mansion. The visitor center hosts an informational museum and a beautiful exhibit gallery. Events are also held in the Batsto Village, like the Country Living Fair.
Ong's Hat
Not much remains of Ong's Hat (or Ong's Hut, depending on which legend you believe). Although a ghost town, it's not forgotten! Ong's Hat has a long history. Although historians aren't sure when the village got its name, it's older than the revolutionary war. This name appears in a 1778 map of Hessian encampments in New Jersey. The town's peak may have been in the 1860s. However, by the 1930s, while the town's name remained on maps, there was nothing there but a few brick remains, an open clearing, and an abandoned shed. Some historians aren't sure if Ong's Hat was ever a real village. Today, it is a terminus of the Batonia Trail, one of the longest in the state.
If you think Ong's Hat is strange, you aren't the only one. According to a conspiracy theory-based story dating back to the 1980s, a group of scientists travels to a creepy parallel universe from Ong's Hat. One of the core writers/storytellers wrote a book titled, The Incunabula Papers: Ong's Hat And Other Gateways To New Dimensions. Although he stated that this work was pure fiction, some people believe that Ong's Hat is part of a bigger conspiracy.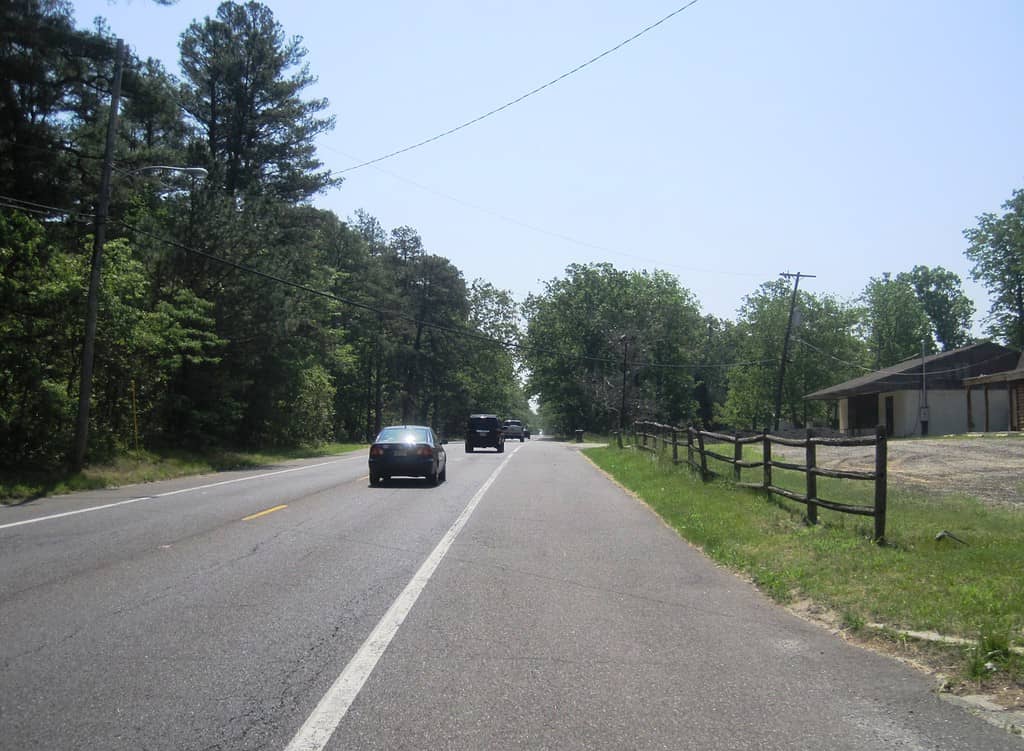 Feltville
Next on our list of ghost towns in New Jersey is Feltville. Like Batsto Village, Feltville is relatively well-known. Many buildings remain in this abandoned ghost town. Although almost completely abandoned except for three families, Fetlville is now Feltville Historic District. Another name for this village/site is the Deserted Village.
Although the town/village was built in 1825, the first European settler moved to the area in 1736. Peter Willcox, the first settler, built a sawmill, but its days were limited. It was demolished as the population of the area grew. A century after Peter Willcox moved to the area, David Felt purchased land from Willcox's ancestors and built a mill on Blue Brook, two dams, and a village for workers. Although successful under David Felt, he sold the land to different businesses, that eventually left the area and the buildings abandoned. One of these businesses was a summer resort.
Allaire Village
Another New Jersey ghost town is Allaire Village. Although a ghost town, it's also a living history museum. You can find this interactive museum in Allaire State Park. Long before European settlers came to the area, the land under the village was an Indian ceremonial ground.
The village was built in 1750. One of the first settlers was Issac Palmer. However, the village is named after James P. Allaire, who purchased the land in 1822. At the village's peak, it was home to about 500 people. However, the village's success declined drastically after the wood-burning furnace business collapsed. Although mostly left abandoned after the late 1800s, some buildings were used by passing residents. The village was also used as a backdrop for a few silent movies.
Waterloo Village
Waterloo Village is a historic site in Stanhope, New Jersey. This village is called the Waterloo Village Historic Site. It's open to the public, with tours available Saturdays and Sundays between June and September. Not only can you visit this historic site to learn more about the village and its buildings, but also hike surrounding nature trails.
Waterloo Village was built in 1820. Its location about halfway along the Morris Canal made it a convenient stopover and service center. This 19th-century ghost town is located on about 70 acres of land. This open-air museum is on the National Register of Historic Places. Buildings that remain standing include Smith's General Store, the Blacksmith Shop, Peter D. Smith House, Smith Homestead House, and the United Methodist Church.
Walpack Center
Last but not least is the Walpack Center. It's an unincorporated community in the much larger Walpack Township. This ghost town was previously a farming community built in the 1800s. Although not completely abandoned, it declined tremendously during the 1900s as larger cities grew around this community. You can visit the Walpack Center Historic District to see old buildings like a small schoolhouse built in 1856.
Summary of 6 Abandoned and Forgotten Ghost Towns in New Jersey
| Name of Town | Founded/Period | Purpose |
| --- | --- | --- |
| Batsto Village | 1766 | Iron works and glass-making. |
| Ong's Hat | Pre-Revolutionary War to 1930s | Social center for area with alcohol and prizefighting. |
| Feltville | 1825 | Sawmill and resort. |
| Allaire Village | 1750 to late 1800s | Wood-burning fireplace business. |
| Waterloo Village | 1820 | Halfway point on the Morris Canal, so a service center and overnight stop. |
| Walpack Center | 1800s | Farming village. |
The photo featured at the top of this post is © Wangkun Jia/Shutterstock.com
---