Have you been thinking about purchasing an Akita puppy this year? Akitas are known to be loving dogs that greatly enrich the lives of their families. Originating from Japan, they are touted for being excellent hunting partners and loyal companions. That being said, they are also known to be complex dogs with special needs. The amount of planning and research required before bringing one into your home can feel overwhelming. Let's dive into the potential expenses associated with purchasing or adopting an Akita.
How Much Does an Akita Puppy Cost?
The cost of an Akita puppy depends entirely on the choices you make. If you're interested in buying from a breeder, prices can range from $1000 to $3000. Within that range, several factors will affect the final cost. One such determinant is the reputation of the breeder. Highly respected and well-known breeders will charge a premium compared to those just starting out. Reputation is important in this industry, as genetic disease is rampant among puppy mill operations. That being said, ethical breeders will almost always offer a health guarantee on their puppies. Being able to trust that your Akita is coming from an ethical breeding operation is almost always worth the additional cost, whereas choosing to buy a puppy from a backyard breeder can be risky and unethical. Because of this, it's important to do your research on the dangers involved.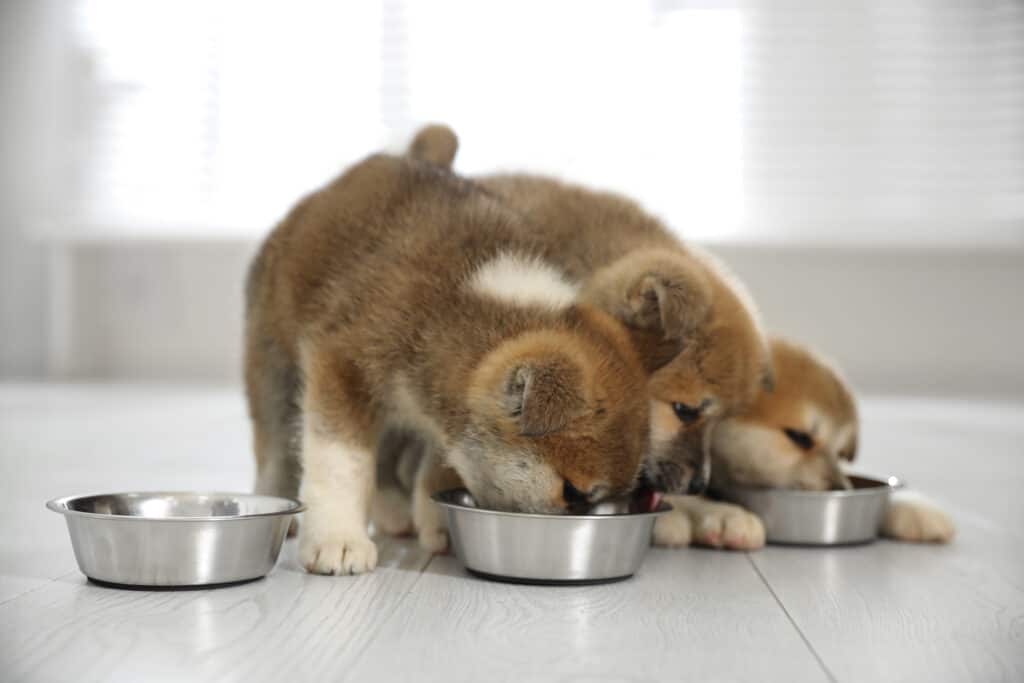 Another factor that will influence the price is special coloration. Certain patterns and colors of Akitas are more sought after than others, such as pure black or sesame. Long-coated Akitas are also quite rare, fetching a higher price than their counterparts. In addition, pedigree and bloodline will influence the final cost of your Akita puppy as well. If you lean more towards adopting an Akita, prices can be much more affordable, ranging from $50 to $300. Be sure to keep a close eye on your local shelters and rescues as these popular dogs tend to get adopted very fast.
Other Factors That Influence the Purchase Price of an Akita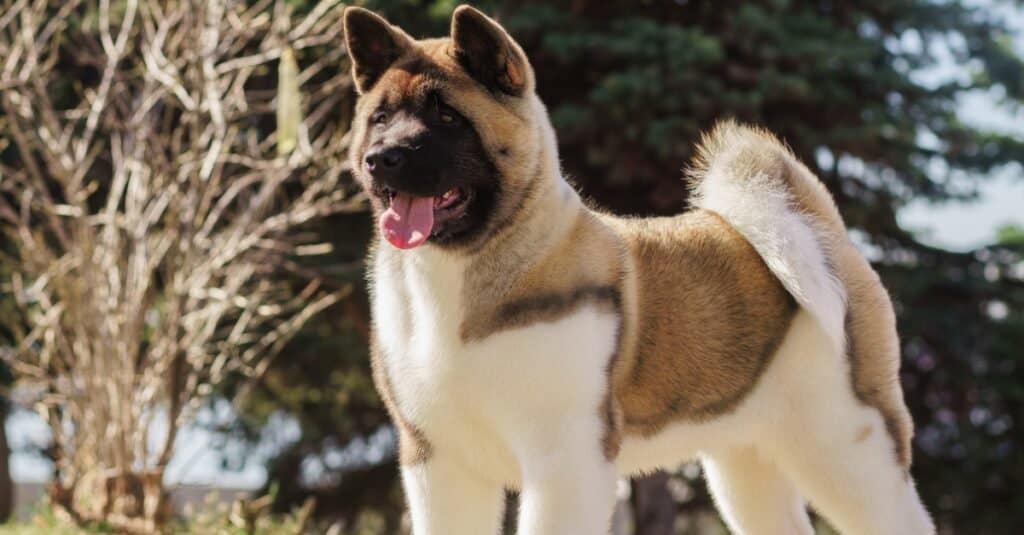 There are many other costs that are easy to overlook when purchasing a puppy. If this is the first dog in your home, you can expect to spend an additional $500 on supplies. Some of the expenses included in this are the cost of a bed or crate, toys, microchipping, initial health check-ups, food and water bowls, a leash and collar, and grooming supplies.
Another fee that can be easy to forget about is the cost of spaying or neutering. Depending on where you live and the vet you visit, this can cost roughly $100 to $300. If you find an Akita in a shelter or rescue, you may be able to circumvent this charge. The cost of spaying or neutering is occasionally included in the adoption fee, making it an even more economical choice.
Cost of Vaccination and Other Medical Expenses for Akitas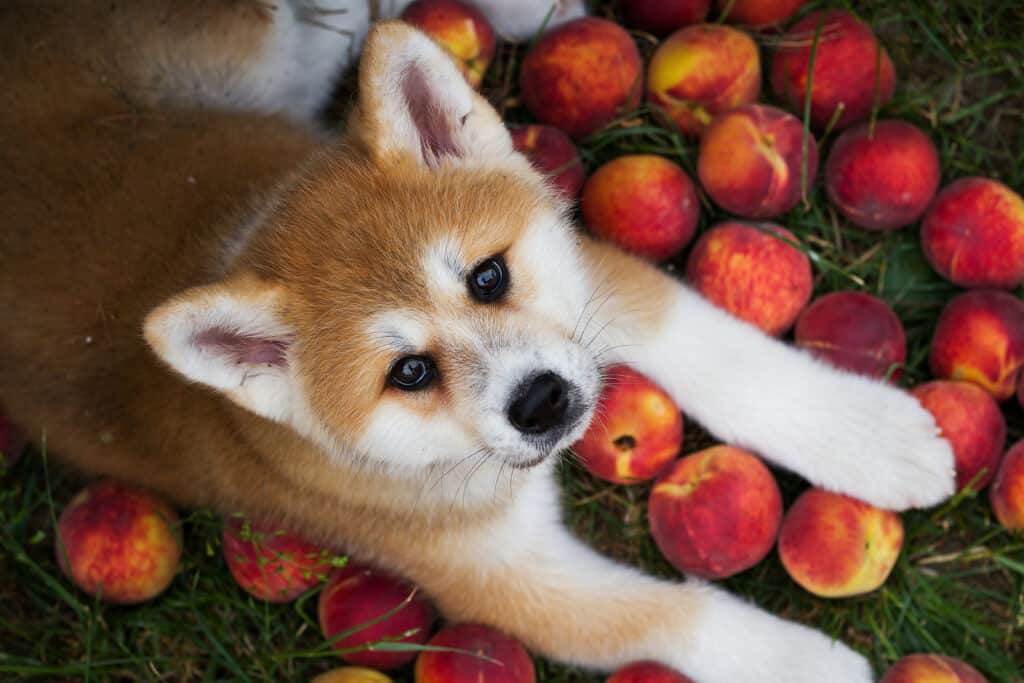 The cost of vaccinating an Akita is similar to any other dog. The initial set of shots will cost roughly $50 to $100 depending on your location, while additional booster shots will cost about $40 each time. In addition, it is always important to schedule an annual health screening with your local veterinarian. This will cost roughly $125.
Akitas are a healthy, hardy dog breed. They do not suffer from many congenital disorders. However, two to be aware of are hypothyroidism and hip or elbow dysplasia. These diseases are more common in puppies purchased from a non-reputable breeder, which is why doing your research is so important. These health issues can be life-threatening, and very pricey to treat. Pet insurance is a wonderful safety net to have in the event of a health emergency, which we'll talk more about later.
Cost of Food and Supplies for an Akita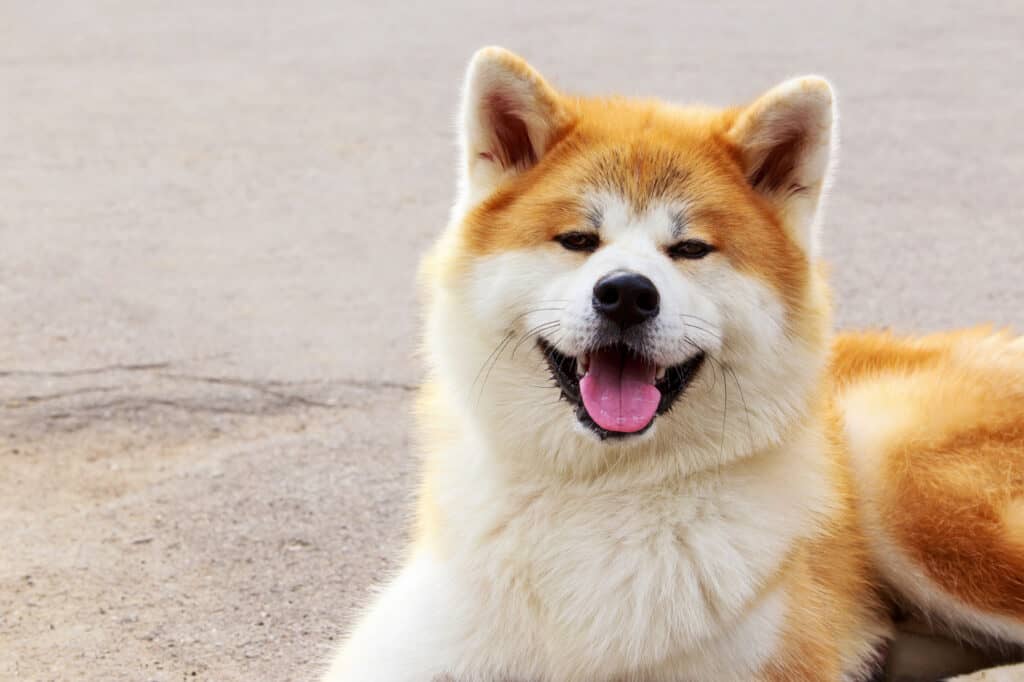 Akitas are a large dog breed with a voracious appetite. Depending on the needs of your Akita, food costs can range from 50 to 150 dollars per month. An average-sized adult Akita will weigh between 70 and 130 pounds, depending on gender. With a dog this big, you can expect them to eat about 30 pounds of dry food per month, which comes out to about $35. However, this does not include the cost of treats or wet food.
If your Akita requires a prescription diet, feeding expenses can be much higher. Depending on your dog's individual needs, the price of food can reach up to $150 a month. This is a significant additional cost to consider when reviewing your monthly budget. There is also the option to feed your dog a raw diet. Advocates for this lifestyle claim that a diet full of unprocessed foods provides a range of health benefits that dogs don't otherwise get from wet food and kibble. If this is something you're interested in, prices can range between $75 and $100 a month. It is always a good idea to consult with your veterinarian for guidance.
How Much Does It Cost to Insure an Akita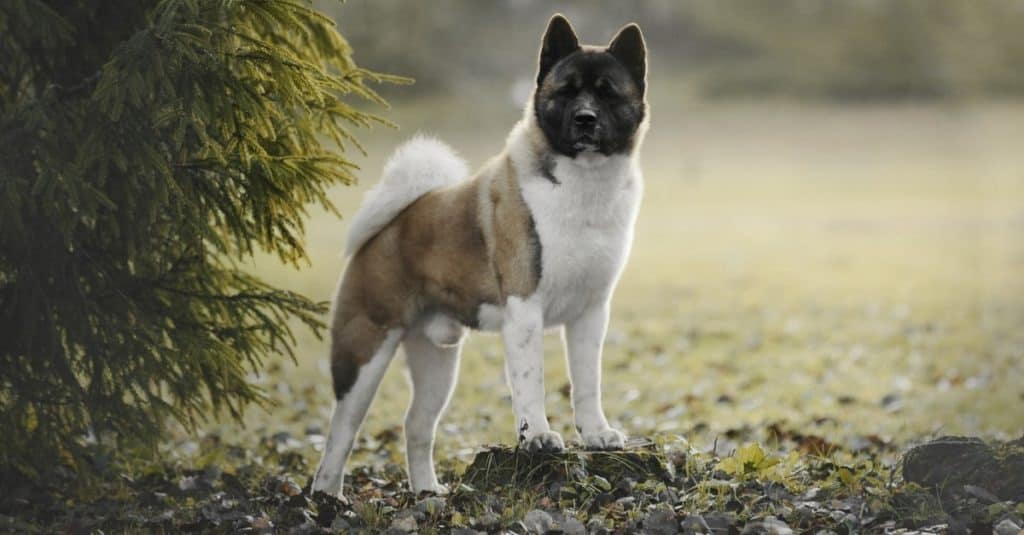 If you purchase your Akita puppy from a reputable breeder, they will likely offer you a health guarantee. This is a promise that assures the dog you're purchasing is free from any genetic disease. If your puppy does receive a diagnosis of a genetic disorder covered by the guarantee, you will receive an offer of either a refund or a replacement. However, these agreements only last for a limited time, usually one to three years after the puppy's purchase. After your dog ages out of the health guarantee, it's a good time to research alternative coverage options.
A wonderful solution is to invest in pet insurance. There are many services that offer a wide range of coverage for veterinary care. The average monthly cost to insure an Akita ranges between $20 and $50. This price is determined by the state you live in, your dog's age, and what kind of coverage package is right for you. It's best to shop around and explore all the options available in order to choose the best fit for you and your pet.
How Much Does It Cost to Train an Akita
Akitas are highly intelligent and natural-born hunters; however, there are some behavioral factors to consider before purchasing one. First, it is important to acknowledge the fact that this breed is known to express some level of aggression with other dogs, particularly those of the same gender. In addition, if you have young children, you might want to hold off on introducing an Akita to your household until your kids are a bit older. Akitas are large dogs with powerful bites, and children who are just learning boundaries may accidentally alarm them. Akitas thrive in single-dog, adult-only households.
Of course, it's also important to acknowledge that there are outliers who do not exhibit these traits. Many Akitas are wonderful with children and get along fine with other dogs. That being said, it's still good to keep these risks in mind before making the decision to bring an Akita into your home. Obedience is key, and you have to be ready and willing to invest a lot of time into training your Akita. If you're thinking about purchasing a package of professional dog training, you can expect to pay around $20 to $50 per class, and it will likely take a few months to fully train them.
Final Thoughts
Akitas are brilliant and loving dogs that are utterly devoted to their families. These qualities make them excellent choices for those seeking protection and companionship. However, the Akita has a reputation for being aloof and distant from strangers and other dogs. When making the decision on whether this dog is right for you, take time to consider if your lifestyle is congruent with the needs of an Akita. In addition, Akitas live for 10-14 years on average, so adding one to your family is a long-term commitment you'll need to put a lot of thought into. It is important to budget accordingly and set aside enough money to meet their needs.
The photo featured at the top of this post is © Rita_Kochmarjova/Shutterstock.com
Secure a Lifetime of Wagging Tails: Get Pet Insurance!
Did you know some emergency surgeries for dogs can run upwards of $5,000? Don't put your dog or your wallet at risk! Click the button below to get a free and instant quote on a comprehensive plan for your pup.
A-Z Animals may earn a small commission from using this service.
Ready to discover the top 10 cutest dog breeds in the entire world?
How about the fastest dogs, the largest dogs and those that are -- quite frankly -- just the kindest dogs on the planet? Each day, AZ Animals sends out lists just like this to our thousands of email subscribers. And the best part? It's FREE. Join today by entering your email below.
---