There are over 200 squirrel species, and their most distinctive characteristics are their large eyes and bushy tails. The fur color varies depending on the species. Moreover, it is common to find variations in color, even among squirrels of the same species. 
Squirrels are very diverse and live on almost every continent. The squirrel species you stumble upon depends on your location. For example, the American red squirrel is one of the most common species in the U.S., while Africa hosts many unstriped ground squirrels. 
However, many other animals look like squirrels. So if you stumble upon one, thoroughly check its characteristics before deciding whether it's a squirrel. Today, we'll tell you about other animals that look like squirrels!
Animals That Look Like Squirrels
1. Nutria
Nutrias are sometimes known as coypus. When observed closely, they look like a cross between a rat and a beaver; both have much in common with squirrels regarding appearance.
Nutrias are disease-carrying rodents originally native to South America. However, demand for their fur led to their introduction to other parts of the world, like Africa, Asia, Europe, and North America.
2. Gundi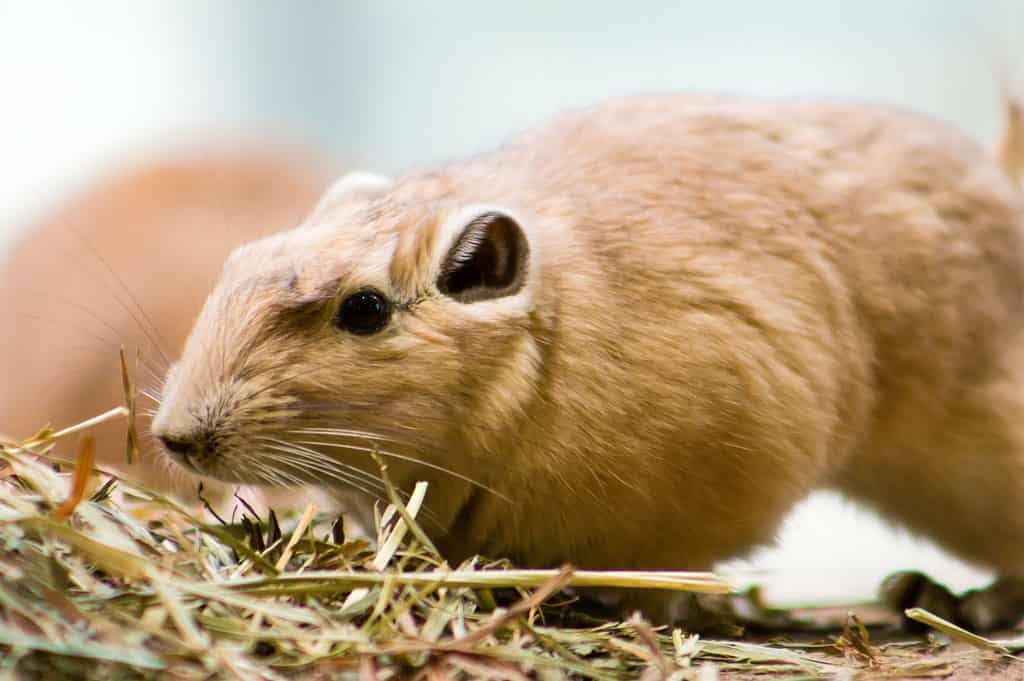 From the fluffy tails to the body structure, gundis bear a striking resemblance to squirrels. They are predominantly found in African countries like Ethiopia, Mali, Eritrea, and Algeria. Gundis are also sometimes known as comb rats because the bristles on the middle toes of their hind feet look like combs.
There are five species of gundis, and all of them are native to Africa. Some species look like guinea pigs, and some look more like squirrels. Speke's gundi looks like ground squirrels and shares some behavioral traits.
3. Bushy-Tailed Woodrat
The bushy tail of a squirrel is one of the first things we resort to in identifying it. But not every bushy-tailed rodent is a squirrel. Packrats, also known as bushy-tailed woodrats, share this feature with squirrels.
These rodents are found in North America and enjoy living in or around rocky places. Their rounded ears and mousey faces give them away for what they are. However, if you see their tails first, you might mistake them for squirrels.
4. Gopher
Like ground squirrels, gophers live in holes burrowed underground. Their tunneling abilities make them a destructive force on any farm. A glance at their cheek pouches and hairy tails caused people to mistake them for squirrels.
However, the similarities do not end there. Gophers tend to hoard food like ground squirrels. Still, they also have distinctive practices that differentiate them from their distant cousins, the ground squirrels. For example, gophers rarely come above ground.
5. Hutia
Hutias are rodents that live in Cuba and parts of the Caribbean islands. While some species are almost extinct, others have managed to thrive to the point where they have become pests. At Guantanamo Bay naval base, there is an abundance of hutias.
Hutias have more in common with tree squirrels in terms of their behavior. Just like tree squirrels, they build their nests up in trees. Their diet, however, is more complex. While they enjoy fruits and plants, they also include small animals like lizards in their meals.
6. Dormouse
If marmots are a large squirrel version, dormice are much smaller look-alikes. Although dormice have a mouse-like appearance, they have furry tails like squirrels. Their dentition is also much more similar to that of squirrels than that of mice.
These petit rodents can be found in parts of Africa, Europe, and Asia. Their hibernation period is dependent on how long the winter months are. In temperate regions, the dormouse can hibernate for up to six months or more. In summer, they feast on a mixture of fruits, flowers, nuts, and insects to build up enough body fat to sustain them through the next winter.
7. Laotian Rock Rat
In the Southeast Asian country of Laos and a small part of Vietnam, you may stumble upon the Laotian rock rat, sometimes called rat squirrel. They get this nickname from their rat-like appearance and squirrel-like tails. However, their tails are less erect.
Laotian rock rats make their home between large rocks, hence the name. They do not have the agility that rats and squirrels do on open grounds. On rocky surfaces, rat squirrels move swiftly. They are primarily herbivorous, but it is not uncommon for them to indulge in insects occasionally.
8. Giant Bushy-Tailed Cloud Rat
Giant bushy-tailed cloud rats are found only in the Philippines and look more like tree squirrels than rats. They are nocturnal and enjoy a broad vegetarian diet. However, beyond this, not much is known about them. If you are taking a hike in the beautiful mossy forests of the Philippines, one of these rodents might cross your path (though this rarely happens).
Giant bushy-tailed cloud rats, or Luzon bushy-tailed cloud rats, are endangered, and their population is threatened mostly by hunting and human encroachment on their habitat. Interestingly, while these shy rodents resemble tree squirrels, there are no tree squirrels present in the area. 
9. Chinchilla
Named after the Chincha people of the Andes, chinchillas have bushy tails similar to some squirrel species. When compared to ground squirrels, these guys appear slightly larger. In the wild, chinchillas live in burrows and thrive on a diet of leaves, seeds, fruits, and small insects. 
Parts of Argentina, Bolivia, Chile, and Peru used to be the natural habitat for chinchillas. The extremely soft fur of the chinchilla made them valuable to the fur industry. Unfortunately, this also resulted in chinchillas being hunted to the brink of extinction. 
10. Muskrat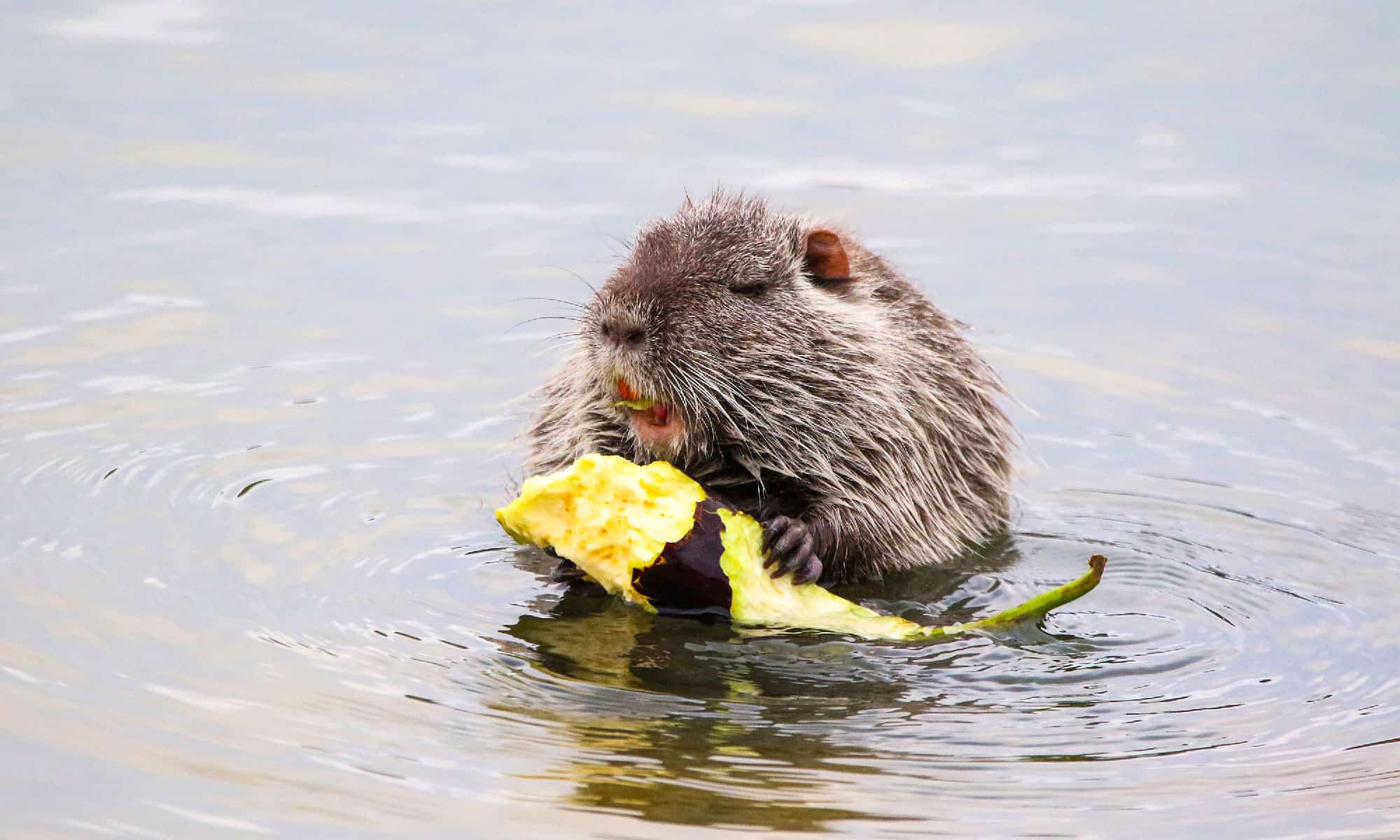 Muskrats are semi-aquatic creatures native to North America but introduced to parts of South America, Europe, and Asia. Although they do not have the bushy tails that squirrels are known for, the body structure of a muskrat resembles that of a squirrel so much that people often mistake one for the other.
People also mistake muskrats for rats. Muskrats are found in environments close to small bodies of water, and they like to build their homes on river banks for protection and easy water access. However, they do not belong to the Rattus genus. 
11. Beaver
We can't talk about muskrats without talking about beavers, too! They look much like muskrats, although they are not closely related. That is, until you glimpse their sharp incisors and flat scaly tails. And because of this, as well as due to their body build, they can also be mistaken for squirrels.
Like muskrats, beavers are semi-aquatic and prefer to live close to bodies of water such as rivers, lakes, or ponds. Another identifying feature you would find in beavers is their webbed hind feet which help them thrive as excellent swimmers. 
12. Anomalure
Sometimes known as scaly-tailed squirrels, anomalures look like flying squirrels in appearance and limb structure. But despite this remarkable resemblance, they are not related. That said, they possess the ability to manipulate their limbs in a way that allows them to glide over short distances from one tree to another.
Central Africa is home to these gliding mammals. They build their nests above the ground, usually in tree hollows. Anomalures enjoy a mixed diet of plants and insects and have also been known to feed on tree sap. 
13. Cameroon Scaly-Tail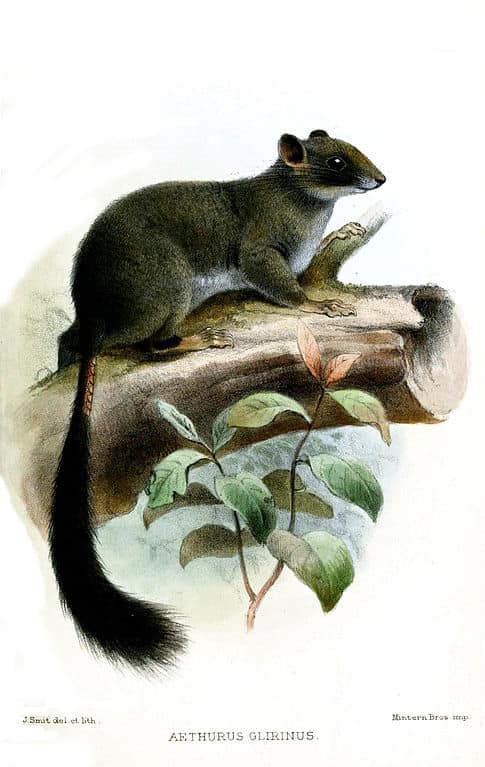 If you live in West Africa, you might have spotted Cameroon scaly-tails and mistaken them for squirrels because of their appearance. They share a similar body structure with anomalures and, like them, are only distantly related to squirrels.
Not much is known about these creatures. That said, if you are in one of the African countries that host them and spot one or two up in the trees, you are witnessing something amazing. 
Summary of 13 Animals That Look Like Squirrels
Here are 13 Animals That Look Like Squirrels:
| Rank | Animals |
| --- | --- |
| 1 | Nutria |
| 2 | Gundi |
| 3 | Bushy-Tailed Woodrat |
| 4 | Gopher |
| 5 | Hutia |
| 6 | Dormouse |
| 7 | Laotian Rock Rat |
| 8 | Giant Bushy-Tailed Cloud Rat |
| 9 | Chinchilla |
| 10 | Muskrat |
| 11 | Beaver |
| 12 | Anomalure |
| 13 | Cameroon Scaly-Tail |
---
The Featured Image
---