If you are an April 2 zodiac sign, you likely know that you are an Aries. This is an astrological sign that begins the wheel of the zodiac, with many characteristics unique to this sign alone. If you were born between March 21st to April 19th depending on the calendar year, what personality traits and passions are associated with your sun sign of Aries?
Aries born on April 2nd: this article is all about you! Not only will we address the strengths and weaknesses of the Aries personality, but we will also go over all of the numerical and planetary associations that may influence your personality if you were born on April 2nd. Fiery and headstrong, here's everything you need to know about an Aries born at the beginning of April. 
April 2 Zodiac Sign: Aries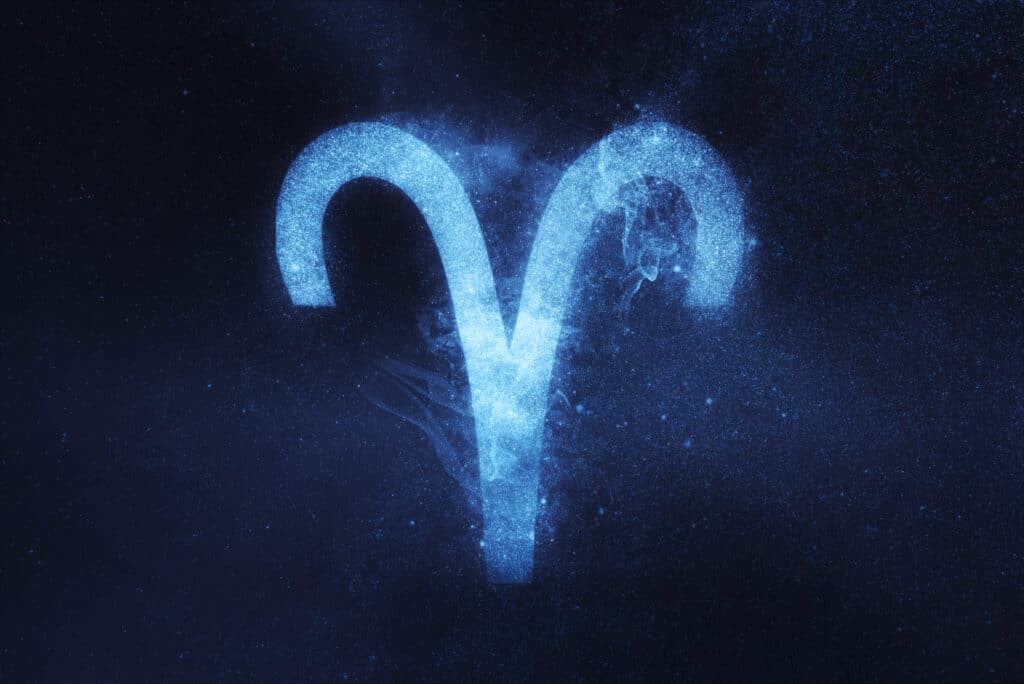 A cardinal fire sign that begins the astrological wheel, there is so much force behind the average Aries. To understand an Aries, we must first discuss the fact that they are indeed the first sign of the zodiac. When viewed as a wheel, each astrological sign learns something from the prior sign and passes on their own unique energy to the sign following them. this is not the case with Aries. 
Given that the ram is the first sign of the zodiac, they have no prior influence and live life in a solely individual way. This gives them a clear sense of self, but it also helps to associate Aries with youthfulness. They are children in many ways, which truly reflects in their passion, energy levels, and emotional climates, for better or for worse. 
Depending on the calendar year, Aries spans roughly March 21st to April 19th. If you are an Aries born on April 2nd, you belong to the second decan of Aries. But what exactly are decans, and what factors might this particular placement bring to your personality? Let's take a closer look at this other important aspect of astrology. 
Decans of Aries
Did you know that each astrological sign takes up 30° of the astrological wheel? Taking a closer look, these 30° slices of the astrological wheel can be further broken up into 10° increments ruled by the same element of your sun sign. While it may take a bit of thinking, decans are easy to understand once you get the hang of it. For example, here's how the decans of Aries break down depending on when you were born:
Aries decan, roughly March 21st to March 30th. Ruled by Mars and the most hyper-present Aries personality.
Leo decan, roughly March 31st to April 9th. Ruled by the sun.
Sagittarius decan, roughly April 10th to April 19th. Ruled by Jupiter.
While your sun sign in Aries brings you the influence of the planet Mars, an April 2nd birthday also has an additional planetary influence from the sun. You belong to the second decan of Aries, which is associated with Leo. This brings additional influences and associations to your personality, which we will dive into now. 
April 2 Zodiac: Ruling Planets
Ruled primarily by the planet Mars, Aries are directly influenced by the god of war. This isn't to say that the average Aries is inherently violent, but this strong connection to such a violent planet brings a strength and competitive nature to even the most humble of Aries. Mars is the planet of action, energy, and passion, all things easily associated with the Aries personality. 
Not only are Aries ruled by the planet Mars, but they are also a cardinal fire sign. Both of these things go well with the planet Mars, as cardinal modalities are associated with inciting actions. Likewise, fire signs are inherently passionate, active, and motivated. This means that an Aries born on April 2nd brings an exciting energy to any situation, as well as a strong personality and sense of power. 
However, it isn't just Mars that influences an Aries born on April 2nd. If you were born on this particular day, you were born in the second decan of Aries, which is ruled secondarily by the sun. The Leo decan of Aries likely makes you more gregarious than the average Aries, and it may also make you a bit more attention-seeking given the fact that the sun is the center of our solar system! We'll touch on this more in a bit.
April 2: Numerology and Other Associations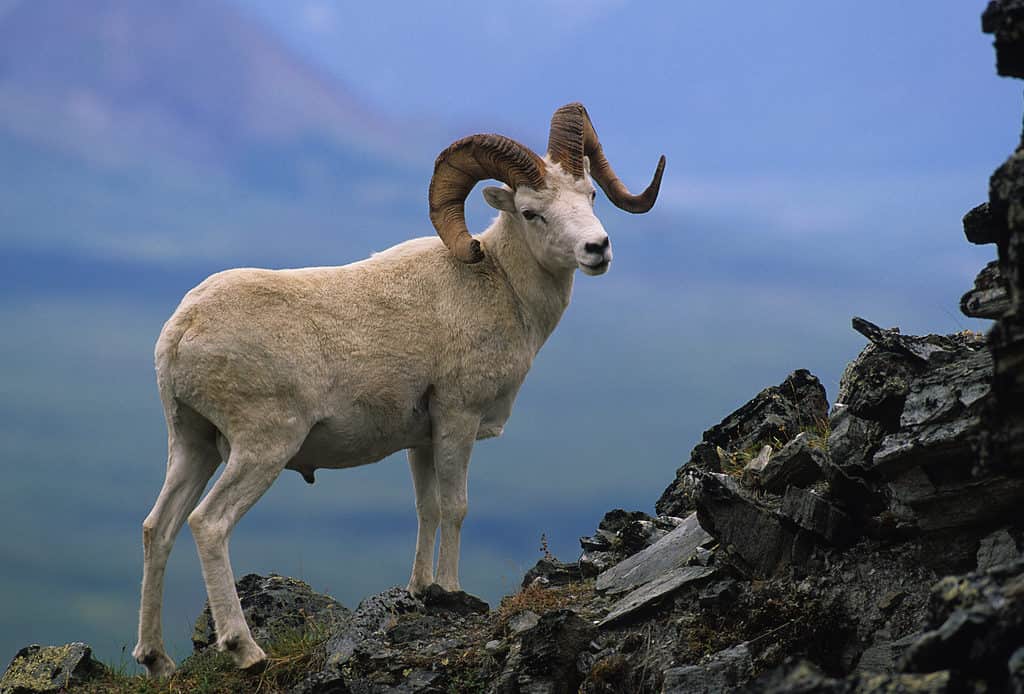 Born on April 2nd, an Aries with this particular birthday is special for a number of reasons. Given that they are the first sign of the zodiac, Aries inherently have a strong sense of self, for better or for worse. However, with a birthday of April 2nd, the number two is also present in your life and may bring a more balanced harmony to your personality.
Symbolic of partnerships, equality, and fairness, the number two may or may not influence an Aries personality given just how much it is up against. The youngest sign of the zodiac, Aries are often impetuous and selfish at their worst. However, with the influence of the number two, an April 2nd zodiac sign may be a bit more open to forming lasting partnerships and collaboration compared to the average strong-headed Aries. 
Speaking of strong-headedness, Aries is associated with the ram. While this may speak to the natural inclination for an Aries to butt heads with others, it also has strong associations with straightforward and blunt natures. While it can often read as aggression, the average Aries prefers to be straightforward in their conversations and emotions, something that is often refreshing and disarming to the average person. 
An April 2 zodiac may find that their passion and excess energies work well when they contribute to a team or partner. Aries are inherently hard-working signs, even if their mercurial emotions make them seem unreliable. While an April 2nd birthday won't be able to tamp down their fiery natures, they are likely more willing to recognize that they don't always have to go it alone. 
April 2 Zodiac: Personality Traits
Born during the height of spring as the seasons change, Aries are easily associated with youth and warmth. The energy found within the average Aries is impressive and non-stop, much like a child. This is a cardinal sign that is capable of beginning huge projects, but they may need assistance when it comes to directing their ideas and energies in a productive way. 
Given that they are the first signs of the zodiac, Aries are incredibly confident in themselves. They know what they know and approach many things with a beginner's mind, something that is refreshing, charming, and endearing in this day and age. They are unlikely to be influenced by anyone and are often confused by people who lack their strong sense of conviction and self. 
However, an Aries born on April 2nd may have more patience and desire to spend their time with others. This is typically a sign that has no problem going it alone and accomplishing their goals with an ambitious passion, thanks to the planetary influence of Mars. However, the number two asks an April 2nd zodiac to look outside of themselves for both help as well as companionship. 
This is especially true when you think about the influences from an April 2nd zodiac's decan in Leo. Leos inherently enjoy the company of others, often needing validation and friendships to feel anchored in their life. While this isn't a primary personality trait of the average Aries, an Aries born on April 2nd will feel more at peace when they share their independent nature with others. 
Strengths and Weaknesses of April 2 Aries
Just like all sun signs, there are a number of strengths and weaknesses associated with Aries. One of the most important things to keep in mind when it comes to the personality of an Aries is the fact that they feel everything strongly, quickly, and fully. This can be both a blessing and a curse for this particular fire sign, especially when it comes to how they relate to others. 
When you think of an Aries as the youngest sign on the astrological wheel, their emotional climates make more sense. This is a fiery and passionate sign that is representative of youth in all of its beauties and follies. Aries are straightforward in everything, including their powerful emotions. If they are happy, the entire world will likely laugh along with them. But if they are angry, an Aries will make sure you know to stay out of their way. 
This makes an Aries one of the more uncomplicated signs of the zodiac, so long as you can handle their quickly changing moods. An Aries born on April 2nd will inherently desire companionship and harmony more than the average Aries, but they may not always have the emotional regulation to help them keep the peace. Mars is too powerful an influence on this particular fire sign! 
April 2 Zodiac: Career and Passions
Given that they are a cardinal sign, Aries make fantastic leaders, no matter what field they are in. However, it's important to remember that Aries often move through things extremely quickly, which may make it difficult for them to commit to any one job for very long. This is why an Aries must find a career that ignites their fiery passion so that they can justify remaining with a single job for a consistent amount of time. 
Initiative and energy are everything to an Aries which can manifest in a number of ways in their passions and careers. Some areas may literally have too much excess physical energy, making them adept at athletic careers or hobbies. Likewise, multiple entrepreneurial efforts may entice an Aries that doesn't like to maintain one thing forever. 
An April 2nd Aries may put a bit more of their energy into others, particularly in the workplace. With a second decan in Leo, this is likely a person who enjoys leading others and may be more willing to devote their time to one particular job rather than multiple smaller ones. It's important for an Aries to feel like they are winning in the workplace, which is why a traditional office job with no room for promotion may leave them feeling disheartened. 
Some potential careers that may appeal to an April 2 zodiac include:
Entrepreneur, likely in multiple endeavors
Sports star or athletic careers
Unpredictable careers, such as firefighting, police work, and paramedic positions
Artistic director
Influencer or actor
April 2 Zodiac in Relationships
It's important to note that an Aries jumps into everything head first, including relationships. Their energy and initiative make for an exciting beginning to any romance, but this is definitely a sign that moves on quickly should a relationship start to bore them. An Aries is likely more interested in an active date rather than a cozy one, preferring an adventure over an emotional discussion. 
This is a sign that doesn't waste any time, which can be extremely refreshing. Their passion and emotions are on the surface, which makes for a partner that is likely easy to read, but also difficult to anticipate. An Aries feels everything strongly and suddenly, which can be off-putting to a partner who is hoping to have a rational and intellectual discussion about their emotions. 
Given that an April 2nd Aries has additional influence from Leo and the sun, this is a person who likely enjoys being the center of their relationship. While the number two will hopefully make an April 2nd zodiac more aware of the importance of partnership and equality, it is difficult for an Aries as well as a Leo to not be the center of attention. Depending on who they are with, a relationship with this type of person can start to feel more like a competition than an equal give and take. 
Compatibility for April 2 Zodiacs
For better or for worse, an April 2nd zodiac will need someone who is able to keep up with them. They are incredibly ambitious and energetic individuals who want someone with an invested interest in their passions and desires. This is especially true for an Aries born during the Leo decan, as Leos very much want to be seen and fawned over by their partner.
However, a person who is most likely to be compatible with an Aries is someone who can match their passion, but not their desire to be number one. It's important for an Aries to feel like they are in charge of a relationship, given their planetary influence from Mars. Having the ability to remain calm in the wake of an Aries' shifting emotions is key to maintaining a lasting relationship with this zodiac sign. 
Likewise, keeping an Aries interested in you can be difficult, given their cardinal natures. They have a childlike fascination with the new and novel, which often makes a long-term relationship difficult for this particular sign. However, an April 2nd Aries will value partnership and may be more open to remaining close to someone for a long amount of time, especially if this person gives them plenty of passion and energy back. 
Matches for April 2 Zodiac
While astrological compatibility will depend on the individual's entire birth chart rather than simply their sun sign, here are some potential matches for an Aries born on April 2nd. 
Libra. Another Cardinal sign, Libras are opposite Aries on the astrological wheel. This brings an undeniable attraction to the relationship, and fire-air matchups are often passionate. Libras are intellectual and capable of holding the interest of an Aries for a long amount of time, and their inherent desire to keep the peace helps maintain this relationship for longer than average. 
Sagittarius. Another fire sign, Sagittarians are mutable and devoted to freedom. They are outspoken and equally energetic compared to Aries, which makes this a passionate and like-minded match. However, the bluntness of the average Sagittarius may make an Aries more competitive and volatile than they would be in a relationship with another sign. 
Leo. Also, a fire sign, Leos, may attract Aries given their passion and ambition, especially an Aries born on April 2nd. Belonging to the second decan and able to understand Leos better than Aries born during other times of the year, an April 2nd Aries may enjoy the loyalty and gregariousness offered by the average Leo. However, this is another fire-on-fire match, which may burn out violently if a compromise isn't sought. 
Historical Figures and Celebrities born on April 2nd
Charlemagne (742-814 AD)
Cornelis de Houtman (1565-1599)
Giacomo Casanova (1725-1798)
Hans Christian Andersen (1805-1875)
Émile Zola (1840-1902)
Walter Chrysler (1875-1940)
Walter Mittelholzer (1894-1937)
Alec Guinness (1914-2000)
Important Events That Occurred on April 2nd
2002 Israeli forces besiege the Church of the Nativity in Bethlehem
1982 Argentina occupies the Falkland Islands
1968 Stanley Kubrick's 2001: A Space Odyssey receives its world premiere
1800 Ludwig van Beethoven's First Symphony is premiered
1792 The U.S. dollar is introduced
---
The Featured Image
---