Ladybugs are unquestionably one of the world's most fascinating insects. They come in different colors and are generally friendly and docile. But have you ever seen an orange ladybug? If so, you've probably come across a distinct type of them. These orange ones are also known as Asian Lady Beetles, which, unlike their more gentle cousins, can bite and be aggressive. All ladybugs are not poisonous or dangerous to humans. However, the orange ladybugs have the most toxins in their bodies, which can cause allergies in some people and be fatal to animals. It's important to note that even though they are more aggressive than the typical red ladybug, they do not attack anything other than aphids, mealybugs, and other insects.
Do Orange Ladybugs Bite?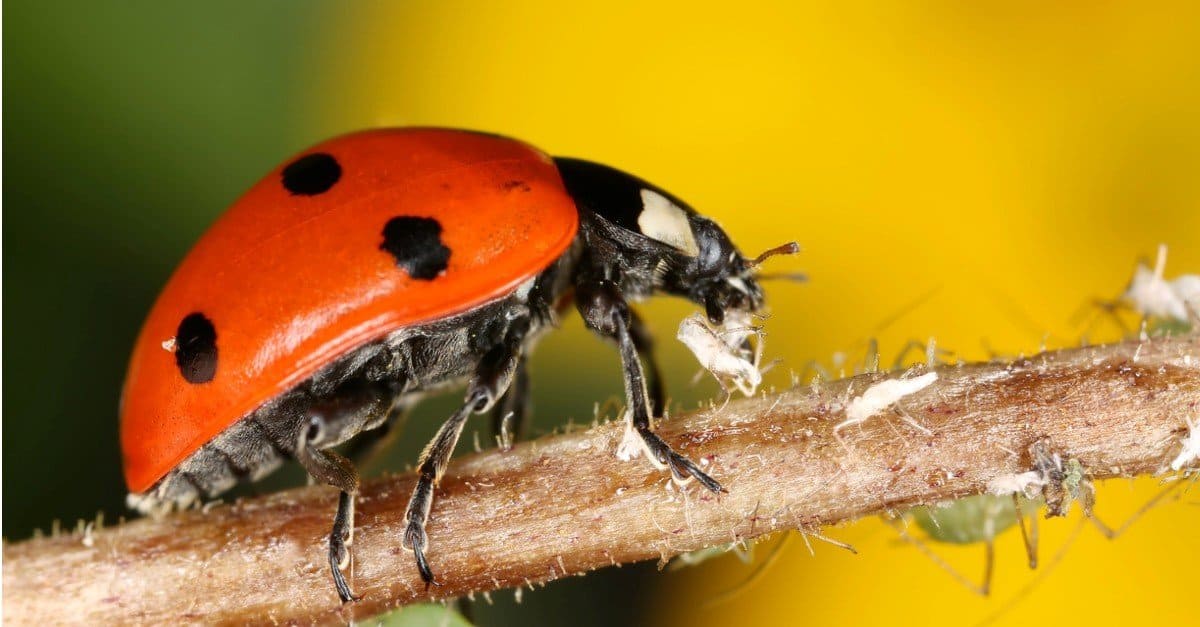 While ladybugs do not sting, they can bite. Orange Ladybugs tend to have the most toxins in their bodies compared to other colored ones. As a result, they can cause an allergic skin reaction in some people. Apart from bites, ladybugs can also "pinch" their enemies with their limbs. They are not known to be carriers of human diseases. So, if one bites or pinches you, it shouldn't cause any illnesses.
Orange Ladybugs are beneficial for pest control in the wild, but they can be a nuisance in the house. When disturbed, these beetles emit an unpleasant odor. They also produce yellow secretions that can discolor surfaces. Orange ladybugs like to land on clothing and bite or pinch upon human contact. They have sharp yet tiny mouthparts that allow them to chew and bite. It's pinprick-like, rarely harmful, and will probably leave just a red mark on the skin.
Are Orange Ladybugs Dangerous to Humans?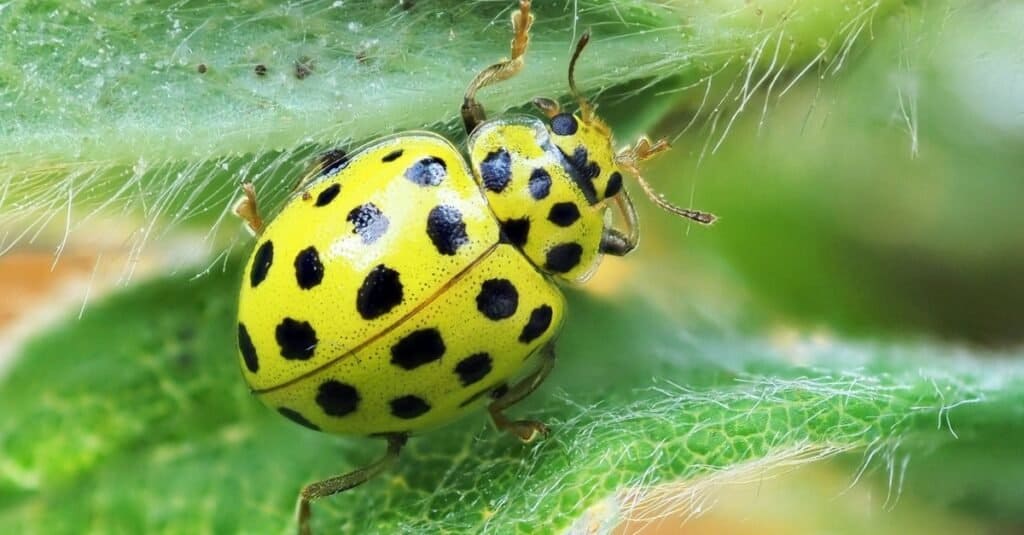 The Asian Lady Beetle was the logical choice to combat pests. These orange ones were quite aggressive and would pinch and bite for any reason. However, these insect-eating bugs can also invade your home during the winter, looking for a warm and dry place to stay. Fortunately, they are not dangerous to humans, and they are only harmful to pets if they eat them in droves.
To most people, ladybugs are not a problem. They don't sting, and while they may bite on occasion, they don't cause severe harm or carry disease. They frequently feel more like a pinch than an actual bite. It is, however, possible to be allergic to ladybugs. It could be in the form of a rash, a skin infection, or swelling. The bodies of ladybugs contain proteins that can impede breathing and cause swelling of the lips and airways. If this happens, it's best to get medical help as soon as possible. It is also critical to make sure that the ladybugs are removed from your home once they have died. Otherwise, they may continue to induce allergic reactions.
The Asian Lady Beetle can also secrete a foul-smelling yellowish substance. It usually happens when disturbed or crushed. Although it is not threatening, it can leave stains on clothes, walls, and furniture. It's difficult to remove stains and discoloration left behind by ladybugs in places where they've been and can cause extensive damage when large infestations invade homes or structures. You will most likely wish to get rid of them before they even get into your house.
Are Orange Ladybugs Poisonous?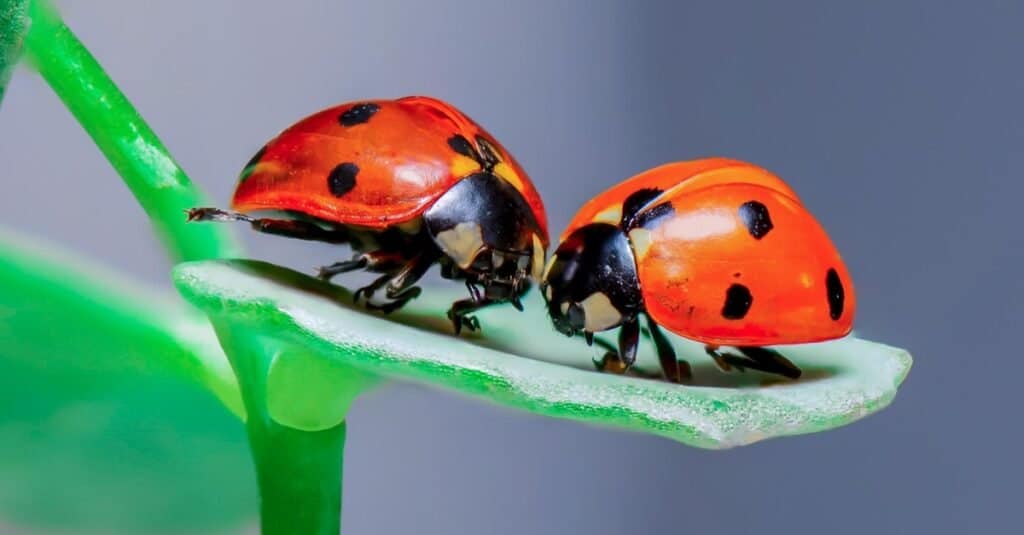 Orange Ladybugs are members of the Asian Lady Beetle family, and they are no more dangerous than any other kind. They have the same appearance as the other ladybugs but are considerably larger than the rest. These orange ladybugs are not poisonous to humans, but their production of toxic substances known as alkaloids can harm some animals.
In the case of ladybugs, a brighter color on their backs signifies a higher level of poison in their bodies. The more vibrant and striking the hue, the more poisonous and foul its taste and smell would be, warding off predators. The pronotum, an area above its head, has a distinct white mark that looks like an "M" or "W" to help you identify Asian Lady Beetles from other ladybugs.
It is worth noting that a single ingestion of a ladybug will not harm, but a handful of them is a different story.
Are Orange Ladybugs Dangerous to Dogs?
A dog's consumption of ladybugs in the past linked them to many unpleasant consequences. When dogs crush these orange ladybugs between their teeth, the lymph or fluid they release can cause damage similar to a chemical burn. In addition, they can induce a burning sensation in the dog's intestines. Unfortunately, it has the potential to kill dogs in extreme circumstances.
Because they infest in such high numbers, Asian Lady Beetles pose a distinct threat to dogs. It's easy for dogs to eat them in large quantities too. These orange ladybugs can attach themselves to the roof of their mouth and leave chemical burns and blisters inside. It does not always necessitate a trip to the emergency vet, although you will need to pry off the beetles. Eating or swallowing these ladybugs can be dangerous in rare situations, so always keep your dogs away from them and inspect their mouths regularly.
How to Avoid Orange Ladybug Infestations and Bites
To keep ladybugs out of your home, the first thing to do is make sure there is no way for them to get in. It entails securing all cracks around your windows and doors, covering roof vents with screens, and checking to see if your windows' screens aren't torn or broken. If they have already entered your home, try vacuuming or repelling them with natural methods rather than chemical insecticides.
Orange Ladybugs are essential to our ecosystem because they serve as food for other creatures and assist in naturally reducing plant pests. If you see one in the wild, admire it from afar and avoid threatening or touching it. Although it's unlikely they will bite because it's merely on your skin, it is best to leave them alone.
---