Key Points
When considering administering aspirin to your dogs, do so with strict adherence to a veterinary doctor's prescription.
The drugs that work for humans can contain some chemical components harmful to pets and other animals.
Aspirin dose measurement for dogs can be done based on the dog's weight.
Humans have made it second nature to reach for an aspirin pill when they feel any type of pain. Remember how that aspirin helped alleviate that headache you constantly have? Aspirin is a pain reliever that helps to relieve different kinds of pain. These pains include headaches, stomach aches or cramps, and muscle aches. 
While that aspirin pill knocks out your headache, it is not good to administer it to your pet dog for pain. Dogs and humans are different creatures with different biological systems. The drugs that work for humans can contain some chemical components harmful to pets and other animals. When your dog is in pain, the best thing to do is contact a veterinary doctor to be sure of the nature of the pain. 
When considering administering aspirin to your dogs, you do so with strict adherence to a veterinary doctor's prescription. It means that you should not administer aspirin to your dog without a vet's prescribed dosage. This article will discuss how aspirin affects dogs, how to measure the dosage, and what to look out for.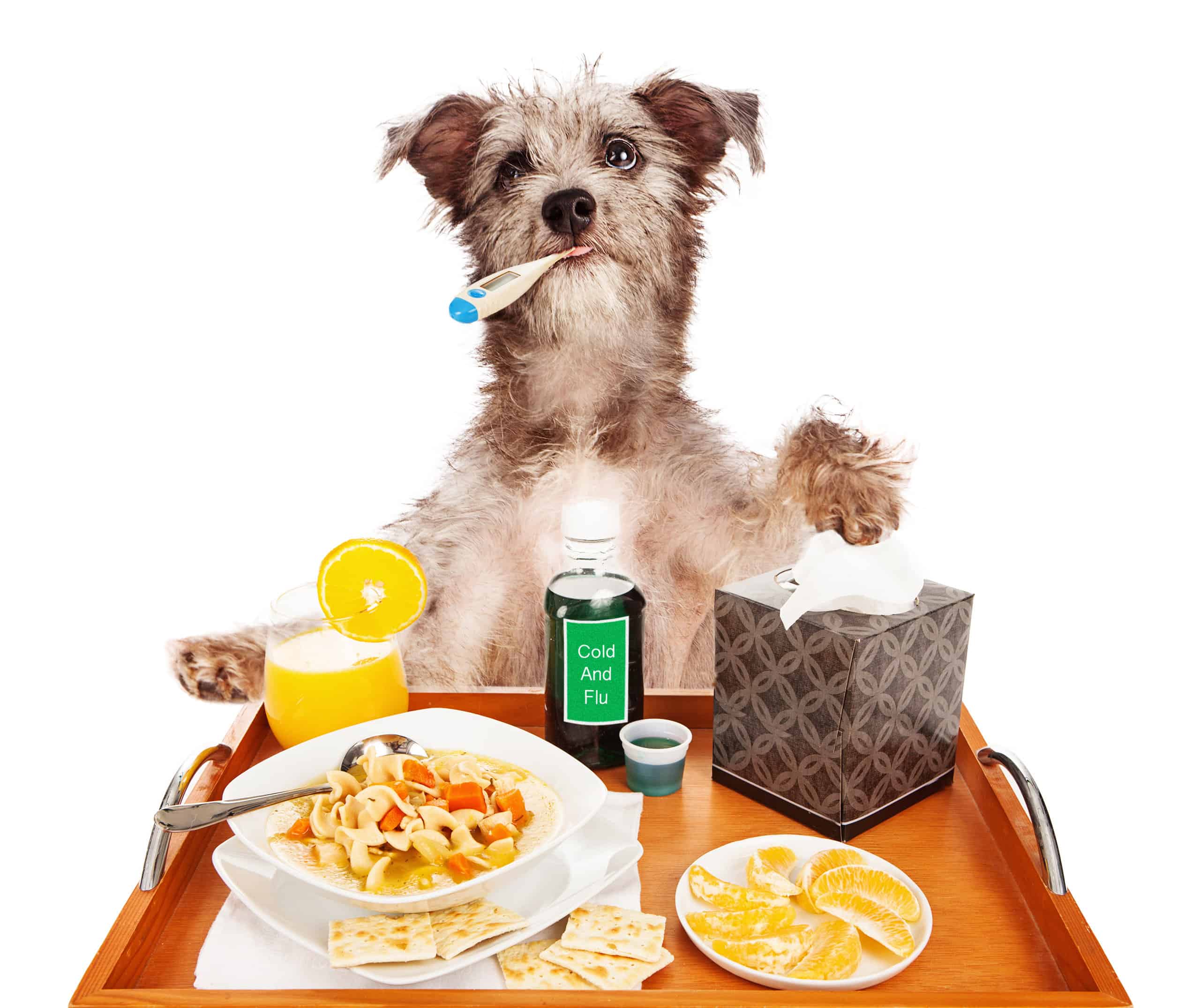 When Do Dogs Need Aspirin?
Dogs are very energetic and active animals. They can spend a whole day running around and playing. They're also curious animals, and their curiosity can get them injured sometimes. Imagine your dog got stung by a few bees or injured in a fight. That dog will be in pain and discomfort.
In the same way humans take aspirin for pain, dogs can take aspirin for pain. It also helps to reduce inflammation in dogs. Aspirin works the same way in dogs by blocking pain-regulating cells. However, do not administer aspirin to your dog without knowing the side effects it can cause.
Side Effects Of Aspirin On Dogs
Administering aspirin to a dog can have side effects. Dogs will react differently because it is a drug for the human biological system. These effects are common in dogs, and you should look out for the following symptoms:
Ulcer. This can be a result of administering the drug long-term. Symptoms in dogs include bloody stool showing bleeding in your dog's stomach.
Vomiting
Tarry and black feces
Diarrhea 
Gastric erosion. This is an inflammation of the mucus membrane in the stomach.
Signs Of Aspirin Overdose/Allergies In Dogs
It is important to know the difference between the side effects and signs of aspirin overdose in your dog. When you're giving your dog too much aspirin, you will see the following symptoms:
Coma
Hemorrhage – ruptured blood vessel causing blood loss
Diarrhea
Vomiting
Lack of appetite
Seizure
Death
Lethargy
Looking out for these symptoms should not be limited to when you administer aspirin alone. Watch how your dog reacts to any new medication you administer. 
Risks To Consider
Imagine an injured dog that's also in pain. The aim of its treatment will be healing and pain reduction, right? Administering aspirin is not the best option in such a scenario. Aspirin reduces your dog's healing ability. Aspirin stops the production of prostaglandin, which your dog needs to heal. Prostaglandin is a part of your dog's natural healing phase. A prolonged dosage of aspirin can cause joint issues for your dog.
When Is Aspirin Not An Option For Your Dog?
There are situations where administering aspirin to your dog can be deadly. Some health issues in dogs can cause fatal results when they interact with the drug. Puppies should not take aspirin in any form. Aspirin should not be administered while your dog is on any other medication. The following health conditions can cause deadly results when aspirin is administered:
Von Willebrands' disease – a disorder that prevents proper blood clotting
Dogs recovering from an injury or surgery
Dogs deficient in Vitamin K
Liver and kidney disease
Dogs with an internal ulcer or bleeding complications
Aspirin should not be given to pregnant and nursing dogs. Dogs that are on corticosteroids also should not take aspirin. To ensure you're not putting your dog in fatal danger, make sure they are not affected by any condition mentioned here.
Aspirin For Dogs Dosage Chart
As stated earlier, consult your veterinary doctor before giving your dog aspirin. When you administer aspirin within your vet's prescription, you work with an expert's guide. Aspirin dose measurement for dogs can be done based on the dog's weight. The more your dog weighs, the more dose of aspirin you can administer. This aspirin for dogs dosage chart offers a guide to how many doses of aspirin your dog can take. We haven't included a separate low-dose aspirin for dogs chart because it only applies to dogs 10 pounds or under. The chart below lists dosages of a half or a whole baby aspirin – which is the same as a low-dose aspirin.
| Dog's Weight (Pounds) | Aspirin Dosage | Dog Breeds Include |
| --- | --- | --- |
| 0 – 5  | 25 to 50 milligrams/ half of baby (low dose) aspirin | Pomeranian and Chihuahua |
| 5 – 10 | 50 to 100 milligrams/ one baby (low dose) aspirin | Boston Terrier and Pekingese |
| 10 – 20 | 100 to 200 milligrams/ half of adult aspirin | West Highland Terrier and Pembroke Welsh Corgi |
| 20 – 30 | 150 to 300 milligrams/ half of adult aspirin | Beagle and Cardigan Welsh Corgi |
| 30 – 40 | 200 to 400 milligrams/ one adult aspirin | Vizsla and Samoyed |
| 40 – 50 | 250 to 500 milligrams/ one to one and a half of adult aspirin | Irish Setter and Airedale Terrier |
| 50 – 60 | 300 to 600 milligrams/ one to two adult aspirin | Labrador and Golden Retrievers, and Staffordshire Terrier |
| 60 – 70 | 350 to 700 milligrams/ one to two adult aspirin | Chow Chow, American Staffordshire Terrier, and Dalmatian |
| 70 – 80 | 400 to 800 milligrams/ two adult aspirin | Cane Corso, Rottweiler and Akita |
| 80 – 90 | 450 to 900 milligrams/ one and a half to two and half of adult aspirin | Chinook, Bloodhound, and German Shepherds |
| 90 – 100 + | 500 to 1000 milligrams/ two to three adult aspirin | Great Dane, Saint Bernard, and Bullmastiff |
Note that the chart above presents a guide to aspirin dosage and not a prescription. The dosage can be administered based on your vet's prescription or once at 12-hour intervals. Also, ensure that aspirin for humans should not be administered to your dog for over 5 days.
Alternatives To Aspirin For Dogs
There are certain drugs and products that can be taken in place of regular aspirin. These products are better engineered to minimize the occurrence of side effects. 
Aspirin is a type of Nonsteroidal anti-inflammatory drug (NSAIDs). Other types of these drugs can also be given to your dog. Of course, they also require a vet's prescription. The other types of NSAIDs include firocoxib, carprofen, and deracoxib. 
There are also non-medication alternatives that you can consider. They can include natural products that work as pain relievers and specific products for specific types of pain. These products include
CBD Products
Cannabidiol is a popular product for alleviating pain. CBD is an active cannabinoid in marijuana that's used to treat different types of pain. It is one of the safest forms of pain relievers in the world. CBD is a good and popular product for helping dogs with pain. It can be used for injured dogs and a dog with a disease. There are no chemicals present in this product
Best Tincture
Flexpet
Flexpet is a supplement used to treat joint pain in pets. They decrease inflammation in joints, improve joint movement, and reconstruct damaged joint tissues. This product is also a natural product which makes it safe for your dogs
Best Supplement
Tumeric Products
Products that have high Tumeric ingredients are good alternatives. Tumeric is a natural source of Curcumin which helps alleviate joint pain. 
Best Turmeric Supplement
Buffered Aspirin
Buffered aspirin is a drug for treating arthritis, pain, and joint inflammation in dogs. This aspirin is a mixture of antacid and aspirin. It reduces stomach upset by neutralizing acids in the stomach. This drug can be given to dogs of any weight and age for inflammation and pain issues.
Best Buffered Aspirin
Better Health
The pain your dog is feeling can be because of unhealthy practices. When your dog's diet is low in nutrients, it affects your dog's health. These nutrients include vitamins and protein. Allergies can also be the cause of your dog's troubles. Identify what your dog might be allergic to and react to. Remove it from your dog's environment and system, and you might not need to administer drugs. 
It is also common for obese dogs to experience pain in their joints. In this case, physical therapy and exercise are what your dog needs. Paying close attention to your dog's health will save you time and money over treatment.
Can I Give My Dog Baby Aspirin?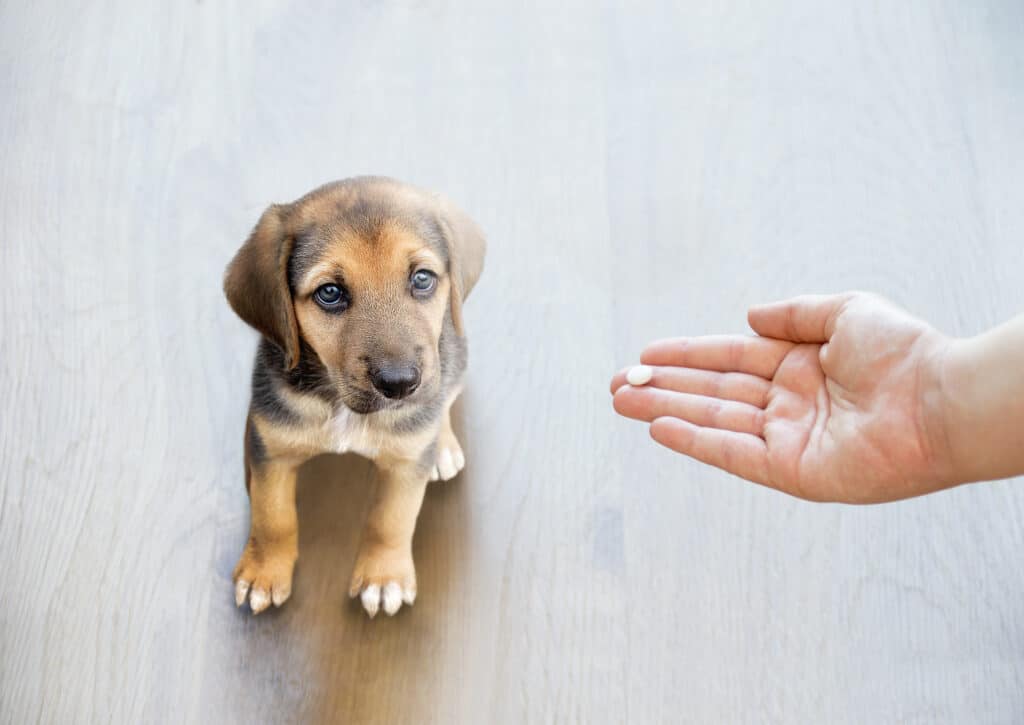 When your dog is sick, you may want to try remedies that work for you or your family, like baby aspirin. However, it is never a good idea to give them the same pain relievers that are intended for human use, unless otherwise instructed by your vet. All pets should have pain-relievers that are intended specifically for them.
If you have questions regarding your dog's pain or condition, you should always contact your vet for further guidance. While they may suggest using baby aspirin, which is a lower dosage than regular aspirin, it should not be administered without a vet's approval or direction.
How To Treat Aspirin Overdose In Dogs
The first step is to take your dog to your veterinary doctor as soon as possible. At the vet, you need to determine the toxicity level of the drug in your dog. Knowing this will help determine the course of treatment for your dog.
Usually, your dog has a window of about 12 hours from when the overdose starts before fatality. Waiting till this window closes can be fatal and irreversible. Treatments like blood transfusion and intravenous fluids can be used for your dog. Any damage to the organs will require surgery. These can only be done when you go to your veterinary doctor.
Conclusion
Now you know the dosage guide for giving your dog aspirin. Do not forget the first step in giving your dog any kind of medical care, contact your veterinary doctor. Dogs cannot be subject to all human medication without some side effects. Dogs with underlying medical issues should be given special care in administering drugs. Always contact your vet to get the right dosage for any medication you give your dog.
Ready to discover the top 10 cutest dog breeds in the entire world?
How about the fastest dogs, the largest dogs and those that are -- quite frankly -- just the kindest dogs on the planet? Each day, AZ Animals sends out lists just like this to our thousands of email subscribers. And the best part? It's FREE. Join today by entering your email below.
---