↓
Continue Reading To See This Amazing Video
This encounter did not quite end up the way that the bear intended. In the below clip, we get to see what happened when a black bear thought that it had spotted lunch and found out that it could not have been more wrong!
Black Bear Backs Down to Aggressive Pigs
Black bears are generally quite laid back and spend a lot of their time eating plants or sleeping. However, you have to remember that they are omnivores and not herbivores which means that they also eat meat from time to time. We are not told if this particular bear is an American black bear or an Asiatic black bear but they are thought to have quite similar diets.
American black bears have certainly been seen attacking wild hogs and have the power and strength to kill one but they would usually target younger or sicker wild hogs. This means that they get a meal without having to expend too much energy. The pigs in the clip below, however, have other ideas.
Are Pigs Usually Aggressive?
Domestic pigs are sometimes thought of as slow and endearing animals who spend their time wallowing in mud or lazing around in barns. Not many people realize that you have to be quite wary of pigs in some circumstances.
There is a huge range of different breeds of domestic pig and they vary in appearance and size. However, in general, they have stout bodies, short legs, and prominent snouts. The pigs in this clip seem to be of the smaller variety.
In the clip, one pig spotted the bear before it had even climbed the fence and came over to warn it off! As soon as the bear's paws hit the straw, the pig was charging and pushing the much bigger animal backwards. Another pig joins in and they make loud growling and snorting noises to warn off the intruder. Eventually, the bear decides that this adventure is not worth the hassle and retreats back over the fence.
This shows that pigs are perfectly willing to defend themselves if they have to and can show a lot of aggression. This is something that pig farmers have to know how to manage because that aggression can be directed at other pigs or even at humans!
Up Next:
More from A-Z Animals
---
The Featured Image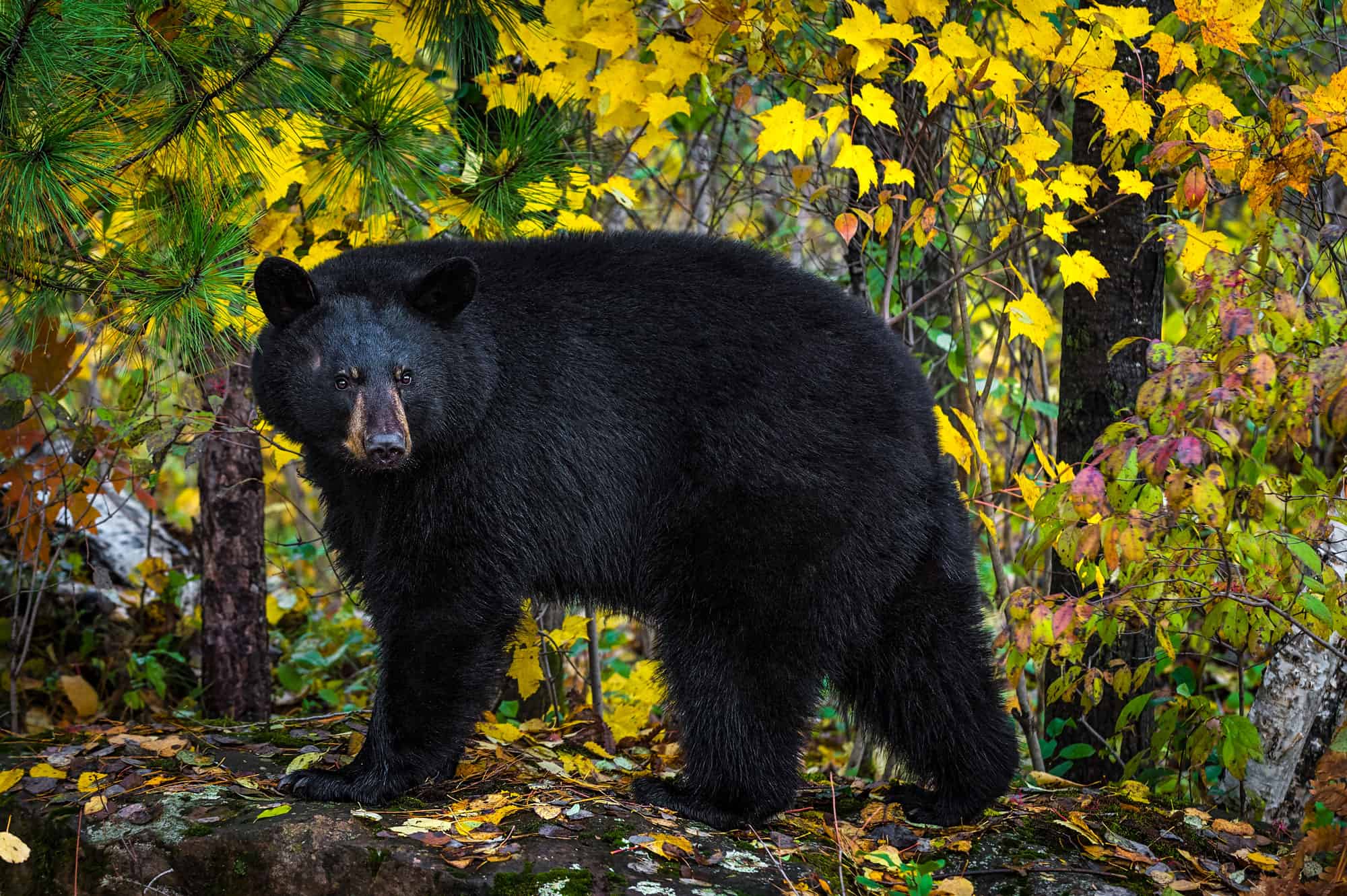 ---