If you have the travel bug, you must add Germany to your bucket list of destinations. With beautiful, diverse landscapes and numerous tourist attractions, it is a wonderful spot for a fun holiday. While you are there, be sure to check out one of their many stunning national parks, as well. This article will provide you with a place to start. Here are descriptions of 6 of the best-reviewed national parks in Germany so you know exactly where to find the most scenic outdoor adventures.
Key Points
There are 16 national parks in Germany.
6 that are particularly beautiful are:

Black Forest National Park

Bavarian Forest National Park

Saxon Switzerland National Park

Berchtesgaden National Park

Schleswig-Holstein Wadden Sea National Park
History and Geography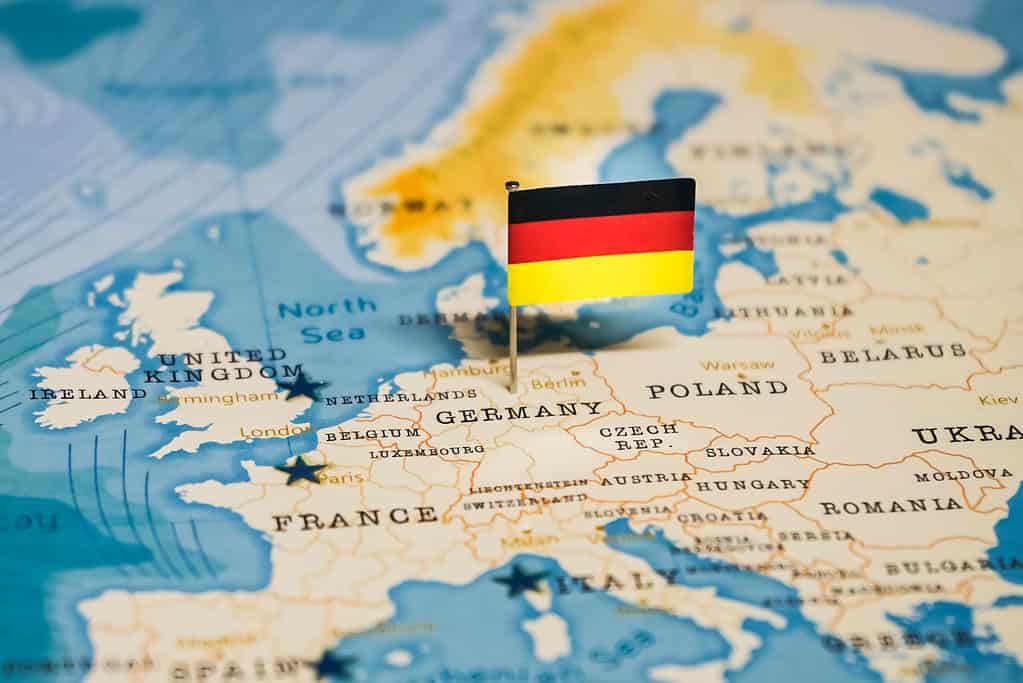 There are 16 national parks in Germany that collectively cover 25% of the country's total area. Bavarian Forest National Park was the first to be officially recognized in 1970. It encompasses 24,250 hectares of land on the southeastern border of Germany and the Czech Republic. The most recently established park was created in 2015 and designated Hunsrück-Hochwald National Park. It consists of 10,100 hectares of fields and forests an hour away from Luxembourg. The northernmost park, Schleswig-Holstein Wadden Sea National Park, borders Denmark and the North Sea. The southernmost park in Germany, Berchtesgaden National Park, is located on the Austrian border.
1. Black Forest National Park
Arguably the most famous national park in Germany, Black Forest National Park is a well-known destination. In fact, a popular 60's song called "A Walk in the Black Forest" was written by Horst Jankowski and enjoyed by millions. It reached #1 on the U.S. easy listening chart, #12 on the U.S. Billboard Hot 100, and #3 on the U.K. Singles Chart in 1965. Jankowski later released the single "Return to the Black Forest" in 1971. The forest is also associated with folklore and fairy tales.
Besides its rise to fame in pop culture, Black Forest National Park is also well-known because of its incredible beauty. The park consists of 10,062 hectares of mountains, waterfalls, forests, and fields. The Hornisgrinde is the tallest mountain in the Black Forest and features cross-country skiing trails and a ski lift on the neighboring mountain. The park also features wilderness trails for walking and cycling and boating on Lake Titisee. If you go hiking in the park, be sure to visit the Triberg Waterfalls and the Hidden Lake Feldsee.
2. Bavarian Forest National Park
The Bavarian Forest National Park is located on Germany's border with the Czech Republic. It was the first official national park in Germany in 1970. The terrain in the park is primarily forests of Norway spruce, European silver fir, and European beech. Rare plants found in the forest include Hungarian gentian and Swertia perennis. Bavarian Forest National Park is also rich in wildlife. The forest is home to Eurasian lynxes, wildcats, beavers, various bats, and many species of interesting birds including capercaillies, hazel grouses, peregrine falcons, and Eurasian pygmy owls.
If you are looking for outdoor activities, this park does not disappoint. The park has more than 200 kilometers of biking trails, climbing locations, areas to swim, opportunities for birdwatching, and much more. If you visit during the winter, you can also go cross-country skiing, snowshoeing, and sledding. Bavarian Forest National Park is a worthwhile park to visit if you want to get outside and go on an adventure.
3. Saxon Switzerland National Park
Another must-see national park is Saxon Switzerland National Park. This park is located in the free state of Saxony. 40% of the park is dense woodland which earns the park the highest level of natural protection in Germany. Throughout the rest of the park, canyons, valleys, and various bodies of water create a diverse landscape.
Saxon Switzerland National Park contains a trail network of 400 kilometers including the popular trail called the Painter's Way. This trail is a common attraction for tourists because of its extraordinary scenery, especially at the Bastei Bridge. This bridge is one of the most picturesque locations in Germany. It crosses the Elbe River and is surrounded by rock formations produced by millions of years of erosion. After seeing the bridge, climbing is another popular activity in the park. There is also a botanical garden that is a beautiful place to visit.
4. Eifel National Park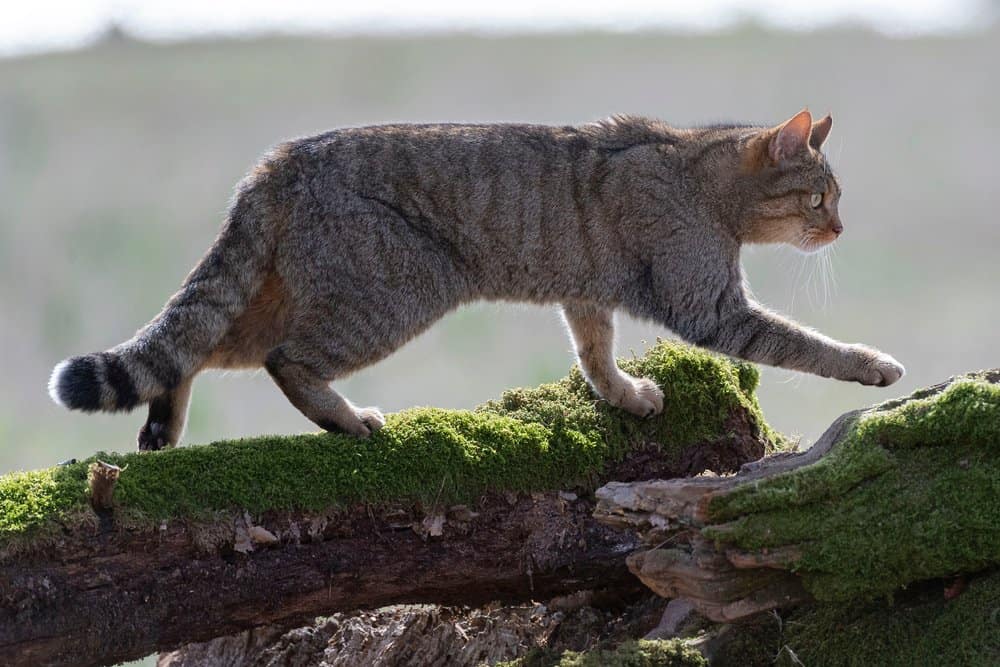 The next park worth visiting is Eifel National Park covering 10,700 hectares in North Rhine-Westphalia, Germany. This park was established in 2004 and is part of a larger, cross-border park shared with Belgium called High Fens-Eifel National Park. 75% of Eifel National Park is off limits to human activity in accordance with efforts by the International Union for the Conservation of Nature. This allows the park to flourish with plants and wildlife including 7,100 animal and plant species.1,800 of these species have an endangered conservation status. Some animals in the park include the European wildcat, the black stork, and the middle-spotted woodpecker.
Although much of this park is protected and inaccessible for recreation, there are still plenty of fun activities available. At the park, guided tours are available for free with a ranger guide. These tours are accessible to visitors of all physical abilities and in multiple languages. They are a fun way to learn about the area and hear cool stories from a ranger that is knowledgeable of the park. There are 240 kilometers of paths open to visitors and 104 kilometers of those paths are available to cyclists as well. During the winter, cross-country skiing and snowshoeing are also popular.
5. Berchtesgaden National Park
A beautiful park that you have to see to believe is Berchtesgaden National Park. This park is on the Austrian border in a mountainous region. It became a national park in 1978 to protect the Berchtesgaden Alps. The park was expanded in 2010 and is now 21,000 hectares.
A noteworthy landmark within the park is the pilgrimage Church of Saint Bartholomew on the Königssee Lake. There are also six information centers where tourists and outdoor enthusiasts can learn about the extensive trail network. Climbing is a popular pastime in the mountains and a fun way to enjoy the outdoors.
6. Schleswig-Holstein Wadden Sea National Park
Schleswig-Holstein Wadden Sea National Park is the northernmost national park in Germany. It is also the largest park in Germany with an expanse of 441,000 hectares! It is a part of the Wadden Sea UNESCO World Heritage Site because of its unique intertidal ecosystem and great biodiversity. In fact, the park has the largest area of continuous mudflats in the world. The terrain is highly variable including the mudflats, sand dunes, and beaches. Schleswig-Holstein Wadden Sea National Park is home to a large population of harbor porpoises, harbor seals, and grey seals. There are also various shellfish including the common cockle and the blue mussel. The Wadden Sea also supports more avian life than anywhere else in Europe. In the spring and fall over 10 million birds call this park home.
When you visit Schleswig-Holstein Wadden Sea National Park, there is plenty to do and see. The mudflats are a major attraction and guided tours are available. Be sure to keep an eye out for starfish, snails, and mussels on your walk! 30 informational centers are across the coast where rangers can recommend scenic hikes and viewpoints. There are also several biking and boating locations throughout the park.
---
The Featured Image
---