The world is full of exciting travel destinations, many of which may be tucked in icy corners or dense rainforests. If you are an adventurer hoping to behold some of Earth's most beautiful landscapes, you must consider visiting Iceland. This magnificent country is increasing in popularity amongst tourists who wish to explore nature in some of its most pristine forms. To help prepare you for your Icelandic adventure, this article will investigate the country's 3 beautiful national parks, what you can do there, and what animals to look out for.
Key Points
There are 3 national parks in Iceland.
Þingvellir (Thingvellir) National Park

The first national park
Unique landscape and geological features

Snæfellsjökull National Park

Home to Snæfellsjökull Glacier

Vatnajökull National Park

The largest national park
Home to Vatnajökull Glacier
History
Tourism in Iceland
Iceland is a popular destination for nature enthusiasts because of its amazing and diverse landscapes. The terrain and natural features consist of mountains, glaciers, deserts, geothermal springs, waterfalls, and volcanic regions with lava fields. 98% of the country is uninhabited and most of the population is concentrated near the capital city of Reykjavík. Since the human population is so sparse in this subarctic nation, ecotourists enjoy outdoor adventures and solitude with scenic views, including of the Aurora Borealis.
 In recent years, tourism in Iceland has been increasing. In 2021, for example, there was a 44% increase in overnight visitors in comparison to 2020. The highest number of tourists visit in the summer months between June and August. The most commonly visited areas are the Capital Region followed by the famous "Golden Circle" tourist route. The three main stops along this popular route include Þingvellir National Park, the Gullfoss waterfall, and the Great Geysir. We will investigate these destinations in more depth below.
National Parks
The first national park was established in Þingvellir National Park in 1930 in the Southern Region of Iceland. Interestingly, the supreme national parliament of Iceland (AlÞing), the world's oldest surviving parliament, held its sessions in what is now Þingvellir National Park. This lasted from the parliament's founding in 930 until 1800. Now, sessions are at the country's capital, Reykjavík. Snæfellsjökull National Park was established in 2001 and Vatnajökull National Park in 2008. Prior to 2008, there were four national parks in Iceland, however, two parks- Jökulsárgljúfur and Skaftafell, together became Vatnajökull National Park.
1. Þingvellir (Thingvellir) National Park
Terrain
Þingvellir (Thingvellir) National Park, the first national park in Iceland, is in the municipality of Bláskógabyggö in the southwestern part of the country. The park encompasses 35.8 square miles consisting of an unusual tectonic and volcanic environment. Some of its unique geological features are Almannagjá Rift Valley, Almannagjá Gorge, Þingvallavatn Lake, various lava fields, fissures and gullies, and waterfalls. The Almannagjá Rift Valley is a magnificent landmark that provides a rare opportunity to witness the effects of plate tectonics. It boasts impressive cliffs and fissures along the rift and incredible lava fields. The fascinating features of Þingvellir National Park earned its status as a UNESCO World Heritage Site in 2004.
Wildlife
Although the park is revered for its geological features, you may or may not be able to see much wildlife when you visit. There are several freshwater fish species in Þingvallavatn Lake like Arctic char and three-spined stickleback. Birds include waterfowl like tufted ducks and whooper swans amongst others. Mammal diversity is low in the park, but the most notable species is the Icelandic horse, a domestic horse breed with special adaptations to the cold. Very rarely, one might also see Arctic foxes, minks, and small rodents like voles and mice in Þingvellir National Park.
Activities
Þingvellir National Park is part of the popular Golden Circle tourist route. In the park, there is an information center and designated camping grounds for adventure-seeking visitors. Hiking trails, like the popular "Execution Trail", are easily accessible in the park. The Leggjabrjótur hiking trail also leads to another fun activity in the park that is becoming increasingly popular. Visitors can hike the trail and go scuba diving in Silfra Lake. Continental drift has made it wide enough for exciting diving opportunities with great visibility.
2. Snæfellsjökull National Park
Terrain
Snæfellsjökull National Park is in the West Iceland Region on the Snæfellsjökull Peninsula. This large expanse consists of 66 square miles. It is home to one of the most famous sites in Iceland and its namesake, the Snæfellsjökull stratovolcano. Diverse landscapes throughout the park include lava fields, rugged coastlines, mountains, and the iconic Snæfellsjökull glacier. The glacier was featured in Jules Verne's famous novel "Journey to the Center of the Earth" and as a result, was nicknamed "Journey to the Center of the Earth" glacier by tourists. Another notable destination in the park is Djúpalónssandur, a black sand beach with fascinating rock formations.
Wildlife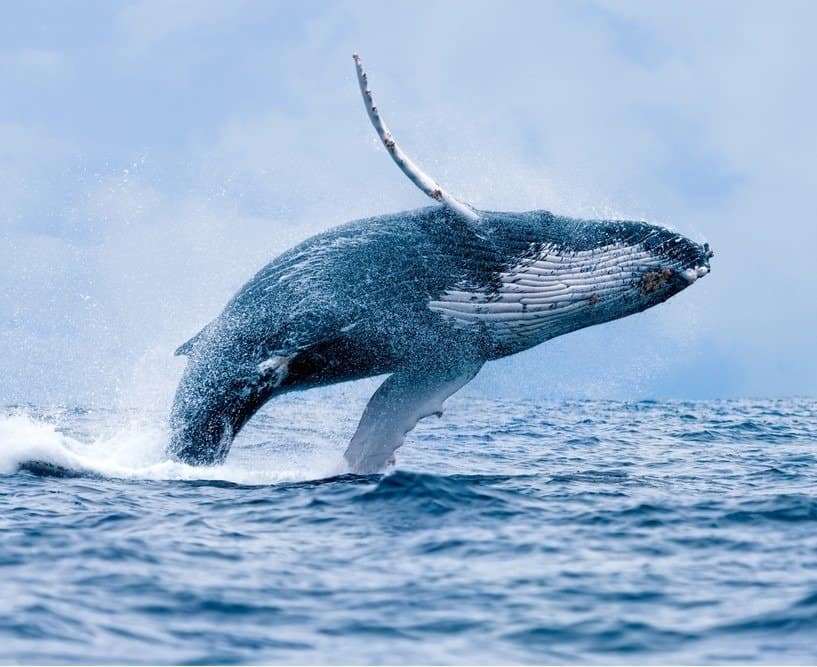 The different landscapes and habitats within Snæfellsjökull National Park allows for diverse wildlife. There are many colonies of seabirds such as puffins, guillemots, and kittiwakes. Marine mammals like seals, humpback whales, minke whales, orcas, and occasionally blue whales can be observed in the vicinity of the park. In addition, you may have the chance to see Arctic foxes and reindeer. Wildlife viewing varies greatly with the season, however.
Activities
There are many activities in the parks for visitors looking for challenges of all levels. Such activities include various hiking trails, climbing locations, and opportunities for birdwatching. There are designated campsites and tents or campervans available to the public for rent. The summit of Snæfellsjökull can be reached easily by walking during the summer, but to reach the true summit, technical ice climbing skills are necessary. Visitors can also explore unique geological formations, caves, and even ancient ruins within the park's boundaries.
3. Vatnajökull National Park
Terrain
Vatnajökull National Park is the newest park in Iceland and is the product of combining two previous parks. It is a massive 5,460-square-mile expanse that is home to the second-largest glacier in Europe, Vatnajökull. In fact, Vatnajökull Glacier covers just under 10% of Iceland's total area! There are several mountain ranges within the park including the Öræfajökull volcanic system and the Skaftafell mountains. Glacial rivers, lakes, and waterfalls are also prolific throughout the park. The name "Vatnajökull" directly translates to "glacier of lakes". Vatnajökull National Park became a UNESCO World Heritage Site in 2019.
Wildlife
Despite the challenging Arctic environment, there are several different animal species in the park. It is important to note, however, that due to the glacial and volcanic landscapes, animals are sparsely distributed. Coastal areas, though, provide nesting sites for several notable seabird species such as puffins, guillemots, and kittiwakes. Other bird species include whooper swans, pink-footed geese, red-throated divers, and Arctic tern. Mammal species you should keep an eye out for in the park are reindeer, Artic foxes, and seals. There are many migratory fish species like Atlantic salmon and Arctic char that travel to the park's rivers and glacial streams for spawning, as well.
Activities
Visitors to Vatnajökull National Park can experience several fun activities. For the true adventurer, there are guided glacier hikes and guided tours of ice caves during winter months. Hiking and nature walking are also popular pastimes available to people of all skill levels. Additionally, you can enjoy scenic drives, birdwatching, and landscape photography.
Notable Natural Landmarks Outside National Parks
There are many popular tourist destinations in Iceland that are outside of the three national parks. For example, the famous Great Geysir. This is in a geothermal area in southwestern Iceland. It lies on the slopes of Laugarfjall lava dome which is also the location of Strokkur geyser just south. In addition, Gullfoss, or "Golden Falls", is a must-see landmark in the canyon of the Hvítá River in southwestern Iceland. Gullfoss is over 100 feet tall! Geysir, Gullfoss, and Þingvellir are the three main attractions along the Golden Circle tourist route.
---
The Featured Image
---