Italy is known for its local cuisine, museums, and ancient ruins, but the country also features spectacular natural scenery, from soaring mountains to pristine beaches. It may just be one of the most breathtaking countries in the world, so it's no wonder it is one of the most popular tourist destinations. And what better way to see the region's beauty than to visit a national park? Check out these ten beautiful national parks in Italy, and discover their recreational activities.
Dolomiti Bellunesi National Park
Located in Northern Italy, the Dolomites, one of the most beautiful mountain ranges on earth, extends beyond the Dolomiti Bellunesi National Park boundaries. Along with these rugged, snow-capped mountains, you will find springs, rivers, canyons, and swamps. 
Hiking and biking is the best way to explore this national park, but stepping out of the car and just inhaling mountain-fresh air is acceptable, too. If you decide to explore the area, you may come across golden eagles (the main predator in the park), mouflon, roe deer, chamois, marmot, and martens. While advanced mountain climbers are welcome at Dolomiti, leisurely hikers and walkers can also enjoy a light stroll through nature.
Cinque Terre National Park
Cinque Terre National Park is located in Liguria in Northern Italy and it is the smallest national park in the country, with 4,300 acres. This area is known for its dense population and town intricately embedded into the sides of rugged oceanside cliffs. People don't just come here for the scenery (although that's beautiful, too), they also visit for the unique cultural experience of the multiple villages. 
The national park protects five towns, all connected by trails along the Ligurian coast. As a national park, Cinque Terre's goal is to preserve and maintain the natural landscape, while implementing responsible tourism. As you explore the area, you are likely to see peregrine falcons, seagulls, weasels, martens, foxes, wild boars, and common wall lizards.
Stelvio National Park
Stelvio National Park is in Northeast Italy and is the largest in the country, covering 24 municipalities. It is also one of the largest nature reserves on the continent, sharing borders with natural parks in Trentino, Lombardy, and Eastern Switzerland. 
In the park, you can explore high forested mountains, extensive valleys, and crystal-clear lakes. The best way to enjoy the park is by hiking, snow-shoeing, and mountain biking. But you can also book guided nature experiences, tour the visitor center, learn about ecological farming, and stay at a sustainable accommodation. During the spring, hillsides light up in colorful glacier buttercups and alpine bells. And the park is also known for its fauna, which includes bearded vultures, marmots, ibex, and red deer. 
Gran Paradiso National Park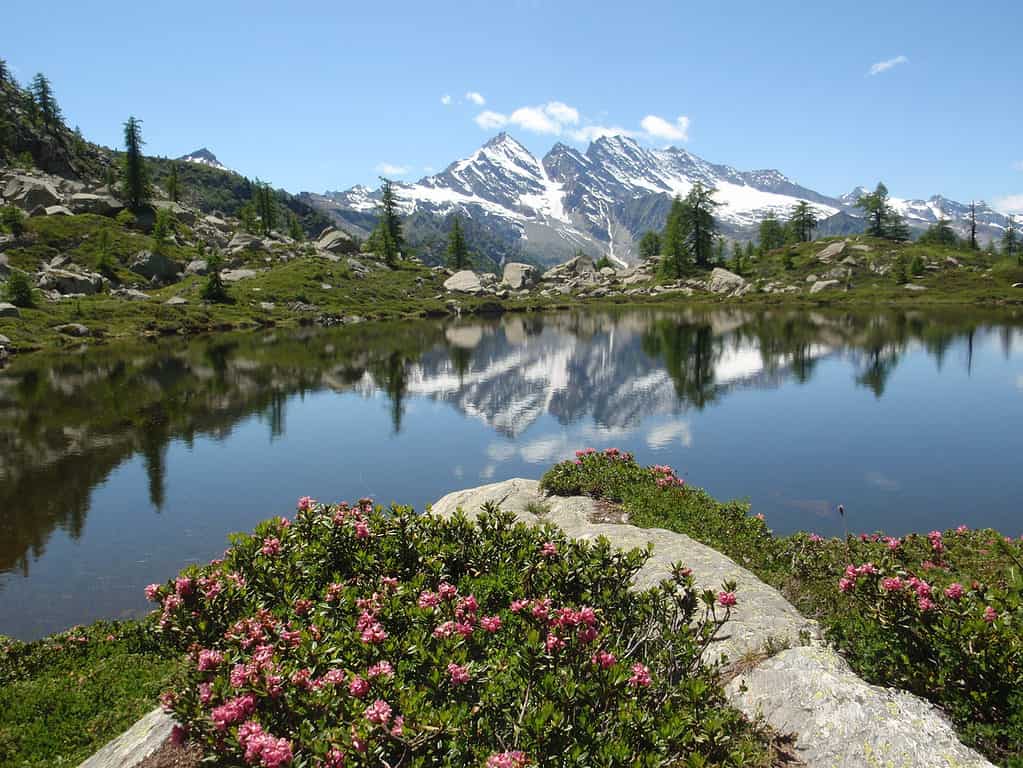 Located in the Graian Alps, Gran Paradiso National Park protects the alpine ibex and several other species from poachers. It also preserves ecosystems of the valleys around Gran Paradiso massif. This park is one of the most widely known in the country and encompasses over 170,000 acres of alpine terrain. Glaciers and streams sculpted the mountains and valleys, and you can explore high-altitude alpine meadows and forested valley floors. Along with the alpine ibex, you can also spot stouts, hares, badgers, wolves, and Eurasian eagle owls.
Gargano National Park
Gargano National Park is in the Province of Foggia in Southern Italy. The park includes the Gargano promontory, the Tremiti Islands archipelago, and the Lago Salso wetlands. The area is well-known historically, culturally, and artistically, and the park has made it possible for the wider public to access the site through sustainable tourism. 
You can visit an oasis, visitor centers, and museums. Or you can trek through the park by hiking, biking, or horseback riding. You will come across dense beech forests, karstic high plains, dramatic sea cliffs, sandy beaches, and sea caves. 
Tuscan Archipelago National Park
West of Tuscany is the Tuscan Archipelago, a chain of islands between the Ligurian Sea and the Tyrrhenian Sea. The archipelago contains seven main islands, with each one providing activities and amazing scenery. The largest island, Elba, features Mount Capanne (over 3,000 feet), gulfs, coves, hiking trails, and a butterfly sanctuary with several rare species. 
Giglio is the second-largest island and contains clear waters filled with marine life; it's an excellent area for scuba diving. Capraia is the third-largest and the only island in the string formed from an underwater volcano.
Aspromonte National Park
Located in Calabria, the southernmost part of the Italian Peninsula is Aspromonte National Park. The park comprises enormous pyramid-shaped rock formations featuring steep cliffs, giant terraces, and deep gorges that cradle rivers and waterfalls. Some of the waterfalls can be visited year-round, while others are only visible during winter. Aspromonte is rich in rivers, and Lake Constantino, which was formed by a rock slide. The mountain tops feature pine and beech woodlands and Mediterranean shrubbery near the coast. Look for herbaceous plants, including the rare and poisonous plants Woodwardia Radicans and Digitalis Purpurea.
Parco Nazionale Del Cilento
Parco Nazionale Del Cilento is located in Campania in Southern Italy. This park has one of the largest territories in Italy, including most of the Cilentan Coast and the central forest area. It is an excellent area to explore the Mediterranean Coast, whether taking a beach stroll or relaxing in the sand and playing in the warm waters. Once you're done trekking around beaches, head to a charming mountain village. Here you can eat delicious food and drink some of the finest wine while looking out over crashing waves and forested hills.
Val Grande National Park
Val Grande is a protected area in Northern Italy, near the Switzerland border. It is most notable for its landscapes of the High Alps. The park is uninhabited and is considered some of the largest wilderness in the Alps. You will find steep, rugged peaks, two major rivers, and forested valleys and hills. While the area is unspoiled, there are still traces of man from centuries past. As you wind your way through trails, you may come across abandoned shelters, rock passages, and votive chapels. Some of the trails are accessible to all, including beginners. While other areas of the park are reserved for expert mountaineers.
Asinara National Park
Asinara is an island in Sardinia, a large island in the Mediterranean Sea and a region of Italy. This park has an unusual history and is known by locals as "Devil's Island." The area was once a quarantine location, a prison camp during World War I, and a high-security prison for terrorists until the park's formation in 1998. But if you overlook its past, you will find windswept landscapes covered in Mediterranean vegetation. It's a fantastic way to spend an afternoon strolling along beach paths and viewing the local wildlife, like the famous albino donkey.
Up Next:
More from A-Z Animals
---
The Featured Image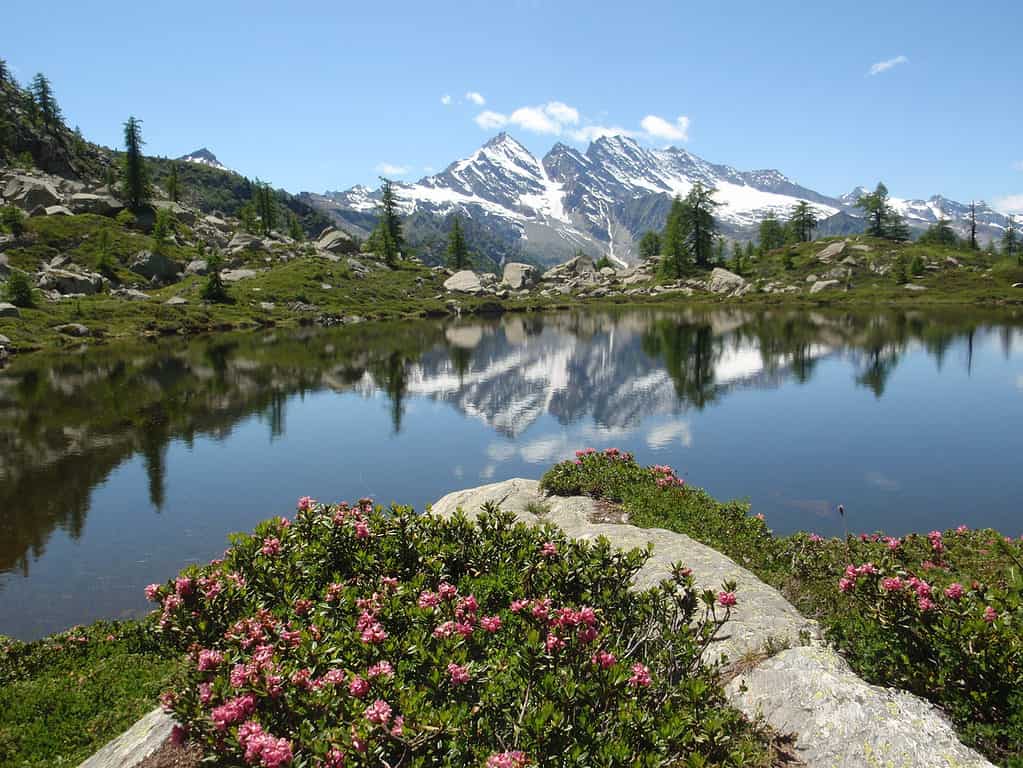 ---