While most people think about country music or unique southern culture when they hear "Tennessee," many have yet to experience the gorgeous fall environment that the state has to offer. Most fall color is found in East Tennessee near the Smoky Mountains, but other areas like Nashville develop remarkable fall color. With rich reds, picturesque purples, and glowing gold hues, foliage in Tennessee captivates its natives and visitors with a fall season like no other.
Great Smoky Mountains National Park
In the Great Smoky Mountains National Park, fall foliage is not only beautiful but diverse across the landscape. Color begins to appear at higher elevations and travels to lower elevations over the season. In this way, color peak is difficult to predict for the Smokies as a whole. The Smokies have approximately 100 different tree species within the park, making the mountains turn from a simple landscape into a rolling rainbow of vivid reds to neon yellows. Trees like the scarlet oak, red maple, and sweetgum peak around mid-October through early November. Below describe two of the best ways to see Smoky Mountain color.
Cades Cove
Cades Cove is a valley within the Smokies that includes an 11-mile loop for viewing fall foliage and wildlife. This loop can be accessed by vehicle, but traffic during the fall is heavy. During some parts of the year, the loop is only accessible by bike or by foot. Alongside viewing beautiful foliage in Cades Cove, visitors are likely to see a variety of wildlife. You may see one — or more — deer or even a black bear.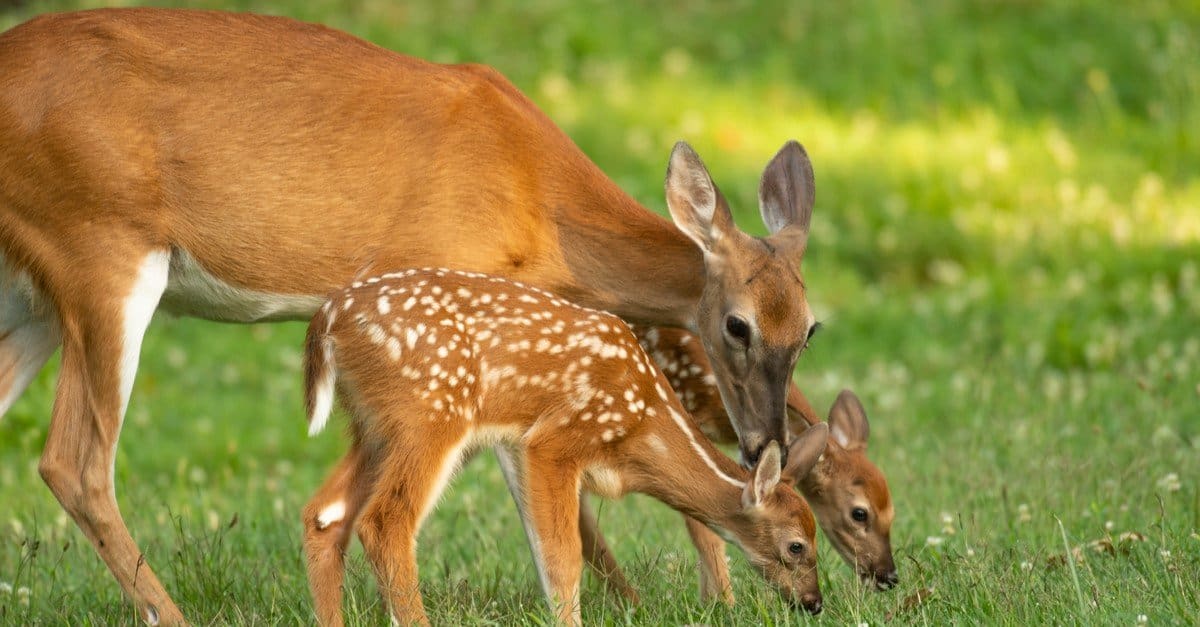 Roaring Fork Motor Nature Trail
Roaring Fork is a scenic drive that is perfect for viewing fall color. The drive is made solely for recreational purposes, and larger vehicles, such as buses or trailers, cannot pass through. Some notable stops include stop #3 and stop #5. At stop #3, parking is available, and a nearby path leads to a beautiful view of the landscape. At stop #5, a 2.6-mile hike can be taken to fully immerse a visitor in the scenery. Near the end of the drive, the Place of a Thousand Drips, a popular waterfall, charmingly stands out against the landscape.
Gatlinburg, Tennessee is practically immersed within the Smoky Mountains, so fall color in this area remains remarkable. Colors are both stark and muted, reflecting the Smokies' reputation for biodiversity. The best drives to see fall color in Gatlinburg include Cades Cove and Roaring Fork (see above), but other notable drives exist, too. For instance, Newfound Gap acts as the lowest drivable mountain pass through the Great Smoky Mountains National Park. Driving through Newfound Gap, a visitor will see various unique forest ecosystems.
Gatlinburg
Fall foliage can be seen in downtown Gatlinburg as well. The Gatlinburg SkyLift and Anakeesta both act as pseudo-ski lifts, but neither are used for skiing. While the Gatlinburg SkyLift takes visitors up and down the mountain in one ride, Anakeesta allows people to hop out at the top of the ride, where food, drinks, shopping, and other activities are available. In both instances, these lifts allow for beautiful views of fall color within the city.
Hiking trails in Gatlinburg provide dazzling views of fall hues as well. In Newfound Gap, the Appalachian Trail can be accessed. The hike, in this sense, doesn't imply a grueling, months-long trip that most people think of when they hear "Appalachian Trail." The Appalachian Trail includes shorter hikes within it, which can be accessed throughout the Appalachian Mountains. Another inviting hiking trail is Clingmans Dome. Clingmans Dome is the highest point of elevation in Tennessee. The hike is steep, but the view is worth the climb. At the summit, there is a tower that offers a 360º view of the Smokies, allowing visitors to enjoy foliage from every angle.
Natchez Trace State Parkway
Natchez Trace State Parkway is curvy, winding road that stretches through Alabama, Mississippi, and Tennessee. All 444 miles of Natchez are flanked by trees of all kinds, whose leaves appear in brilliant fall colors. The Natchez Trace Parkway Bridge just outside Nashville, Tennessee is unarguably the best stop on the journey. It offers a stunning view of surrounding foliage and is a popular destination for taking photos in the fall. Natchez Trace State Parkway also includes stops for hikes and overlooks, which are blanketed by exquisite fall pigments. Timberland Park on the Natchez Trace is a perfect spot for a hiking or picnic break in the fall. When climbing up the hike at Timberland Park, a visitor will be met with an incredible view that overlooks both stunning fall color and pastures that border the Trace.
Franklin
The small town of Franklin, Tennessee is filled with history and fall festivities. Gorgeous fall color surrounds the downtown area, giving it a warm, hometown feel. Owl's Hill Nature Sanctuary combines the beauty of fall with the curiosities of wildlife. Bowie Nature Park contains exemplary fall color and is a fantastic hiking or biking destination. Even taking a simple stroll down Main Street in Downtown Franklin allows a visitor to both enjoy fall color and support small businesses within the area.
Chattanooga
The Scenic City, or Chattanooga, Tennessee, provides many opportunities for appreciating glowing fall hues. Signal Mountain includes several hiking spots such as the Rainbow Lake Wilderness Trailhead, which is blanketed by gorgeous fall colors. In addition, Signal Mountain's popular Julia Falls Overlook enables a hiker to see fall foliage from a broadened view. Trails on Signal Mountain are a great place to bring a furry friend along, too! Dogs and hikers alike savor the joys of crunching on fallen leaves while strolling through a never-ending arch of stunning fall color.
Tellico Plains
Tellico Plains is brimming with fall color this season. Located in East Tennessee, Tellico Plains is known state-wide for its vivid and exciting fall hues. It is a popular destination for hiking, camping, and vacationing in the fall and gives another unique look at Smoky Mountain color. Tellico Plains contains a small, calm community of residents, who seem to make time slow down. In fact, Tellico Plains is known as the official destination for retirement in Tennessee! Fall pigments in Tellico Plains are attractively rich with color. The Bald River Trail and the Flats Mountain Trail are spectacular hiking locations. Finally, camping at North River Campground makes the perfect fall weekend adventure.
Fall Creek Falls State Park
Looking for a special way to celebrate spooky season this year? Well, Fall Creek Falls is just the place. Fall colors in this state park peak right around Halloween. Campgrounds, scenic drives, and 56 miles of beautiful hiking trails are scattered throughout the park. Scenic Loop Road will take a visitor through stunning fall foliage to remarkable waterfalls. The Gorge Overlook and Woodland Trails are a recommended route for experiencing both fall color and waterfalls on foot.
Blue Ridge Parkway
Last but certainly not least, Blue Ridge Parkway offers a relaxing drive where striking and spectacular fall colors hypnotize the traveler. Known as "America's Favorite Drive," Blue Ridge Parkway stretches for 469 miles, and every mile is worth the journey. Trees along the parkway are incredibly diverse; there is no possible estimate concerning how many unique shades of foliage the traveler might encounter. Blue Ridge Parkway also includes over 369 miles of hiking trails, so a visitor will never run out of on-foot options to explore.
Up Next
---
FAQs (Frequently Asked Questions) 
What is the best time to see fall colors in the Smoky Mountains?
Fall color reaches its peak between mid-October and early November in the Smoky Mountains.
Does Nashville have fall colors?
Nashville has gorgeous color in the fall. The best places to see foliage near Nashville are on the Natchez Trace State Parkway and in Franklin, Tennessee.
Where is the best place to see fall foliage in the Smoky Mountains?
The best place to see fall color in the Smoky Mountains is in Cades Cove. Driving through Cades Cove, a visitor will encounter both gorgeous fall color and wildlife unique to Tennessee!
Sources

National Park Service, Available here: https://www.nps.gov/grsm/planyourvisit/fall-suggestions.htm
National Park Service, Available here: https://www.nps.gov/grsm/planyourvisit/cadescove.htm
Gatlinburg, Available here: https://www.gatlinburg.com/blog/post/15-best-places-to-see-the-fall-colors-in-gatlinburg-and-the-great-smoky-mountains-national-park/
Visit Franklin, Available here: https://visitfranklin.com/blog/7-reasons-to-see-franklin-in-the-fall
Hike the South, Available here: https://www.hikethesouth.com/hikes/julia-falls-overlook
All Trails, Available here: https://www.alltrails.com/us/tennessee/tellico-plains/camping
The Outbound, Available here: https://www.theoutbound.com/united-states/tennessee/tellico-plains/camping