Texas is home to many lakes, making it the ideal place for water sport enthusiasts looking to have a great time outdoors. The Lone Star State offers plenty of opportunities for visitors and residents to enjoy swimming, camping, snorkeling, diving, kayaking, and much more. Boating is a highly sought-after activity on many of Texas' lakes. So, we bring you the 8 best lakes for boating in Texas.
Lake Travis
With over 270 miles of shoreline, Lake Travis is one of Texas's best lakes for boating. Different varieties of boats and watercraft are allowed on the lake, including speed boats, houseboats, pontoon boats, and party barges. More than 20 marinas are also available for rent on the lake. Lake Travis's clear waters, scenic surroundings, and closeness to Austin have made it one of the most well-known lakes for recreational boaters. At over 61 miles long, stretching across Texas Hill County, and with a surface area of 7,660 hectares, it is the largest lake in the Highlands Lakes region. Lake Travis is also a top spot for fishing, scuba diving, and swimming.
Lake Texoma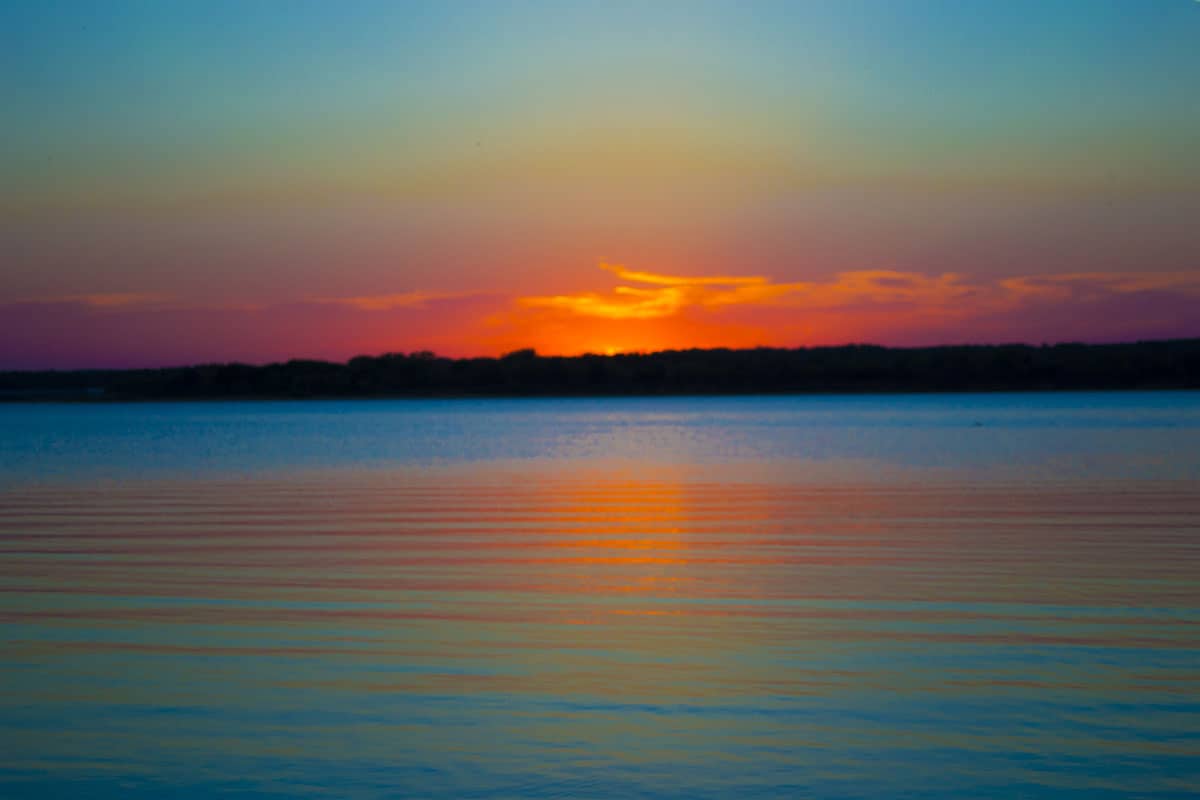 Sitting at the border between Texas and Oklahoma, around 6 million people head to Lake Texoma each year for different recreational activities. Lake Texoma is one of the largest known lakes in the United States and home to numerous small islands, which makes it a popular place for boating in Texas. Lake Texoma is great for sailboats, powerboats, water sports, and personal watercraft.
The beautiful scenic waters of Lake Texoma are also home to more than 70 species of fish, including catfish, white crappie, and striped bass, so fishing is a main activity on the lake. There are over 12 marinas surrounding Lake Texoma, as well as hundreds of campgrounds and two wildlife refuges. Besides boating and fishing, plenty of college students troop to Lake Texoma during spring break as a holiday destination to enjoy sailing, kayaking, water skiing, boating, windsurfing, and more. 
Lake Amistad
Lake Amistad is your best option if you're looking for a family-friendly lake that also doubles as a great spot for boating in Texas. Nestled along the border of the United States and Mexico near the border town of Del Rio, its remote location is part of its unique quality – it is less crowded than most other lakes in Texas. Boaters and swimmers can enjoy the lake's open waters and also explore the steep canyon walls surrounding Lake Amistad, which provide breathtaking scenery. Its numerous protective coves offer ideal fishing spots for visitors to take a refreshing dive with adequate safety and privacy.
Lake Lewisville
Located in North Texas near Lewisville –for which it was named, Lake Lewisville is a great spot for boating in Texas. Surrounded by four marinas, numerous parks, and several boat ramps, it attracts a lot of Dallas water sports enthusiasts. Lake Lewisville also offers visitors a variety of other activities, including swimming, fishing, jet skiing, water skiing, sailboarding, sailing, and more. There are six marinas and three restaurants on the lake. A popular attraction on Lake Lewisville is Party Cove – an event where people tie up boats to one another, listen to music, and consume alcoholic beverages. Recreational boating is popular on the lake, with charters and boat tours available from businesses in the area.
Lake Conroe
Lake Conroe is found in Montgomery County, Texas, just a short drive from Houston. It is one of the best lakes in the state for recreational boating, with several boats, marinas, watercraft rentals, and some of the best fishing around the area. Non-water activities such as camping, golfing, hunting, and hiking are available on the lake. Surrounded by trees, hills, forests, and many luxurious waterfront communities, Lake Conroe is a perfect spot for a holiday getaway. This 21,000-acre scenic lake is also a popular attraction for jet-skiing, fishing, and water skiing.
Possum Kingdom Lake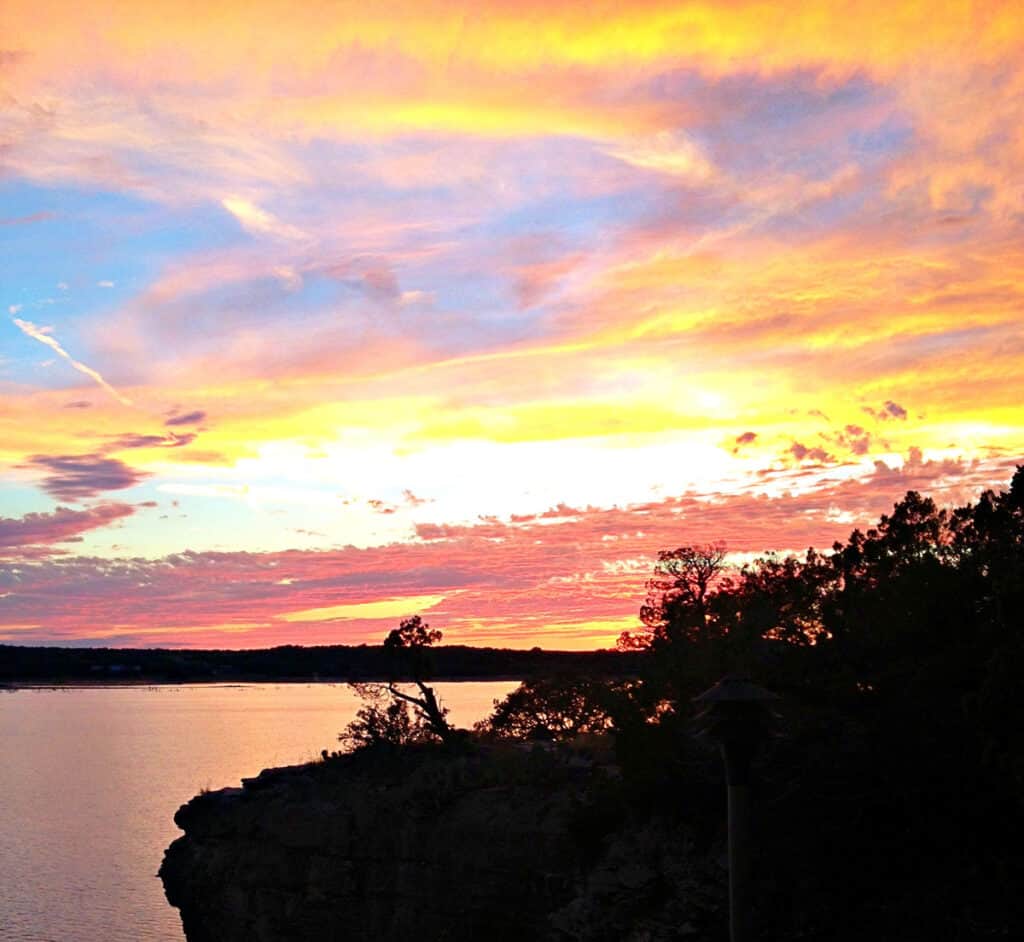 Boating is a prominent activity on Possum Kingdom Lake, located in the foothills of Palo Pinto County, Texas. With its clear blue water and striking scenery, you can spend some quiet time enjoying a picnic or simply admiring the beauty of the surrounding landscape. The lake has 310 miles of shoreline and is famous for being home to the dramatic 90-feet tall Hell's Gate cliffs. The picturesque lake is an excellent leisure location for boating in Texas. The open waters are perfect for ski boats, jet skis, swimming, cliff diving, boating, fishing, and even scuba diving.
Lake Austin
Lake Austin is a highland lake in Texas that is part of the Colorado River and is fed by overflow from Lake Travis. Located in Austin and easy to access, it is one of the city's main attractions for tourists and locals. It is a perfect destination for boating and other water activities. All types of motorized watercraft are available on the lake, and you can rent pontoon boats along its shoreline, which covers an area of 1150 acres. In addition, Lake Austin is home to a large population of bass, making it a popular spot for boaters who also love fishing. It is one of the best spots in the state to enjoy canoeing, water skiing, and wakeboarding, amongst others.
Inks Lake
Inks Lake is a huge part of the famous Inks Lake State Park, located fifty miles northwest of Austin in Texas Hill County. There are over 200 campgrounds in the area ideal for relaxing and taking in the beautiful views of the rolling landscapes and jutting pink rocks near the shore. Inks Lake is one of the best places for boating, fishing, swimming, skiing, and paddling. Inks Lake State Park features hiking trails, a visitor center, canoes, and kayaks available to rent. It is considered one of the prettiest state parks in Texas. 
---
The Featured Image
---