There are over 240 million lakes in the United States. Whether it's because of their depth or underwater debris. However, not all of these lakes are good for boating. However, that doesn't mean that there aren't plenty of lakes waiting to be explored. Below, we'll introduce you to eight of the best lakes in the United States for boating.
Ready to learn more? Let's dive in!
1. Lake Norman — North Carolina
Located around 20 miles from Charlotte, Lake Norman is the largest man-made lake in North Carolina, and it is also one of the best lakes in the United States for boating.
Lake Norman was created between 1959 and 1964 with the construction of the Cowans Ford Dam. It's over 33 miles long and 9 miles wide, giving you plenty of areas to explore by boat, kayak, or jet ski. While it can reach depths of up to 112 feet, most of the lake averages about 33 feet deep, allowing it to support even larger boats that need deeper waters.
Several marinas are dotting the 520-mile short length. This provides you with plenty of boat landings and places to rent boats. Remember, in North Carolina, you need a license to operate a boat with more than a ten-horsepower motor. However, anyone is free to kayak or canoe.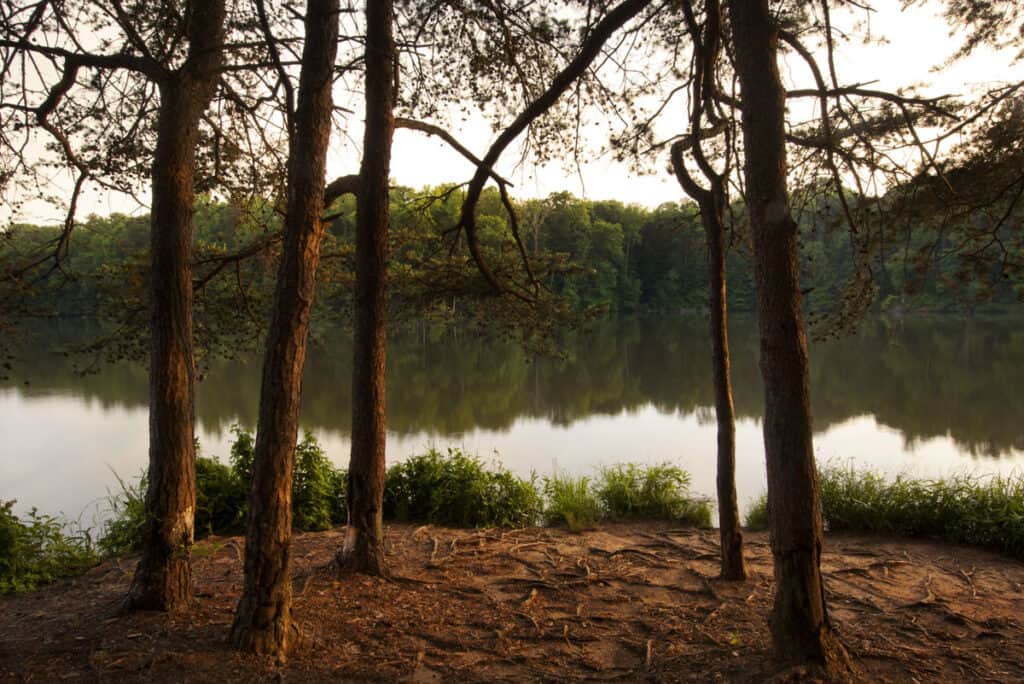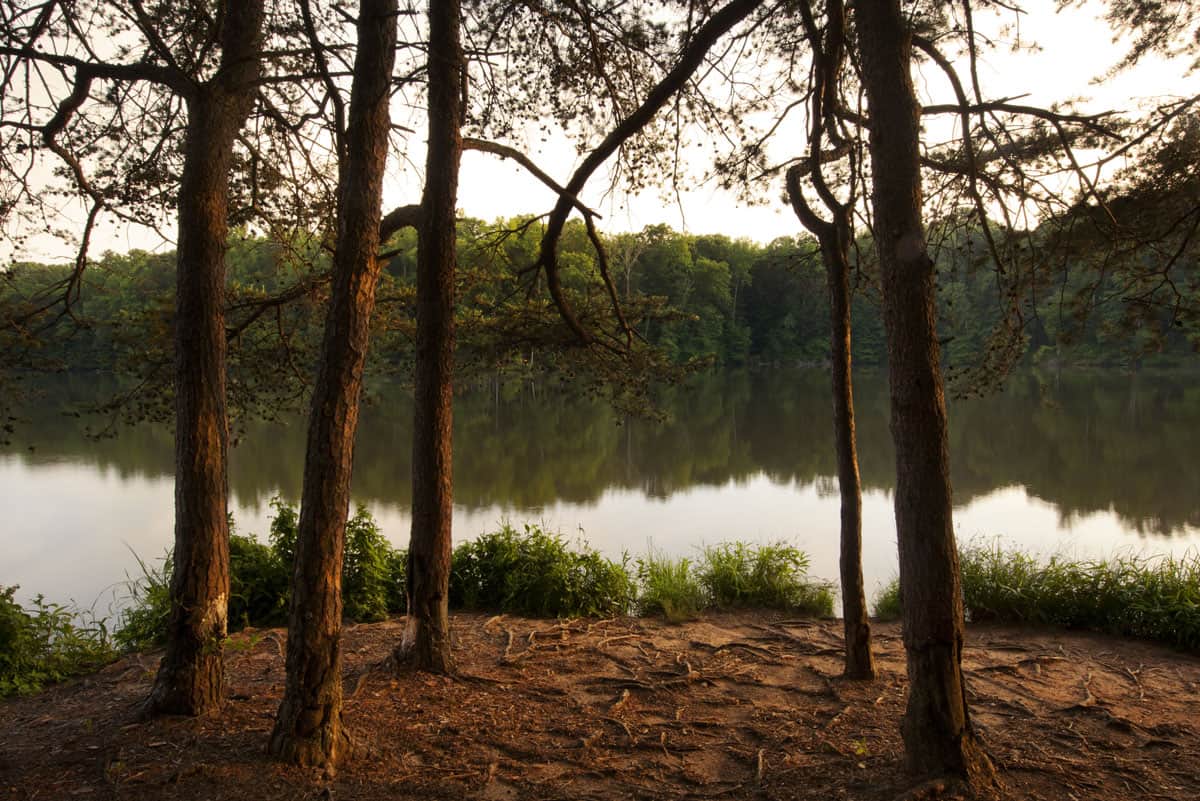 2. Lake Tahoe — California, Nevada
This lake is easily one of the best in the United States for boating, thanks to its mild climate and scenic views. Found on the border of California and Nevada, Lake Tahoe is the largest freshwater lake in the Sierra Nevada, a California mountain range.
Unlike some other lakes on this list, Lake Tahoe is a natural lake formed around two million years ago. Today, it's known for its crystal clear waters and the view of mountains around the lake itself.
Lake Tahoe is considered a top location in the United States for water recreation. While this includes boating, it's also known for sailing, paddleboarding, kayaking, canoeing, and other activities. This is because of the amazing view from nearly any lake location. However, while Lake Tahoe is considered one of the best lakes in the United States for boating, it's not safe for beginner divers. This is because the lake is at such a high altitude.
When boating in Lake Tahoe, it is important to remember water laws and speed limits. There is a 600-foot no-wake zone off the lake's shoreline, and the speed limit here is three miles per hour.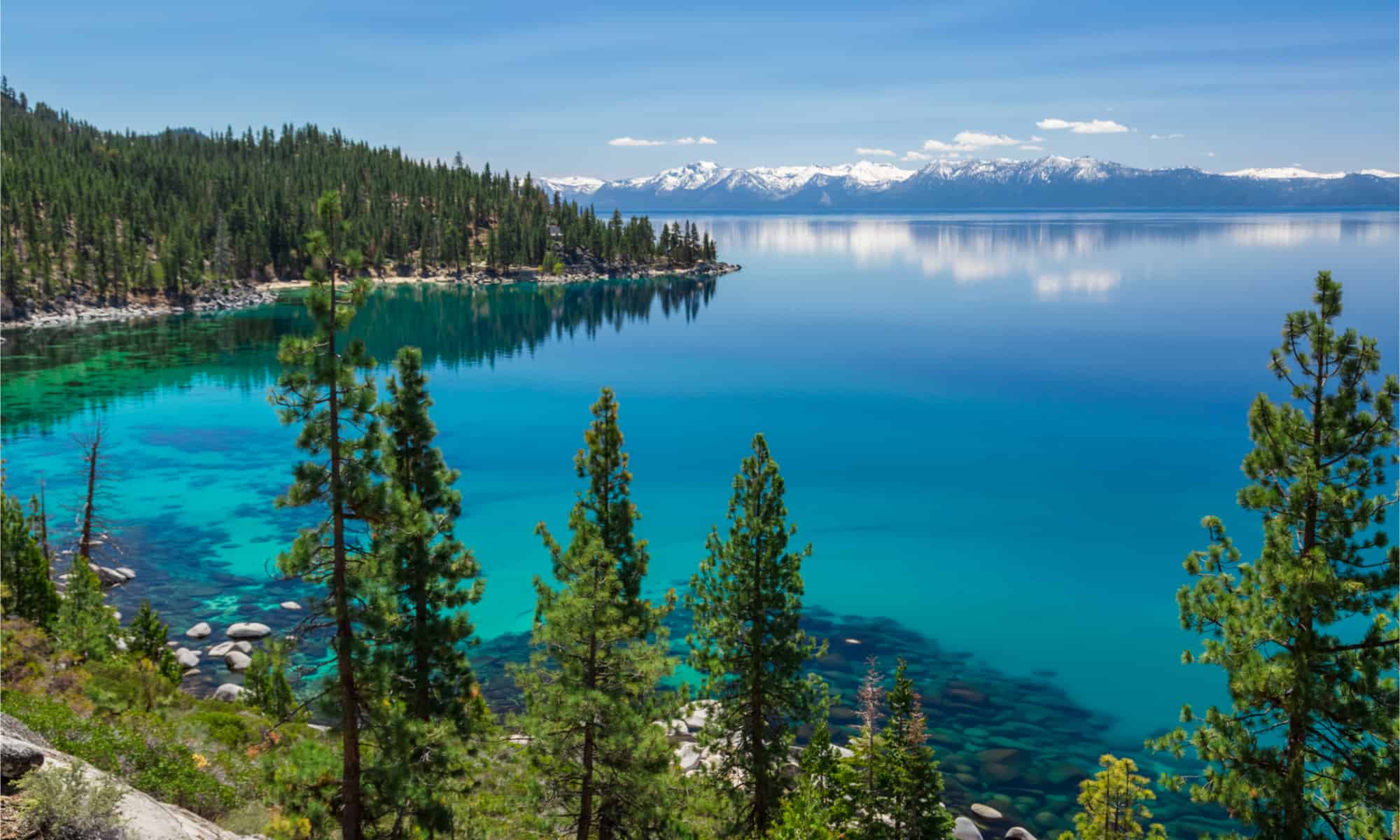 3. Lake Superior — Michigan, Minnesota, Wisconsin
One reason that Lake Superior is a popular boating destination because of its size. The largest of all the Great Lakes, Lake Superior, is the largest lake in the world by surface area. When looking at volume, it's the third-largest lake in the world. It also contains 10 percent of all the fresh water in the world!
With a size like that, it's no surprise that Lake Superior is considered one of the best lakes in the United States for boating. It has plenty of space for various water activities, and different areas are best suited for different boats. In a way, Lake Superior is like its own freshwater ocean!
Part of Lake Superior falls into three different states: Michigan, Minnesota, and Wisconsin. It also falls into Canada as well.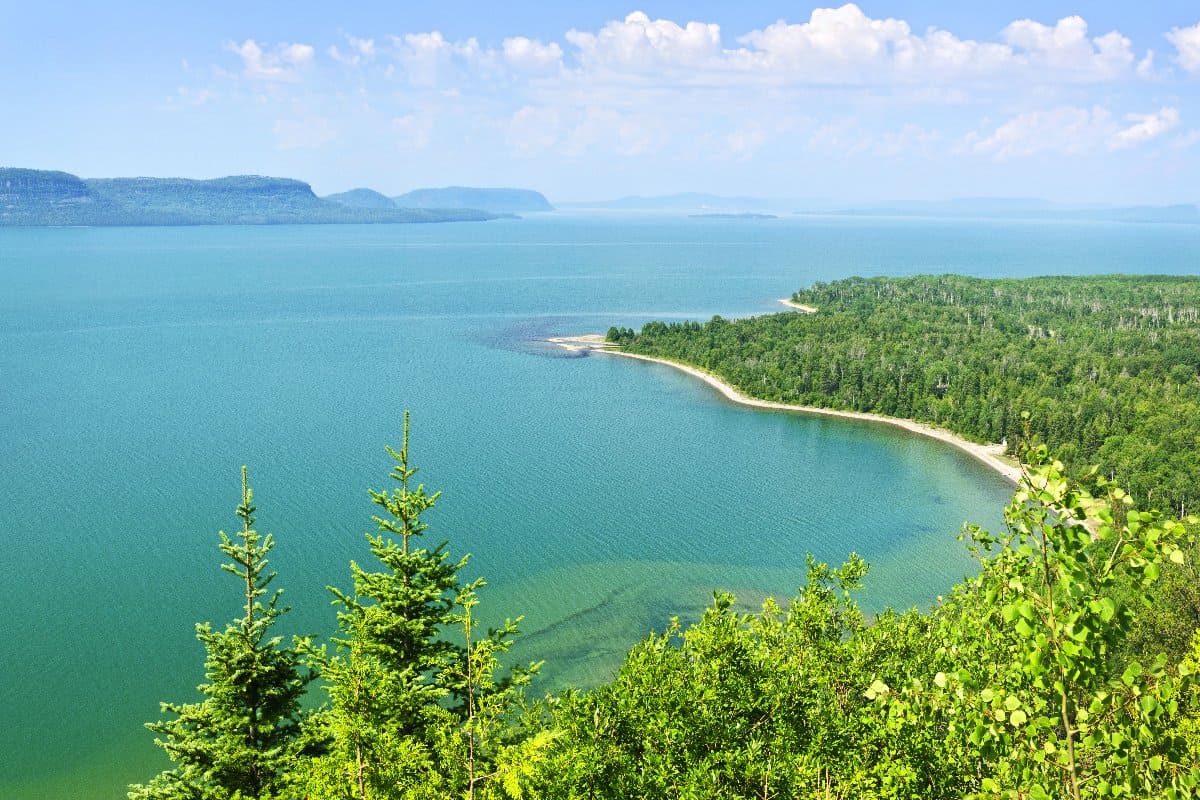 4. Flathead Lake — Montana
Flathead Lake is the largest natural lake west of the Mississippi in the continental United States (that is, not including Hawaii or Alaska). However, because part of the lake falls into the territory of the Confederated Salish and Kootenai Tribes Flathead Reservation, not all of it is available to the public. There is a special permit available for those looking to enter the reservation.
There are, however, thirteen public access points dotting the 185-mile shoreline. Here, you can find boat launches, restrooms, and swimming locations. One reason it is one of the best lakes in the United States for boating is because of the many boat-only islands, including a 2,165-acre state park, found on an island on the western side of the lake.
Flathead Lake is also a popular destination for other water activities. This includes sailing, fishing, and even camping.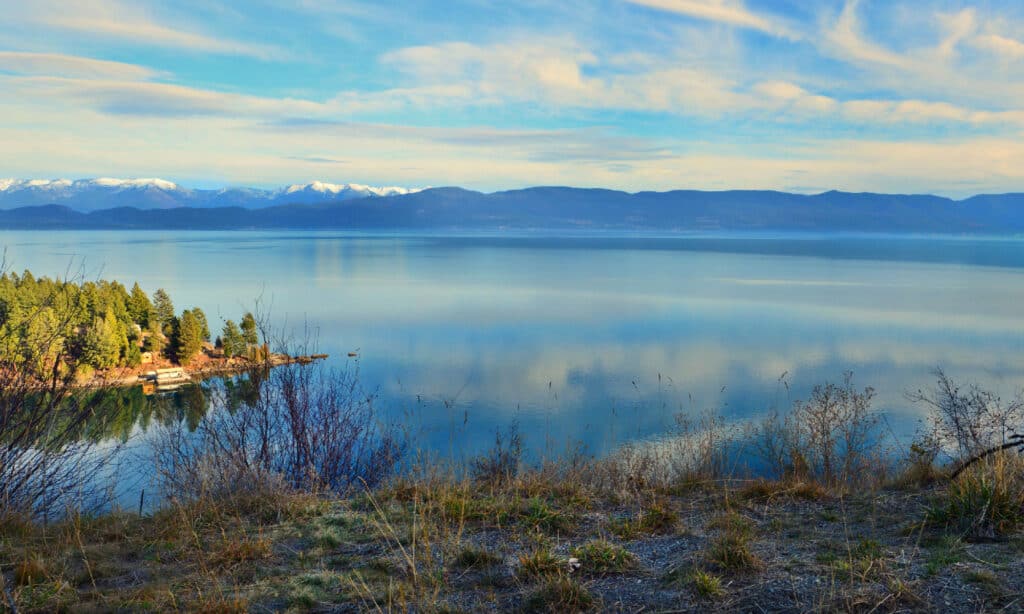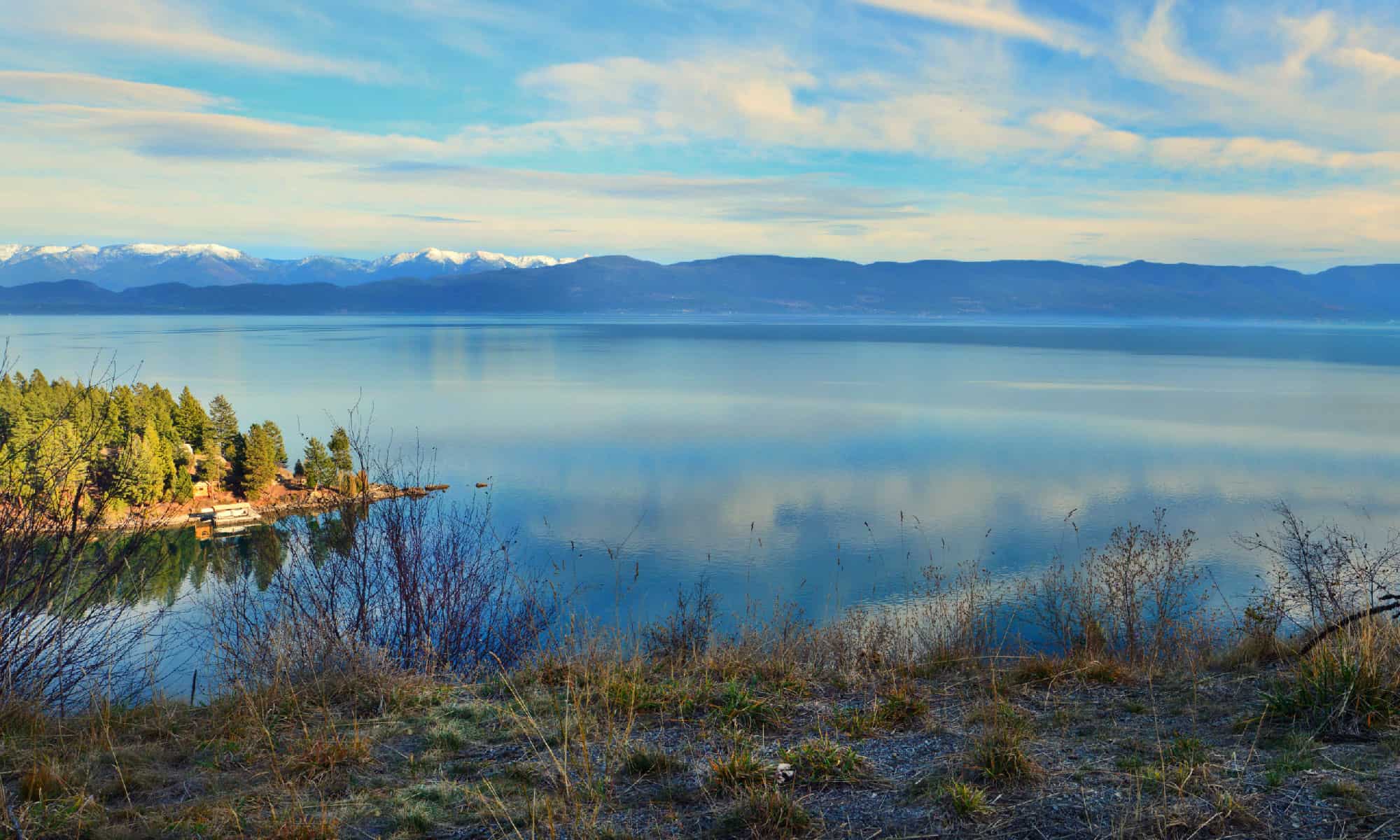 5. Lake Kissimmee — Florida
It is one of eight lakes in the Kissimmee Chain of Lakes. While it's considered one of the best lakes for boating, not many people swim in it due to alligators.
This lake is nearly 15 feet deep, although it only has an average depth of around five feet. This makes it best for smaller boats and kayaking or canoeing; some areas can reach as deep as 12 feet. It's a popular fishing location because Lake Kissimmee is home to everything from red-ear sunfish to black crappie to bluegill.
Decades of human influence had once taken a toll on this man-made lake. However, thanks to several initiatives and projects focused on restoring the water and its quality, people near and far can once again enjoy Lake Kissimmee's escape into nature.
Because Lake Kissimmee connects to other lakes in the Kissimmee Chain of Lakes, it also allows one to tour many of the bodies of water found in Florida.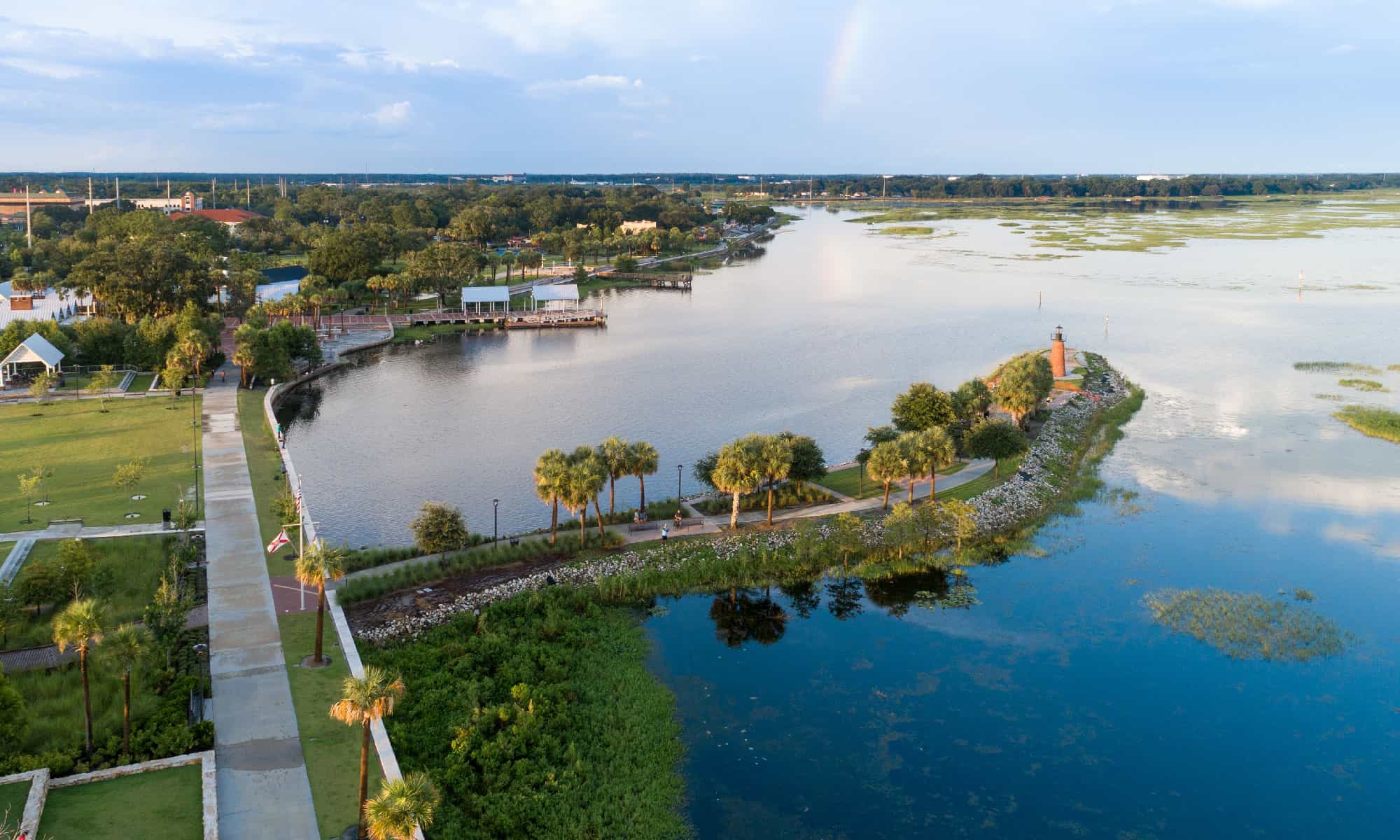 6. Crater Lake — Oregon
A volcanic-eruption-turned-top boating destination, few lakes are as awe-inspiring as Crater Lake in Oregon. Crater Lake is found in Crater Lake National Park and is known for its photogenic dark blue waters. While the lake is only around six miles long and five miles wide, its views make it one of the best lakes in the United States for boating.
However, private boats, kayaks, and ever inflatables aren't allowed on the lake. If you'd like to see the best that this lake has to offer from the water, you'll need to reserve a ride with the local boat tour service. While this may be a different approach, it's a great way for even those without access to a boat to enjoy one of the best lakes for boating.
Crater Lake is also considered the cleanest large body of water worldwide, and this is because there are no rivers or streams connected to the lake itself. Instead, it's fed only by rain and snow, reducing the amount of runoff pollution and sediment. This is one of the main reasons that private boats aren't allowed.
Crater Lake has two main islands: Wizard Island and Phantom Ship.
7. Lake Tillery — North Carolina
This lake is the reservoir created by the Tillery Dam, which was constructed in 1928. It's one of the deepest lakes in North Carolina, reaching depths up to 200 feet. Because of its location near Morrow Mountain State Park, it's a popular destination for everything from hiking to boating.
Lake Tillery falls between Falls Reservoir and Blewett Falls Lake, two other popular lakes for boating in North Carolina. On Lake Tillery, you can find five public boat launches, two marinas, and many trails and swimming areas.
8. Lake Wylie — South Carolina
Lake Wylie is found right on the border of North and South Carolina. It's also considered one of the many suburbs of Charlotte, North Carolina.
Not only is Lake Wylie considered one of the best lakes in the United States for boating, but it's also the oldest lake on the Catawba River. It has over 300 miles of shoreline with plenty of boat access. However, because the lake lies in both North and South Carolina, it's important to ensure that you have all the proper licensing and paperwork before setting sail. This is especially true if you plan to fish as well.
There is no boat speed limit on Lake Wylie. However, there is a no-wake zone within 90 feet of structures, such as piers or boat docks.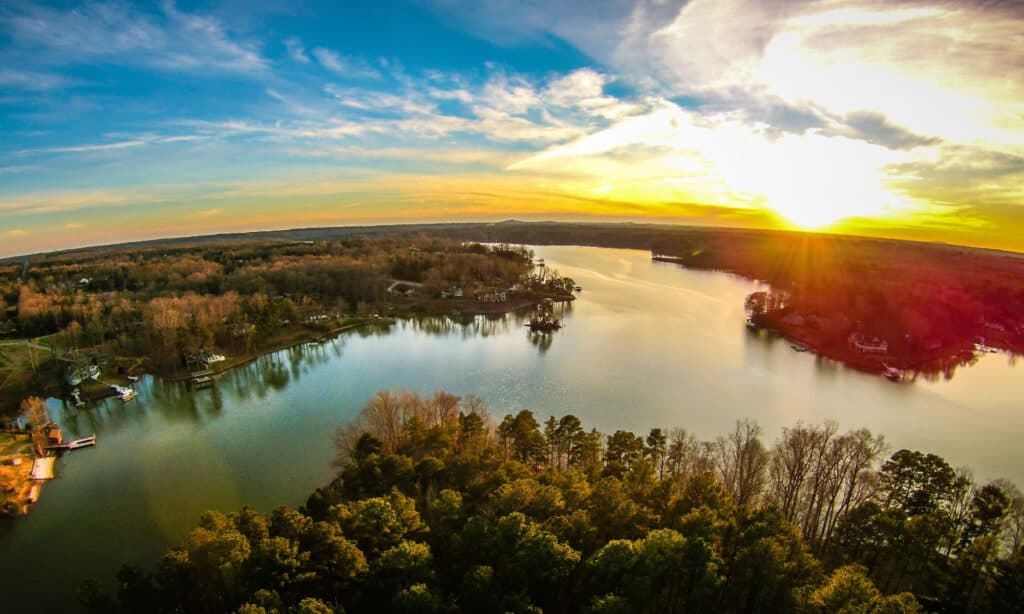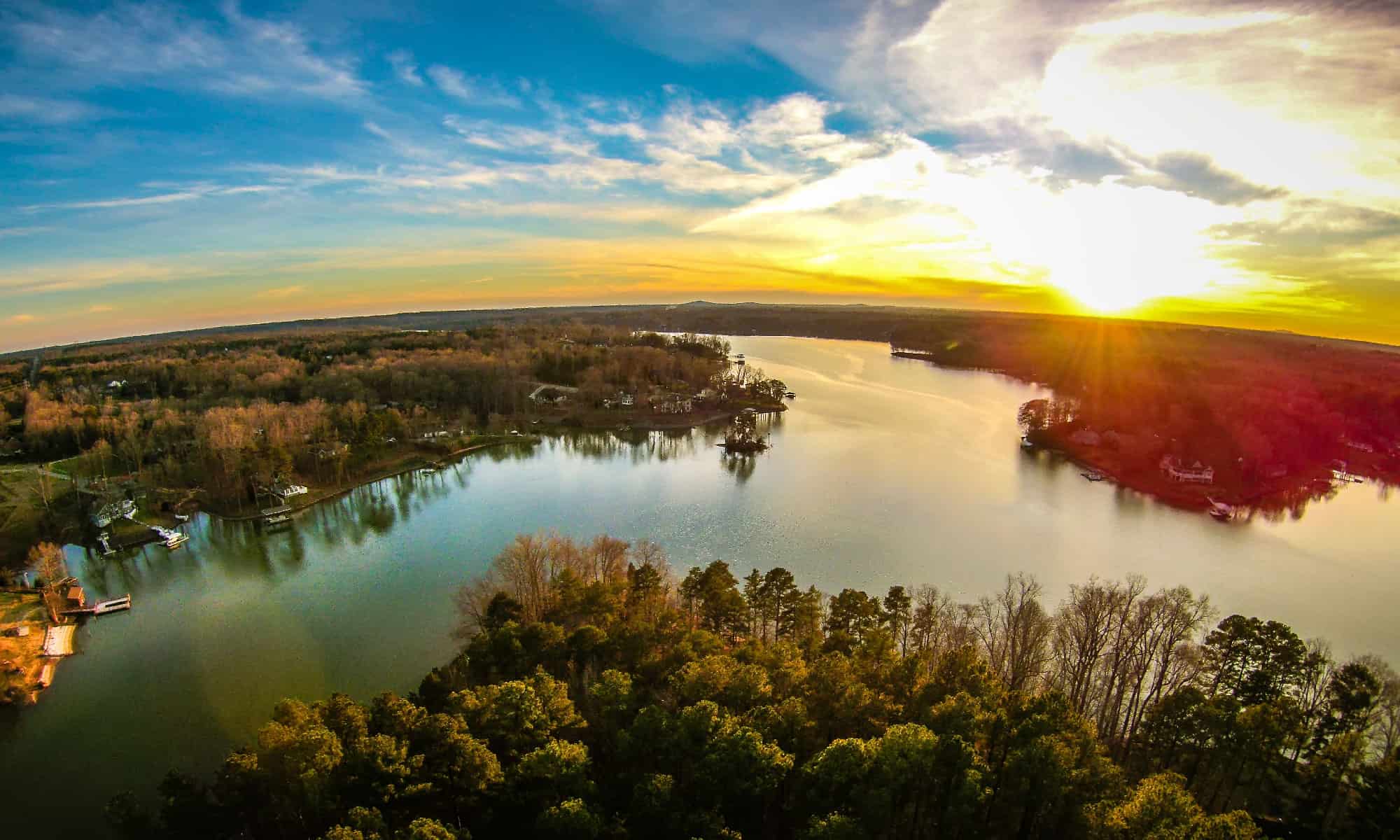 Summary of 8 Best Lakes in the United States for Boating
| # | Lake | Location |
| --- | --- | --- |
| 1 | Lake Norman | North Carolina |
| 2 | Lake Tahoe | California, Nevada |
| 3 | Lake Superior | Michigan, Minnesota, Wisconsin |
| 4 | Flathead Lake | Montana |
| 5 | Lake Kissimmee | Florida |
| 6 | Crater Lake | Oregon |
| 7 | Lake Tillery | North Carolina |
| 8 | Lake Wylie | South Carolina |
The photo featured at the top of this post is © iStock.com/Juliana Vilas Boas
---