↓
Continue Reading To See This Amazing Video
If you've recently adopted a new furry family member, then you may be trying to find the best name possible. After all, while "a rose by any other name would smell as sweet," this name has to last your new puppy a lifetime. From learning basic commands to recall to tricks, it's important to pick a name that resonates with you and your new puppy. That's why we've compiled this list of the top boy puppy names to help you get started.
Ready to find the pawfect name for your new puppy? Keep reading!
How to Choose Your Puppy's Name
As we mentioned above, your puppy's name is actually quite important. Not only is it their name, but it's also your number one way of communicating with your puppy. After all, calling your puppy's name and having them recall reliably can be the difference in a life or death situation.
When choosing your puppy's new name, make sure to pick something short and easy to say. If your dog's name is several syllables long, they may have a more difficult time trying to learn it. However, long names are just one of the things to avoid when it comes to picking between different boy puppy names.
What to Avoid
One of the first things to avoid is confusing names. Confusing names can come in many different forms, although they all center on one characteristic: they sound like something else! There are two cases in which this is most common.
First, you may accidentally pick a boy puppy name that sounds like a command. For example, while Mitt may be a cute name for a dog with markings that look like mittens, it can be difficult for your puppy to tell the difference between their name and the command "sit."
If you have multiple dogs, you'll also want to make sure that their names don't sound alike. If you have one pup at home already named John, a name like Juno can be too confusing. In the same instance, Moe and Jo aren't the best combinations either because of how similar they sound.
Top Boy Puppy Names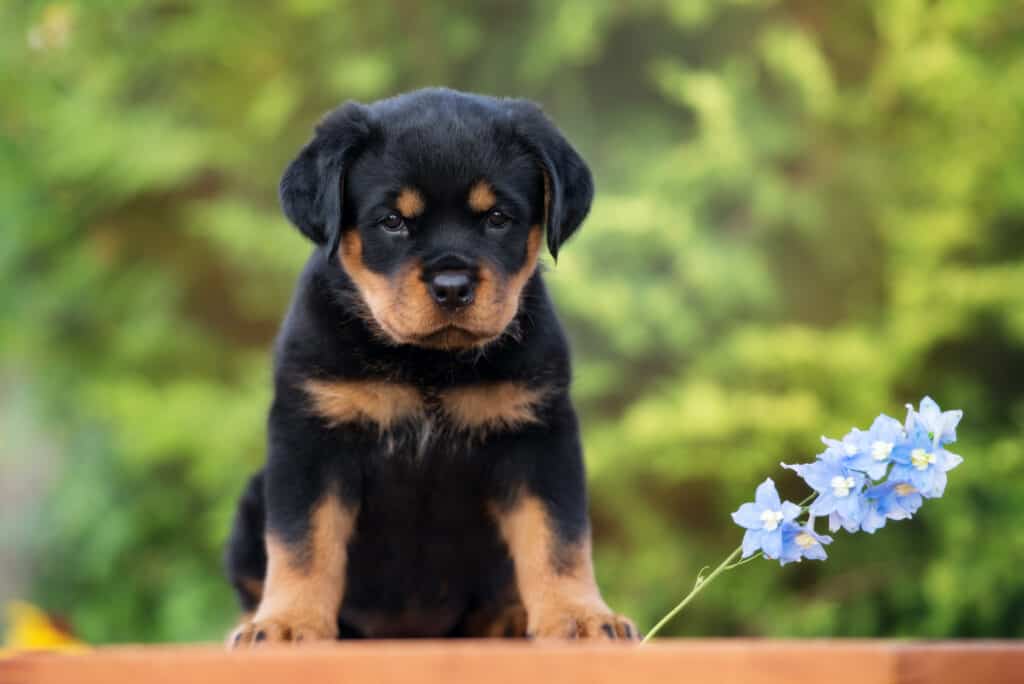 Most Common Boy Puppy Names
Boy Puppy Names from Movies and Literature
Other Boy Puppy Names
Up Next:
Ready to discover the top 10 cutest dog breeds in the entire world?
How about the fastest dogs, the largest dogs and those that are -- quite frankly -- just the kindest dogs on the planet? Each day, AZ Animals sends out lists just like this to our thousands of email subscribers. And the best part? It's FREE. Join today by entering your email below.
More from A-Z Animals
---
The Featured Image
---
Sources

American Kennel Club, Available here: https://www.akc.org/expert-advice/training/reliable-recall-train-dogs-to-come-when-called/
Window on Rhodesia, Available here: https://www.rhodesia.me.uk/rhodesian-ridgeback/