Did you know that apart from scorpions, there are other species with pincers? Have you ever seen an earwig up close? Earwigs are both fascinating and scary! Although they are only around half an inch long, you would not want to get close to their pincers. Believe it or not, many bugs look like them! Before we compare earwigs with other similar bugs, let's discuss what earwigs look like.
How Do You Identify an Earwig?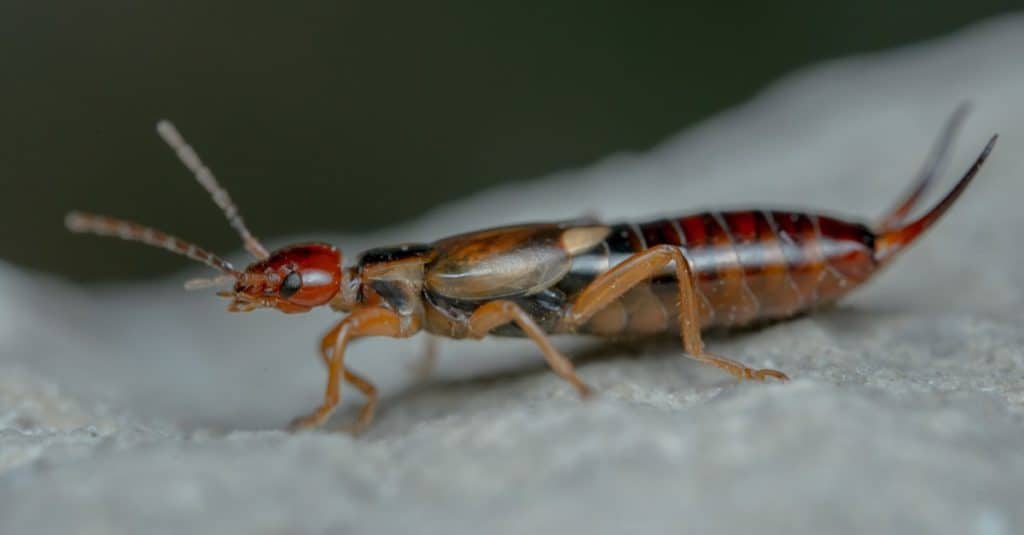 Earwigs are nocturnal predatory insects in the Dermaptera order consisting of nearly 2,000 species. Forficula auricularia, also known as the common earwig or the European earwig, is a species that originated in Europe but eventually reached North America, too. They were first spotted in 1907 in Seattle, Washington. Common earwigs feed on plants or scavenge for animal materials and can be found in pantries.
Adult European earwigs usually measure 0.5 inches long, but other species, like the giant Australian earwig, can grow up to 2 inches long. These bugs have a body color that typically ranges from light brown to dark black.
A European earwig's head measures about 0.08 inches wide, and its antennas have 14 segments. It has six legs and a flat, segmented body. Earwigs are covered in shells that shed as the insects grow into adults. An adult earwig has delicate wings that allow it to fly, although it rarely does so.
The most distinct earwig characteristic is its cerci, which are forceps-like pincers that differ in males and females. An adult male earwig has strongly curved pincers, while an adult female earwig has slightly bent pincers that look almost straight.
Earwigs are neither dangerous nor poisonous to humans. But what about other bugs that look like them? Let's find out!
10 Bugs That Look Like Earwigs
1. Centipedes
Centipedes are nocturnal predatory arthropods with about 3,000 described species and can grow up to one to six inches long. Centipedes can have various body colors, ranging from yellow to brown. Tropical centipedes are bigger and more colorful, while common house centipedes are more likely to be brown or gray.
Earwigs and centipedes look similar because they both have flat, segmented bodies covered in shells. However, centipedes are wingless arthropods with 15 to 177 pairs of legs, allowing them to move quickly. They have long antennae and sharp, venomous pincers on their front legs, which they use to hunt their prey, such as earthworms or snails.
2. Cockroaches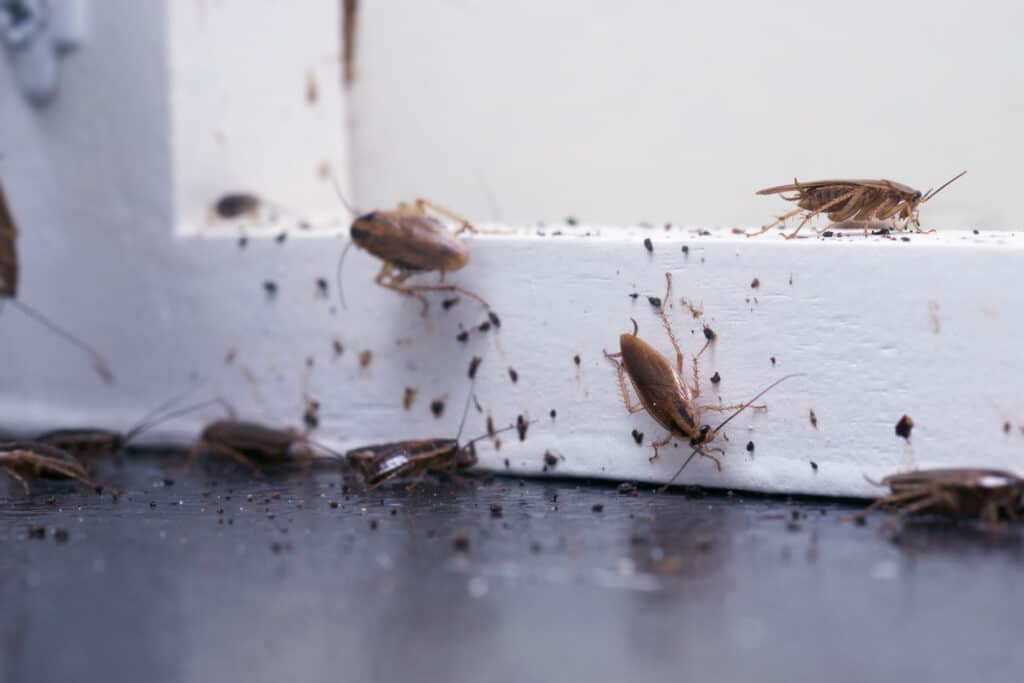 Cockroaches belong to the Blattodea order, with at least 4,500 species distributed worldwide. Not all species are pests. However, those who are considered pests can carry bacteria, parasitic worms, and pathogens.
A cockroach has a flat, oval-shaped body, six legs, and two antennae used to sense vibrations and smell. You can mistake a cockroach for an earwig since they have similar body shapes and colors. Moreover, both have wings but rarely fly. However, unlike earwigs, cockroaches do not have pincer-like structures.
3. Firebrats
Firebrats are fast-moving insects from the Zygentoma order. They are closely related to silverfish. Firebrats have six legs and no wings, and their antennas are twice the length of their bodies. Their bodies are flat, elongated, and covered with scales and hair-like bristles. They are commonly found in book bindings and wallpaper because they feed on starch.
4. Jumping Bristletails
Jumping bristletails are insects that are about half an inch long. Jumping bristletails have two antennae at one end and three caudal filaments at the other. They have six legs attached to the underside of their segmented bodies and thin movable appendages. They can jump up to six inches high and can run fast.
5. Rove Beetles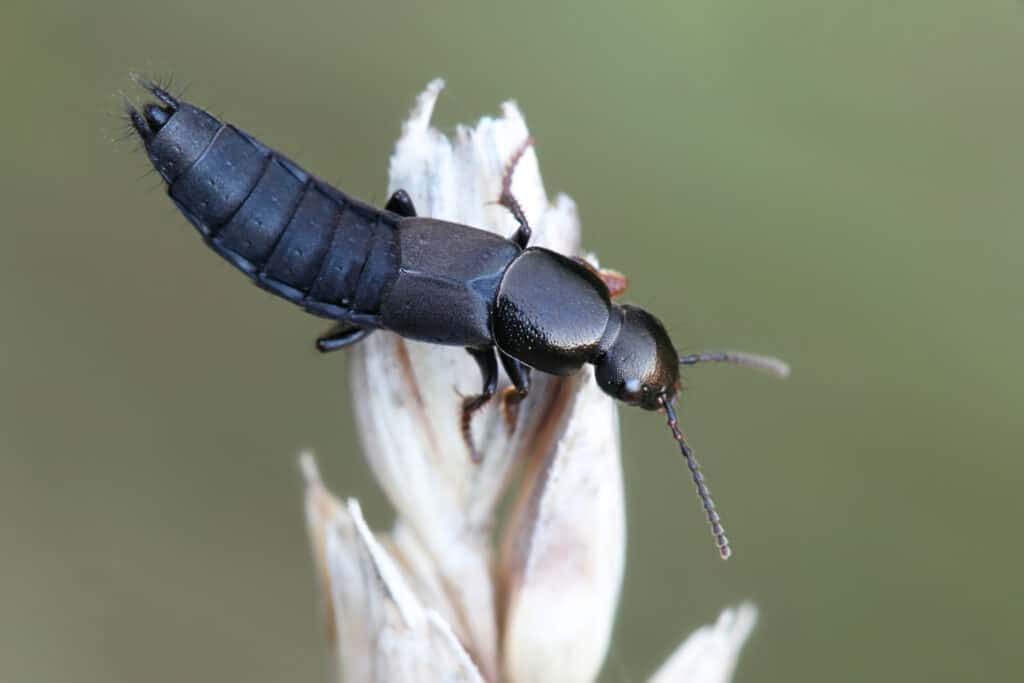 Rove beetles are insects that belong to the Staphylinidae family and can be found worldwide. Their colors range from yellow and red to brown and black. Some species are multi-colored with a mix of black and yellow. Most species are only 0.12 inches long, but the largest species can reach 1 inch long.
Rove beetles have elongated bodies and segmented abdomens. They do not form colonies, but they have symbiotic relationships with termites or ants.
6. Scorpions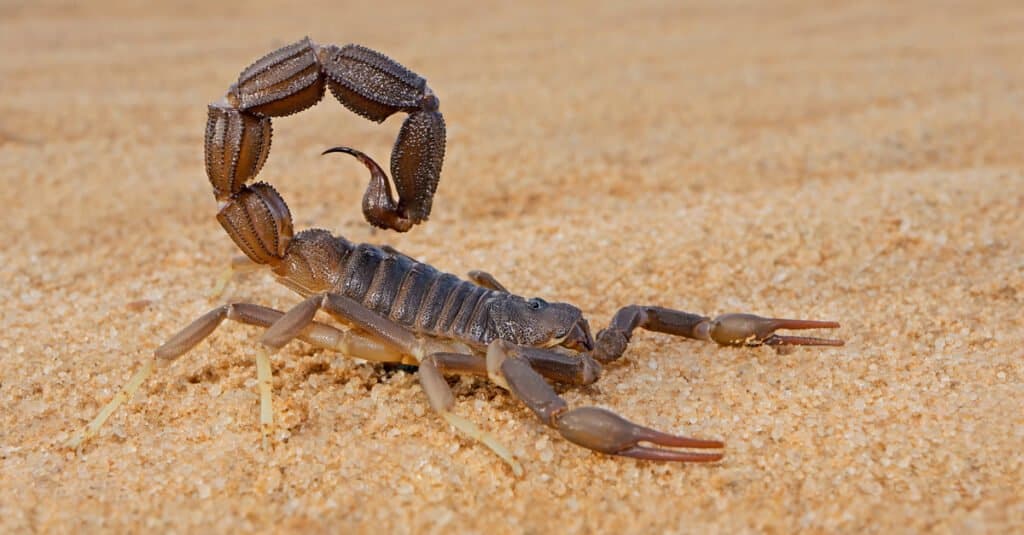 Scorpions are predatory arachnids in the Scorpiones order, consisting of around 2,000 species. They live in deserts, savannas, or tropical jungles and prey on insects, spiders, and small rodents.
Scorpions are considered look-alikes of earwigs because of their pincers. They are characterized by their unique exoskeleton, two front pincers that look similar to those of lobsters, and a segmented tail with a stinger.
Scorpions' venom can affect their prey's nervous system. However, only about 25 scorpion species possess a venom toxic enough to kill humans.
7. Silverfish
Silverfish are wingless insects in the Zygentoma order. They are household pests that eat fabrics, upholsteries, books, and wallpaper for their starch. They are characterized by carrot-shaped bodies covered in silver or pearl-gray glistening scales. They have two antennae on one end of their bodies and one filament on the other.
8. Termites
Termites are insects in the Isoptera infraorder. The most common termite species in the United States is the eastern subterranean termite (Reticulitermes flavipes).
The termite's straight body has three segments: head, thorax, and abdomen. Their thorax connects the head to the abdomen. Termites have two straight antennae, but their bodies differ depending on their social class. Termite colonies have three castes: soldiers, workers, and reproductives. Soldiers and workers have six legs but no wings, while the swarmers, which are also responsible for reproduction, have long wings almost twice the size of their bodies.
9. Two-Pronged Bristletails
The two-tailed or two-pronged bristletail is a hexapod arthropod in the Diplura order. According to studies, while they aren't insects, two-pronged bristletails are closely related to them. The two-pronged bristletail looks similar to an earwig because it also has pincers. However, two-pronged bristletails are wingless and have long slender bodies.
10. Woodlice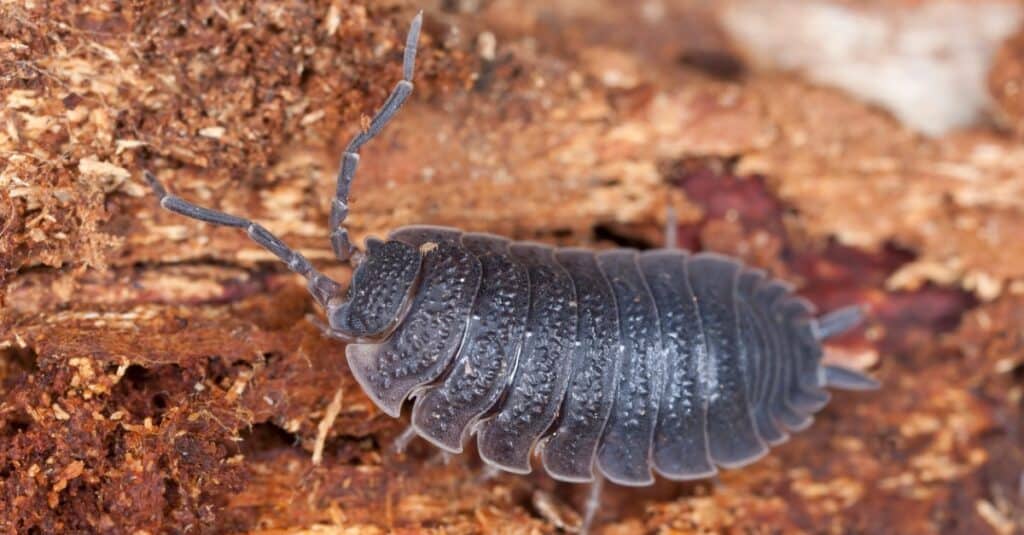 A woodlouse is a crustacean that belongs to the Oniscidea suborder. There are over 3,500 woodlouse species. They are detritivores that chew on rotting leaves, wood, mildew, and fungus. They have 14 legs and a shell-like exoskeleton. Woodlice are small, growing only up to around 0.02 – 0.07 inches long.
What Do Earwigs Eat?
Earwigs are omnivorous insects, consuming both animals and plants. These insects are actually helpers in the garden as they prey on insects that can be harmful to plants. The following list below showcases the things that earwigs most often eat:
Algae
Aphids
Decaying plant matter
Egg sacks and earwig poop (only for baby or "nymph" earwigs)
Garden snails
Insect larvae
Lichens
House or garden plants
Plant lice
Secretions produced by bats or rats
The photo featured at the top of this post is © 2Dvisualize/Shutterstock.com
---
Sources

University of Florida, Available here: https://entnemdept.ufl.edu/creatures/veg/european_earwig.htm
University of Wisconsin-La Crosse, Available here: http://bioweb.uwlax.edu/bio210/s2012/kaun_jaso/index.htm
University of Wisconsin-Milwaukee, Available here: https://uwm.edu/field-station/jumping-bristletail/
Insect Identification, Available here: https://www.insectidentification.org/insect-description.php?identification=Jumping-Bristletail