Oreos are a delicious treat that even adults enjoy eating. You may have them with a glass of milk and pull apart the wafers. There are two types of people: the ones who eat Oreos whole, and the ones that pull them apart and lick the frosting in the center before they eat the cookies. 
You may wonder if your dog can enjoy Oreos too. Giving your dog Oreos is not a good idea because of their high sugar content. There is also chocolate in regular Oreos, and the chocolate is dangerous for dogs. 
You may want to know what to do if your pup gets into your treat. That's a great question, and we'll cover the answer in more depth in this post. You'll also learn more about why they are bad for dogs. 
Oreos' Ingredients and How They Affect Dogs
There are many ingredients in Oreos, but we'll be covering the ones that most are familiar with; however, there may be other ingredients that are harmful to your dog that aren't listed. High fructose corn syrup is common and found in Oreos. Although corn syrup is safe for dogs, it has a lot of sugar, which is not suitable for them. Dogs consuming a lot of sugar daily risk becoming obese and developing diabetes. If your dog has diabetes and is experiencing hypoglycemia, one solution is corn syrup. The other ingredients are listed below.
Sodium
For a healthy dog that weighs 33 pounds and consumes 1,000 calories per day, the daily recommended amount of sodium is 100 mg. That's just about three Oreos! Each Oreo contains 66mg of sodium. A dog's thirst may increase if their diet contains too much sodium. Additionally, it may result in swelling all over the body. As the body tries to eliminate the extra fluid, it stresses the kidneys and circulatory system. Dehydration brought on by a salt deficiency can be fatal. When a dog consumes too much salt, sodium ion poisoning can result in vomiting, diarrhea, and convulsions.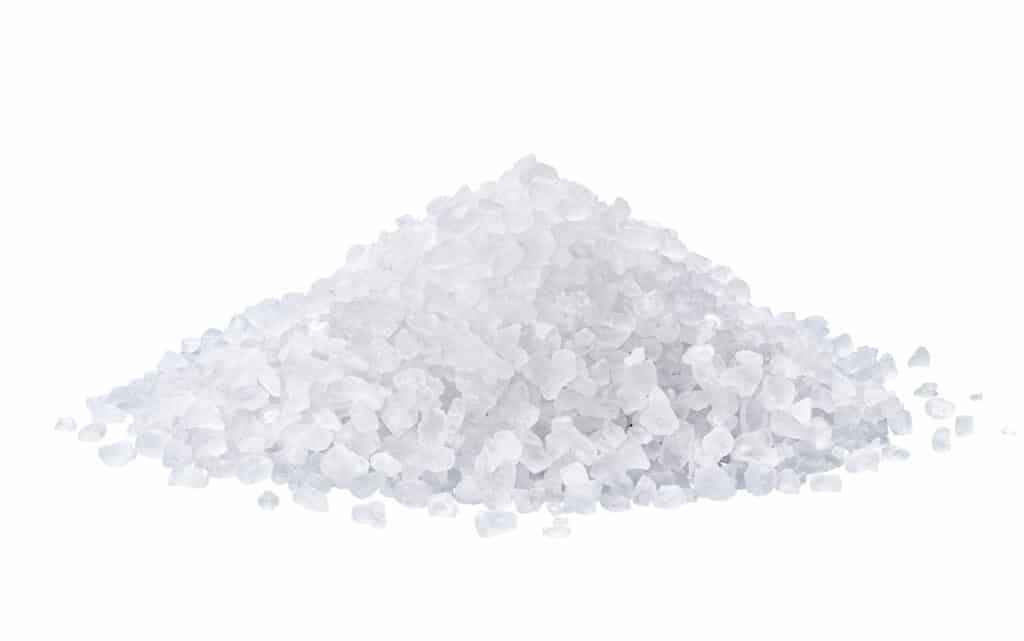 Chocolate 
Theobromine is a substance in chocolate, and caffeine makes it poisonous. The primary poison in chocolate, theobromine, is highly similar to caffeine. Both substances have medical uses as a smooth muscle relaxant, blood vessel dilator, diuretic, and heart stimulant. Theobromine and caffeine are not metabolized by dogs as well as they are by humans. Dogs are, therefore, more susceptible to the impacts of toxins.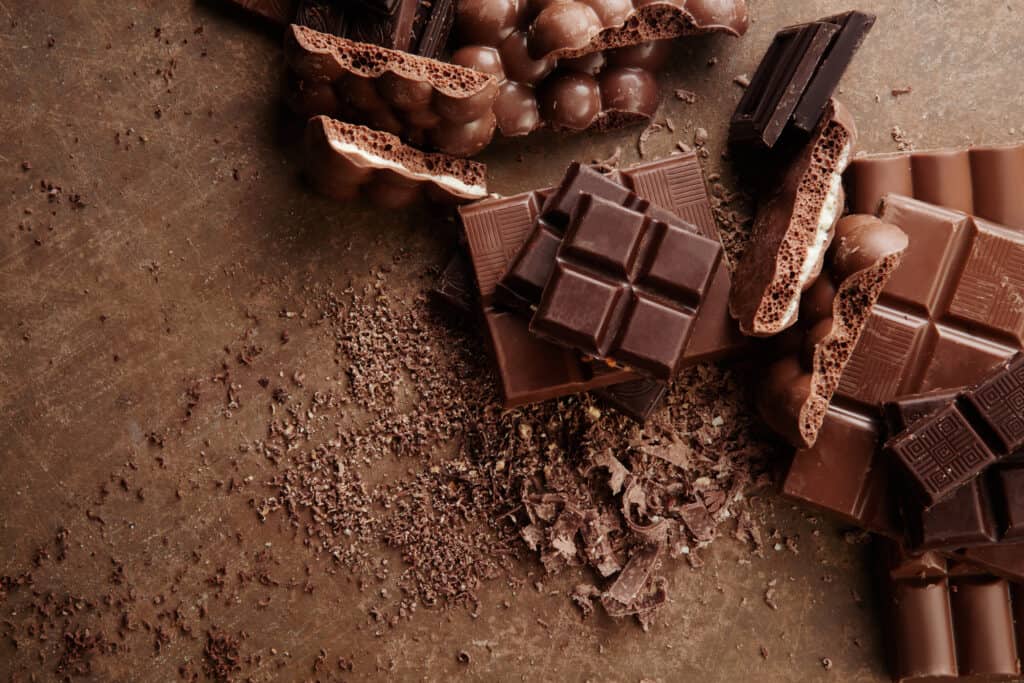 When to worry
The severity of the symptoms depends heavily on the kind and quantity of chocolate consumed. Many dogs' most frequent clinical signs include excessive urination, excessive panting, increased thirst, restlessness, vomiting, and diarrhea. Muscle tremors, convulsions, and heart failure are among the symptoms that might appear in severe cases. 
The prognosis for chocolate poisoning can get worse due to complications, including aspiration pneumonia from vomiting. If in doubt, immediate veterinary care is advised if a poisonous quantity of chocolate is consumed. It's likely that your dog won't experience any effects at all if he consumes just one Oreo. 
Sometimes dogs can snatch a snack out of your hands, or you drop something on the floor. Dogs can get to food faster than you can most of the time. If your pet occasionally consumes an Oreo, it could just upset their stomach. Most of the time, this stomach distress is brief, and your pet is still alert and eating and drinking. If your pet isn't eating, drinking, or otherwise acting sick, seek guidance from your veterinarian as it might be required to treat your pet's symptoms. 
Can My Dog Have Golden Oreos?
Golden Oreos are a famous cookie that is often eaten as a snack. White Oreos or vanilla Oreos are other names for golden Oreos. Dogs should not eat these, regardless of what you call them. They are one of the safest of the Oreo cookies because they contain no chocolate.   
However, dogs should not eat them because they contain sugar and high fructose corn syrup. These ingredients can be harmful to dogs, causing them to experience gastrointestinal problems and potentially leading to obesity. 
For diabetic dogs, this can spike their blood sugar which can have adverse effects that require immediate medical attention. This is why it's best to keep Golden Oreos out of your furry friend's reach. If you want to give them a cookie, try a do-it-yourself recipe made just for your pup. 
How to Keep Your Dog Safe
Dogs are known for their adorable begging faces and bottomless stomachs. This can make it hard to resist giving them a little taste of whatever tasty treats you might be enjoying. However, many sweet treats contain ingredients that can be harmful to dogs, so it's essential to use caution when letting them indulge. 
The best way to keep sweet treats away from dogs is to use containers with tight-fitting lids and to store them on high shelves where dogs can't reach them. This will help prevent them from getting into tempting cookies or cake packages and overeating sugar. 
If you want to share a special treat with your furry friend, be sure to choose something specifically made for dogs and doesn't contain harmful ingredients. With some planning, you can enjoy your sweet treats without worry and let your dog indulge in a safe and delicious treat.
Conclusion
It is doubtful that your dog would die if they ate only one Oreo. Oreos have large amounts of sugar, fat, and chocolate, so if your pet eats one, they could become ill. If you are ever concerned with the amount of Oreos your dog eats, you should call for professional help. 
There are several ways to prevent your dogs from eating Oreos. Ensure you keep them put away. If you ever want to give your dog a treat, then there are great options. Depending on your pup's needs, you can choose some, like fish oil or calming treats. 
It's always good to offer healthy options and keep the bad ones away from them. It is commendable that you researched food facts about your doggie; more owners should be like you! Share this article with a dog owner who has a sweet tooth for Oreos!
Up Next:
.
Ready to discover the top 10 cutest dog breeds in the entire world?
How about the fastest dogs, the largest dogs and those that are -- quite frankly -- just the kindest dogs on the planet? Each day, AZ Animals sends out lists just like this to our thousands of email subscribers. And the best part? It's FREE. Join today by entering your email below.
---
The Featured Image
---
FAQs (Frequently Asked Questions) 
What is it about Oreos that make them bad for dogs?
Oreos have sugar, salt and chocolate in them, which are all bad for dogs.
What happens if my dog accidently eats one?
If your pet occasionally consumes an Oreo, it could just upset their stomach. Most of the time, this stomach distress is brief, and your pet is still alert and eating and drinking. If your pet isn't eating, drinking, or otherwise acting sick, seek guidance from your veterinarian as it might be required to treat your pet's symptoms.
Sources

Charity Paws, Available here: https://charitypaws.com/can-dogs-eat-oreos/
Pet Consortium / Shannon, Available here: https://www.petconsortium.com/can-dogs-eat-oreos/
Pet Educate / Jeremy, Available here: https://peteducate.com/my-dog-ate-an-oreo/
Pet DT / Kerry, Available here: https://www.petdt.com/can-dogs-eat-oreos/