Deer mice and house mice can appear very similar at first glance. However, there are many key differences separating these two rodents from one another. For example, house mice are from the Muridae family, while deer mice are from the Cricetidae family, a very different classification of rodents. 
But what other differences might these two rodents share, and how can you learn to tell the differences between them? In this article, we will compare deer mice vs house mice, including how they appear differently as well as how they behave differently. Whether you have a mouse infestation or just want to learn about two different mice species, you're in the right place! Let's get started and learn more now.
Comparing a Deer Mouse vs House Mouse
| Deer Mouse | House Mouse |
| --- | --- |
| Size 5-7 inches | 3-5 inches |
| Appearance Brown or grey; white belly | All brown; large ears |
| Lifespan 2-4 years in the wild | 1-2 years in the wild |
| Tail Hairless, two colors, shorter | Hairy, longer, one uniform color |
| Habitat Fields, meadows, wild areas | Urban areas and parks |
| Behavior Climbers and hoarders | Jumpers and more opportunistic eaters |
The Main Differences Between Deer Mouse vs House Mouse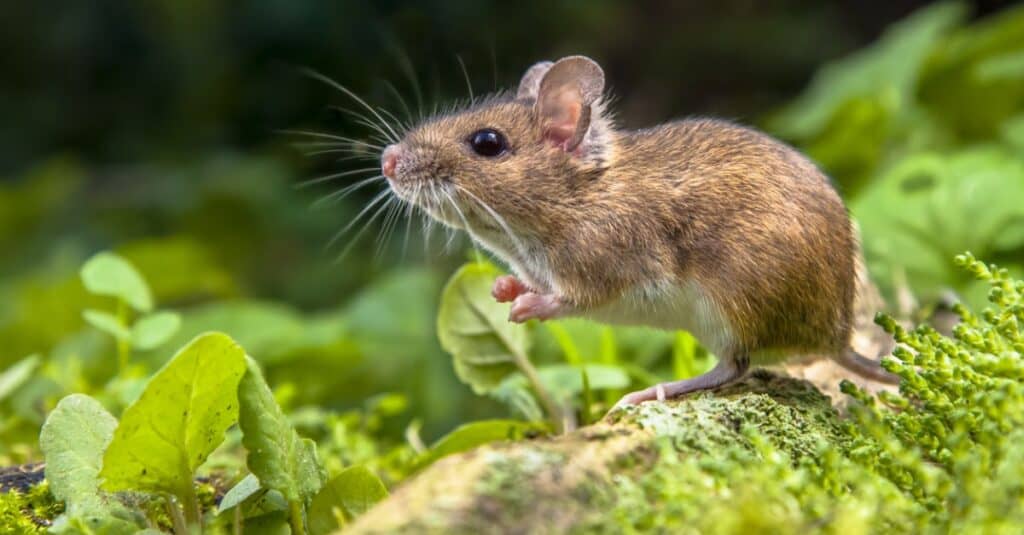 There are key differences between a deer mouse vs house mouse. Deer mice have a brown or gray coat with a lighter underbelly, while house mice are always just one single solid color throughout their bodies. A house mouse also has larger ears and a longer tail when compared to a deer mouse, and deer mouse tails don't have hair. Both deer mice and house mice exhibit different behaviors from one another as well.
But this is just the beginning of our discussion regarding their key differences. Let's dive in and learn more about these rodents and how they differ from one another in more detail.
Deer Mouse vs House Mouse: Appearance
One key difference between a deer mouse vs house mouse can be found in their overall appearance. Deer mice consist of two separate colors on their coat, usually a dark brown or gray upper coat with a white underbelly. However, house mice are one solid color overall. This is only one of their primary physical differences.
Deer mice have significantly smaller ears than house mice do, while house mice have the trademark large mouse ears. While it can be difficult to tell this difference unless you are comparing the two creatures side by side, a deer mouse's ears will be much closer to their head, given their overall size.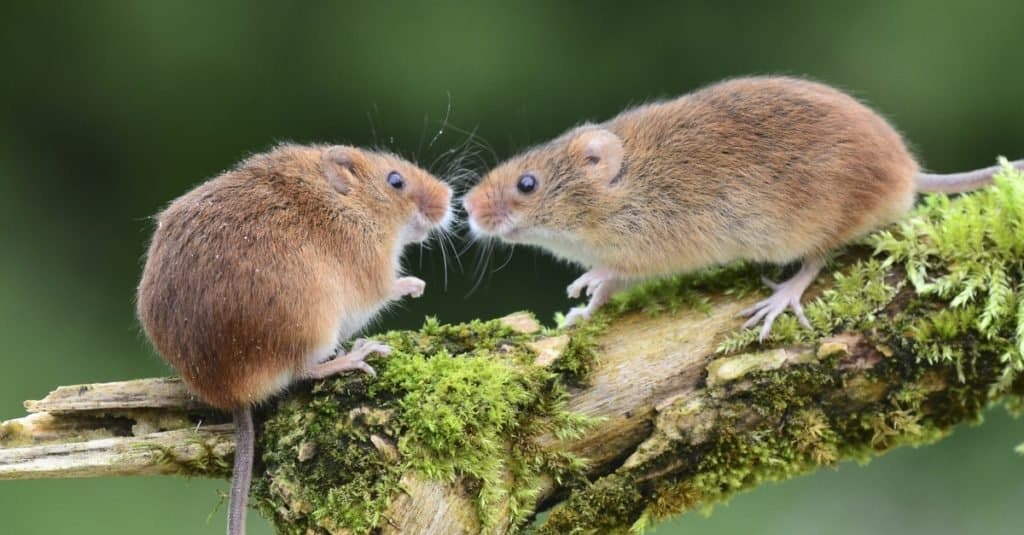 Deer Mouse vs House Mouse: Tail
Another crucial difference between deer mice and house mice is found in their tails. Not only do house mice have much longer tails than deer mice do, but their tails are also covered in fine hairs. Deer mice do not have hair on their tails, but their tails differ from house mice in another key way: their tails can be two toned like their bodies, with the upper half of their tail in a darker color than the lower half.
A house mouse tail is always as long as the mouse's body, if not longer; a deer mouse tail will be significantly shorter than this. While you may not be able to tell how hairy a mouse's tail is at first, you should be able to tell the difference in time. A deer mouse tail will look significantly fleshier than a house mouse tail will.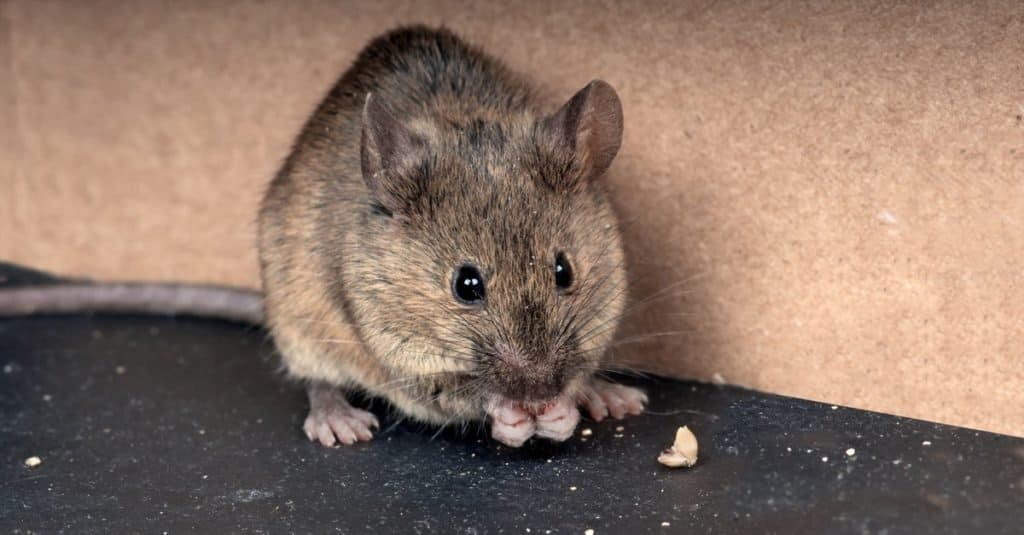 Deer Mouse vs House Mouse: Size
The size difference between a deer mouse vs house mouse is another key feature to pay attention to. A deer mouse is always larger than a house mouse, given its muskrat and larger rodent family genetics. A house mouse grows to an average of 3-5 inches, while a deer mouse can reach over 7 inches in length.
For identification purposes, remember that a mouse's length does not consist of its tail. A deer mouse body will also likely appear stockier and thicker than a house mouse. While a deer mouse will appear larger overall, a house mouse may appear leaner and thinner.
Deer Mouse vs House Mouse: Habitat
Deer mice are found in less populated areas, such as meadows, woodlands, and forested areas. On the other hand, house mice are true to their name, preferring more urban areas such as backyards, parks, and even indoor areas. This is likely due to a house mouse's opportunistic feeding nature, while deer mice are more likely to forage for food in the wild.
If you live in an urban or suburban area, you are likely dealing with house mice rather than deer mice. This is because deer mice prefer the relative safety and wild environments offered by woodlands and fields. However, it isn't unheard of for deer mice to make their way inside of your home, especially during fall or winter months.
Deer Mouse vs House Mouse: Behavior
A final key difference between a deer mouse vs house mouse can be found in their overall behavior. House mice are opportunistic eaters, consuming any food that they come across. On the other hand, deer mice prefer to hoard their food near their nest or another safe location. This is a significant behavioral difference between these species, though it may not be evident at first.
Another difference between these two rodents is found in their overall mobility. House mice are efficient and capable jumpers, while deer mice are better climbers. This is another difference that may not be obvious, but you may observe this behavior after a while.
---