Sharks are a vital part of the Earth's ecosystem. Approximately 500 species of shark have been swimming around in the oceans for about 420 million years. It may seem scary, but these species are typically scattered everywhere. According to statistics, the chances of being attacked by a shark is 1 in 3,748,067. Approximately 80 unprovoked attacks are reported worldwide every year. 
Try paying attention to this article if you plan on staying away from the most shark-infested waters in the world. Below are some places where you are most likely to encounter a shark.
1. New Smyrna Beach, Florida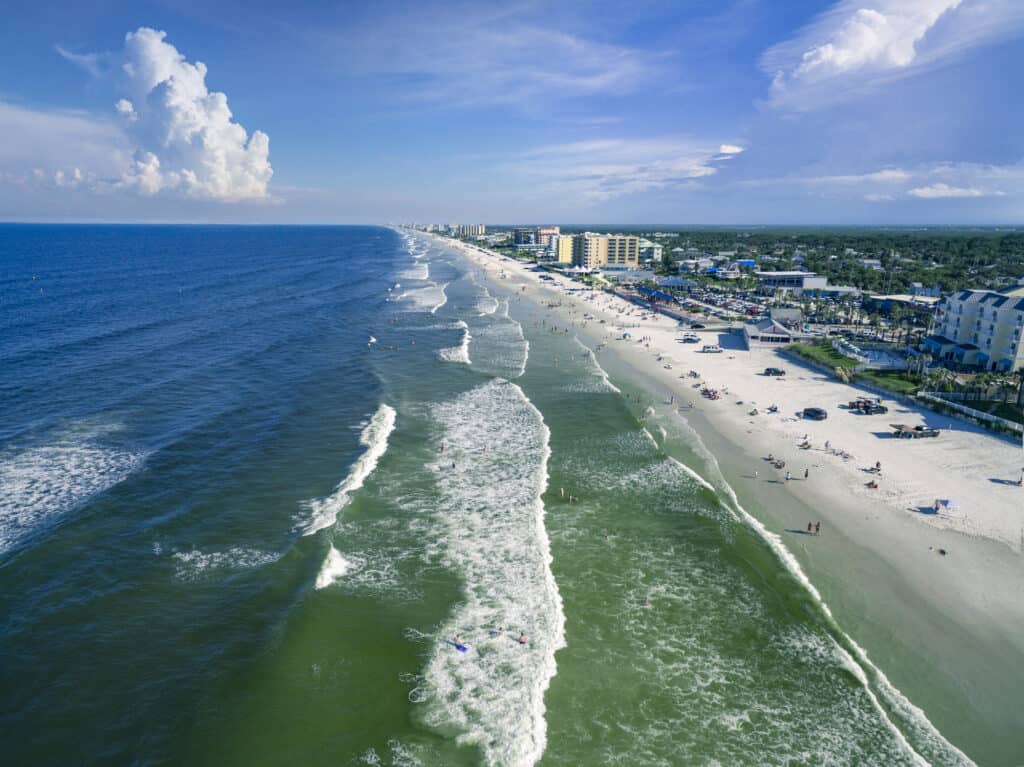 Florida, known as the Sunshine State, is "the shark attack capital of the world." The state accounts for more than half of the total shark attacks in the United States annually. Tons of sharks live in Florida's waters and swim very close to the shore.
Based on the International Shark Attack File (ISAF), there have been more than 300 unprovoked shark attacks in Volusia County, where New Smyrna Beach is located. It's thought that these attacks usually happen due to the murkiness of water caused by heavy rain runoff.
A floating surfer looks like prey from below the water surface due to murky water. While these sharks may not be aggressive, they are still known to attack humans accidentally. One should be careful around this beach since most attacks usually happen near the coast.
2. Gansbaai, South Africa
South Africa has recorded approximately 394 unprovoked shark attacks, including 94 fatalities, since the 1940s. Gansbaai boasts the most significant concentration of great white sharks in such a small area. The place has even created shark tours for tourists. Visitors are let down into the ocean in a cage to get up close to the sharks.
Most great white sharks are not dangerous to humans but can produce a bite force of up to 4,000 psi. Bigger sharks produce much more force than smaller ones.
3. Bondi Beach, Australia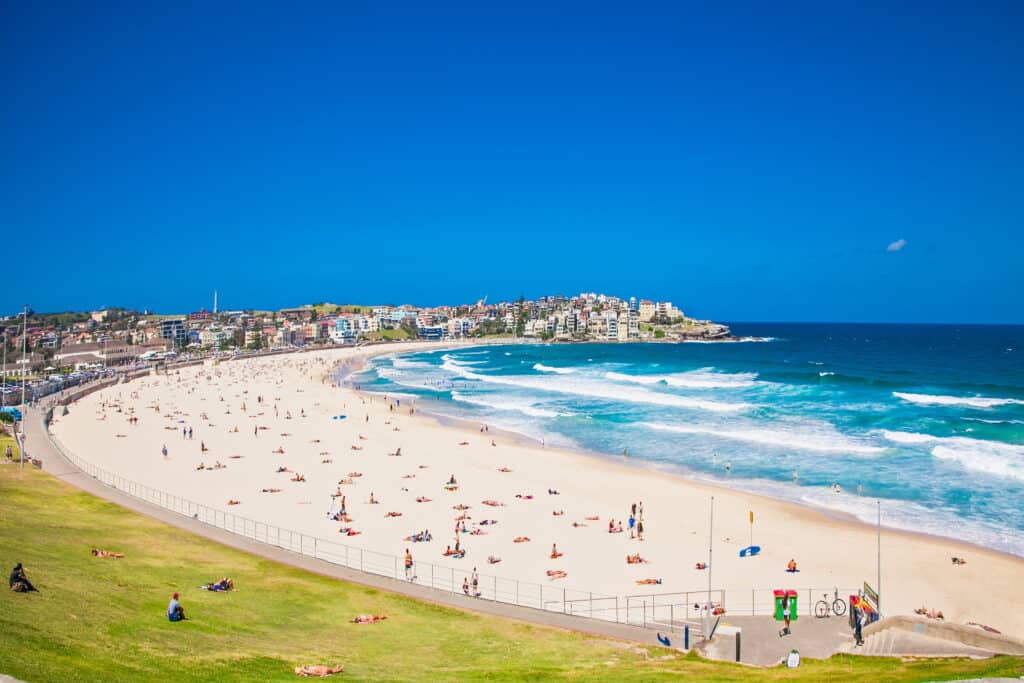 Bondi Beach is among the most popular surfing destinations in Australia. It's one of the city's iconic beaches, recently shut by authorities after Sydney reported its first fatal attack since 1963. A bull shark killed a young lady just north of Bondi in 2006. In 2015, a group of swimmers in Bondi were photobombed by a giant shark while they were busy taking underwater pictures. 
A 16-year-old bodyboarder was mauled and killed by a bull shark on the same beach in 2008. Several surfers have had close run-ins with predatory sharks in the same waters, but at least they lived to tell the tale. The beach has placed protective nets to help keep sharks away from the shores.
4. Kosi Bay, KwaZulu-Natal, South Africa
KwaZulu-Natal is another shark-infested location in South Africa. The bay is home to bull sharks and Zambezi sharks, which are known to swim into estuaries and freshwater lakes in search of food. Besides being the most aggressive sharks, Zambezi sharks can also swim deep inland through rivers and lakes.
Shark nets have been placed off the beaches of Kwa-Zulu-Natal to reduce the risk of shark attacks. The traps were set in fixed localities, about 400 m from the shore, and laid in two parallel rows.
5. Lake Nicaragua, Nicaragua
Lake Nicaragua, also known as Granada or Cocibolca, is one of the largest freshwater lakes in Central America. It's also the only freshwater lake containing aquatic animal life, including sharks. For many years, scientists could not understand how the ferocious sharks ended up in this freshwater lake. However, it's thought that the sharks may have jumped upstream of the San Juan River much like salmon.
Sharks have attacked a few people at Lake Nicaragua. So far, only three shark attacks have been recorded, but still, everyone is advised to be careful since the lake is heavily infested with bull sharks.
6. Recife, Brazil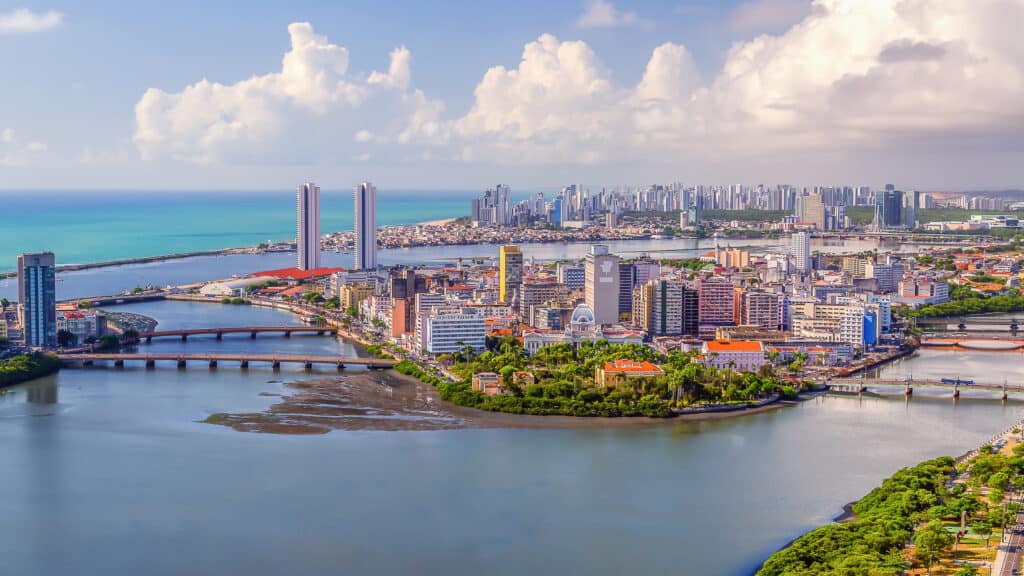 Dubbed "Venice of South America" for the abundance of picturesque waterways throughout the city, Recife is one of the most toured places on the Atlantic coast of Brazil. The coastal waters off Recife are home to numerous aggressive sharks. 
More than 50 shark attacks, 16 of which were fatal, have been recorded along a 12-mile stretch of coast near Recife since 1992. The high number of shark attacks has made Recife one of the most dangerous places in the world to swim.
7. Bolinas, California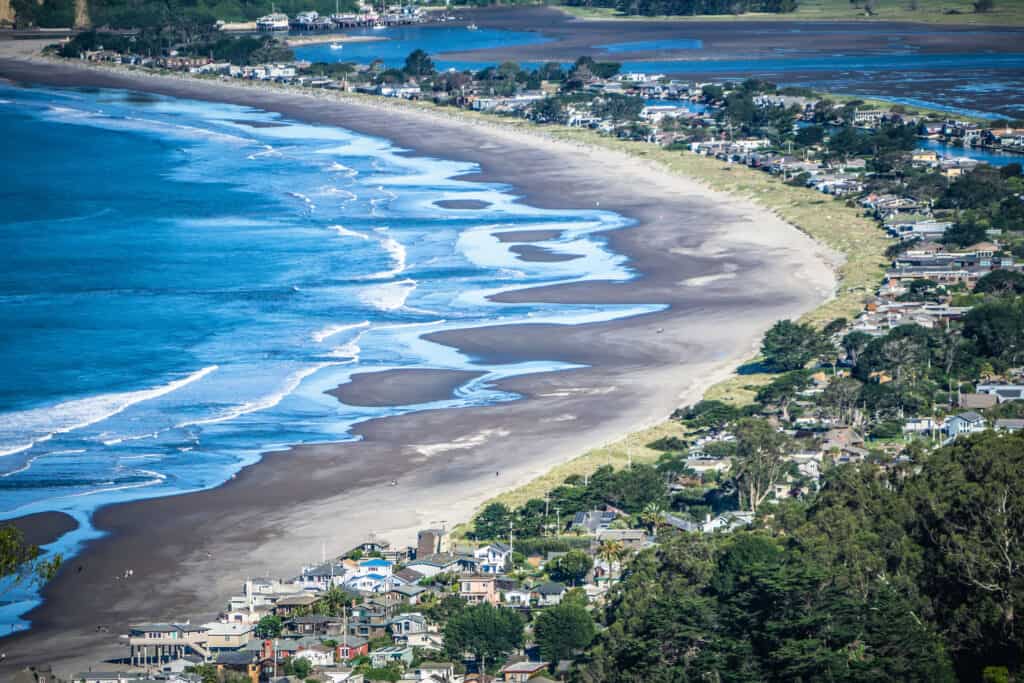 Bolinas is located in Marin County in northern California. It is a small, overrated beach with the best surf spots in the Bay Area and is home to numerous great white sharks that are known to swim about in the waters in large numbers. 
These sharks have attacked several surfers. In 2002, a 24-year-old surfer was bitten by a 12-14 foot Great White Shark who plunged from the water and clenched the man. Although the man survived the attack, he got 100 stitches to close the wound.
8. Reunion Island, Indian Ocean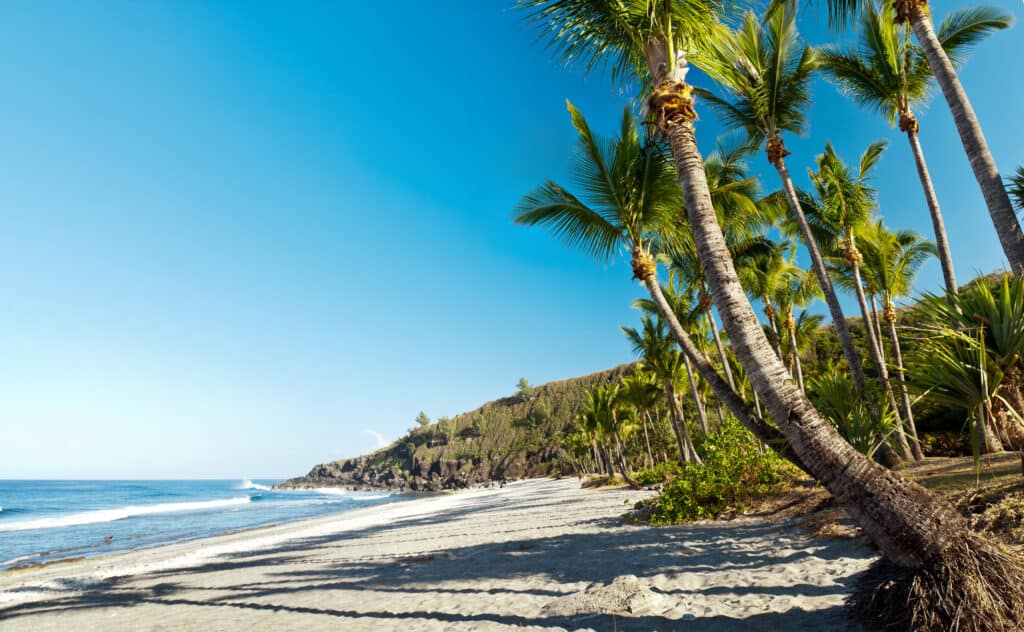 Reunion Island is located in an isolated place about 130 miles from the coast of Madagascar in the Indian Ocean. The site is well-known for its spectacular waterfalls, great surf spots, beautiful beaches, awe-inspiring landscapes, and numerous sharks. There have been about 24 shark attacks off the shores of Reunion Island since 1980; 13 of the attacks were fatal.
Tiger sharks and bull sharks live in the waters near Reunion Island. They are among the most dangerous sharks, best known for attacking humans unprovoked.
9. Umhlanga Rocks, South Africa
Umhlanga is located along the shores of the Indian Ocean, not far from Kosi Bay. It's one of the most visited seaside resorts with the most beautiful coastlines in the world. With many sharks and people in the water, Umhlanga has had some of the highest shark attack concentrations in South Africa.
A string of fishing nets was installed in 1957 to protect swimmers from attacks by the most aggressive giant white and bull sharks. The idea of constructing the fishing nets came after sharks killed five swimmers in 100 days.
10. Solana Beach, California
Solana Beach is situated in San Diego County, California. It's famous for its surfing, natural tide pools, beautiful beaches, and hiking opportunities. However, it's infested with great white sharks. Their population is unpredictable because they keep relocating to and from Will Rogers Beach and Santa Monica Bay.
There have been fatal shark attacks reported in Solana Beach. In 2008, a swimmer was fatally attacked by a 15-16-foot Great White Shark. A shark warning sign has been hung on the outlook overlooking some sites in Solana Beach to inform people of the potential shark attacks.
Summary of the 10 Most Shark-Infested Waters in the World
| Rank | Location | Country |
| --- | --- | --- |
| 1 | New Smyrna Beach, Florida | The United States |
| 2 | Gansbaai | South Africa |
| 3 | Bondi Beach | Australia |
| 4 | Kosi Bay, KwaZulu-Natal | South Africa |
| 5 | Lake Nicaragua, Nicaragua | South America |
| 6 | Recife, Brazil | South America |
| 7 | Bolinas, California | The United States |
| 8 | Reunion Island | Indian Ocean |
| 9 | Umhlanga Rocks, Indian Ocean | South Africa |
| 10 | Solana Beach, California | The United States |
Table Showing the 10 Most Shark-Infested Waters in the World
---