California is home to some of the best zoos in the world, each with its unique appeal and conservation efforts. From the iconic San Diego Zoo to the lesser-known but equally impressive Oakland Zoo, these zoos offer something for every animal lover! With opportunities for you to discover more about different animal species, their habitats, and their behaviors, you are sure to enjoy yourself while learning new things when exploring these zoos. These Californian zoos are quite popular, so it may be a good idea to visit when there are fewer crowds. Generally, it is best to avoid weekends and public holidays to enjoy your time with the animals without worrying about the crowds.
1. San Diego Zoo
San Diego Zoo may be one of the most prominent zoos in the country. It is located in Balboa Park, San Diego. There are 100 acres to explore, housing 12,000 animals! With over 650 species and subspecies to observe, you are sure to love every minute of your visit. The zoo is famous for having some of the rarest and most endangered animals in the world. Not surprisingly, San Diego Zoo is known as the most visited and popular zoo in the United States.
The zoo contains many animals, including amphibians, arthropods, birds, fish, mammals, and reptiles. From rhinoceros to a dung beetle, this zoo will surely have animals you have never seen before! The rarer animals found here include giant pandas, clouded leopards, polar bears, and more.
There are many exhibits at San Diego Zoo. One exhibit is the Gorilla Forest – you can see these beautiful animals up close and observe their behavior through a glass enclosure. Another exhibit is the Elephant Odyssey where both African and Asian elephants roam in a 2.5-acre habitat. With many more exhibits and attractions to explore, San Diego Zoo makes enjoying the zoo too easy!
The conservation efforts at San Diego Zoo are great. The zoo is run by San Diego Zoo Wildlife Alliance, a non-profit organization. The alliance is committed to saving species globally through animal care and conservation science. By integrating wildlife health and care, science, and education, they are able to develop sustainable conservation solutions.
Best Time To Visit
Because San Diego Zoo is an extremely popular destination, you should prepare yourself for large crowds and wait times. If you want to go when there are fewer crowds, visiting on the weekdays is a good idea as the weekends are generally busier. Similarly, visiting during the colder months may be beneficial as the summer months tend to bring more crowds. Make sure you arrive when the zoo opens so you can skip the queues and see more animals, as many are most active in the morning.
2. Los Angeles Zoo
Located in Griffith Park, the Los Angeles Zoo is home to over 1,400 animals across more than 270 species. The zoo is an impressive size, with over 133 acres of land! Many of the animals housed here are endangered, including the California condor, the Asian elephant, and the Bornean orangutan.
The zoo features a range of exhibits, including Red Ape Rainforest, The Lair, and Elephants of Asia. The Lair features reptiles, frogs, and snakes – perfect for those reptile and amphibian lovers. As well as the usual animals at the zoo, Los Angeles Zoo has botanic gardens that have a range of over 800 different plants from every corner of the world. Many of the trees in the animal's habitats are true to their natural environment and geology. The trees and plants provide both food and shelter for the animals, mimicking their wildlife habitat.
In addition to the animal exhibits, The Los Angeles Zoo also features several other attractions and facilities for visitors. These attractions include a playground for the children to burn off some excess energy, a train ride that loops the zoo and provides a great view of the enclosures, and a zoo farm with all of the basic farm animals you know and love. There are also several food courts and cafes throughout the zoo to keep you fueled up for all of your explorations during your trip here.
The Los Angeles Zoo is regarded as a best-in-class animal institution with very high standards for the welfare of its animals. They also have a strong conservation strategy to create a better future for wildlife and humans in our shared world.
Best Time To Visit
Holidays and weekends are naturally the busiest time to visit, so it is ideal to avoid these days. It's a good idea to visit as early as possible when the crowds are not yet at their largest and the animals are the most active. The Los Angeles Zoo hosts several special events throughout the year, such as Zoo Lights during the holiday season, which can make it a fun time to visit if you don't mind the crowds.
3. Oakland Zoo
Oakland Zoo is located in the Grass Valley neighborhood of Oakland, California. Spanning 100 acres, the zoo is home to over 850 native and exotic animals. The animals housed here include mammals, amphibians, reptiles, birds, and arthropods. As a leader in animal welfare, rescue, and conservation, Oakland Zoo is not one to miss.
Some of the larger animals at Oakland Zoo include the African lion, American black bear, grizzly bear, and more. Some of the smaller animals housed here include the poison dart frog, red-rumped agouti, black beauty walking stick, and more.
Oakland Zoo has many exhibits to keep you entertained during your visit. The African Savanna includes a 4-acre area enclosure for the majestic elephants at Oakland Zoo. It also includes a large home for the zebras, a tree-filled enclosure for the lions, and two aviaries filled with amazing birds and mammals. A Children's Zoo is also available, which includes a petting yard, live animal encounters, and a wildlife theater – perfect for your little ones!
Oakland Zoo is committed to animal care, and this is evident in the work they do. Providing large, naturalistic, species-considerate habitats for the many animals housed at the zoo is one of the many examples of their commitment to animal care. The zoo also partners with many wildlife conservation partners and provides funds to support conservation programs and to save wildlife.
Best Time To Visit
The Oakland Zoo is open daily, but the operating hours change by season. It's always a good idea to check the zoo's website for the most up-to-date information on hours and events before planning your visit. You must purchase a ticket before entry, so it may be a good idea to be prepared and purchase your tickets before the day of the trip. The best season to visit Oakland is during the fall, between September and November, as the crowds are fewer, and the weather is perfect for a day out!
4. San Francisco Zoo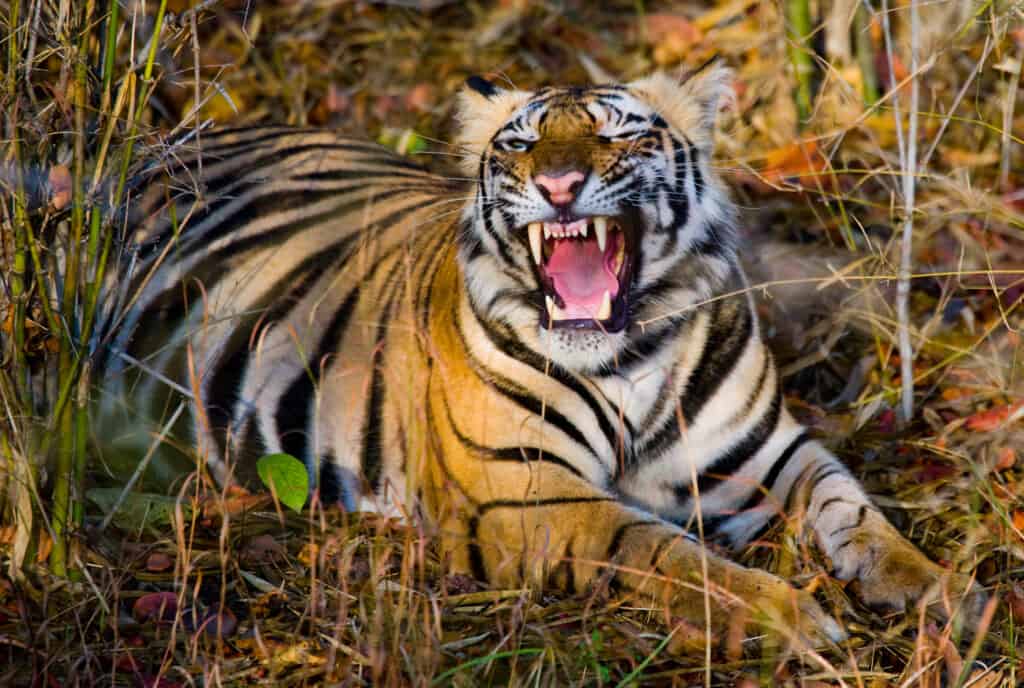 San Francisco Zoo is one of the largest zoos in the United States. With 100 acres to explore and 2,000 exotic animals to see, it is no wonder this is a popular destination. The more than 250 different species housed here will keep you entertained for hours. In addition, San Francisco Zoo offers affordable admission, which means you can have a great experience at a reasonable price.
The zoo is home to many different animals, including amphibians, birds, invertebrates, mammals, and reptiles. Some of the animals featured include the wolverine, giant anteater, Amazon tree boa, Komodo dragon, white-eyed assassin bug, bald eagle, and the Panamanian golden frog.
The San Francisco Zoo features many exhibits, including a Children's Zoo, Koala Crossing, Aviary, and more. The Fisher Family Children's Zoo is a popular exhibit which is a 6-acre park where you can experience up-close and personal animal encounters. This children's zoo is special as it combines entertainment and education for the young ones.
The San Francisco Zoo is very active in its conservation efforts. Obtaining optimal animal welfare is a large part of conservation at the zoo. The zoo is also active in conserving native species by caring for San Francisco's lakes. With the many other conservation efforts of the San Francisco Zoo, you can be assured that your visit to the zoo helps wildlife.
Best Time To Visit
San Francisco Zoo is open every day, all year round! The best time to visit San Francisco Zoo is early on weekdays – ideally when the doors open at 10 am. You will likely beat the crowds and enjoy the animals more as they are more active earlier in the day. Weekends and holidays should be avoided if possible, as the crowds will be much larger.
5. The Living Desert Zoo And Gardens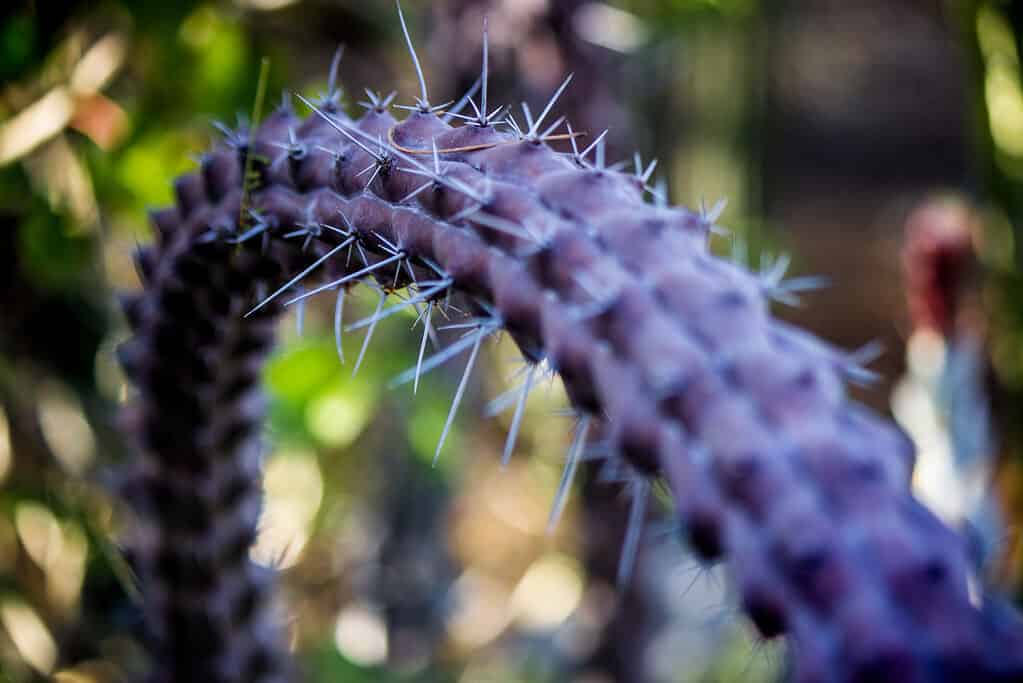 The Living Desert Zoo and Gardens is in the town of Palm Desert in California. Its 1,200 acres in the Colorado Desert feature a zoo, botanical garden, and natural history museum. The zoo itself has more than 430 desert animals of 150 species, including many endangered species.
This zoo is unique as it contains desert species exclusively. Some of the animals housed here include the addax, African wild dog, blue-tongued skink, desert tortoise, dromedary camel, fennec fox, and more. Endangered species, such as Grevy's zebra, Mexican gray wolf, and Peninsular bighorn sheep, are also housed here.
The zoo offers tours and experiences to get you up close and personal with desert wildlife. One of the tours offered is a private safari tour where you can experience the zoo with a personal guide and a private shuttle. This will ensure you get a lot of information about the animals you observe. A rhino encounter is also offered, where you can meet one of the black rhinos up close! While you're here, you must make sure to visit the botanical garden and the museum as well!
The Living Desert plays a large part in conservation. They dedicate their time to research and conservation to advance in the fields of animal husbandry, behavior, and more. They place a large emphasis on habitat preservation and restoration as well by fostering a culture of sustainability in everyday practices throughout the zoo.
Best Time To Visit
As desert animals are most active early morning or early evening, it may pay off to visit The Living Desert during those times to get the most out of your zoo trip. The best season to visit is likely during the fall as the temperatures are cooler, so the animals will be out in large numbers.
Summary Of The 5 Best Zoos In California
| Rank | Zoo | Location |
| --- | --- | --- |
| 1 | San Diego Zoo | San Diego, CA |
| 2 | Los Angeles Zoo | Los Angeles, CA |
| 3 | Oakland Zoo | Oakland, CA |
| 4 | San Fransisco Zoo | Santa Rosa, CA |
| 5 | The Living Desert Zoo And Gardens | Palm Desert, CA |
The photo featured at the top of this post is © Lara Zanarini/Shutterstock.com
---