Wisconsin is famous for cheese, beer, and football. The state's lush landscape varies from dense woodlands to picturesque rivers and wetlands. More than 700 animal species call Wisconsin home, and the state features excellent birdwatching and fishing opportunities. If you want to get up close and personal with wildlife, you'll want to check out one of the Badger State's best zoos. Keep reading to learn about the 5 best zoos in Wisconsin (and the best time to visit each).
Wisconsin Deer Park in Wisconsin Dells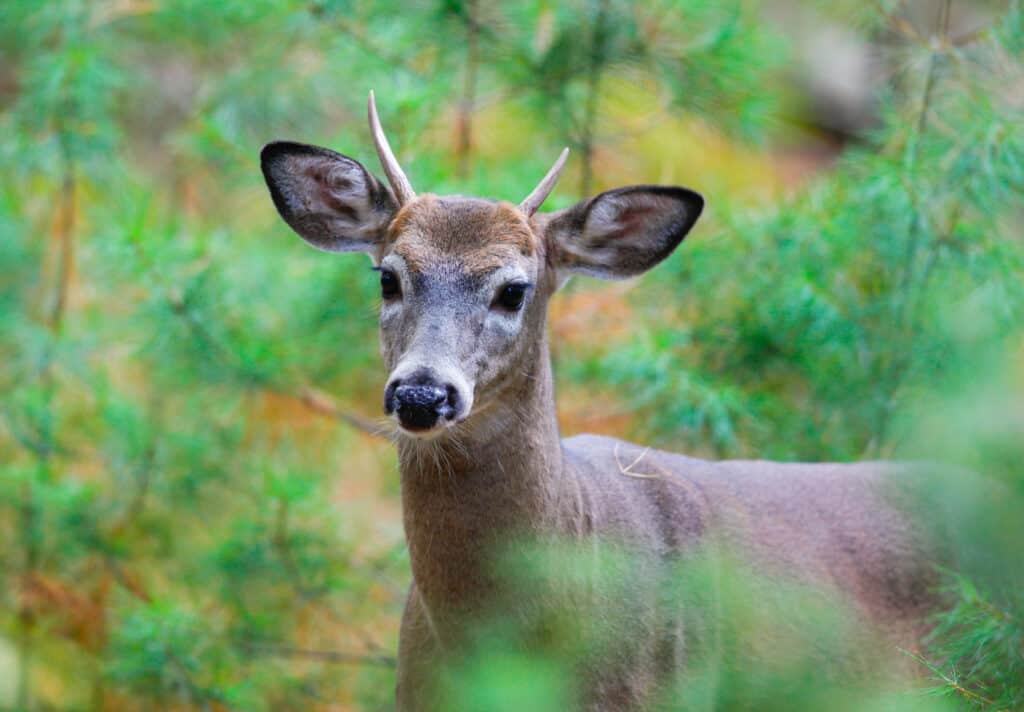 The Wisconsin Deer Park is in Wisconsin Dells, the "Waterpark Capital of the World." For over 50 years, the Wisconsin Deer Park has offered visitors a unique wildlife viewing experience. This family-owned and operated park encompasses 40 acres and allows visitors to interact with numerous animal species.
The Wisconsin Deer Park functions as a zoological supply service for live deer. You can find animals born and raised at the park in zoos and nature centers all over the world. That said, the park also functions as an educational center and animal exhibit.
Visitors come to the park to feed and interact with various deer species. Species at the park include white-tail deer, Japanese sika deer, American elk, European fallow deer, llamas, and so much more. You can even purchase specialized deer-safe food at the park to feed the animals during your trip. Best of all, kids 2 and under get in for free!
Best Time to Visit
The Wisconsin Deer Park typically opens around mid-April and closes for the season in late October. From Mid-April through Memorial Day, you can visit the park daily from 10am to 4pm. The park extends its hours from 9am to 7pm from Memorial Day through Labor Day and then reduces its hours back to 10am to 4pm from Labor Day through late October.
If you want to feed the animals, you're going to get the best results if you arrive early in the morning when the animals are most hungry. By late afternoon, the animals may not want to feed. The park offers a different viewing experience depending on the season. From May to June, you can witness new fawns being born at the park nearly every day. Alternatively, visit from late July through August to get a glimpse at the antlers grown by the bucks.
Henry Vilas Zoo in Madison
Opened in 1911, Henry Vilas Zoo ranks as one of the few admission-free zoos in the United States. Named after the son of William and Anna Vilas, the land for the park was donated to Dane County for the purposes of a public park on the stipulation that entry would always be free. This 28-acre public zoo receives over 750,000 visitors annually.
The Henry Vilas Zoo houses more than 650 animals representing over 115 species. Of these species, 20 are classified as either vulnerable or endangered. Animals that you can see at the zoo include lions, Bactrian camels, orangutans, Indian crested porcupines, and reticulated giraffes.
As part of its commitment to sustainability and conservation, the Henry Vilas Zoo employs green technologies in many of its facilities across the park. These include LED lights, geothermal heat, automatic water-saving faucets, and replacing grass with original woodland cover. It partners with numerous conservation organizations, including Polar Bears International, Tiger Conservation Campaign, Red Panda Network, and the Giraffe Conservation Foundation. Henry Vilas Zoo also offers numerous education programs, including a zoo camp, after-hours programs, early childhood courses, teacher resources, and virtual zoo visits.
Best Time to Visit
You can visit the Henry Vilas Zoo year-round. Aside from a few select holidays, the zoo's hours of operation run from 9:30am to 5pm daily. That said, some animal buildings don't open until 10am and close at 4pm. On select holidays, the zoo closes early, at 12pm. The zoo hosts a variety of special events throughout the year, including a zoo run, an evening safari, and a holiday light festival.
Keepers at Henry Vilas Zoo give animals the choice of whether they would like to be inside or outside. As a result, certain animals may not appear on any day if they choose to stay indoors. While some animals become more active in the morning, others are more active in midday or at night. If you want to know what time to visit a specific animal, ask one of the Henry Vilas Zoo zookeepers.
Milwaukee County Zoo in Milwaukee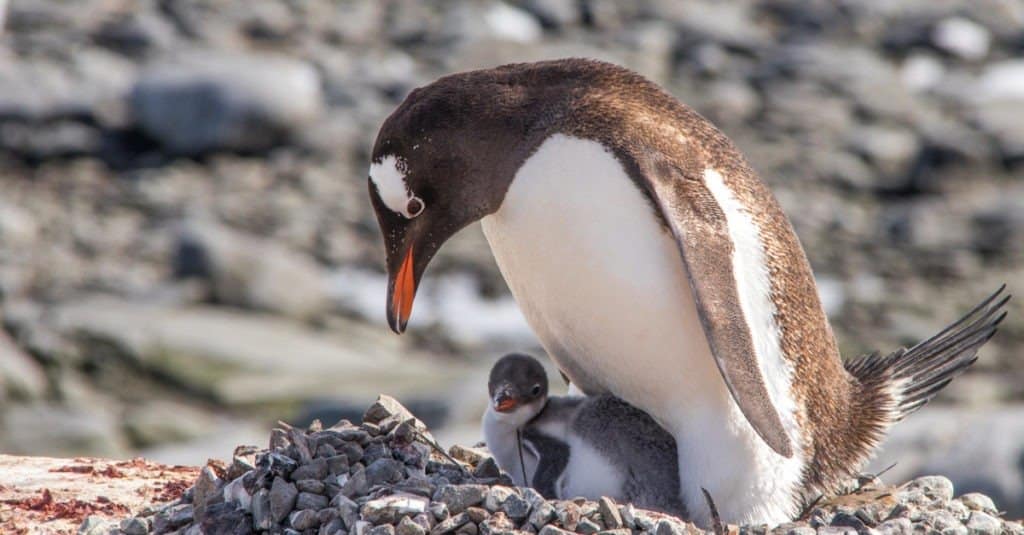 Located in Milwaukee, the Milwaukee County Zoo is the oldest and largest zoo in Wisconsin. Opened in 1892, this 190-acre park houses over 2,100 animals from more than 330 species. It belongs to the Association of Zoos and Aquariums and houses a renowned zoological medicine training hospital.
You can encounter a wide variety of animals at the Milwaukee County Zoo, including two-toed sloths, penguins, kudus, hippos, and tigers. The zoo hosts animal talks daily, where you can learn more about popular animals as well as live animal feeding demonstrations. Other attractions include a seal and sea lion show, professional live theater, a goat petting zoo, and a virtual reality experience that transports you to the forests of Rwanda to meet mountain gorillas in 4D.
The Milwaukee County Zoo has adopted numerous sustainable initiatives that include using energy-efficient lighting, mulching and composting programs, recycling facilities, and growing its own produce for animals on site. It provides collaboration and support to numerous conservation programs as well as field research programs, such as the Jamaica Iguana Recovery Program.
Best Time to Visit
You can visit the Milwaukee County Zoo year-round. From January 2 through May 26, the zoo is open daily from 9:30am to 4:30pm. Starting May 27, the hours change to 9:30am to 5pm. From September 5 through October 31, the hours go back to 9:30am to 4:30pm. Finally, the zoo reduces hours from November 1 through December 31. During that time, the zoo is open from 9:30am to 2:30pm, Monday through Friday, and from 9:30am to 4:30pm on Saturday and Sunday. The zoo closes on Thanksgiving Day, Christmas Day, and New Year's Day.
Animal exhibits can change from day to day, so check ahead if you want to ensure that you'll be able to see a certain animal during your visit. Additionally, certain rides and attractions are only open from Memorial Day through Labor Day. If possible, schedule your visit on one of the free family days throughout the year when you can get in without paying an entry fee. The zoo also offers free admission to specific visitors on certain days, such as Mother's Day (mothers get in free) and Father's Day (fathers get in free). Popular events held at the zoo each year include Zoo Brew, a beer-tasting event held in October, and Zoo Ball, a black-tie gala and fundraiser held by the Zoological Society each year in June.
Wisconsin Big Cat Rescue in Rock Springs
For a different type of zoo tour, head on over to the Wisconsin Big Cat Rescue in Rock Springs. Established in 2005 by Jeff and Jenny Kozlowski, Wisconsin Big Cat Rescue provides a home for big cats that were exploited by the exotic pet trade or relinquished by smaller zoos that could not care for them. In addition to functioning as a rescue and education center, it also offers tours where visitors can see big cats up close.
Currently, Wisconsin Big Cat Rescue houses around 15 tigers, 2 lions, 2 leopards, a liliger, and a lynx. Unlike some exploitative big cat shows, Wisconsin Big Cat Rescue does not make its cats pose for pictures, do tricks, or entertain visitors. As a 501(c)3 non-profit organization, it functions largely on donations and sponsorships. In addition to supporting rescued animals, Wisconsin Big Cat Rescue is actively involved in sponsoring legislation to protect big cats in Wisconsin from exploitation and abuse.
You can book a self-guided tour or specialty tour to visit the cats at Wisconsin Big Cat Rescue. The rescue also features rentable cabins on site that offer excellent views of the cats at the rescue.
Best Time to Visit
During the spring, you can visit the Wisconsin Big Cat Rescue on Saturdays and Sundays from 10am to 5pm. Tours are available Monday through Friday at this time by appointment only. From May 30 through Labor Day, you can visit the rescue every day from 10 am to 5pm. After Labor Day and for the rest of the fall season, the rescue reverts back to its regular spring hours schedule. 
Wisconsin Big Cat Rescue provides a morning feeding tour every day. The tour starts at 8am and takes 1 to 2 hours, which means you must book the tour in advance. During the tour, you can learn about the story of each cat and how they arrived at the rescue. The rescue also offers a Founders Tour from 5pm to 6pm daily. Like the feeding tour, you must book this tour in advance. During the founding tour, you can meet the founders of the rescue and watch as they interact with the cats at the rescue.
NEW Zoo and Adventure Park in Suamico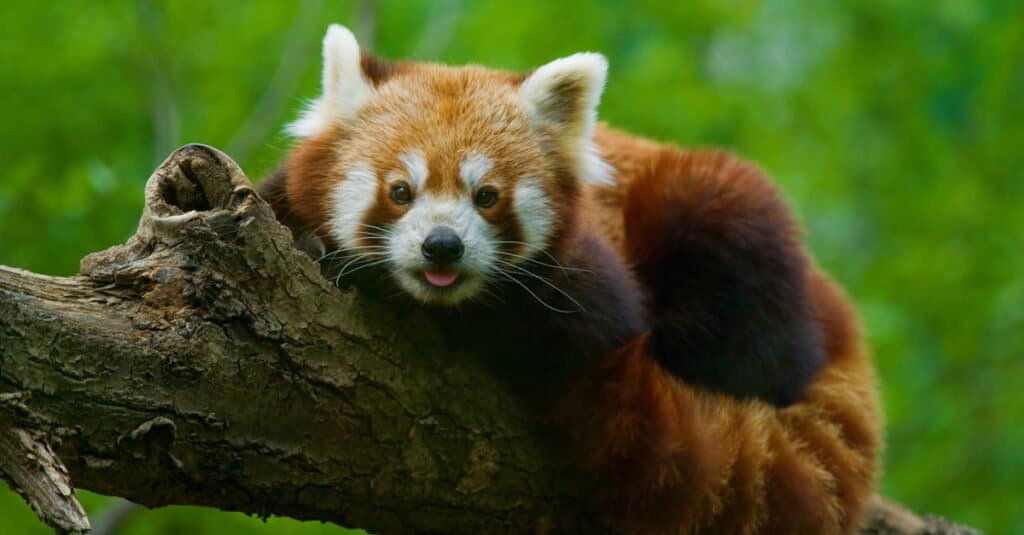 The NEW Zoo and Adventure Park is located in Suamico, approximately 10 miles northwest of Green Bay. This 43-acre zoo features 92 exhibits and more than 215 animals from around the world.
Animals housed at the zoo include red pandas, Japanese macaques, red wolves, black bears, and alligators. Popular exhibits include the penguin exhibit, tortoise den, children's petting zoo, and an education and conservation center that houses various reptiles, spiders, and amphibians. The zoo also offers feeding shows, summer camps, virtual programs, and homeschool workshops for kids.
Located right next to the zoo, you can find the NEW Adventure Park. Opened in 2014, the adventure park features a zipline, an aerial adventure course, and a 40-foot rocking climbing wall.
Best Time to Visit
The NEW Zoo and Adventure Park is open 365 days a year. That said, you can only visit some attractions and exhibits during certain seasons. From April 1 through October 31, you can visit the zoo daily from 9am to 6pm. Starting November 1 until March 31, the zoo's hours change to 9am to 4pm. That said, the zoo closes early on certain dates, such as for the Zoo Boo event in October and the Feast with the Beasts event in August.
You can get half-off admission fees in January and February as well as half-off admission from 4pm to 6pm from June through August. Certain exhibits may not be open during your scheduled visit, so you may want to check ahead of time to make sure what animals you can expect to see.
The photo featured at the top of this post is © Wirestock Creators/Shutterstock.com
---