People enjoy visiting zoos for a variety of reasons, like the opportunity to observe animals in their natural habitats and learn about specific species. Additionally, zoos offer educational experiences for both children and adults alike. Visitors can learn about animal behavior, diet, anatomy, and even conservation efforts. Children tend to appreciate zoos for their recreational activities, such as rides, petting zoos, and interactive exhibits. Finally, many people view visits to a zoo as a form of relaxation or stress relief from everyday life. Let's take a journey to discover some of the best zoos and aquariums that Arizona has to offer!
1. Phoenix Zoo
The Phoenix Zoo is located in Papago Park. It has been a major attraction for locals and tourists since 1962. This zoo is home to more than 3,000 animals from around the world, including mammals, birds, reptiles, and amphibians. The zoo also features multiple educational programs, such as its Animal Encounters exhibit, where guests can learn through interactive experiences. Additionally, the Phoenix Zoo offers many exciting attractions. For example, at Stingray Bay, visitors get to touch stingrays. Additionally, a Ferris wheel ride overlooks the park's lush landscape!
The Phoenix Zoo is great no matter the time of year. However, there are certain times when it may be more enjoyable. The ideal time for visiting is in the spring or fall when temperatures are cooler, and crowds tend to be smaller. Weekdays offer even more peace and quiet, as well as shorter lines. For those looking for an extra special experience, consider attending one of their nighttime events, like Music in Motion, where you can enjoy live music while walking around the illuminated grounds!
| Phoenix Zoo | Information |
| --- | --- |
| Address | 455 North Galvin Parkway, Phoenix, Arizona 85008 |
| Hours | 9 am – 5 pm daily. Members can enter early at 8 am |
| Rates | Adult $39.95. Children 29.95. Discount if purchased online. |
| Phone | 602-286-3800 |
| Some of the Animals on Display | Flamingo, golden eagle, Mexican wolf, cheetah, chevrotain, coyote, Asian elephant, black-tailed prairie dog, burrowing owl, three-toed box turtle, white-faced saki monkey, wrinkled hornbill, spotted-necked otter, Southwestern widow spider, tarantula, ringtail, mandrill, jaguar, cotton-top tamarin, fennec fox, African lion, zebra, baboon, komodo dragon. |
2. Out of Africa Wildlife Park
Out of Africa Wildlife Park is located in Camp Verde, Arizona, and offers an up close and personal experience with animals from around the world. Visitors can take a thrilling safari ride on an open-air bus to get within arm's reach of exotic wildlife like African lions, tigers, zebras, and giraffes. The park also features reptile shows and presentations including large monitor lizards, snakes, and alligators. Guests can hand-feed friendly camels or watch birds soar above in the aviary. There are plenty of opportunities for interactive experiences with animals, including encounters with lemurs and sloths that visitors can feed by hand. Little ones can interact with rabbits, goats, and other farmyard friends at the petting zoo!
The best time to visit this zoo depends on your preference and the weather conditions. If you prefer cooler temperatures, then consider visiting during the fall or winter, when temperatures tend to be cooler in the desert. If you'd rather not deal with large crowds, avoid weekends and holidays.
Out of Africa Wildlife Park
Information
Address
3505 W. SR-260, Camp Verde, AZ 86322
Hours
Mon-Fri: 9:30 am – 5:00 pm
Sat-Sun: 9:30 am – 5:00 pm
Rates
Adults $42.92. Children 27.95. Seniors $40.95
Phone
928-567-2840
Some of the Animals on Display
Sloth, black bear, Southern white rhinoceros, black leopard, spectacled caiman, zebra, gemsbok, Burmese python, marmoset monkey, sable antelope, gray wolf, ring-tailed lemur, grizzly bear, spotted hyena, camel
3. Butterfly Wonderland
Butterfly Wonderland in Scottsdale is an amazing experience for all ages. It features a 3D theater and interactive exhibits where you can learn about the incredible life cycle of butterflies, discover facts about butterfly behavior, explore their habitats around the world, and meet some of the friendly fluttering creatures that make up this beautiful ecosystem.
The on-site aviary houses thousands of live butterflies from North America, Central America, and South America, as well as a few species from Asia. You can see them flying freely in their indoor habitat or take part in one of their daily educational presentations to learn more about these fascinating insects. Visitors can shop at the Butterfly Emporium to purchase souvenirs, such as jewelry incorporating real butterfly wings. Guided tours are also available through the facility, including behind-the-scenes access areas where visitors will be able to get an up-close look at how butterflies are cared for. Since it is an indoor exhibit, any time of year is a great time to visit!
Butterfly Wonderland
Information
Address
9500 E. Via de Ventura Scottsdale, AZ 85256
Hours
9 am – 5 pm 365 days per year
Rates
$29.95 per visit – $65.95 yearly
Phone
480-800-3000
Schedule
Every Day Koi Feedings – 9:30 am
Every 2nd and 4th Sunday BW's Bug Club – 11:00 am
Every Friday, Whimsical Wings – 11:00 am
3rd Sunday of Each Month The Buzz About Bees at 1 pm
4. OdySea Aquarium
The OdySea Aquarium in Scottsdale is an immersive marine life experience. With over 30,000 square feet of space and two levels of interactive exhibits, you can explore the wonders of the sea from a variety of perspectives. From colorful coral reefs to majestic sharks, this aquarium offers something for everyone. You can observe thousands of animals from around the world, such as stingrays, jellyfish, and seahorses! Guests also have the chance to participate in educational programs like touch tanks. They can also listen to presentations given by knowledgeable staff members. The aquarium offers exciting activities like behind-the-scenes tours and even sleepovers!
The best time to visit OdySea Aquarium is typically between late October and early April. The weather during this time of year is nice, with temperatures in the mid-60s to mid-70s Fahrenheit. It's also less crowded due to being outside of peak tourist season, which runs from May through September when temperatures can be quite hot (in the 100s!), and it may be more difficult to find parking. Additionally, aquariums often offer discounts on tickets during winter months!
| | |
| --- | --- |
| Address | 9500 E Via De Ventura, Suite A-100, Scottsdale, AZ 85256 |
| Hours | 9 am to 9 pm, seven days a week |
| Rates | Adults $44.95. Children 64.95 |
| Phone | 480-291-8000 |
| Exhibits | Sturgeon cove, Trout stream, Paddlefish, Otter banks, Two-toed sloth, Tropical birds, Kids cove, African black-footed penguins, Stingray touch pool |
5. Bearzona Wildlife Park
Bearzona Wildlife Park is located in Williams, Arizona, and offers visitors a unique opportunity to observe wild animals up close. The park has several large enclosures for bears, wolves, bison, deer, and elk. Visitors can also take part in guided tours of the animal habitats. Additionally, Bearzona Wildlife Park hosts special events throughout the year, like birthday parties or photography classes. With its commitment to conservation and education around the importance of wildlife preservation, this park is an ideal destination for families!
The best time to visit is during the fall and winter when temperatures are more moderate. During this time, you can expect to see more animals out enjoying the cooler weather. Feeding times for many of the animals are provided so that you can get an up-close look during meals. Educational programs are offered by Bearzona staff members. These provide insight into animal conservation and protection efforts.
| Bearzone Wildlife Park | Information |
| --- | --- |
| Address | 1500 E. Route 66, Williams, AZ, 86046 |
| Hours | 9 am to 4 pm, seven days a week |
| Rates | Adults $30-35. Children $20-25 |
| Phone | 928-635-2289 |
| Animals | Black bear, Alaskan tundra wolf, American badger, American bison, American burro, Arctic wolf, bear, bighorn sheep, bobcat, bronze turkey, Burmese python, Coues deer, grizzly bear, jaguar, javelina, miniature donkey, mule deer, porcupine, river otter, prairie dog, pronghorn, raccoon, red fox, reindeer, elk, goat, bison |
6. Phoenix Herpetological Sanctuary
The Phoenix Herpetological Sanctuary is a non-profit organization located in Scottsdale. Founded in 1997, the sanctuary's mission is to protect and conserve endangered species of reptiles and amphibians through captive breeding programs, educational outreach, and activities for the public. The sanctuary houses over 125 different species from around the world, including Gila monsters, bearded dragons, Burmese pythons, and reticulated pythons. Visitors can interact with some of these exotic creatures by participating in guided tours or joining an education program. The sanctuary works closely with local schools to provide students with hands-on learning opportunities, while also teaching them how they can help protect animals.
The best time to visit the Phoenix Herpetological Sanctuary is typically during the cooler months of October through April. This is when temperatures are milder and more comfortable for both visitors and animals alike. During these months, some of the animals are more likely to be out in their exhibits, giving guests a chance to observe them in their natural environment! Since this is a popular tourist destination, you might be able to avoid larger crowds if you plan your trip around peak travel times such as holidays or summer vacations.
| Phoenix Herpetological Sanctuary | Information |
| --- | --- |
| Address | North Scottsdale, AZ |
| Hours | Visits by appointment only |
| Rates | $20 for adults. $15 for children and seniors. |
| Phone | 480-513-4377 |
| Events | Educational demonstrations, camps, field trips, training, science nights, reptile club, scout programs, birthday parties, tours |
7. Reid Park Zoo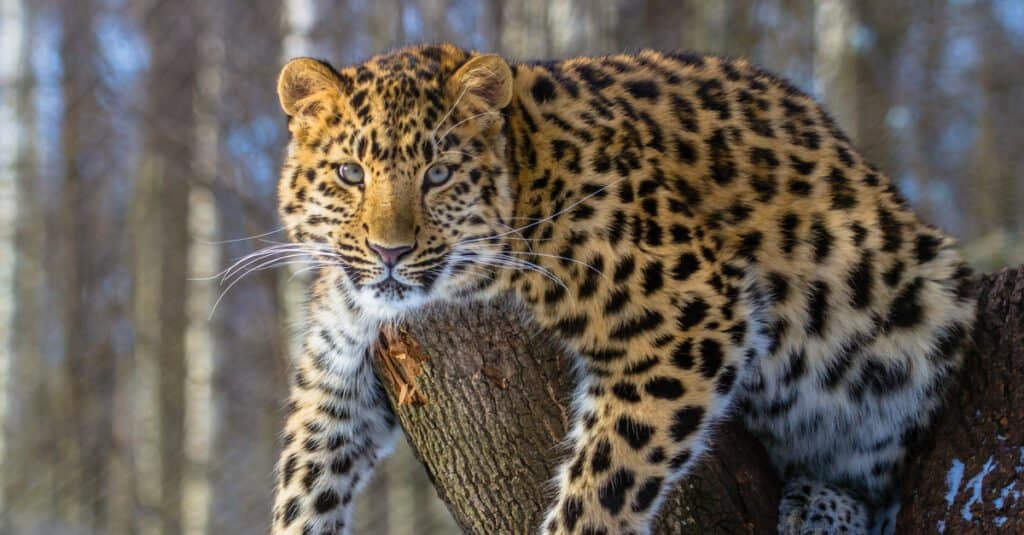 Reid Park Zoo is a family-friendly zoological park located in Tucson. It is operated by the City of Tucson Parks and Recreation Department and features more than 400 animals from over 100 species throughout the world. The zoo's most popular attractions include African elephants, giant anteaters, Sumatran tigers, amur leopards, Galapagos tortoises, and giraffes! Visitors can explore educational exhibits, like the Reptile House, or go on a guided tour to learn about animal behaviors. There are also plenty of interactive activities for kids, such as story time with animals or craft time in the Children's Discovery Center.
But when is the best time of year to visit? The zoo has various events throughout the year that make for a fun experience. For example, during the summer, you can enjoy live entertainment and animal shows or take part in one of their many educational programs. Additionally, Reid Park Zoo offers seasonal discounts on admission prices, so be sure to check their website for more information about upcoming promotions.
Reid Park Zoo
Information
Address
3400 Zoo Court, Tucson, AZ 85716
Hours
October – May:           9 a.m. – 4 p.m
June – September:     8 a.m. – 2 p.m
Rates
$10.50 for adults ages 15-61
$8.50 for seniors ages 62+
$6.50 for children ages 2-14; FREE for children aged 0-1
Phone
520-791-3204
Animals
African wild dog, American alligator, goat, squirrel monkey, poison dart frog, meerkat, African elephant, African lion, zebra, giraffe, Andean bear, black and white ruffed lemur, jaguar, capybara, flamingo, Lar gibbon, East African crowned crane, lion-tailed macaque, ostrich, otter, rhinoceros, gazelle, tapir, tortoise
8. Sea Life Arizona Aquarium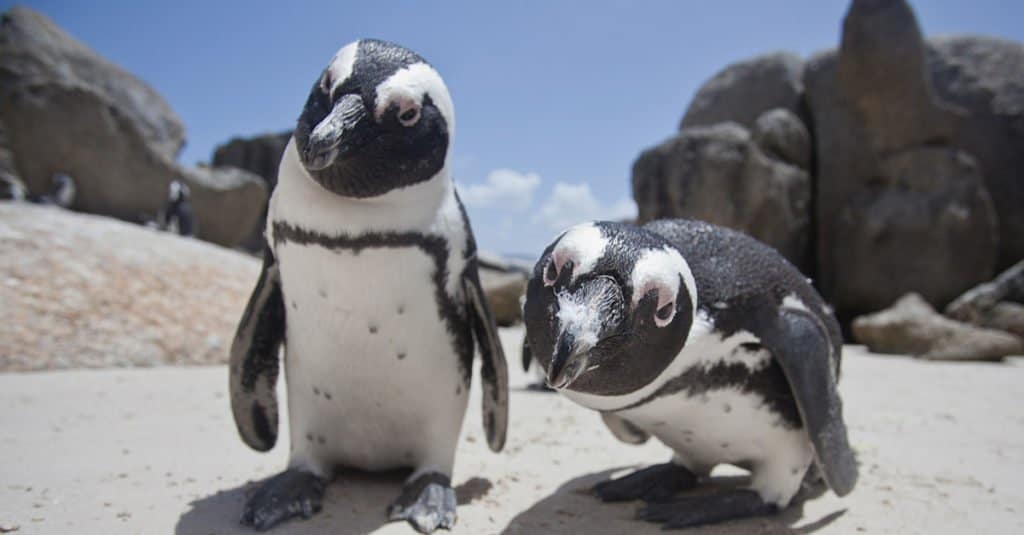 The Arizona Sea Life Aquarium in Tempe, AZ, is a popular destination for families looking for an educational and entertaining aquarium experience. The aquarium offers up close and personal encounters with over 3000 animals from oceans around the world. You can even see some unique local species, like stingrays, seahorses, jellyfish, and other creatures living in Salt River!
Visitors can get involved by participating in interactive activities such as touch tanks, feedings, behind-the-scenes tours, and animal shows. There are also plenty of fun exhibits to explore, including Sharks Reef, where you can walk through a glass tunnel surrounded by sharks, Penguin Point, where you will find adorable African Penguins, Discovery Center, which houses creatures from all over the world, and Coral Live Cam, which allows visitors to view life inside a coral reef!
This aquarium is an amazing place to explore and learn about the wonders of the sea. However, as with most popular attractions, you may find yourself waiting in line for quite some time during peak hours. To avoid this, consider visiting at non-peak times, such as midweek or in the winter. It is recommended that visitors purchase tickets online in advance to ensure a smooth and enjoyable experience.
| Sea Life Arizona | Information |
| --- | --- |
| Address | 5000 S. Arizona Mills Circle, Ste 145, Tempe, AZ, 85282 |
| Hours | 11 am to 5 pm, seven days a week |
| Rates | In-person $15.99. Online $14.99 |
| Phone | 480-565-7072 |
| Exhibits | Sea turtle rescue reef, tropical ocean exhibit, Bays of rays, Interactive touch pool, Shipwreck exhibit, Temple of the seahorse, |
Summary Of 8 Incredible Aquariums And Zoos In Arizona
| Aquarium and zoo | Aquarium and Zoo | Location |
| --- | --- | --- |
| 1 | Phoenix Zoo | Phoenix |
| 2 | Out of Africa Wildlife Park | Camp Verde |
| 3 | Butterfly Wonderland | Scottsdale |
| 4 | OdySea Aquarium | Scottsdale |
| 5 | Bearazona Wildlife Park | Williams |
| 6 | Phoenix Herpetological Sanctuary | North Scottsdale |
| 7 | Reid Park Zoo | Tucson |
| 8 | Sea Life Arizona Aquarium | Tempe |
Up Next:
More from A-Z Animals
---
The Featured Image
---