As one of the youngest countries in Western Europe, Italy has conquered some amazing feats. Not only is it famous for tourism but also for art, fashion, food, luxury brands, sports, and stunning natural scenery. Millions of people live within these cities' borders. But what about the largest cities in Italy in land size? Discover these ten popular Italian cities and what makes them special.
Rome
Land Size: 496.1 sq. miles
Population: 2.8 million
Geography: Rome is located in Central Italy along the Tiber River in the Lazio region. And Ancient Rome was built on seven defensible hills. It was once a small town that grew into an empire. The city center is located back from the ocean, but Rome's land extends to the sea.
Notable For: This breathtaking city is most notable for its ancient history, architecture, Spaghetti alla carbonara, luxury fashion, the Renaissance, and Christian culture.
Best Tourist Attractions: Vatican City, the Colosseum, Trevi Fountain, the Pantheon, and the Roman Forum.
Venice
Land Size: 160 sq. miles
Population: 258,000
Geography: Venice is the capital of the Veneto region in Northeastern Italy. The city was erected in the Venetian Lagoon on 118 small islands separated by canals and linked with bridges.
Notable For: Venice is one of the most beautiful and romantic cities in the world best known for its gondolas, architecture, literature, Venetian paintings, ornate glasswork, music, festivals, photography, shopping, and seafood.
Best Tourist Attractions: St. Mark's Square, Rialto Bridge, Saint Mark's Basilica, Teatro La Fenice, Bridge of Sighs, Peggy Guggenheim Museum, and Basilica di Santa Maria della Salute.
Genoa
Land Size: 92.78 sq. miles
Population: 580,000
Geography: Genoa lies between the Ligurian Sea and the Apennine Mountains. Its topography includes steep mountainous terrain, valleys, and miles of coastline. Genoa is one of the busiest, most important ports in the Mediterranean.
Notable For: As a World Heritage Site, Genoa is notable for historic city centers, cathedrals, palaces, ports, science, famous painters, literature, pesto sauce, food markets, and famous people.
Best Tourist Attractions: Aquarium of Genoa, Piazza de Ferrari, Cattedrale Di San Lorenzo, Royal Palace Museum, Via Garibaldi, Galata Museo del Mare, the Lighthouse of Genoa, and Doge's Palace.
Milan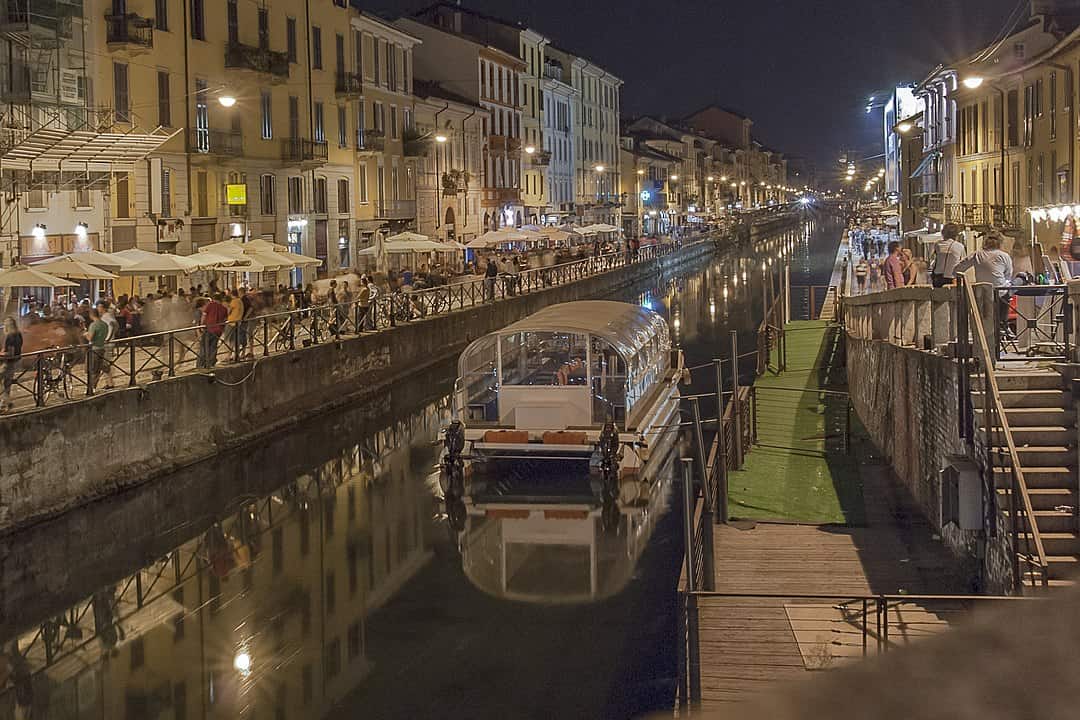 Land Size: 70.18 sq. miles
Population: 3.2 million
Geography: Located in the northwestern region of Po Valley, Milan features the Po River to the south, the Alps to the north, the Ticino River to the west, and the Adda River to the east. The city center's layout reflects the Navigli system, featuring ancient navigable canals.
Notable For: Milan has fashion, industrial design, architecture, the performing arts, art galleries, breaded veal, and the Age of Enlightenment.
Best Tourist Attractions: Milan Cathedral, Leonardo De Vinci's The Last Supper, The Fashion District, Navigli, Castello Sforzesco, and Galleria Vittorio Emanuele II.
Palermo
Land Size: 61.4 sq. miles
Population: 676,000
Geography: Palermo is the capital of the autonomous region of Sicily in Southern Italy. It is in the northwestern region on the island of Sicily in the Tyrrhenian Sea. Mountains surround Palermo.
Notable For: Palermo is famous for Norman architecture, museums, cathedrals, ancient city walls, opera, and patron saints.
Best Tourist Attractions: Massimo Theater, Quattro Canti, Cattedrale di Palermo, Norman Palace, Catacombe dei Cappuccini, Royal Palace, Fontana Pretoria, and Santa Maria dell'Ammiraglio.
Bologna
Land Size: 54.39 sq. miles
Population: 394,843
Geography: Bologna resides in the foothills of the Apennine Mountains on the edge of the Po Valley. The province features many hills, rivers, and tributaries of the Po River.
Notable For: This city contains the oldest university in the world, artistic festivals, bolognese, famous people, and sports.
Best Tourist Attractions: The Piazza Maggiore, leaning towers of Bologna, San Petronio, Archiginnasio, and La Piazzola Market.
Turin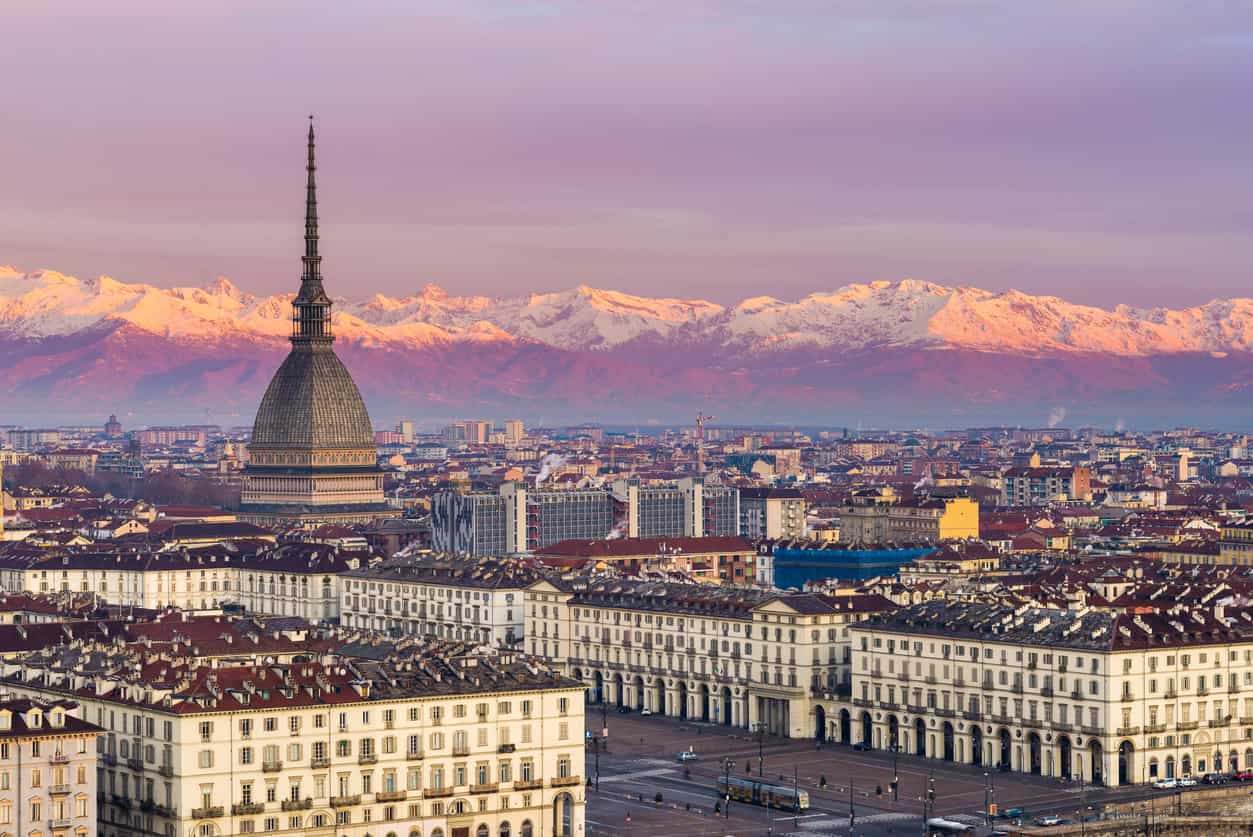 Land Size: 50.26 sq. miles
Population: 847,287
Geography: Turin contains the front of the Alps and the continuation of the Monferrato hills in Northwest Italy. This humid subtropical area in the foothills has four major rivers that pass through the city. 
Notable For: Turin has Baroque architecture, museums, opera, famous writers, cinema, chocolate, and football.
Best Tourist Attractions: The Egyptian Museum, Parco del Valentino, Palazzo Madama, Mole Antonelliana, Basilica of Superga, and Allianz Stadium.
Naples
Land Size: 45.28 sq. miles
Population: 909,048
Geography: Located in Southern Italy, Naples is the regional capital of Campania and the third largest city population-wise in Italy. It lies on Italy's western coast on the Gulf of Naples between two volcanic regions: Mount Vesuvius and Campi Flegrei.
Notable For: Naples is a UNESCO World Heritage Site with many medieval castles and ancient ruins. It is also famous for historical museums, cathedrals, catacombs, villas, higher education, fine art, pizza, festivals, Italian literature, and theater.
Best Tourist Attractions: Ovo Castle, Naples National Archaeological Museum, Museo Cappella Sansevero, San Carlo Theatre, Catacombs of San Gennaro, and the Royal Palace of Naples.
Bari
Land Size: 45 sq. miles
Population: 316,000
Geography: Bari is in Southern Italy and is the capital city of the Apulia region. The city is further south than Rome and is the largest urban and metro area along the Adriatic Sea.
Notable For: Bari is known for its many architectural landmarks, agricultural products, orecchiette, and locally produced goods.
Best Tourist Attractions: Basilica San Nicola, Teatro Petruzzelli, Basilica Cattedrale Metropolitana Primaziale, Piazza Mercantile, Lido San Francesco, and Direzione regionale Musei.
Florence
Land Size: 39.51 sq. miles
Population: 367,150
Geography: Florence lies in a basin formed by several hills, with one major and several minor rivers running through it. It is in Central Italy and is the capital city of the Tuscany region.
Notable For: This once Roman city is known as the birthplace of the Italian Renaissance. It is also notable for High Renaissance art, wine production, literature, Middle Age music, cinema, cuisine, textile production, and science.
Best Tourist Attractions: Cathedral of Santa Maria del Fiore and Piazza Duomo, Ponte Vecchio, Uffizi Gallery, Piazzale Michelangelo, Basilica of Santa Croce, and Pitti Palace.
Up Next:
More from A-Z Animals
---
The Featured Image
---