In the heart of Georgia lies a hidden gem, an educational institution unlike any other. Berry College in Georgia, known for its sprawling campus, holds the title of the largest college campus in the United States. With a land area twice the size of Manhattan, this institution has a unique blend of educational excellence and natural beauty.
Unveiling the Immense Size of Berry College
Berry College is renowned for its colossal campus, stretching across an astonishing 27,000 acres of land in Georgia. To put this into perspective, this campus is not only twice the size of Manhattan but also larger than some of America's most iconic national parks. The sheer expanse of Berry College's grounds also creates a great atmosphere for students and visitors.
A Historic Background
To understand the grandeur of Berry College, we must delve into its rich history. The college was founded in 1902 by Martha Berry, who was a visionary educator with a passion for providing accessible education to the rural folk of Georgia. Her vision extended beyond traditional classroom settings, also leading to the establishment of a campus that blends education with the natural world.
The Campus Layout
The vastness of Berry College is also divided into several distinct areas, each with its own unique charm.
At the heart of the institution lies the academic campus, where students pursue their studies within this picturesque setting. With stunning architectural structures, manicured lawns, and a serene atmosphere, this part of campus also showcases the essence of beauty within traditional higher education campuses. Located in the foothills of the Appalachian Mountains, the mountain campus also has breathtaking views and recreational opportunities. It is also a delightful place for hikers, naturalists, and those seeking solace in the great outdoors.
Berry College also has Valhalla Stadium, a remarkable facility that can accommodate over 5,000 spectators. Therefore, it is a hub for athletic events, adding a dynamic and competitive dimension to the campus.
The Oak Hill and The Martha Berry Museum are also these historical sites that provide insight into the life and legacy of Martha Berry, the college's founder. Visitors can explore the museum and its exhibits, thus gaining a deeper appreciation for the institution's history.
Academics at Berry College
Let us delve into the academics at Berry College, exploring the programs, facilities, and educational philosophy that make this institution a standout in the world of higher education.
A Commitment to Excellence
Berry College takes pride in its commitment to academic excellence. It fosters a culture of inquiry, critical thinking, as well as lifelong learning. This commitment is also reflected in the college's rigorous academic programs, dedicated faculty, and state-of-the-art facilities.
Academic Programs
Berry College offers a wide range of undergraduate programs across various disciplines, including arts and humanities, sciences, business, education, and more. Here are some key highlights of the academic programs at Berry:
1. Liberal Arts Education
Berry's educational philosophy is deeply rooted in the liberal arts tradition, thus emphasizing a wide education that cultivates critical thinking, effective communication, and well-rounded perspectives. Students are also encouraged to explore diverse subjects and develop a holistic understanding of the world.
2. Hands-On Learning
The college also places a strong emphasis on experiential learning. Students have numerous opportunities for internships, research projects, and community engagement. Thus, this allows them to apply their classroom knowledge to real-world situations.
3. Interdisciplinary Studies
Berry College also encourages interdisciplinary studies. This approach fosters creativity and innovation while helping students address complex, real-world challenges.
4. Honors Program
For academically driven students, Berry offers an Honors Program that provides an enriched curriculum, independent research opportunities, as well as close mentorship by faculty members.
5. Pre-Professional Tracks
Berry offers pre-professional tracks for students aspiring to enter fields such as healthcare, law, engineering, and education. Thus, these programs provide a strong foundation for graduate studies and career readiness.
6. Study Abroad
The college also encourages global awareness through its study abroad programs. Students have the chance to explore other cultures, gain international perspectives, and enhance their language skills.
Faculty Expertise
The dedicated faculty at Berry College also play a pivotal role in shaping the academic experience. These accomplished educators bring a wealth of knowledge, research expertise, and real-world experience to the classroom.
State-of-the-Art Facilities
Berry College boasts modern facilities designed to enhance the learning experience. These include the following:
1. Science Center
The McAllister Hall of Sciences is a cutting-edge facility equipped with advanced laboratories and research spaces. It supports students pursuing degrees in biology, chemistry, physics, and environmental science.
2. Johnston Dining Hall
The dining hall offers diverse culinary options, catering to various dietary preferences and requirements.
3. Memorial Library
The Memorial Library provides extensive resources for research and study.
4. Ford Auditorium
This state-of-the-art auditorium hosts various cultural and educational events, including lectures, performances, and presentations.
5. Language Resource Center
Equipped with language labs and resources, this center supports students studying foreign languages and fosters linguistic proficiency.
6. Oak Hill and The Martha Berry Museum
These historical sites serve as educational and cultural resources, offering insights into the college's history as well as the legacy of Martha Berry.
The Geographic Location Within Georgia
Berry College is situated in the picturesque region of northwest Georgia, in the city of Rome. This provides students with access to both urban and rural life.
Proximity to Rome
Rome, Georgia, serves as the closest city to Berry College. Located about 75 miles northwest of Atlanta, Rome has a range of amenities and cultural experiences. Students often venture into Rome for dining, shopping, and cultural events.
The Beauty of Northwest Georgia
The college's location in northwest Georgia places it amidst the captivating landscapes of the Appalachian foothills. Rolling hills, lush forests, and clear lakes surround the campus, providing a great environment for academic pursuits and outdoor adventures.
Encounters with Extraordinary Wildlife
The college's commitment to preserving its natural surroundings has allowed various species to thrive, creating a great environment for students.
The Iconic Bald Eagle Nest
A true highlight of Berry College is its iconic bald eagle nest. The college is home to one of the most famous bald eagle nests in the United States. This nest lies near the college's athletic and recreation fields.
The nest's popularity grew through the college's live-streaming camera, which provides real-time views of the eagles and their activities. Audiences have watched in awe as eagles raise their young.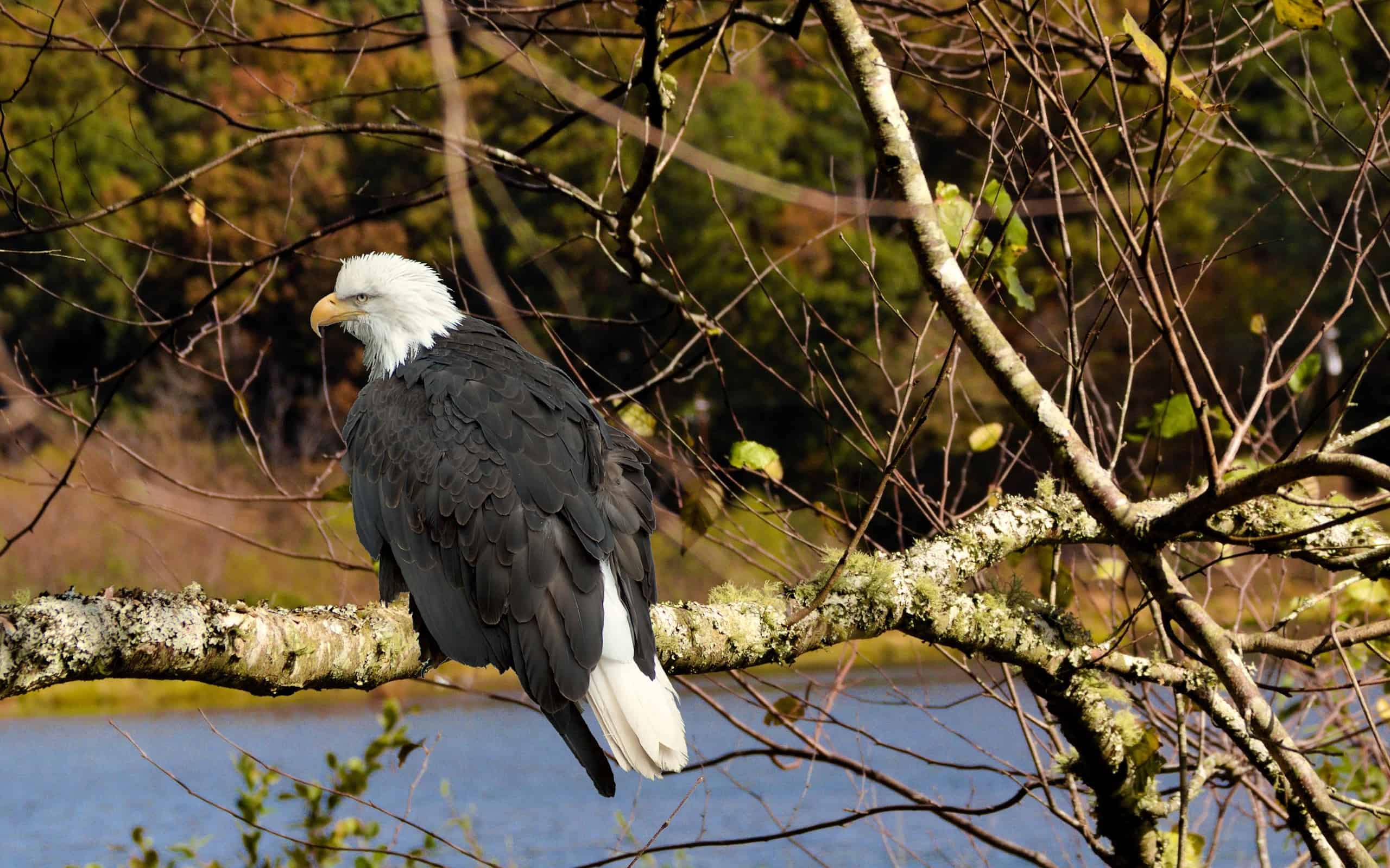 Bountiful Avian Diversity
Berry College's extensive acreage is great for birdwatchers. The diverse ecosystems present on the campus attract a wide range of bird species. From songbirds to raptors, the campus provides opportunities to observe and study avian life in its natural habitat.
Diverse Terrestrial Wildlife
Berry College is also home to various terrestrial wildlife. White-tailed deer, wild turkeys, and foxes are commonly spotted on the campus grounds. The college's commitment to environmental stewardship has created a harmonious coexistence between humans and wildlife.
Educational Opportunities
Berry College's unique natural setting also creates an immersive learning environment. Students pursuing degrees in environmental science, biology, and related fields have numerous opportunities to conduct field research and observe wildlife behavior. The college's commitment to sustainability and conservation aligns with its mission to educate and inspire future environmental stewards.
The photo featured at the top of this post is © Sean Pavone/iStock via Getty Images
---