Key Points:
The Jim Woodruff Dam, located in the city of Sneads on the Florida-Georgia border, is the largest dam in Florida.
The Dam provides hydropower, assists with river navigation, ensures water quality, and serves to conserve fish and wildlife.
There are over 22,000 acres of land that surround Lake Seminole where visitors can enjoy a variety of activities from boating and fishing to camping and hunting.
Dams are astonishing man-made structures built to limit how much water passes through an area. Dams are built across bodies of water and their placements create artificial lakes that serve a variety of purposes. Since water is constantly flowing, dams create an opportunity to harvest power. They're engineering marvels and the larger they are, the more complex their systems, the more power they generate, and the more they contribute to the environment. Discover the largest dam in Florida that's always working overtime and find out what happens if it ever breaks.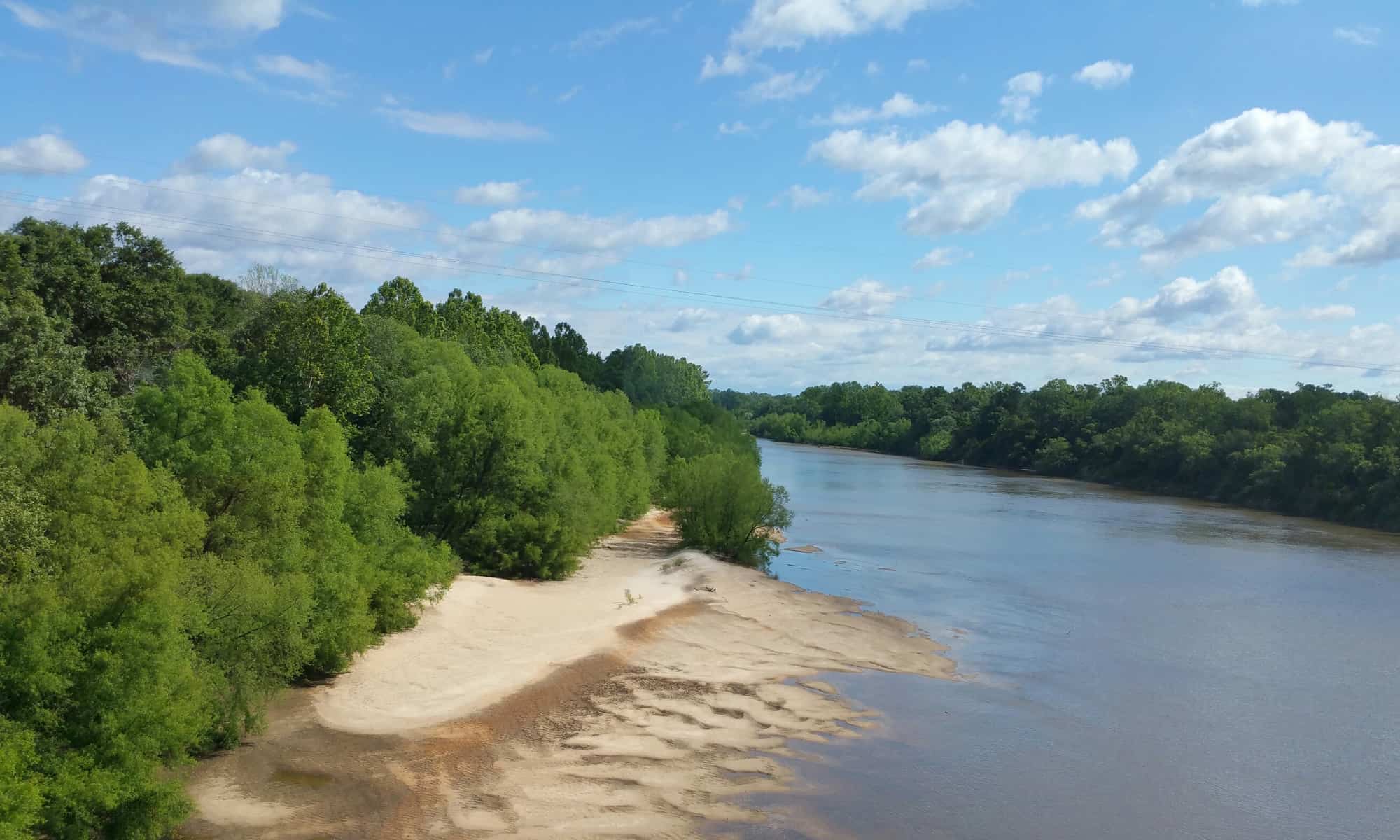 Where is the Jim Woodruff Dam Located?
The Jim Woodruff Dam is the largest dam in Florida, and it is located in Sneads, Florida. The project was first authorized by Congress via the Rivers and Harbors Act of 1946. On October 1, 1947, the groundbreaking ceremony for the Jim Woodruff Dam was held in Chattahoochee. The plans for the dam were to impound Lake Seminole, a 37,500-acre lake with a 376-mile shoreline right on the border of Georgia and Florida. Though construction began in 1947, the project was not completed until five years later in 1952.
The dam was named after James W. Woodruff Sr., a businessman in Georgia who took a pivotal role in seeing the vision of the Apalachicola-Chattahoochee-Flint Project to fruition. The Jim Woodruff Dam is both hydroelectric and navigational, meaning it generates hydroelectric power and controls the river's flow to protect against flooding. Aside from the dam's purpose in the area, there are now plenty of recreational opportunities surrounding the lake.
There are over 22,000 acres of land that surround the lake where visitors can enjoy a variety of activities from boating and fishing to camping and hunting. Anglers can expect to catch a variety of fish species, including striped bass, largemouth bass, catfish, chain pickerel, and crappie. Be aware, however, that the lake is also home to snakes and American alligators.
Which Body of Water Is Jim Woodruff Dam On?
The Jim Woodruff Dam is located on the border of Florida, right next to the southwest portion of Georgia. Both The Flint and Chattahoochee Rivers meet at Lake Seminole before they flow through the Jim Woodruff Dam and become part of the Apalachicola River.
Wildlife Around the Jim Woodruff Dam
Although hunting is ok on lands and waters managed by the Corps, there are precautions hunters should take when hunting in areas next to privately owned areas. The Lake Seminole Project Management Office provides fishing and hunting regulation booklets for those interested in fishing and hunting in the area. There are several game species around Lake Seminole, including deer, turkey, dove and waterfowl, bear, alligator, and several non-native species. Those include feral hogs, coyotes, armadillos, groundhogs, pigeons, beavers, starlings, and English sparrows.
Things To Do Around the Jim Woodruff Dam
Although the Jim Woodruff Dam is open only by appointment, there are 10 day-use parks surrounding Lake Seminole that visitors are welcome to. Here, you can host private events like birthday parties (just be sure to make reservations ahead of time), head out onto hiking trails, enjoy picnics and cookouts, or just take in the outdoors to relax on the weekend. Some of the recreational facilities throughout these day-use parks include ball courts, picnic shelters, beaches, and playgrounds. Be sure to check ahead of time to determine which of the 10 parks has the facilities you need. Some may not have all the facilities available. Many have boat ramps that you can use, so long as you pay the $5 boat launching fee. For those that head out onto the water, keep safety tips in mind:
All boaters should wear approved life jackets
No alcohol while in or around the water
Avoid hazards like submerged logs
Know all boating laws before going out on the water
Swim only in designated swimming areas
Children should have close supervision always
File trip plans so others know of your whereabouts
What Happens If the Jim Woodruff Dam Breaks
The Jim Woodruff Dam serves several purposes. It provides hydropower and assists with river navigation. It also ensures water quality and serves to conserve fish and wildlife. The Corps has worked with the U.S. Fish and Wildlife Service (USFWS) to determine the best courses of action to protect threatened and endangered species. It's unlikely that the Jim Woodruff Dam would fail without warning.
It is set up to allow for early detection of unsafe conditions. They would put both state and local emergency crews on alert. Even if wet conditions create the perfect storm to test Jim Woodruff Dam's capacity, emergency crews would preemptively focus on operating project spillway gates every couple of hours. The dam is made to withstand adverse weather conditions with the support of emergency crews.
Where Is the Jim Woodruff Dam Located on a Map?
The map shows the proximity of the dam to Sneads and how very close the dam is to the state line between Georgia and Florida. Sneads is in Jackson County and has a population of 1849.
The photo featured at the top of this post is © Jeremy A. Casado/Shutterstock.com
---