Introduction
Also known as the Silver State, Nevada attracts people from all over the world for many reasons. The state is famous for its flashy casinos, tourist attractions, desert landscapes, and beautiful views of Lake Tahoe. It also has rich gold and silver mines, and contains more mountain ranges than any other state in North America. In addition to all Nevada has to offer, the state has recently entered into the sustainable energy effort through infrastructures such as solar farms. Here is a look at the largest solar farm in the state of Nevada and the community surrounding it.
The Largest Solar Farm in Nevada: Silver State Solar Power South
After being commissioned for construction in 2016, the Silver State Solar Park quickly began taking shape.
It sprawls over 2,000 acres (three square miles) and has over 3,400,000 modules of photovoltaic solar panels. This quantity of panels powers upwards of 80,000 households, offsetting a staggering 150,000 tonnes of carbon dioxide emissions annually. The project cost around 403,000,000 dollars to build, generating 250 megawatts of clean, renewable energy.
In addition to providing sustainable energy alternatives and many jobs, the Silver State Solar Park will generate 78,000,000 dollars in property tax revenue for Clark County, the area in which it is located.
Who Made Silver State Solar Power South?
While the Silver State Solar Park was sold to NextEra Energy after being built, First Solar originally created and constructed it. First Solar is among the ten largest solar companies in the entire world. It is the only company of the ten that has headquarters located in the United States. They are famous for innovations such as their photovoltaic solar modules made with a thin film rather than the standard crystalline silicon panels. This material further lowers carbon emissions.
The company has two additional factories scheduled to open in the United States within the next three years. This will expedite the production of its solar panels and make them more accessible to the general public. In addition to their commitment to saving the planet through sustainable energy, First Solar works to ensure that their products are also sustainable, making their solar panels recyclable. They also measure the carbon footprint and emissions of their various production locations. The company seeks to power all of its manufacturing operations with renewable energy by 2028 and have net zero carbon emissions by 2050.
Clark County Hosts the Largest Solar Farm in Nevada
Clark County is the 11th largest county in the United States. It encompasses much of what characterizes Nevada, including an expansive desert landscape and the bright lights of Las Vegas. Much of the county's economy is related to tourism. In fact, more than 45,000,000 visitors travel to experience the bustling Las Vegas nightlife each year. Outside of Vegas, the 2,300,000 residents of the county enjoy skiing on Mount Charleston, hunting and fishing in the many rivers and gorges, and taking pictures of the abundant wildlife in the area.
The town of Primm, where the Silver State Solar Park is located, is on the border between Nevada and California. It started out as just a small gasoline post in the 1920s during prohibition but quickly grew as more travelers brought casinos and resorts to the area. Primm continued to grow into the 21st century but suffered economically from the 2008 recession and the 2020 pandemic. However, new innovations such as the Silver State Solar Park are providing Primm with opportunities to rebuild and move towards a prosperous economic future.
Wildlife in Clark County
Due to its mountainous desert terrain, Clark County has some incredibly rare and interesting wildlife!
In the mountains, bighorn sheep enjoy grazing on sedges and wild sagebrush. Mountain goats jump across peaks to avoid predators like mountain lions and wolves. In the flatter areas, wild horses like Irish stallions prance through the wide open spaces. Coyotes can sometimes approach the civilized areas of the county, scavenging for food and prey. Mourning doves sing high above the landscape.
In terms of vegetation, over 2,000 types of wildflowers are present in the state as well as pine and juniper trees, 30 varieties of cacti, and mountain mahogany.
Where is Clark County, NV on a Map?
Situated in the state of Nevada, Clark County is a county with a population of 2,265,461 according to the 2020 census. The majority of the county's residents are concentrated in the Las Vegas Census County Divisions, which encompass a land area of 435 square miles and house 2,196,623 individuals based on the 2020 Census data.
Here is Clark County on a map:
Conclusion
While projects like the Silver State Solar Park in Nevada have contributed greatly to the state's renewable energy efforts as well as the local economy, there has recently been a lot of controversy surrounding solar energy in Nevada. After fees were raised for rooftop solar units, many companies have stopped pursuing Nevada as a hospitable environment for clean energy innovations. However, the Silver State Solar Park's impressive nature and many similar enterprises show that Nevada remains an effective and worthy host for sustainable energy infrastructures.
Up Next:
More from A-Z Animals
---
The Featured Image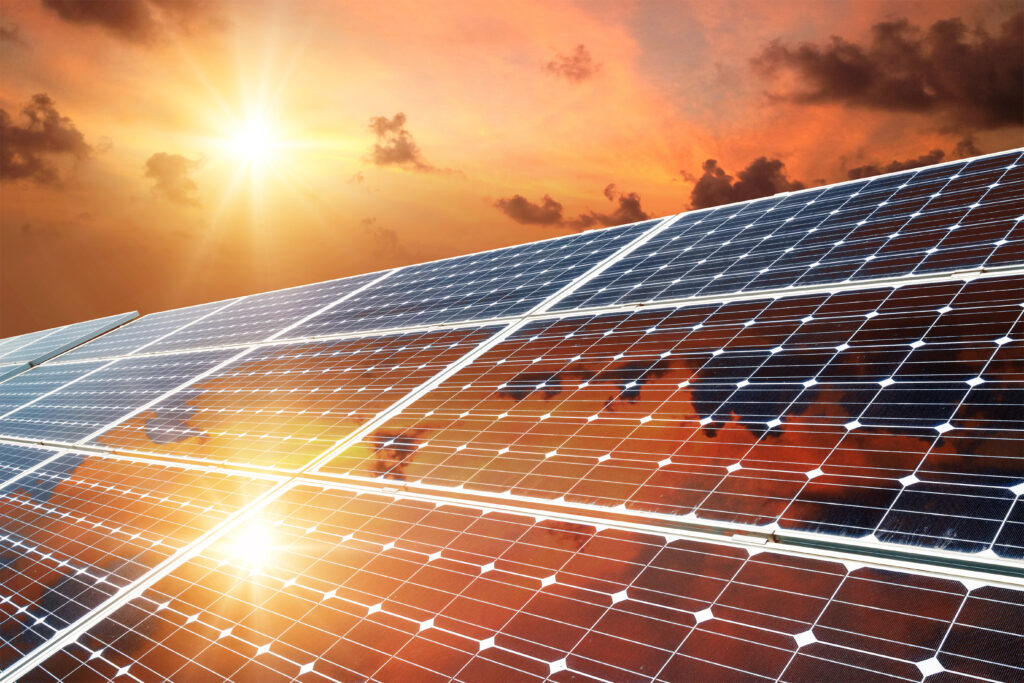 ---