In many states, the transition to renewable energy and power is becoming more mainstream and accessible, providing jobs and opportunities for innovations as well as contributing towards the fight to save the planet. In 2021, 14 percent of Utah's total electricity came from sustainable energy resources, mainly solar power. In fact, Utah ranked 11th out of all 50 states for most solar generating capacity, totaling 1,843 megawatts! Here is a look at the largest solar farm in Utah, Cove Mountain Solar 2, and the area that surrounds it.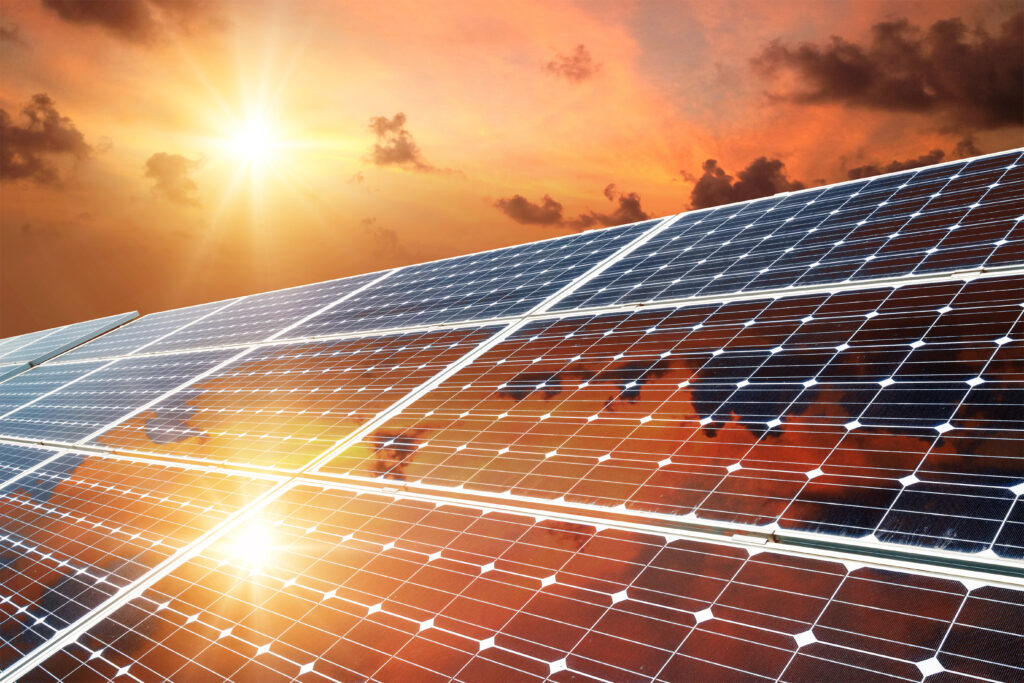 Cove Mountain Solar 2
After being announced for construction in June of 2019, Cove Mountain Solar 2 was commissioned for use in October of 2020. Comprised of many free-standing photovoltaic solar panels, the farm cost 131.516 million dollars to construct and operates at an active capacity of 122 megawatts. Cove Mountain Solar 2 generates enough energy to provide clean power to 36,000 homes and is currently used to provide clean energy to Facebook's Eagle Mountain Data Center. The project offsets 235,000 tons of carbon dioxide emissions annually, which would be equivalent to removing 46,000 cars from the roadways. In addition to providing clean energy, Cove Mountain Solar 2 was estimated to save 800 million liters of water per year. The project provided around 450 jobs during construction, reaching almost 1,100 job opportunities during its peak building time.
Who Made Cove Mountain Solar 2?
First Solar is the only United States-based manufacturer among the world's top ten largest solar panel producers. The company is known for its thin film photovoltaic solar panels, which are highly effective and reliable and require less carbon for functioning than other leading solar panel brands. First Solar has mastered the production of solar panels, able to turn a sheet of glass into a fully functioning, state-of-the-art solar panel in just four hours. In addition to providing sustainable energy alternatives to traditional fossil fuel and natural gas usage, First Solar is also dedicated to ensuring that the process of their production is sustainable. From the beginning to the end of production, First Solar practices raw material sourcing, module recycling, and much more. Their innovative solar panels require less energy and water to manufacture, resulting in a carbon footprint two and a half times lower than other brands and a water footprint that is three times lower. Finally, First Solar is working to ensure that all manufacturing is powered by sustainable energy by 2028 and that they have zero net carbon emissions by 2050.
Where is Cove Mountain Solar 2 Located on a Map?
Cove Mountain Solar 2 is located in Iron County, Utah. Iron County is an incredibly geographically diverse area, containing expansive deserts as well as lush forests, plateaus, and canyons. It was originally inhabited by the prehistoric Anasazi and Sevier people groups from A.D. 750 to 1250. The county is currently home to the Southern Paiute Native American tribal headquarters. The area was settled by Mormon missionaries in 1851, and quickly became a hotspot for coal, iron mining and agriculture. To this day, the county's economy is supported by mining and agriculture, and its central location between cities like Los Angeles and Denver makes it a hotspot for trading and tourism. There are plenty of great job opportunities in Iron County, with residents working in fields such as agriculture, manufacturing, trade, and construction. The County is made up of large cities such as Cedar City and Enoch and had a population of over 46,000 according to the 2010 census.
Wildlife in Iron County
Because of the area's great geographical diversity, Iron County is home to an abundance of wildlife in every direction. In the forests, mammals like mule deer and gray foxes can be seen amongst beautiful pine, spruce, and aspen trees. In the branches above the ground, various breeds of squirrels are joined by robins, red-tailed hawks, and mountain bluebirds. In the plains, pronghorn antelope and prairie dogs roam through different types of shrubbery and underbrush. In the desert, various reptiles can be found such as western fence lizards, rattlesnakes, and gopher snakes. The expansive wilderness of Iron County allows for many different types of ecosystems to thrive and interact, making up an incredibly biologically diverse area. 
Conclusion
While many states are beginning to switch over to more sustainable energy practices such as solar, wind, and hydroelectric power, Utah has more promise than most. Ranked as one of the seven states for the most solar power potential, Utah has the ability to provide clean energy to a significant portion of the United States. While the work is far from over, states like Utah are beginning to show promise of a much more sustainable, reliable future.
---