The longest bridge in Georgia was realized after tragedy struck. However, engineers saw an opportunity to work smarter and erected the longest bridge in the state of Georgia. It features 14,810,095 pounds of reinforcing steel and 95,283 cubic yards of concrete. It now provides safe passage for both vehicles traveling on it and ships passing under it. Its name has its own backstory as well. Below, we reveal just how it all came about. We also highlight wildlife in the surrounding areas, whether your interest is birding, fishing, or hunting.
History Of The Sidney Lanier Bridge, The Longest Bridge In Georgia
The Sidney Lanier Bridge was built after the old lift bridge that previously allowed passage over the Brunswick River was struck not once but twice by passing ships. As a result, this bridge isn't just the longest cable-stayed in Georgia — it's also the tallest.
Standing at 486 feet and spanning across 7,780 feet, the Sidney Lanier Bridge connects the I-95 to the Golden Isles. Its highest point rises 200 feet above sea level. It is almost as high as the Golden Gate Bridge in California. So there's no room for passing ships to strike this engineering marvel accidentally.
The name has a backstory as well. Poet Sidney Lanier loved this area and often wrote about it throughout his career. There is one specific poem, however, Marshes of Glynn, that beautifully captures the intricate, almost otherworldly marshes that surround the bridge.
Why Was The Sidney Lanier Bridge Built?
With the old lift bridge demonstrating on two occasions that it was a hazard to passing ships, a solution was in order. This previous bridge was built in 1956 and, unlike the current one, worked via a lift span system. As a result, traffic had to come to a complete stop on either side when it was time for a ship to pass through.
At the time, it was common for about 20 ships to pass through on any given day. That created a problem with traffic. Often, those seeking to pass through were met with an impassable bridge. Also, the old lift bridge was riddled with issues, so when it wasn't letting a ship pass. It was closed for repair.
The first time a ship struck the old bridge, ten people died. The second impact had no associated deaths, but the damage was so severe it was out of service for many months. Finally, in 1995, construction started for the new cable-stayed bridge. In 2003, it opened to the public, new and massively improved.  
Where Is The Sidney Lanier Bridge Located On A Map?
The Sidney Lanier Bridge is located in Brunswick, Georgia, at the foot of Newcastle Street, and connects Brunswick to the Golden Isles. The state of Georgia is located in the southeast region and is bordered to the north by Tennessee, North Carolina, and South Carolina, to the west by Alabama, to the south by Florida, and to the east by the Atlantic Ocean.
Wildlife Surrounding The Sidney Lanier Bridge, The Longest Bridge In Georgia
Wildlife Viewing
Right around the Sidney Lanier Bridge, you can find Jekyll Island Causeway and Jointer Creek. Here, you can spot shore and wading birds around the marsh flats. Look around to spot various other birds, some hanging out on telephone poles. Those birds include peregrine falcons, osprey, kestrels, and red-tailed hawks. During summer and early into fall, you can see roseate spoonbills by Jointer Creek. During the later part of fall, you can see tree swallows at Jekyll Island Causeway.
Throughout the Golden Isles, you can head out to view wildlife. Sea turtles are popular here! You can learn about them at the Sea Turtle Center and take a nighttime sea turtle walk right by the Atlantic coast.  
On the other hand, if you're looking to enjoy a nature trail, head over to the DNR Coastal Resources Division for a self-guided tour. Here, you'll walk through a nature and marsh trail to spot sea oxeye, wrack, silverlings, smooth cordgrass, ribbed mussels, classic egrets, blue crabs, and fiddler crabs.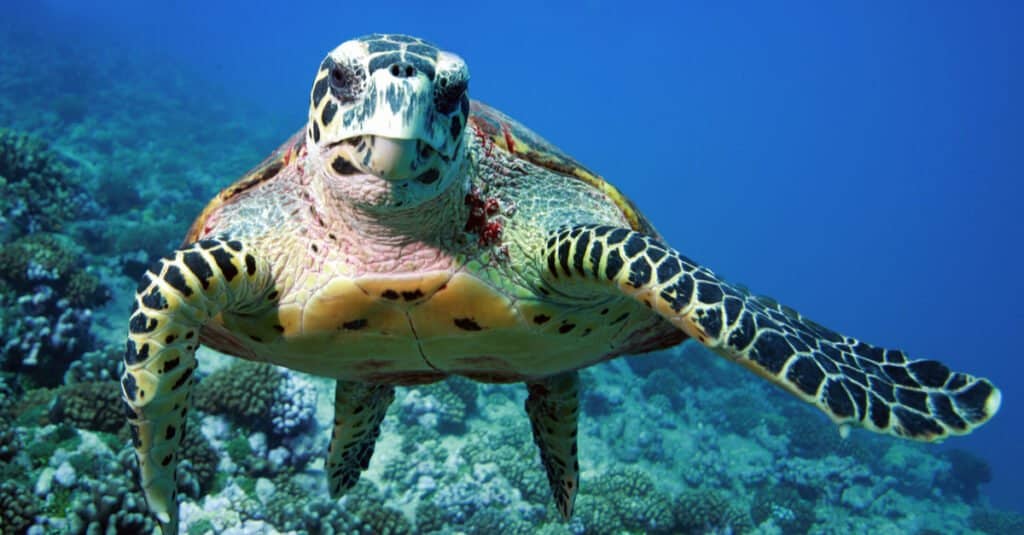 Hunting And Fishing
For hunting, you can head out to Atlama Plantation, located in Glynn County. There are over 3,986 acres where there are a variety of game animals, including deer, turkey, dove and waterfowl, bears, alligators, and invasive species. In addition, anglers can head out to fish trout, walleyes, and black bass.
The Clayhole Swamp Wildlife Management Area is also popular with hunters and anglers. This property covers 8,555 acres, and you can hunt a variety of animals, including small game, waterfowl, turkey, and deer. In addition, anglers can head out to catch freshwater fish.
Another option is the Paulks Pasture Wildlife Management Area in Glynn County. This is a much larger property, spanning a total of 15,845 acres. Hunters have plenty of space to roam and take down small game, turkey, and deer. This is also a popular spot for birders, where you can see yellow-crowned night herons, white-breasted nuthatches, Swainson's warblers, prothonotary warblers, sedge wrens, and Henslow's sparrows.
Up Next:
More from A-Z Animals
---
The Featured Image
---