Key Points:
Lake Erie has the lowest point in Michigan.
Lake Erie is found between a few different states and countries.
Lake Erie is almost 1/10th the size of the entire state of Michigan.
Michigan is known for its Great Lake shorelines and its stunning picturesque views. Not only are the outdoors amazing, but the state also has a unique topography that you won't find in many areas in the United States. That being said, one interesting fact unique to the state lies within the lowest point in Michigan.
With Death Valley being the lowest point in North America at 282 feet below sea level, Michigan's low point isn't that deep. Instead, it lies in a place that is still above sea level and between multiple states. So, if this has piqued your interest, let's discover Michigan's lowest point.
The Lowest Point in Michigan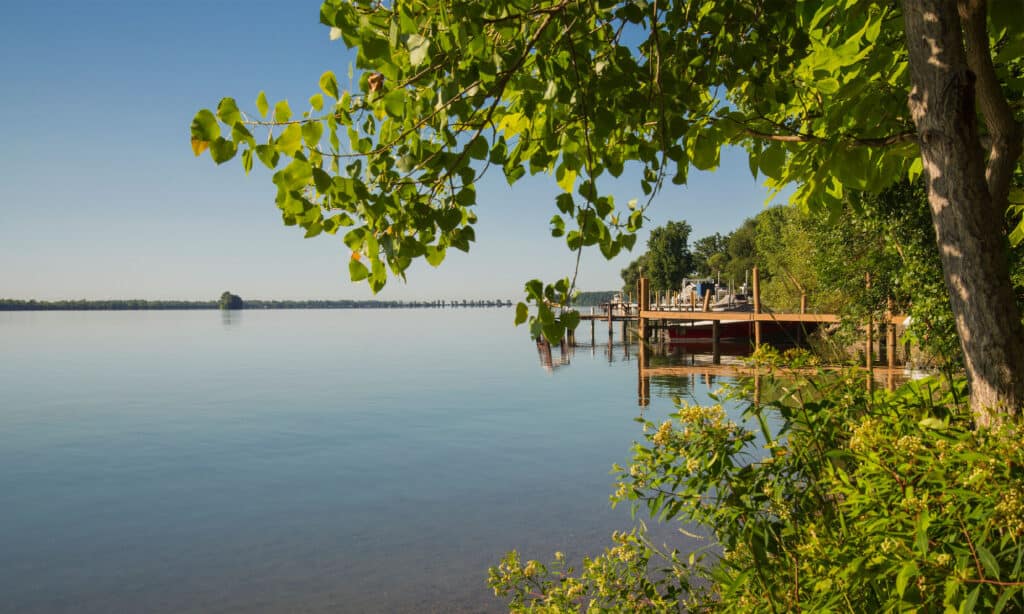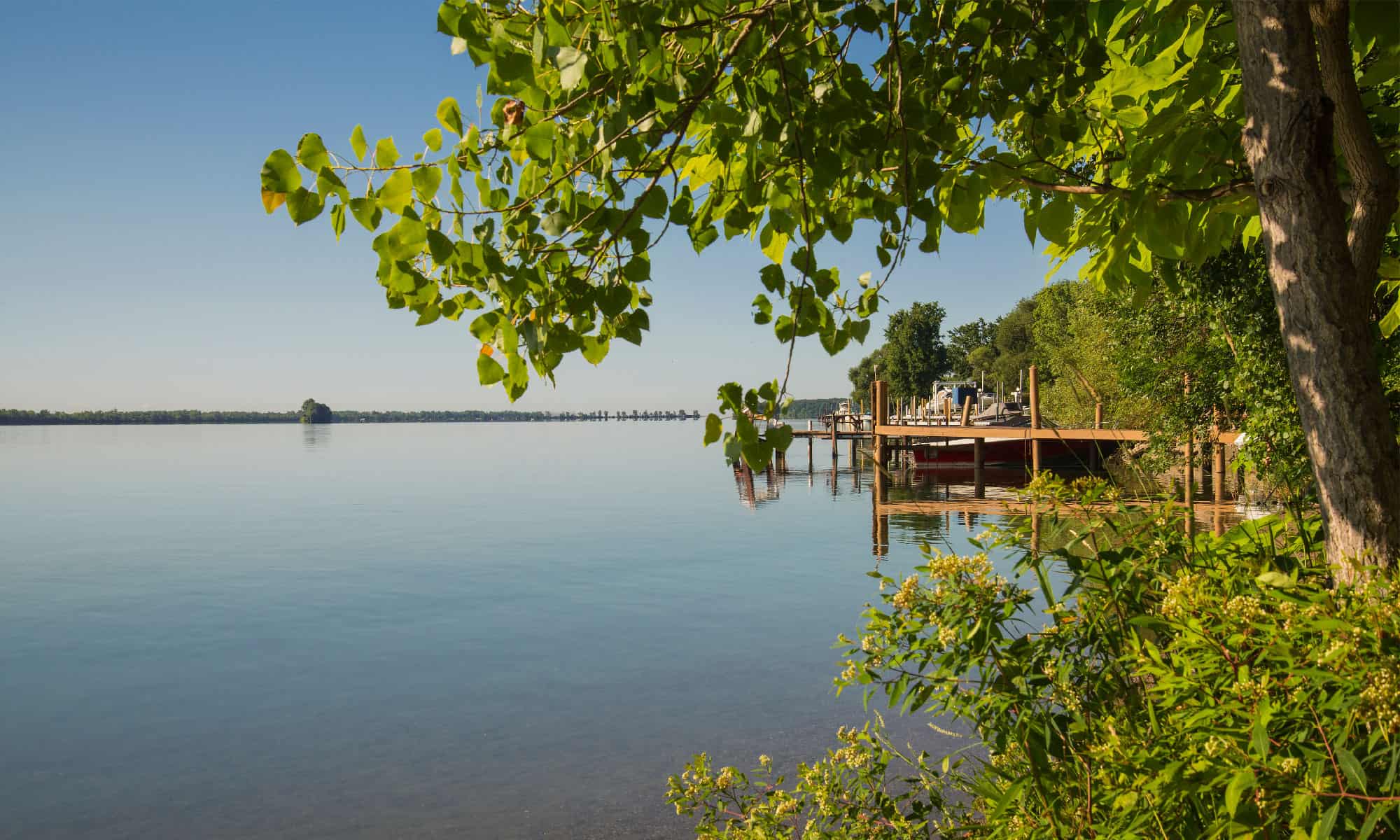 The lowest point in Michigan is 571 feet above sea level and is located at Lake Erie. Conversely, Michigan's highest point is Mount Arvon, almost 1,979 feet above sea level. As you can tell, that's a 1,408 feet difference between the two.
Lake Erie is located between a few different states and countries. It's nestled between Michigan, Ohio, Pennsylvania, New York, and Canada. With its entire body of water spanning over 241 miles, the lake's surface area is around 10,000 square miles.
In comparison, Michigan is around 96,716 square miles in size. That means Lake Erie is almost 1/10th the size of the entire state. While this does seem large, only a portion of its shorelines are located in the state of Michigan.
History of Lake Erie
Lake Erie has a rich history that spans back to indigenous tribes. The area was home to the Native American tribes called the Erie, Huron, and Iroquois. They relied on the lake for its abundant resources and food.
In the late 17th century, Europeans came across the tribes and the lake. The French and British explorers established Lake Erie as a trading post, as it was a central location for the time. During the 19th century, it became a significant location for transporting goods, people and connecting cities between the Great Lakes.
At the time, the Erie Canal was used for boating, which made Lake Erie a perfect place for trading. This not only helped aid in transporting goods from communities but also helped people travel to new areas. The lake became a homefront for fielding economic growth and such.
However, in the mid-20th century, the lake faced environmental issues due to pollution. The lake's waters began to become toxic, which resulted in the plant life and fish dying. Luckily, the lake recovered due thanks to conservation initiatives.
Today, Lake Erie is more of a destination location rather than a trading community. The lake is surrounded by tourism, agriculture, and recreational activities. There are also indoor and outdoor activities that make it the perfect spot to travel.
Interesting Facts About Lake Erie
Aside from Lake Erie being the lowest point in Michigan, there are other interesting facts about it. With the lake bordering multiple areas and being so large, there is plenty to learn about. Below, we'll provide some interesting facts about Lake Erie.
1. Lake Erie is the Shallowest Great Lake
Lake Erie is the shallowest of the five lakes and is more like a river. With its average depth of only 62 feet deep, the lake itself isn't that deep. However, the lowest depth of the lake is around 210 feet. To put that comparison, Lake Superior, another Great Lake, is 1,332 feet deep. 
2. The Lake Has Temperature Extremes
Unlike the other Great Lakes, Lake Erie has extreme temperature changes depending on the season. During the summers, the lake gets exceptionally warm. On the other hand, during winter, the lake can drop to extreme temperatures that result in ice.
For example, the summers produce waters that reach an average of 65 Fahrenheit. These temperatures last for three months and start in June until September. The warmest year ever, 1999, produced a high of 85 degrees Fahrenheit.
In winter, Lake Erie typically has an average of 20 degrees Fahrenheit. However, when temperatures reach five degrees, the lake tends to freeze over. This is due to the water being so shallow. 
3. Lake Erie Has Had Many Shipwrecks
Another aspect that Lake Erie has the other Great Lakes beat is that it has the most shipwrecks. Lake Erie is a favorable location due to its location between different states. The canals also connect the other major river systems, making them excellent for travel and transporting goods.
While the lake isn't used for this purpose anymore, it used to be. That's why it has the highest shipwreck count. The number of wrecked ships is estimated to be between 1,400 and 8,000. However, only 270 of those shipwrecks have been successfully confirmed.
4. It's Home to a Sea Monster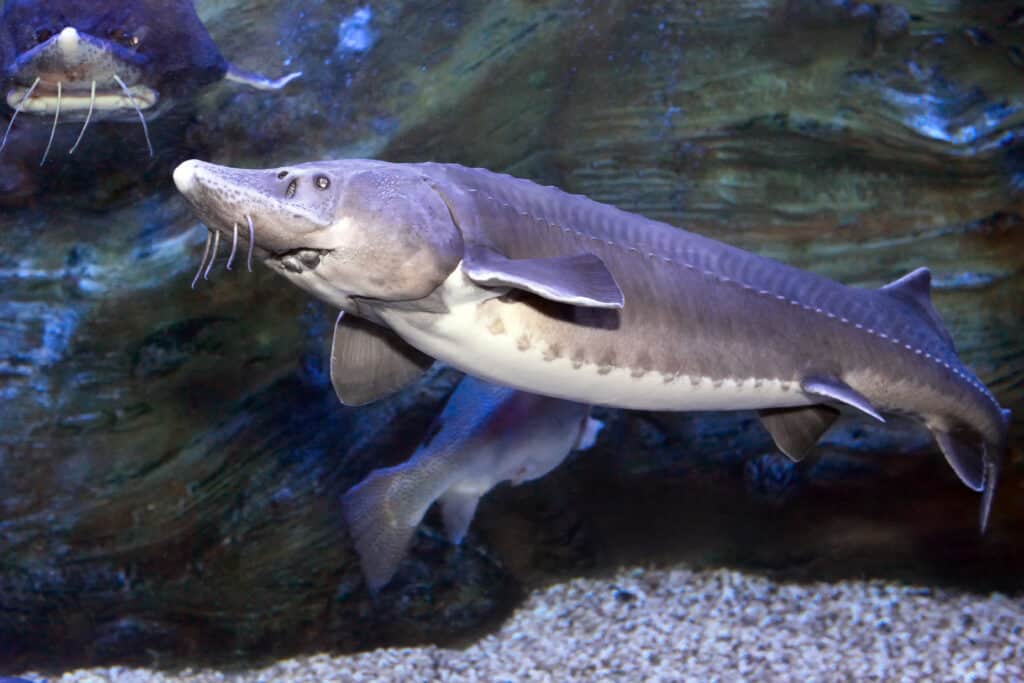 We've all heard of the legend of the Great Loch Ness monster, and Lake Erie has a similar sea creature. Since the early 18th century, there have been reports of sightings of a creature that lives in the lake. It's supposedly a giant sea serpent that has been named Bessie. 
However, Lake Erie is known for having a sturgeon, which is an enormous fish. The species is known to grow up to 10 feet in length. They generally live at the bottom of the lake and are favored by the fishing community.
Activities at Lake Erie
There are tons to do both around and by Lake Erie. Many travelers visit the lake for activities more than to sightsee the lowest point in Michigan. Whether looking for family fun or a quick getaway, Lake Erie has plenty of surrounding attractions.
Sterling State Park
Sterling State Park is located on the beachfront of Lake Erie. It features plenty of outdoor activities, including swimming, boating, and fishing. Aside from that, there are surrounding trails perfect for hiking, camping, and even sightseeing. The state is home to Luna Pier, a major sightseeing location.
Lake Erie Metropark
The Lake Erie Metropark is located in Brownstown township and spans over 1,607 acres. The park is surrounded by wildlife, meadows, lagoons, marshes, and much more. There are also three miles of shoreline, making it an excellent place for beachside activities.
For visitors, there is an 18-hole public golf course where they can enjoy a day of golfing. Aside from that, there is a museum and nature center, which is perfect for the family. If you're in the area when it occurs, there is the event Hawkfest in the fall.
Pointe Mouillee State Game Area
Pointe Mouillee State Game Area has the world's largest freshwater marsh restoration project. However, visitors mainly come to the area for hunting on the waterfront. Since the area is mainly marsh, there are plenty of waterfowl.
Here, you can find ducks, geese, and swans. For ducks, the most common are the black duck, American wigeon, and the ruddy duck. For geese, you'll find Canada geese. Lastly, there are mute and tundra swans.
How to Get to Lake Erie
Visitors worldwide come to see the Great Lakes, and Erie is just as popular. To get to Lake Erie, you must first book a ticket to Michigan. If you're already living in the state, you'll need to get to one of these towns:
St. Joseph
South Haven
Monroe
These are the beach towns and cities closest to Lake Erie. Each town is home to tourism and is a great place to visit Lake Erie if you're interested. Aside from that, they are close enough that you can go to Lake Erie and participate in the many outdoor or indoor activities, along with walking the shorelines.
Where is Lake Erie Located on a Map?
Lake Erie is the fourth largest lake by surface area out of all other Great Lakes. The lake at its deepest is 210 feet, however, in the southernmost part of the lake, it is the shallowest, and smallest by volume of any of the Great Lakes.
Here is Lake Erie on a map:
---
The Featured Image
---