The lowest point in Washington is the Pacific Ocean at sea level. The Washington Coast is remote and wild and exceeds expectations every mile north, from the Columbia River mouth to the tip of the Olympic Peninsula. Known for being humble, with only a few small towns dotted along the way, you can experience the solitude, tranquility, and stunning scenery along the Evergreen State coast.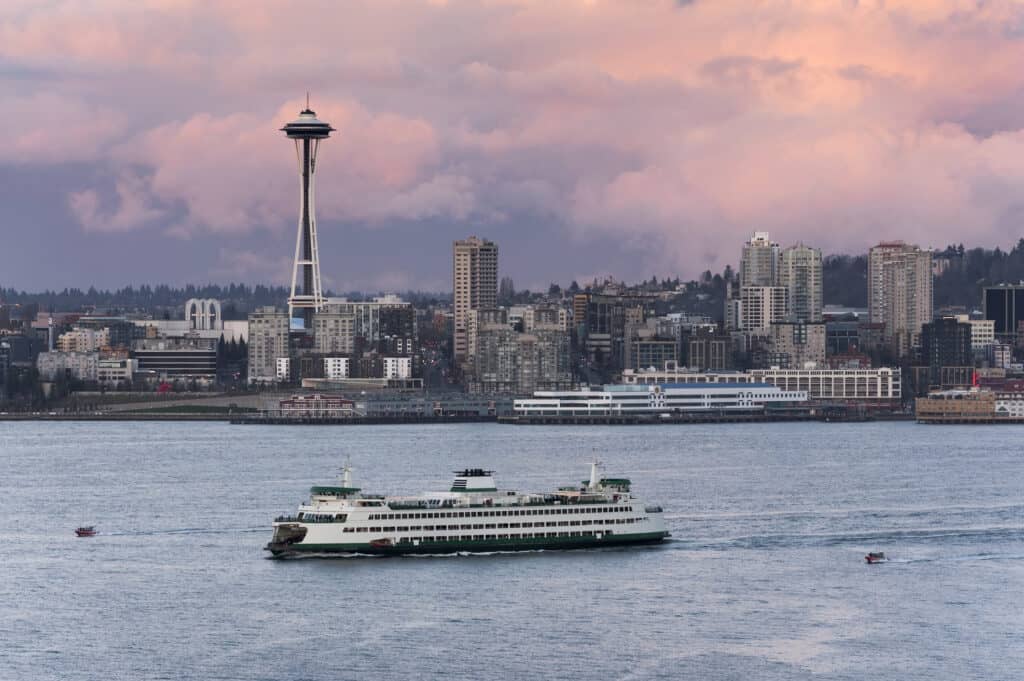 Beaches To Visit In Washington
Visitors to the lowest point in Washington will be delighted to discover some of the most pristine, relaxing beaches and resort destinations. Take a peek at just a few vacation destinations where rest and recreation are a priority.
Long Beach Peninsula
The southwest corner of the state, where the Columbia River enters the ocean, is where Cape Disappointment State Park is located. The explorers' Lewis and Clark completed their journey when they reached this point. You can follow their expedition at the Lewis and Clark Interpretive Center on a 200-foot cliff. Formerly known as Fort Canby, this park still retains the remains of a Civil War-era fort hidden in waist-high ferns. On top of the cliff are two working lighthouses. Built more than a century ago, these lighthouses overlook the confluence of the Pacific Ocean and Columbia River. You can also enjoy one of the many hiking trails designed to head toward the best places in the park.
This park is on the Long Beach Peninsula. It's not the longest beach in the world, but the peninsula's 28-mile shore is arguably the longest on the West Coast. You will find kites soaring above you, families sitting by the beach fire eating s'mores, and cyclists exploring the 8.5-mile Discovery Trail traveling along the dunes. Another activity at a Washington low elevation point includes the Long Beach arcades, go-karts, and an old-school beach town. Ilwaco, at the southern tip, is known for its fishing and art galleries. At the northern end is the historic town of Oysterville and Leadbetter Point State Park. This park is where you can sit and watch the ocean.
You can also find the Willapa National Wildlife Refuge here. The trail in the refuge is popular amongst nature lovers and birdwatchers. It leads hikers into native forests and birdwatching areas in Willapa Bay. You could even paddle out to Long Island at high tide from Willapa Bay.
Westport Is a Low Washington Point That Always Delights
Further north is Tokeland, a small town many artists call home and Washington State's oldest hotel. The restaurant at the Tokeland Hotel alone is worth taking the time to visit. Many area events take place in the hotel, like the annual Art Studio Tour and Woodfest. To the north of Tokeland is the Grayland State Park, a quiet coastline lined with sea pines where people go beachcombing, fly their kites, and enjoy the scenery. Nearby Tokeland is Westport, a town rich in maritime history, one more delight along a Washington low elevation point that intrigues visitors. Alternatively, you can also book a salmon fishing charter and surf at Half Moon Bay in Westhaven State Park.
Westport is also home to the Westport Maritime Museum. Initially built as a Coast Guard Rescue Station in 1939, it has a rich history. The museum's most significant artifacts are the Destruction Island Lighthouse lens and a complete whale skeleton. The museum also houses Washington's tallest lighthouse, the Grays Harbor Lighthouse. Tourists can visit this icon seasonally or by appointment.
Ocean Shores: A Favorite Washington Low Elevation Point
Ocean Shores is across from Westport Harbour. Go-karting, golfing, and bowling are family favorites, as well as six miles of sandy beach. Close to Damon Point is a famous beach for people who enjoy birdwatching, but it's also popular with rockhounds. If you visit this beach, you will see amber agates and petrified trees along the pebble sticks of this beach.
North Beach
Copalis Beach and Griffith Priday State Park are in North Beach. Both of these spots have great hiking trails across the dunes. You could also take a bike ride and discover Seabrook's eco-friendly hiking trails and beaches. Nearby, Seabrook is home to Roosevelt Beach, which is known for picturesque clay cliffs and lagoons. You could also visit the Museum of the North Beach, where you can search for treasures among the tsunami debris.
Wildlife Along the Washington Coast
Seabirds, peregrine falcons, and anglers use sheltered cliffs and seabeds to build their nests. At the foot of the cliffs, harbor seals use undulating platforms as breeding grounds to raise their young. In contrast, some fur seals use the rocky habitat as a temporary hideout. Killer whales swim nearby and hunt seals and other mammals that are part of their diet. The offshore areas are feeding grounds for cormorants, chafers, harlequin ducks, pigeons, and antelopes.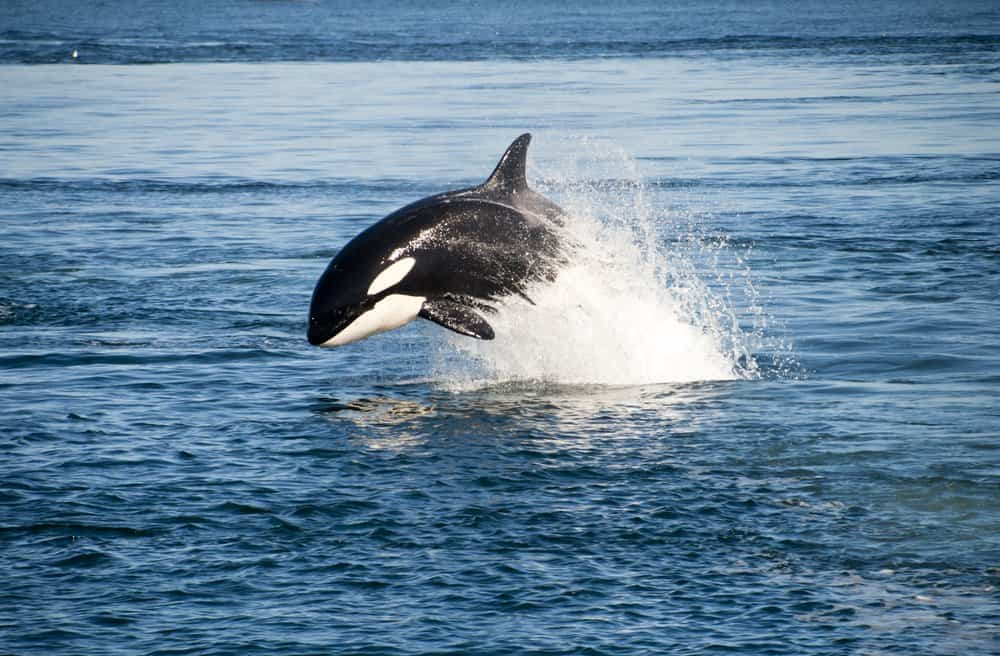 Washington's Lowest Point Wildlife on Beaches and Sand Dunes
Dunes and sandy beaches provide sleeping and foraging habitats for shorebirds, like sanderlings, and nesting habitats for white plovers. Driftwood is used as a feeding and resting place for eagles and hawks and as a roosting windbreak for sandpipers and plovers. Many birds rest and live in trees and dune shrubs along the coast. Also, many small mammals, lizards, snakes, and amphibians live among the vegetation and tree trunks on beaches at the lowest point in Washington. Moreover, it is common to see various invertebrates living in dune habitats, like Taylor's Checkerspot and Island Marble which are rare butterflies.
Small fish spawn on the beach like the surf smelt and sand lance. Salmon, other fish, seabirds, and various sea animals feed on "forage fish," like the surf smelt and sand lance. Different types of forage fish are Pacific herring, anchovies, and sardines.
Learn What Wildlife You Find Along the Estuaries
In coastal areas near estuaries, salmon juveniles adapt to their habitat as they travel from freshwater streams to the open Washington ocean. Salmon are unique as they live in saltwater and spawn in freshwater. Washington State homes nine species of migratory salmonids. Steelhead, seashore cutthroat trout, Dolly Baden, and bull trout live in the waters at Washington's lowest point. Lampreys are also migratory fish that inhabit these estuaries. Lampreys are shaped like eels and use sucker-like mouths to hook and feed on host fish. Also found in estuaries are tiny non-native snails that eat algae, sediments, and debris that native snails would otherwise consume. These alien snails were found in the Lower Columbia River Basin in 2002, and their populations are increasing.
Wildlife Along Salt Marshes and Mudflats
Wetlands with salt and brackish water are essential habitats for insect larvae, shrimps, sea worms, snails, and invertebrates. Fish and wildlife eat these creatures, including waterfowl, raccoons, otters, and salmon. Many of these invertebrates, like algae, need the structure of seagrass meadows to survive. In turn, Ringguns survive on seaweed. Moreover, seagrass is an essential food source during the Pacific flyway's semiannual migration. Species of fish and marine life caught commercially, like red rock crabs, Pacific herring, and flounder, depend on seagrass beds throughout their life cycle. In estuaries, non-native European green crabs hunt and eat coastal crabs, mussels, and small oysters. They were first spotted in 1998 and are now common in Puget Sound.
Washington's Lowest Point Is Also Tsunami Country
Washington has experienced earthquakes and tsunamis. Washington's lowest point on the Pacific Ocean coastline is prone to tsunamis because of faults along the coast and the offshore Cascadia Subduction Zone (CSZ). Because of the CSZ, 19 earthquakes of magnitude nine or greater have occurred over the past 10,000 years. The most recent tsunami on the Washington coast was in 1700. Evidence of this can be found in ghost forests, tsunami sand deposits, and Native American oral lore. This tsunami hit not only America but also the coast of Japan across the Pacific. It was called the "orphan tsunami" before evidence linked it to the Cascadia quake along Washington.
Where Is Washington State Located on a Map?
Washington State is located on the northwest coast of the United States and is bordered by the Pacific Ocean on the west coast, Idaho to the east, Oregon to the south, and the Canadian Province of British Columbia to the North.
The photo featured at the top of this post is © iStock.com/jarenwicklund
---
Sources

USGS, Available here: https://pubs.usgs.gov/gip/Elevations-Distances/elvadist.html
Scenic Washington, Available here: https://www.scenicwa.com/story/everythings-beachy-on-washingtons-pacific-coast
Washington Department of Fish and Wildlife, Available here: https://wdfw.wa.gov/species-habitats/ecosystems/marine-shorelines#species
The TsunamiZone, Available here: https://www.tsunamizone.org/washington/