Clark County is a large proportion of Nevada with over two million residents. The most well-known city within Clark County is Las Vegas. This area is no stranger to scorching hot summers.
Just like the rest of the country, Clark County is experiencing rapidly increasing temperatures. There can be dangerous heat waves that put residents, wildlife, and the economy in danger. Let's take a look at the worst heat wave in Clark County history and how it impacts the environment. 
Average Temperatures in Clark County
A warm climate characterizes Clark County, Nevada, with blazing summers and typically mild winters. The median temperature for the year is roughly 70°F, although the summertime average can get as high as 95°F. 
The location is fairly dry because it only gets six inches of rain a year. 38 inches per year is the average amount of rain in the country. Throughout the year, Clark, Nevada County often has warm, sunny weather with little to no humidity. 
April, October, and March are the best months when it comes to weather in this region of Nevada. Residents and tourists will agree that July and August are the least pleasant. In fact, the average July high is 104 degrees. 
One of the hottest regions in Nevada is Clark County, where the maximum temperature exceeds 90 degrees on 130 days out of the entire year. 
Worst Heat Wave to Hit Clark County
In July of 2023, the weather was so unbearably hot, that the county hit a record heat wave. A record-breaking heat wave in the city caused the temperature to rise above 117 degrees Fahrenheit. 
July smashed the previous mark of 25 days of temperatures 105 degrees or higher. The weather facility at Harry Reid International Airport, which has been keeping track of weather since 1948, reports that the daytime maximum temperature in July was in excess of 100 degrees on every single day of the month.
The Nevada Heat Wave of 2005
According to recent research from the online publication 24/7 Wall St, the heat wave of July 2005 was the most catastrophic weather-related or natural disaster in Nevada history. According to the investigation, 17 people died as a result of the unbelievable temperatures. 
Early to mid-July of that year saw a significant heat wave sweep across the Southwest of the United States. Areas of Nevada, California, Arizona, and southern Utah experienced peak temperatures over 104 degrees. In the area, many record temperatures were set in 2005.
How Do Heat Waves Affect People?
Everyone is affected by the ever-rising temperatures around the globe. However, some people are more susceptible to physical strain, worsening sickness, and a higher risk of passing away from prolonged exposure to extreme heat. 
Those that need extra caution include the young and old, pregnant people, those who work outdoors, athletes, and the underprivileged. At the height of this scorching wave, almost one-third of Americans were under excessive heat warnings, watches, and alerts. 
A new database was introduced by regional medical professionals in Las Vegas to track heat-related fatalities in the area of Clark County that surrounds Las Vegas from April to October.
Seven fatalities have been reported since April 11 according to the Southern Nevada Health District, while 152 deaths in 2022 were considered to be heat-related. Illnesses caused by heat can cause heat exhaustion, heat stroke, as well as harm to the nervous system or other essential organs when an individual's core temperature increases more quickly than it can lower. 
According to research, there are an additional 1,373 deaths on average each year in the United States as a result of the rise in days with temps over 90 degrees. Medical examiners and regional health departments caution that common prescription medications and inhibitors, such as alcohol, over-the-counter cold treatment, blood pressure pills, and antidepressants, might increase a person's susceptibility to heat issues. 
Common Signs of Heat-Related Illnesses 
If you have any of these symptoms, please get to a cool place and call 911. Heat-related dangers such as heat stroke can quickly become fatal. 
Dizziness
Throbbing headache
Rapid pulse
Red skin
Nausea
Confusion
Rash
Fatigue
Muscle cramps
Excessive sweating 
It's important to note that here at A to Z Animals, we are not licensed medical professionals. Please seek advice from your healthcare team, especially if you're experiencing any of the aforementioned symptoms. 
Environmental Impacts of Heat Waves
Since they are anticipated to rise in quantity, duration, and intensity over the 21st century, heat waves are severe weather phenomena that have grown to be a significant source of public worry. The effects of extreme heat can be felt in many facets of daily life. 
Children's ability to retain information is negatively impacted by hot weather, which also affects how well they do on tests. This will probably have a major impact on how well school can be conducted during these hot days. 
Residents of urban areas, notably those in Las Vegas, suffer special risks from heat because of the changing environment. Cities face local temperature rises as a result of the urban heat-island impact along with the consequences of global temperature changes. 
Heat stress can harm many things in our environment, including blooming and photosynthesis. This can have a severe impact on agricultural output. Farmers who raise livestock must also pay for heat stress by working outdoors and taking extra care to ensure their livestock are safe in the heat. 
Extreme heat has an impact on a variety of infrastructure, notably roadways, trains, and aviation. For instance, during a heat wave in Arizona in 2017, countless flights had to be canceled because the temperature reached 119°F, which is higher than what some models of aircraft can operate at. 
How to Prepare For Extreme Heat?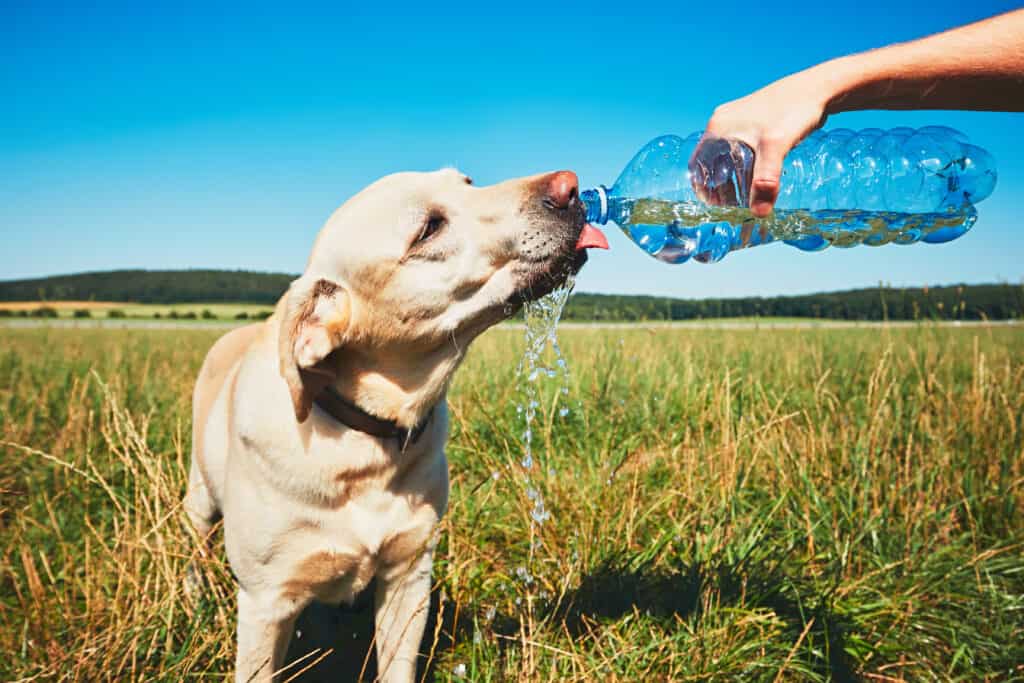 So, what can you do to prepare for an upcoming heat wave? How can you help others during this time? For starters, talk with your pharmacist to check if any of your or your loved ones' medications are affected by heat. 
Next, prepare your home for the extreme weather. Close the curtains in sun-facing rooms to stay comfortable inside. Take in a lot of fluids and limit your alcohol consumption. Avoid using the oven when you can maintain a suitable interior temperature in your house. 
Avoid the sun's rays between the hours of 11 a.m. and 3 p.m. when they are at their strongest. Keep to your regular bedtime routine, use thin sheets, and put your pajamas in the refrigerator before bedtime for an extra cool sleeping experience. 
Never leave anybody in a parked car, particularly infants, young children, or pets. Speaking of which, make sure the pavement is safe before taking your dog for a summertime walk outside. 
If you can't touch it with your hand, their paws can't stand the heat. When you're outside, stay in the shade, use a wide-brimmed hat, and apply sunscreen with an effective SPF and UVA rating. 
How to Help Someone Experiencing Heat-Related Illness
Heat exhaustion is typically not significant if a person can be cooled off within 30 minutes. Start by transferring them to a cool location if you can. Ask them to lie down while you lift their feet just a bit. Have the person drink cold water or a sports drink with electrolytes. 
Splash or bathe them with cold water to cool their skin, then fan them. Cold compresses over the neck or armpits are often helpful. Heat stroke will then occur if they cannot recover within 30 minutes. 
Despite being overheated, those who have heat stroke might stop sweating. If this happens, a seizure is likely to occur. Please seek medical attention, even if you think the heat stroke is manageable. 
We hope that you take care, while still enjoying all that Clark County has to offer.
---
The Featured Image
---