What happens to old gravel quarries once mining activities cease? In some cases, they transform into stunning lakes, drawing both wildlife and recreational visitors. That's precisely the transformation that unfolded in Fremont, California. There, officials established a new regional park, Quarry Lakes, from reclaimed gravel pits. Containing the newest of California's lakes, Quarry Lakes Regional Park attests to human ingenuity and ecological restoration. So, we're really talking about the state's four newest lakes: Horseshoe Lake, Rainbow Lake, Lago Los Osos, and Willow Slough. Here, we explore its history, its present state, and its sustainability plans.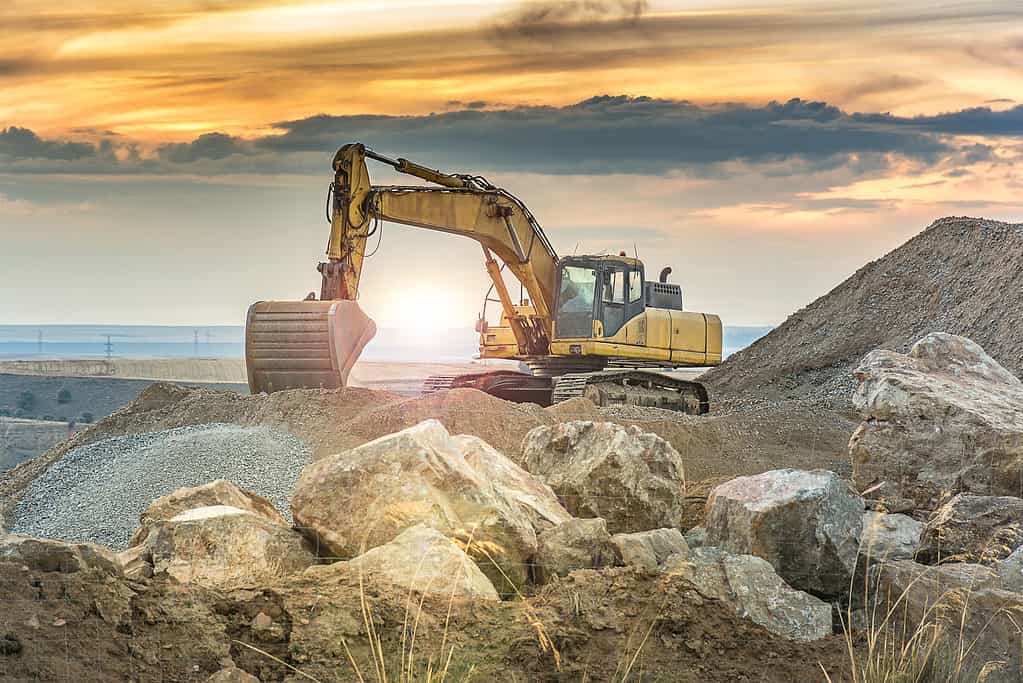 Quarry Lakes: A Work-in-Progress with Deep Historical Roots
Quarry Lakes offers a vibrant historical landscape, from Native American heritage safeguarded in Coyote Hills Regional Park to remnants of historic Mexican ranchos and Mission San Jose. Alameda Creek, once the dividing line between Contra Costa and Santa Clara Counties, also adds a significant chapter to the park's storied past.
The Journey from Quarry to Park
Founded in the mid-19th century, the Niles Sand and Gravel Company created the quarries that give Quarry Lakes its name. The gravel mined here was instrumental in building the western segment of the transcontinental railroad. Once the quarry operations ended, the Alameda County Water District repurposed the lakes for groundwater recharge, channeling water from Alameda Creek into the former excavation sites.
Collaborative Efforts and Phases
The transformation of Quarry Lakes into a regional park is the result of a long-standing partnership between the Alameda County Water District (ACWD) and the East Bay Regional Park District (EBRPD). The two agencies acquired the property between 1975 and 1992 through various means, including purchase, donation, and inter-agency agreements. Of the park's 471 acres, some 350 acres are the lakes themselves.
Park development kicked off in 1997, when the Alameda County Water District (ACWD) used heavy grading equipment to reshape the quarry pit's slopes. The goal was to reduce erosion and create a landscape better suited for public use. Fast forward to August 2000, and the East Bay Regional Park District (EBRPD) took the reins, focusing on recreational amenities. They rolled out turfgrass lawns, set up picnic spots and shade pavilions, constructed a swim beach and a boat launch ramp, and laid out an extensive trail network.
Funding and Future Plans
The initial phase of the park's development came with a $5.8 million price tag. A sizable grant of $3.65 million from the City of Fremont Redevelopment Agency covered a significant portion of the costs. The balance was funded through Measure AA, an open-space bond measure that received voter approval back in 1988.
As Quarry Lakes continues to evolve, it shows how collaborative efforts between various agencies can transform an industrial site into a recreational and ecological haven. ACWD has committed to pursuing restoration projects. EBRPD maintains efforts to improve and develop the park in a way that's both environmentally responsible and beneficial to the community it serves. Indeed, it's a work-in-progress that honors its rich history while looking forward to a sustainable future.
The Four Lakes: A Geological Marvel Unveiled
Born out of abandoned quarries, the recreational area's lakes are the result of a geological process that began when mining operations ceased in the 1970s. Essentially, groundwater and rainwater seeped into the empty pits, gradually filling them up and giving birth to a series of lakes that are now the heart of the park.
The lakes at Quarry Lakes are fast becoming thriving ecosystems that support both aquatic and terrestrial life. They also attract a variety of migratory birds, making the park a valuable habitat and a birdwatcher's paradise.
Horseshoe Lake: The Crown Jewel
The largest of these lakes, Horseshoe Lake, is a sprawling aquatic expanse that covers 31 acres and reaches depths of up to 80 feet. The lake's size and depth attract a diverse range of water activities. Visitors can swim, fish, or boat using non-gasoline-powered vessels, as the lake prohibits gas-powered boating. In addition to watery recreation, Horseshoe Lake serves as a vital groundwater recharge site. In this capacity, it contributes to the Niles Cone groundwater basin. The basin provides drinking water for over 300,000 people in the area.
The Other Lakes: A Diverse Ecosystem
Accompanying Horseshoe Lake are Rainbow Lake, Lago Los Osos, and Willow Slough, each with its unique characteristics and ecological significance. Quarry Lakes teem with diverse fish species, including trout, catfish, bass, and bluegill, making it a popular destination for anglers. This deliberate stocking not only provides ample opportunities for anglers but also contributes to a rich aquatic ecosystem that supports a diverse range of wildlife.
As of this writing, Horseshoe and Lago Los Osos lakes are under "Caution Advisory" for blue-green algae levels.
Rainbow Lake: Open to the public for water activities, this lake also enjoys regular stocking with various types of fish, much like Horseshoe Lake.
Lago Los Osos: While this lake welcomes nature observation, it prohibits water activities.
Willow Slough: This is the smallest of the four water bodies in the Quarry Lakes. Similar to Lago Los Osos, this area opens for nature observation but bans fishing and water activities.
Each of these lakes contributes to the beauty and diversity of Quarry Lakes. They offer visitors a range of activities from fishing and boating to wildlife viewing. Remember to follow all posted rules and advisories to ensure a safe and enjoyable visit.
What Makes Quarry Lakes Unique?
The Role of Human Intervention
What makes these lakes truly remarkable is the role of human intervention in their creation and ongoing maintenance. Officials regularly stock the lakes to sustain a balanced ecosystem. Additionally, they routinely monitor water quality, ensuring a safe and healthy environment for both wildlife and visitors. The Park District's website provides comprehensive and up-to-date water quality data, including things like blue-green algae levels.
A Hub of Recreational Activities
Quarry Lakes divides into two main sections, each featuring its own unique set of activities:
Recreation
Swimming: Designated areas for a refreshing dip.
Picnicking: Open areas are available on a first-come, first-served basis. Although some areas are reservable.
Fishing: Allowed in specific lakes; fishing license required.
Water Activities: Enjoy non-gasoline powered watercraft like canoeing, kayaking, stand-up paddleboarding, and sailboarding.
Nature Appreciation
Hiking: Trails for nature walks and more strenuous hikes.
Biking: Cycle-friendly paths with connections to the Alameda Creek Regional Trail.
General Guidelines
Fishing Regulations: The park bans lead fishing weights but offers an exchange program.
Pet Policy: Leashed dogs are welcome, although the park prohibits them from entering the water.
Wildflower and Plant Identification at Quarry Lakes
Quarry Lakes is a sanctuary for plant enthusiasts. With its diverse ecosystems, the park offers a rich bounty of flora, including a variety of wildflowers and plants. Whether you're an amateur botanist or simply a nature lover, Quarry Lakes provides an excellent opportunity for plant identification and appreciation.
Official Guide to Quarry Lakes Wildflowers
The EBRPD offers an official guide that details the wildflowers you can find in Quarry Lakes. This guide is a comprehensive resource for identifying local flora and is particularly useful for educational walks and botanical studies. For anyone interested in the plant life of the area, it's a must-have.
Calflora's "What Grows Here"
Calflora, a nonprofit wild plant information and education resource for California, offers a feature called What Grows Here. It gives users information on the plants that grow in specific locations, including Quarry Lakes. While the website is a valuable resource, it seems to focus more on the general area rather than specific plants found in Quarry Lakes. So, it might be a bit overwhelming for newcomers to the world of plant identification.
PlantID.net's Extensive List
A more manageable resource for the uninitiated is PlantID.net. The resource contains an extensive list of plants that can be in Quarry Lakes. The list is quite comprehensive, covering everything from trees and shrubs to flowers and grasses. It includes plants like Alkali Bulrush, American Vetch, Annual Beard Grass, and many more.
Quarry Lakes is a treasure trove for plant identification. It offers a range of resources for both casual observers and serious botanists. Whether you're captivated by vibrant wildflowers or more subdued grasses and shrubs, Quarry Lakes has something for everyone. So, grab your field guide or smartphone app and start exploring this botanical wonderland.
Ecological Importance and Cultural Heritage
The park is in the Niles Cone groundwater basin, an important drinking water resource. It also preserves the historical and cultural heritage of the site. The land was once home to Native Americans, Spanish missionaries, and early settlers. Quarry Lakes plays a crucial role in preserving riparian zones and attracting migratory birds. This make it a valuable habitat for a diverse range of bird species.
Fremont: The Tech-Savvy City with Nature's Newest Lakes
Fremont, a city in Alameda County, is the fourth most populous city in the Bay Area, behind San Jose, San Francisco, and Oakland. As of 2020, its population stood at 230,504. But what sets Fremont apart is its unique blend of technological innovation and natural beauty. This harmonious mix is epitomized by Quarry Lakes Regional Recreation Area.
A Close Neighbor to Silicon Valley
Fremont's proximity to Silicon Valley makes it a significant hub for the tech industry. The city is home to over 1,700 tech companies and 900 "hardware side" manufacturing companies, representing a staggering 1 in every 4 jobs. This strong tech presence has roots that go deep into the city's modern identity, making it the closest East Bay city to the tech mecca of Silicon Valley.
Fremont's Rich History
The city traces its historical roots to the community that grew around Mission San José, established in 1797 by the Spanish under Padre Fermín Lasuén. Fremont officially incorporated on January 23, 1956, merging several towns into one unified city. The five towns being: Mission San José, Centerville, Niles, Irvington, and Warm Springs. Officials named the city after John C. Frémont, known as "The Great Pathfinder," a general who played a pivotal role in the American settlement of California. Frémont is also responsible for the naming of the Golden Gate (both strait and bridge).
Walking the Walk: A Commitment to Sustainability
According to the city's website, Fremont has managed to reduce its CO2 emissions 29.7 percent from 2005 to 2019. This commitment to sustainability is noteworthy, especially considering the city's industrial profile. Fremont maintains 1,224 acres of parkland. It ranks fourth in cities with most parkland per 1,000 residents in the United States.
A City of Trails and Diversity
The city is incredibly diverse, with distinct and historic districts and a large percentage (48.6 percent) of residents born outside the United States. This diversity extends to its natural landscapes, best exemplified by Quarry Lakes, the newest lakes in California.
Conclusion
Quarry Lakes is a great example of the power of nature and human ingenuity to create something new and beautiful from something old and abandoned. And Fremont, a city leading the way in sustainability gains, makes it the perfect backdrop for this liquid phoenix. So, whether you're a history buff, angler extraordinaire, kayaker, picnic partaker, or general outdoor enthusiast, Quarry Lakes's new waters has something for you.
The photo featured at the top of this post is © LisaBourgeault/Shutterstock.com
---