From the Tennessee cave salamander to the Tennessee walking horse, the state of Tennessee has got the bases covered where official state animals are concerned. Join us as we celebrate Tennessee's official animals. Come along as we explore the rich tapestry of wildlife that officially calls the Volunteer State home. Hop on the a-z-animal express as we discover the 13 official state animals of Tennessee.
1. Amphibian
The Tennessee cave salamander (Gyrinophilu palleucus), was named the official state amphibian in 1995, making it one of the official state animals of Tennessee. This remarkable amphibian embodies the resilience and also adaptability required to thrive in the dark and demanding environment of underground caves.
The Tennessee cave salamander possesses a slender body that can grow up to seven inches (18 cm) long. They have smooth, moist skin in shades of pink, orange, or pale yellow. Its translucent skin is a remarkable adaptation, allowing the salamander to absorb oxygen directly through its body, eliminating the need for lungs or gills.
In addition, one of the salamander's most striking features is its well-developed sensory organs. It has small eyes with reduced vision, as sight is of little use in the perpetual darkness of its subterranean habitat. Instead, the Tennessee cave salamander relies on its extraordinary olfactory and tactile senses to navigate and find prey.
Tennessee cave salamanders feast on an assortment of small invertebrates, such as insects, spiders, and crustaceans. Surprisingly, their entire life cycle takes place within the cave system. It breeds in underground streams and pools, where females lay clusters of eggs attached to submerged rocks or vegetation.
The young hatch as fully formed larvae, equipped with external gills for aquatic respiration. However, after undergoing a series of metamorphic changes, they transform into juvenile salamanders, losing their gills and adopting a more terrestrial lifestyle.
These incredible creatures have adapted to thrive in the harsh cave environment, with stable temperatures, high humidity, and limited food sources. They navigate through the labyrinthine passages, utilizing their sensory abilities to find suitable habitats and also avoid potential predators.
2. Bird
The mockingbird (Mimus polyglottos), was selected as the official state bird in 1933. This remarkable songbird is a true virtuoso, renowned for its mimicry and melodious repertoire. The mockingbird is a medium-sized bird, measuring 9-10 inches (22-25 cm) in length, with a graceful slender body and long tail.
Its striking appearance showcases a blend of gray and white feathers, subtly accented with black streaks and also white patches on its wings. However, it is the mockingbird's remarkable vocal prowess that truly sets it apart. It is an unrivaled master of mimicry, capable of imitating the songs and calls of various other bird species, insects, and even human sounds.
Apart from their mesmerizing vocal performances, mockingbirds are also known for their spirited and territorial nature. They fiercely defend their nesting territories, fearlessly taking on larger birds and even potential threats to their nests. Their ability to mimic the calls of predators adds an element of deception, further enhancing their defense strategies.
Mockingbirds thrive in a variety of habitats, ranging from forests and woodlands to urban areas and gardens. They are highly adaptable and can be found throughout Tennessee. Their omnivorous diet includes a wide array of foods, such as insects, berries, fruits, and seeds, making them resourceful foragers.
3. Game Bird
The bobwhite quail (Colinus virginianus), was designated as the official state game bird in 1987. Known for its distinctive call and vibrant appearance, the bobwhite quail is a medium-sized bird, measuring 9-10 inches (22-25 cm) long. It boasts a plump, round body with a short, rounded tail. Males feature a striking combination of reddish-brown and white feathers on their heads, throats, and breasts, while females have a more mottled brown appearance for better camouflage.
One of the most recognizable characteristics of the bobwhite quail is its distinct call, often described as bob-white or bob-bob-white. This iconic whistle is not only an auditory delight but also serves as a means of communication between quails, allowing them to establish territories and maintain social bonds.
Bobwhite quails are primarily found in grasslands, open fields, and agricultural areas throughout Tennessee. They are ground-dwelling birds, skilled at navigating through dense vegetation and taking cover when threatened.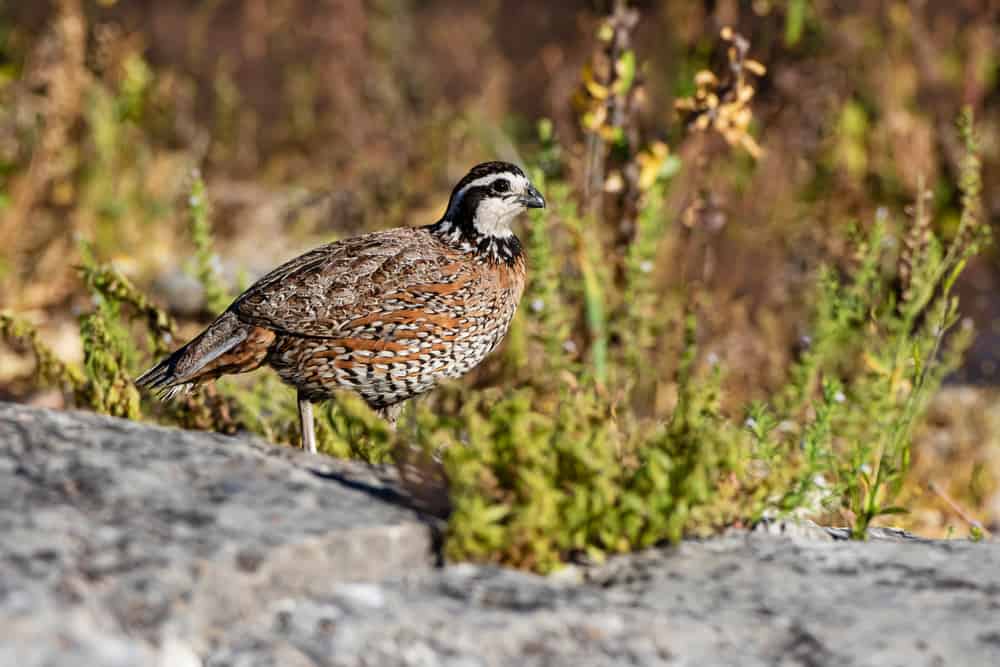 4. Butterfly
The zebra swallowtail (Eurytides Marcellus), was designated Tennessee's official butterfly in 1995. With its striking black-and-white pattern and elegant flight, the zebra swallowtail stands as a testament to the diverse and enchanting world of butterflies.
In addition, the upper side of its wings shows a bold contrast of black stripes against a pristine white background, resembling the stripes of a zebra, hence its name. The elongated hindwings culminate in long, graceful tails, adding an extra touch of elegance to their appearance. The zebra swallowtail's flight is a graceful dance as it glides effortlessly through the air.
5. Sport Fish
Tennessee's official sport fish is the smallmouth bass, designated in 2005. The smallmouth bass (Micropterus dolomieu) is a sport fish that thrives in the freshwater streams, rivers, and lakes of Tennessee. It has a feisty nature and remarkable fighting abilities.
In addition, smallmouth bass has a streamlined, elongated body with a bronze to olive-green coloration, marked by vertical dark bands along their sides. Their lower jaw extends slightly beyond the upper jaw, giving them a characteristic underbite appearance.
The name smallmouth refers to their relatively smaller mouth compared to their cousin, the largemouth bass (Micropterus salmoides). Pound for pound, the smallmouth bass is considered one of the hardest-fighting freshwater fish. Adults can reach lengths of 16-18 inches (40-45 cm) and weigh up to 10 pounds (7 kg).
Additionally, it is renowned for its acrobatic leaps and powerful bursts of energy when hooked. Anglers relish the thrill of battling these spirited fish, as they put their skills and tackle to the test. Their tenacious fighting spirit makes them a popular target for anglers seeking an exhilarating fishing experience.
6. Commercial Fish
The official state commercial fish is the channel catfish (Ictalurus lacustris), which was also designated in 1987. The channel catfish is a freshwater fish found in Tennessee's rivers, lakes, and reservoirs. The channel catfish has a thick body with a slightly flattened head.
Their barbels (whisker-like sensory organs) protrude from the upper jaw. These barbels help the catfish locate food, as they are highly sensitive to touch and taste. The body coloration varies, but ranges from bluish-gray to olive-brown on top, fading to a lighter shade on the sides, and a white or yellowish belly.
The channel catfish has a deeply forked tail, which aids in its powerful swimming and maneuverability in the water. In addition, it can grow to impressive sizes, with adults often reaching lengths of 2-3 feet (60-90 cm) and weighing 20 pounds (14 kg) or more.
7. and 8. Insect
The firefly is also one of the official state animals of Tennessee. In 1975 the firefly and the ladybug were designated the official state insects of Tennessee. The firefly, also commonly known as the lightning bug, is a fascinating and enchanting insect that illuminates the night skies with its magical glow. These bioluminescent creatures captivate both children and adults alike, evoking a sense of wonder and awe in their presence. Fireflies are actually a type of beetle, belonging to the Lampyridae family. They are found in various regions across the world, including Tennessee.
Each firefly species has a distinct pattern and timing of flashes, acting as a form of recognition and courtship display. In Tennessee, the synchronous fireflies, specifically the Photinus carolinus species, put on a spectacular light show, attracting visitors from near and far. In addition, the synchronized flashes of thousands of fireflies in Tennessee's Great Smoky Mountains National Park create a breathtaking natural phenomenon that is truly a sight to behold.
Ladybug
The ladybug, also known as the lady beetle, is a small, charming insect that has captured the hearts of many people around the world. With its vibrant colors and beneficial role in garden ecosystems, the ladybug is celebrated as a symbol of good luck and natural pest control.
Ladybugs belong to the family Coccinellidae, which encompasses a wide variety of species. They are commonly recognized by their round or oval shape and distinctive coloration. While the most well-known ladybugs are red or orange with black spots, they can also be yellow, brown, or also black with contrasting spots or patterns.
These delightful insects serve a vital ecological role as voracious predators of plant-damaging pests. Ladybugs primarily feed on soft-bodied insects such as aphids, scale insects, and mites, which are recognized garden pests. Their appetite for these pests makes them invaluable allies to farmers, gardeners, and anyone also seeking natural pest control methods.
Ladybugs are not only beneficial in terms of pest control but are also admired for their symbolism and cultural significance. In many cultures, ladybugs are considered harbingers of good luck, happiness, and also prosperity. Their gentle presence is believed to bring blessings and protect gardens from harm, making them beloved and cherished insects.
9. Agricultural Insect
Since 1990, the official state agricultural insect has been the honey bee (Apis mellifera). The honey bee is a fascinating and highly valued insect that plays a vital role in pollination, honey production, and the overall health of ecosystems. Revered for their complex social structure and remarkable abilities, honey bees have been an integral part of human civilization for thousands of years. Honey bees are known for their distinct black and yellow stripes. Honeybees are key pollinators.
In addition, the social structure of honey bees is highly organized and intricate. A typical honey bee colony consists of a single queen, numerous worker bees, and a smaller number of male bees, known as drones. The queen is responsible for laying eggs and ensuring the survival of the colony, while the worker bees perform tasks such as foraging, caring for the young, and maintaining the hive. Drones are responsible for mating with new queens.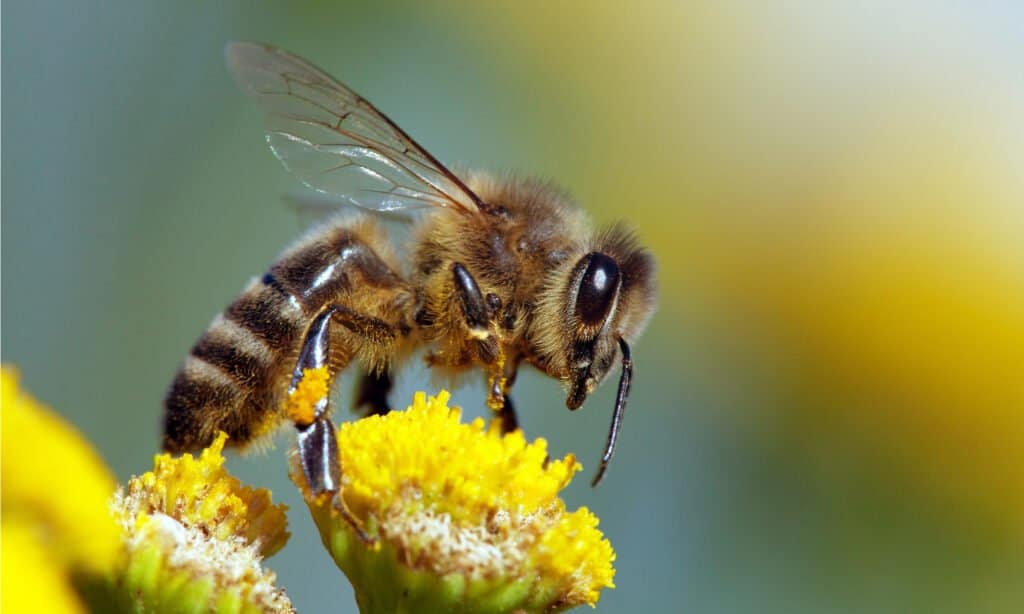 10. Reptile
A reptile is also one of the official state animals of Tennessee. The Eastern Box Turtle (Terrapene carolina), was designated the official state reptile in 1995. It is native to Eastern North America. Its shell is highly domed and composed of a bony upper shell, called the carapace. Its hinged lower shell is called the plastron. The carapace displays a range of colors, including shades of brown, olive, or black. They often have intricate patterns of yellow or orange lines and spots. The plastron is typically yellow or tan in color.
Additionally, these turtles have an average lifespan of 40 to 50 years. They are able to retract their head, limbs, and tail into their shell for protection. Eastern box turtles are predominantly terrestrial, spending much of their time on land. However, they are also adept swimmers. Their diet is composed of a wide range of foods, including plants, fruits, mushrooms, insects, worms, slugs, and also small vertebrates.
11. Wild Animal
In 1971, the raccoon was adopted as Tennessee's official wild animal. Scientifically known as Procyon lotor, raccoons are fascinating and highly adaptable mammals. With their distinctive markings, dexterous paws, and intelligent nature, raccoons are iconic creatures.
They are native to North America and can be found in a variety of habitats, including forests, wetlands, urban areas, and also suburban neighborhoods. They have medium-sized bodies covered in dense fur. Their most recognizable feature is the black mask of fur around their eyes and their ringed tails.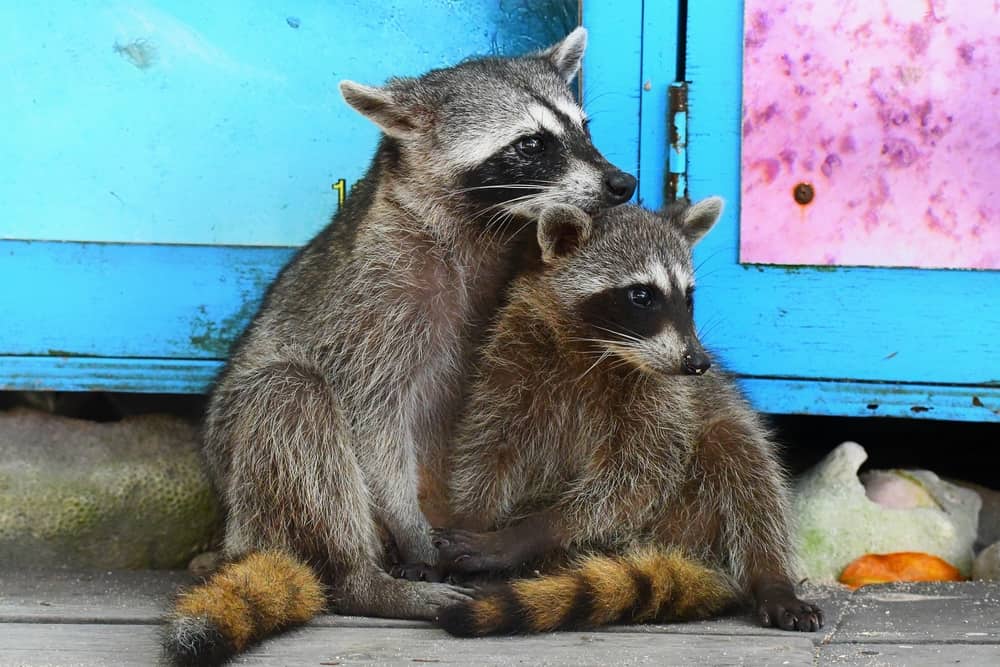 Dextrous Omnivores
One of the raccoon's most remarkable traits is its highly dexterous front paws. Their paws are equipped with long, slender fingers that allow them to manipulate objects with great precision. Raccoons use their agile paws to grasp and manipulate food, open containers, and even solve puzzles.
Additionally, raccoons are primarily omnivorous, with a varied diet that includes both plant and animal matter. They are opportunistic foragers and will eat fruits, nuts, insects, small vertebrates, eggs, and also fish.
Raccoons are most active during the night, utilizing their keen sense of hearing and excellent night vision to navigate and locate food. Raccoons are also strong climbers and are capable of descending trees headfirst, thanks to their flexible ankles and sharp claws.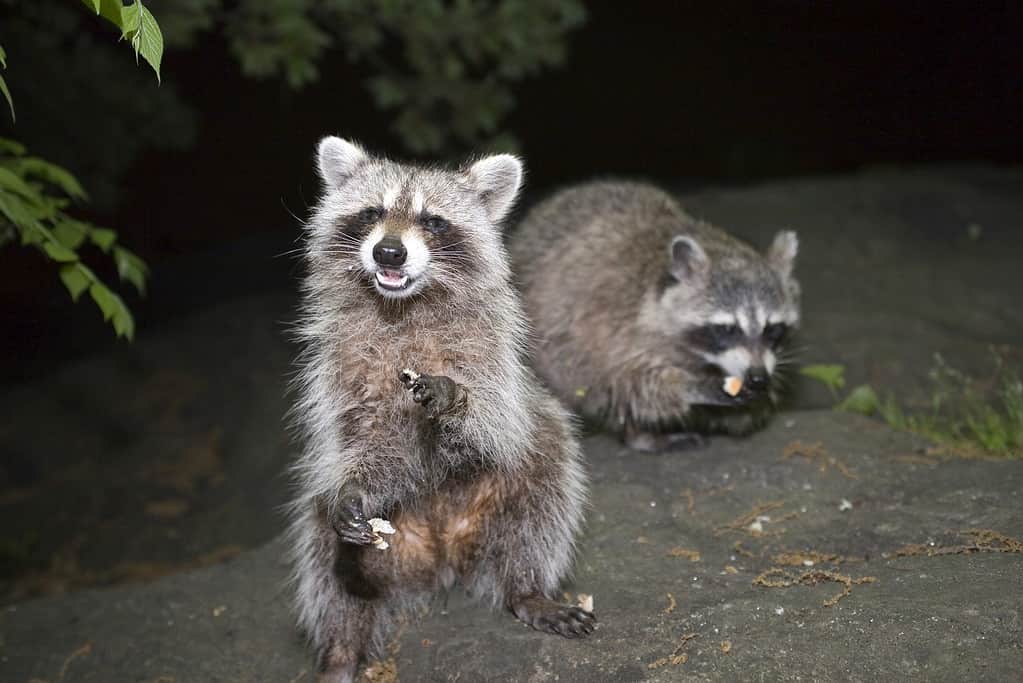 12. Tennessee Walking Horse
The Tennessee walking horse (Equus ferus caballus) was named the official state horse in 2000. It is a remarkable breed known for its smooth, gliding gait and gentle disposition. With its distinctive high-stepping action and elegant presence, the Tennessee walking horse stands as an iconic symbol of the equestrian heritage in Tennessee.
The Tennessee Walking Horse is characterized by a naturally smooth gait that sets it apart from other horse breeds. In addition to its smooth gait, the Tennessee walking horse displays grace and beauty in its physical appearance. They typically have a well-proportioned body with a strong, muscular build. Their heads are refined with expressive eyes and alert ears. The breed exhibits a range of coat colors, including solid colors, spotted patterns, and pinto markings, adding to their visual appeal.
Additionally, Tennessee walking horses are known for their calm and gentle temperament, making them suitable for riders of all levels of experience. The Tennessee Walking Horse is celebrated at various equestrian events and shows, including the Tennessee Walking Horse National Celebration, held annually in Shelbyville, Tennessee.
13. Dog
A dog also made it on the list of official state animals in Tennessee. The bluetick coonhound was made the official state dog in 2019.
The bluetick coonhound (Canis lupus familiaris) is a breed of scent hound known for its blue ticked coat pattern and also impressive tracking abilities. With their keen sense of smell, endurance, and characteristic baying voice, bluetick coonhounds are highly valued as hunting companions and loyal family pets.
One of the most prominent features of the bluetick coonhound is its coat, which is short, dense, and adorned with a pattern of dark blue or black ticking on a white background. This unique coat gives them a mottled or speckled appearance and serves as a distinguishing characteristic of the breed.
As scent hounds, bluetick coonhounds have an exceptional sense of smell and are particularly skilled in tracking and treeing raccoons and other small game. They possess an innate ability to follow scent trails, utilizing their noses to detect and pursue game over varied terrain and challenging conditions.
Despite their hunting heritage, bluetick coonhounds are known for their friendly and sociable nature. They are generally good-natured and get along well with humans and other dogs. They are loyal and affectionate toward their families and enjoy being part of daily activities. However, providing mental stimulation through training sessions and interactive toys is important for their mental health.
Smokey
Smokey, the University of Tennessee mascot, is a bluetick coonhound. The university adopted the bluetick coonhound as its official mascot in 1953. Smokey has since become an iconic symbol of Tennessee pride and spirit. In addition, Smokey is known for his distinctive appearance, with a blue ticked coat, expressive eyes, and a friendly and energetic demeanor. He can be seen cheering on the Tennessee Volunteers at various sporting events.
Summary of the 13 Offical State Animals of Tennessee
| Number | Type of Animal | Animal |
| --- | --- | --- |
| 1 | Amphibian | Salamander |
| 2 | Bird | Mockingbird |
| 3 | Game Bird | Bobwhite Quail |
| 4 | Butterfly | Zebra swallowtail |
| 5 | Sport Fish | Smallmouth Bass |
| 6 | Commercial Fish | Channel Catfish |
| 7 | Insect | Firefly |
| 8 | Insect | Ladybug |
| 9 | Agricultural Insect | Honeybee |
| 10 | Reptile | Eastern Box Turtle |
| 11 | Wild Animal | Raccoon |
| 12 | Horse | Tennessee Walking Horse |
| 13 | Dog | Bluetick Coonhound |
Summary Table of the 13 Offical State Animals of Tennessee
---
The Featured Image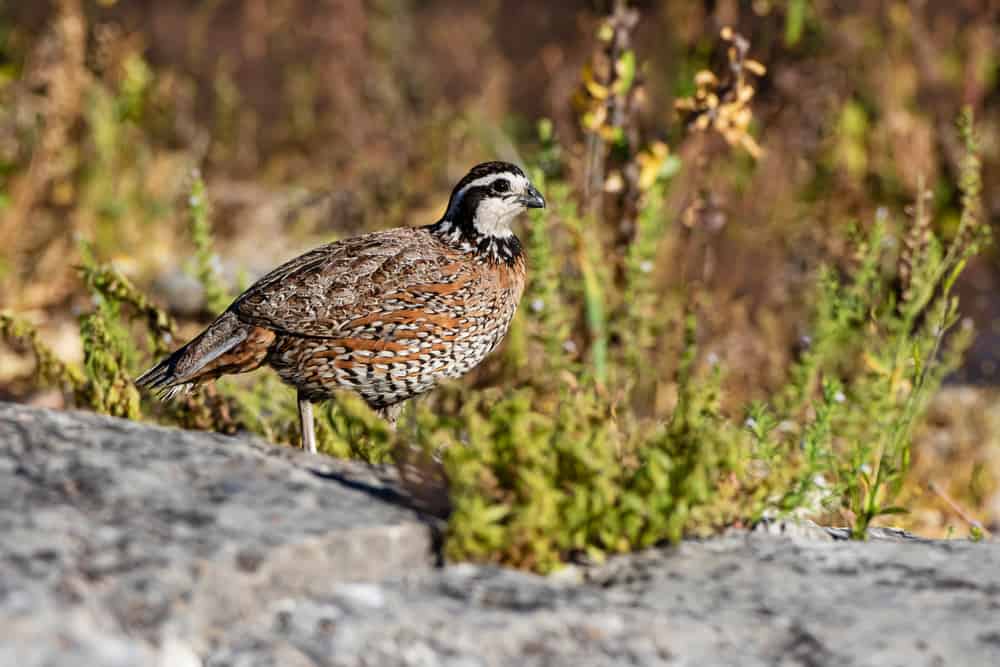 ---