Welcome to Alabama, the Heart of Dixie! If you're looking for an unforgettable experience in America, look no further than this beautiful state. Alabama has a warm climate and hospitable people, along with tasty local dishes. The state also offers a low cost of living and plenty of job opportunities — perfect for those wanting a more economical living situation. If you're looking for a great area to explore in this amazing state, why not check out the oldest cities in Alabama? There is plenty to discover in charming spots like Montgomery, Selma, and Mobile.
1. Mobile
Originally founded in 1702 by French colonists as the first capital of Louisiana, Mobile is the oldest city in Alabama. It's a saltwater port city that sits at the head of Mobile Bay on the Gulf of Mexico, making it historically important for the state's commerce and economic prosperity. This city was an important trading hub for the French and Native Americans in its infancy and expanded from there. In size, it currently ranks 12th in the United States for the largest ports.
The city was named for the Mobile tribe which inhabited Mobile Bay at the time the French began settling there. When slavery was prevalent in the colonial US, Mobile was a place where slaves and cotton were traded, bringing much wealth and attracting residents. During World War II, Liberty warships were built there to aid in the war effort. Through the ups and downs of its history, Mobile has survived, and now thrives as a locale that attracts visitors who enjoy coastal living, including the hot, breezy weather customary to cities along the Gulf Coast. On the flip side, it has had its fair share of tropical storms and hurricanes.
Mobile is the fourth most populated city in the state of Alabama, preceded by Huntsville, Birmingham, and Montgomery. The current city population as of 2021 was 184,952. Of those numbers, approximately 51.1% are Black or African American, 43.56% are White 2.47% are Bi-racial, and 1.75% are Asian.
Fun Activities to Enjoy in Mobile
If you find yourself in Mobile, Alabama, the place to experience nightlife Dauphin St, which has a French-quarter flair similar to that of historic New Orleans. In fact, Mobile celebrates Mardi Gras every year with all kinds of jovial festivities, as the French founding settlers actually established Mardi Gras on Dauphin Island in 1703. This historical event is celebrated at Mardi Gras Park located on Government St in Mobile.
There are also plenty of excellent museums to visit, notably GulfQuest National Maritime Museum of the Gulf of Mexico, which showcases the history, culture, and traditions of the Gulf Coast region. Mobile is also known for excellent Southern cuisine and spectacular seafood. And vacationers love visiting the beaches of Dauphin Island, Gulf Shores, Orange Beach, and more for swimming, deep sea fishing, and more.
And for music lovers, there's a highly popular yearly songwriter festival established in 1984 called the Frank Brown Songwriters Festival. It draws countless songwriters, musicians, and listeners during the month of November to enjoy America's best original tunes live.
2. Montgomery
Montgomery is Alabama's capital city and the county's administrative center. The town is located in the state's central region, along the Alabama River. Montgomery was founded in 1819, and it was named after an American war general. Richard Montgomery was an honored soldier of Irish heritage.
Montgomery is the second most populous city in the state, with an estimated 200,600 people. The town was formed by merging two towns in 1846. It made its way into history when it was chosen to be the capital of the Confederacy 25 years later.
Several government organizations and open institutions have been formed in the area since the town participated in the war. The city also became the site of a sizable military base, and two Navy ships bear its name.
According to the 2021 census statistics, African Americans make up 60.6 percent of the population in Montgomery. People of Caucasian descent consist of 34.1 percent of the town's inhabitants. People of Hispanic, Asian, Hawaiian, and other races comprise 5.3 percent of the population.
Fun Activities To Enjoy In Montgomery
Stop by the Civil Rights Memorial Center to pay tribute to those who fought for our civil rights. You can also visit the King Memorial Church to pay your respects to the late Dr. Martin Luther King Jr. Additionally, take a walking tour of Old Alabama Town to admire the historical buildings restored to their original glory.
Check out the Montgomery Zoo, which has over 500 animals, including giant tortoises, penguins, and giraffes. Catch a baseball game of the Montgomery Biscuits at Riverwalk Stadium or watch football at Cramton Bowl. You can also go kayaking or cycling along the Alabama River. Lastly, see a show at the Montgomery Performing Arts Center or art exhibits at the Montgomery Museum of Fine Arts.
Montgomery is an enchanting and colorful southern town where history and culture abound!
3. Selma
Selma, a town located west of Montgomery along the Alabama River, was established on December 4, 1820. The city has a population of over 17,900 people. The town began as a trading center. The manufacturing of armaments and building of iron ships took place here during the Civil War.
Selma experienced a decline in agricultural produce and industrial output over the years, decreasing its economic performance. With very few jobs left in the town, most of the residents left in search of work. Selma has lost over 30 percent of its inhabitants since the 1960s. 
The city has since become a neglected and impoverished region, even though it used to be a busy military zone. One in every three people is severely poor. 
Additionally, a strong tornado recently passed through Selma, destroying practically all the buildings it encountered. However, the town is still among the most significant cities in the state because of its cultural and historical contribution. Selma is currently focusing on tourism to improve its economic standing. And with more than 80% of the population in Selma consisting of African Americans, the city's cultural and historical significance to the civil rights movement cannot be overstated.
Fun Activities To Enjoy In Selma
Selma is an excellent place for history lovers, outdoor enthusiasts, and families. Stop by the Old Depot Museum to learn about local history or Paul M. Grist Park for fishing, paddling, and picnics in the sunshine. Stroll through the historic St. James Hotel or check out the Selma-Dallas County Public Library.
Ice skate at Selma Skating Rink or rent a bike to explore the Selma-to-Montgomery National Historic Trail. At the Selma Recreational Park, kids can enjoy the playground and explore. You can catch a movie at the Grand Theatre. Soak in some art and culture at the Old Town Historic District, which includes galleries, museums, and performing arts venues.
4. Columbia
Columbia is a small town of 740 people in Houston County, Alabama. The city was founded in 1820 when it began as an important trading center for communities in the Wiregrass Region. This lasted until 1833.
Initially, Columbia was a prominent port center for steamboats. This was due to its strategic location along the Chattahoochee River and the state of Georgia. Columbia was also a cultural education center where people from neighboring communities met and exchanged ideas.
One of the first Alabama communities to experience commercial growth was Columbia. The old city gained a cotton textile mill in 1891, followed by an electric plant. Both provided many jobs for locals.
Thanks to a 1.2 percent gain in employment, the city's unemployment rate is 3.4 percent. If you're having trouble finding stable work where you live, you can always relocate to Columbia.
The weather is beautiful and welcoming between May and October, providing the ideal atmosphere for picnics and fishing. When purchasing property in the town of Columbia, you should plan to spend about $125,700 on average. We recommend conducting thorough research to ensure you get the home that best suits your preferences and style.
Seventy-six percent of the white people make up most of the Columbian population. The rest of the residents are African American/black, consisting of 17 percent, and Asians, who make up 0.14 percent.
Fun Activities To Enjoy In Columbia
Are you looking for an enjoyable afternoon with your family? Eastgate Park is the perfect spot. Enjoy quality time playing archery, tennis, or other sports.
If you're looking for an exhilarating experience, why not explore Dothan's Water World? This open-air water park offers activities for kids aged 10 and up. The Army Aviation Museum is a must-visit for those fascinated by military history. With over 160 aircraft collections and one of the largest helicopters on display, it's an incredible experience.
And for those looking for a more comfortable life, Columbia offers nice homes at low costs and excellent healthcare.
5. Childersburg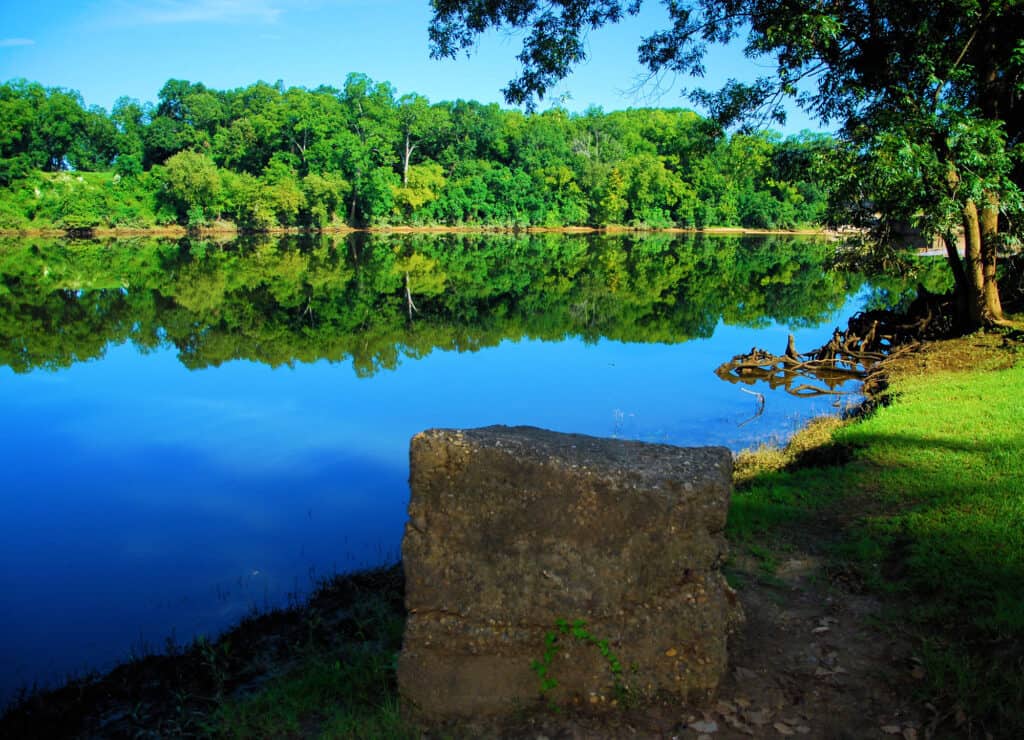 One of the oldest yet modern-looking towns in Alabama is Childersburg. The town is situated in Talladega County along the Coosa River. It was formed in 1889, with a settlement that dates back to 1540. 
Historians believe Childersburg City was initially a village of influential Native Americans known as the Coosa Nation. The town was first explored by Hernando de Soto and his crew. After one member fell sick, he was left behind by the rest of the team to settle in Coosa Nation. The people from the village looked after the ill adventurer, and the small village eventually grew into Childersburg.
According to a census in Childersburg in 2020, the town had 4,745 people. This indicated that more people had settled in Childersburg since its previous census in 1990. During the 90s, the town only had 4,600 inhabitants.
About 54 percent of the population in Childersburg is white. The town has a 40 percent black/African American population. The rest of the residents are Hispanics and Native Americans. 
Fun Activities To Enjoy In Childersburg
If you love playing golf during your leisure time, you will enjoy Childersburg. This town has 10 different golf courses! For example, the FarmLinks Golf Club on Pursell Farms offers magnificently sculpted land and lush greens.
Another great tourist attraction in Childersburg, Alabama, is the Desoto Caverns, an archeology treasure for historians and archeologists. In 1995, scientists discovered the remains of five bodies believed to be more than 2000 years old. You can also enjoy a family day at the amusement park. Check out the petting zoo and the engaging children's rides.
Childersburg is a lovely, quiet town with modern buildings. Its serene environment will help you unwind from the pressures of fast city life.
Exciting Facts About Alabama
Despite its rich history, Alabama is one of the most underrated travel destinations. If you're planning to travel to Alabama, here are some exciting facts about the state you (probably) didn't know.
It's Illegal To Wrestle A Bear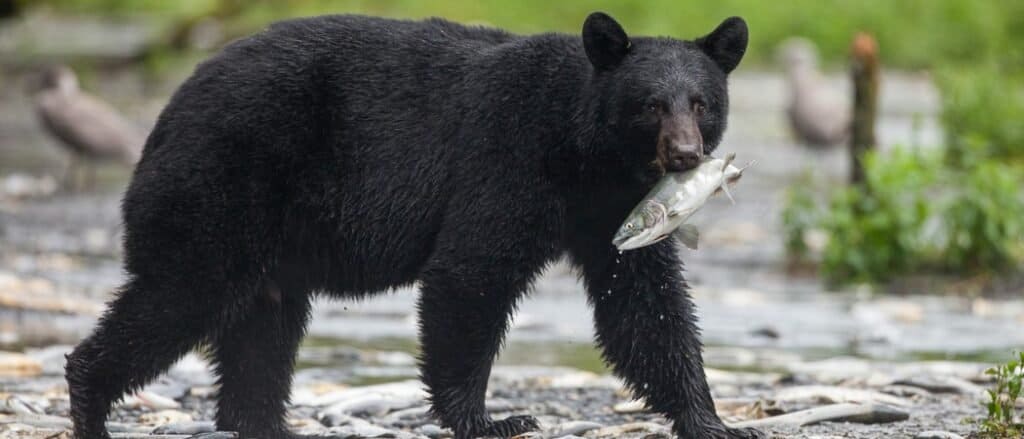 If you're caught selling, purchasing, or training a bear for the purposes of wrestling, you will be arrested immediately. Although getting in legal trouble for wrestling a bear sounds outrageous, bear wrestling is very popular in Alabama. The state added a law to protect bears from exploitation. They declared these activities Class B felonies. Fighting a bear is as severe as committing manslaughter in the state.
The First Rocket Was Made In Alabama
Alabama contributed to the civil rights history of the United States and played a significant role in science and technology. The original rocket that allowed man to land on the moon was created in Alabama. Specifically, the missile was designed in Huntsville, where the Space Flight hub is located. As a result, Huntsville will always be known as the world's Rocket Capital.
The 911 Call Began In Alabama
Did you know that the first 911 call ever made was from Alabama? In 1968, Rankin Fite, Alabama's House Speaker, made the first 911 call. He called a United States Representative called Tom Bevill from a police station in Alabama. The phone used to make the original 911 call is at City Hall today.
Mardi Gras Was First Celebrated In The State
Even though most of Mardi Gras history revolves around New Orleans, the first celebration happened in Mobile, Alabama, in 1703. The festival was celebrated one year after Mobile was founded, which was 15 years before New Orleans was established.
50% Of Peanuts Are from Alabama
Of all the peanuts produced in the United States, 50% are grown in Dothan, Alabama. There are over 900 peanut farmers in Dothan, ranking it among the top three largest producers of peanuts in America.
Windshield Wipers Were Invented In Alabama
Another impressive innovation created in Alabama is the windshield wiper. One winter day in 1903, a woman called Mary Anderson witnessed a man wipe snow off his windshield. At that moment, Mary Anderson came up with the idea for the windshield wiper.
Mary decided to make a swinging arm-like device that a driver could use without leaving the vehicle. Although Anderson received a patent for car wipers, she never sold the idea! And by 1913, wipers were a standard feature on cars.
Which Is The Best Old Town In Alabama?
Alabama has played a significant role scientifically, historically, and technologically in the development of our nation. If you plan to visit the state, make time for fun because Alabama has incredible spots.
If you're a history buff considering moving to Alabama, Mobile or Montgomery are great options. You will always have a museum with incredible historical artifacts to keep you hooked. Columbia and Selma are ideally suited for people that desire a more secluded lifestyle in a diverse community. 
Summary Of The 4 Oldest Cities In Alabama
| Rank | City | Date Established |
| --- | --- | --- |
| 1 | Mobile | 1702 |
| 2 | Montgomery | 1819 |
| 3 | Selma | 1820 |
| 4 | Columbia | 1820 |
| 5 | Childersburg | 1889 (settlement circa 1540) |
Up Next:
More from A-Z Animals
---
The Featured Image
---