↓
Continue Reading To See This Amazing Video
Allergy season in Georgia can be a real problem for those who suffer from seasonal allergies. As the spring months arrive, so do the high pollen levels that come with them. Understanding the peak of allergy season and the symptoms associated with it can help you prepare for what lies ahead.
Whether preparing yourself mentally or stocking up on over-the-counter medications, being aware of when your symptoms will be at their worst is vital to living comfortably. This article will provide valuable information on the peak, timing, triggers, and symptoms of Georgia's allergy season.
What Are Seasonal Allergies In Georgia?
Seasonal allergies, also known as hay fever, are a type of allergy that happens at certain times of the year, generally in the spring, summer, and fall. It's a condition that affects millions of people worldwide, including those in the state of Georgia, and it can make the most beautiful seasons of the year an absolute nightmare.
So, what exactly causes seasonal allergies? The culprit is usually pollen, a fine powdery substance released by grasses, weeds, and trees.
When these plants release pollen into the air, this causes an allergic reaction in some people. The immune system mistakes the pollen for a harmful substance and releases chemicals called histamines to fight it off. This leads to the symptoms of hay fever, which include a runny nose, sneezing, itchy eyes, and congestion.
But hay fever is not limited to the above symptoms as it can lead to other problems such as fatigue, headaches, and even asthma. In some severe cases, it can even affect the quality of life, making it difficult to work, study, or even enjoy a simple walk outside.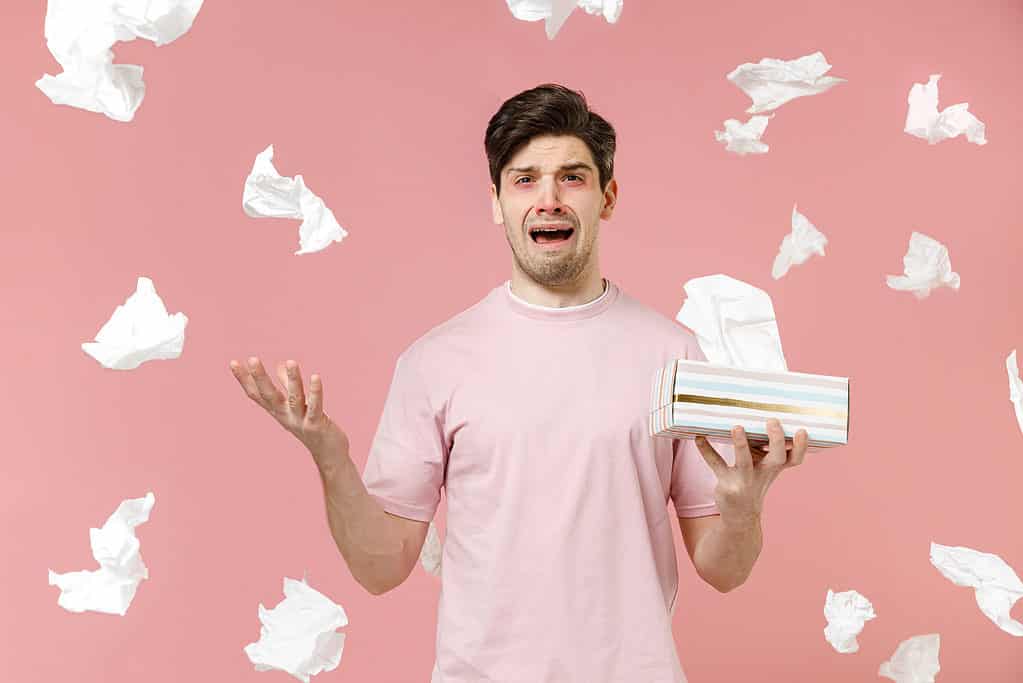 Georgia's Pollen Season
In the state of Georgia, springtime brings an abundance of tree pollen, serving as the primary allergen. As the summer months approach, grass pollen becomes the predominant irritant. As the season transitions to fall, weed pollen becomes prevalent, resulting in heightened allergy symptoms during the latter stages of summer and well into the allergy season.
What Is The Yellow Pollen In Georgia?
The yellow pollen that is often seen in Georgia is likely from pine trees. Pine trees are a common type of tree found in Georgia, and they release a large amount of yellow pollen in the spring. Pine tree pollen is one of the most common allergens in the state, and it can cause symptoms such as sneezing, nasal congestion, runny nose, and itchy eyes for people with allergies.
It's important to note that pine pollen is large and heavy, making it less likely to travel far from the tree, so people who are allergic to pine pollen are more likely to have symptoms when they are near pine trees or in a pine forest.
In the spring, pine trees release the pollen in large quantities, making the yellow pollen visible and easily noticeable. This is why you may see a yellow haze or blanket over the area during the peak of the pine tree pollen season.
Most Common Allergens In Georgia
Some of the most common plant allergens in Georgia are:
Pine trees
Cedar trees
Fescue grass
Timothy grass
Ragweed
Goldenrod
Sagebrush
Pigweed
Oat grass
When Is Allergy Season In Georgia?
Georgia's allergens are at their peak in the following months:
Allergy Symptoms In Georgia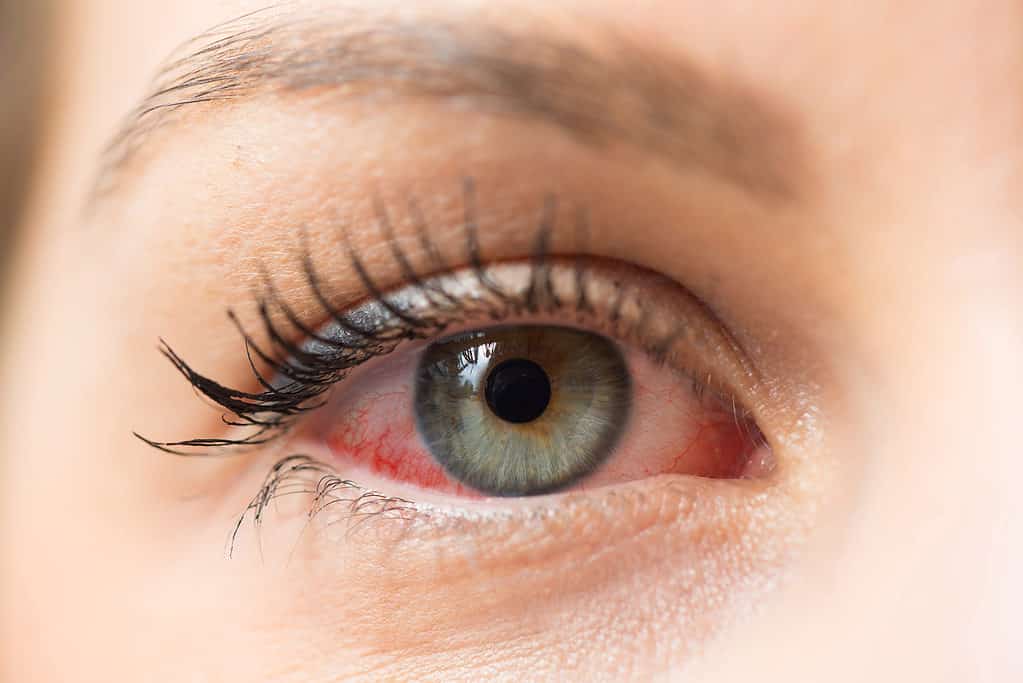 Allergies caused by plants are a common problem in Georgia, as the state has a diverse range of vegetation that can trigger symptoms in sensitive individuals. Here are a few of the most common symptoms:
Sneezing
Runny nose
Congestion
Itchy eyes
Hives
Rashes
Anaphylaxis (in severe cases)
Best Allergy Treatments In Georgia
If you're one of the many Georgians dealing with allergies, you may wonder about the best treatment options. Let's look at some of them.
Over-The-Counter Medications
One of the most widely used and popular allergy treatments is over-the-counter (OTC) medication. This includes antihistamines, decongestants, and nasal sprays. Antihistamines are the most popular OTC allergy medication and are used to relieve symptoms such as sneezing, runny nose, and itchy eyes.
Decongestants are used to relieve nasal congestion and can be found in both OTC and prescription forms. Nasal sprays are also available OTC and can be used to relieve nasal congestion and other allergy symptoms.
Prescription Medications
If OTC medications are ineffective in controlling your allergy symptoms, your doctor may prescribe a stronger medication. These include nasal corticosteroids, leukotriene modifiers, and immunomodulators.
Nasal corticosteroids are used to relieve nasal congestion and other symptoms of allergic rhinitis. Leukotriene modifiers are used to control the inflammation caused by allergies. Immunomodulators are a newer type of medication that works by modifying the immune system's response to allergens.
Allergy Shots
Allergy shots, also known as immunotherapy, are a treatment option that can help to reduce the severity of allergic reactions and even prevent them altogether.
This treatment involves injecting small amounts of the allergen into the body, which helps build up immunity over time. Allergy shots can be given to people with allergies to pollen, mold, and animal dander.
Alternative Treatments
In addition to traditional medical treatments, alternative treatments are available for allergies. These include acupuncture, herbal remedies, and homeopathy. Acupuncture is a method that involves inserting thin needles into specific spots on the body to alleviate allergy symptoms.
Herbal remedies can be used to relieve symptoms such as sneezing and runny nose. Homeopathy uses very diluted amounts of natural substances to relieve symptoms.
Lifestyle Changes
Making some lifestyle changes can also help to reduce the severity of allergy symptoms. These include:
Avoid exposure to allergens: This can be difficult to do, but it's the best way to prevent allergic reactions.
Keep windows and doors closed: This can help to keep pollen and other allergens out of your home.
Wear a mask when working or spending time outdoors: This can help to reduce your exposure to allergens.
Stay indoors during peak pollen hours: This is typically in the early morning and late afternoon.
Tips For Bracing Against Seasonal Allergies In Georgia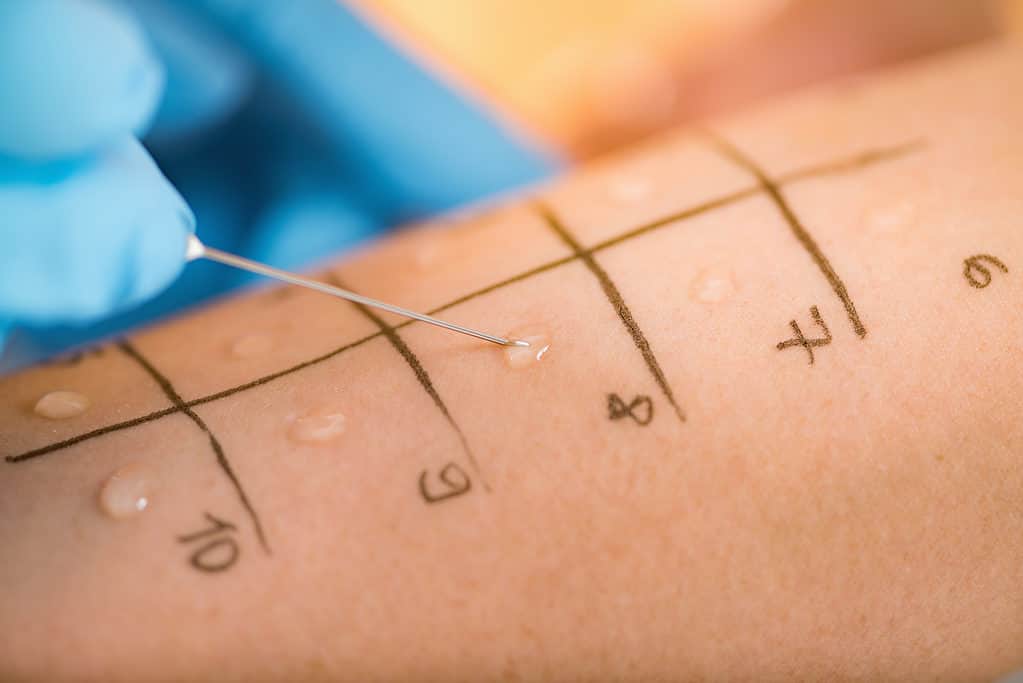 Living with seasonal allergies in Georgia can be a real challenge, as the state is known for its high pollen counts and prolonged allergy seasons. But with the right preparation and strategies, you can greatly reduce your symptoms and enjoy the beautiful seasons of The Peach State.
Here are a few tips for bracing against seasonal allergies in Georgia:
Keep An Eye On Pollen Counts
Pollen counts can vary significantly from day to day and even hour to hour. By keeping an eye on the pollen counts, you can plan your activities accordingly. Many local news stations and weather apps provide daily pollen count updates, so make sure to check them before heading out.
Close Your Windows
While opening your windows and letting in the fresh air may be tempting, doing so during peak allergy season can worsen your symptoms. Keep your windows closed, especially during the early morning and evening, when pollen counts are at their highest.
Use Air Purifiers And Filters
Invest in air purifiers and filters for your home and car. These devices can help remove allergens from the air and protect your living spaces from pollen and other irritants.
Take Your Medication
If you suffer from seasonal allergies, take your medication as prescribed. This may include over-the-counter or prescription antihistamines, decongestants, or nasal sprays.
Seek Professional Help
If your symptoms are severe or you are not responding to over-the-counter medication, consider seeing an allergist. An allergist can help you determine exactly what you are allergic to and develop a treatment plan specifically tailored to your needs.
Wear Protective Gear
When doing outdoor activities like gardening or mowing the lawn, wear a face mask and protective glasses to reduce your exposure to allergens.
Take a Shower
After spending time outdoors, take a shower to remove any pollen that may have accumulated on your skin and hair.
Keep Your Home Clean
Regularly vacuum and dust your home to remove any accumulated allergens. Also, consider using a damp cloth to wipe down surfaces, as this can help trap allergens and prevent them from floating around and circulating in the air.
By following these strategies and tips, you can greatly reduce your symptoms and enjoy the beautiful seasons of Georgia. Remember, it's always a good idea to consult with an allergist to determine the best course of action for your specific allergies. With the right preparation and strategies, you can make it through allergy season in Georgia with minimal discomfort.
Allergy Doctors In Georgia
When it comes to managing seasonal allergies in Georgia, there are various medical professionals you can seek help from. Specifically, seek out allergists and immunologists, who specialize in identifying and treating various types of allergies and related conditions.
ENTs (ear, nose, and throat specialists) are also a popular option as they specialize in treating respiratory and sinus issues.
When choosing an allergy doctor, selecting a provider you trust and feel comfortable with is crucial. A good doctor-patient relationship is vital for effectively treating and managing your allergies. This is particularly important when discussing your medical history and sensitive information about your symptoms and reactions.
Additionally, you should also investigate the type of treatments offered by the doctor. Some of the latest and most effective allergy treatments include sublingual immunotherapy, allergen-specific immunotherapy, and biologic medications.
Is Georgia Good For Allergy Sufferers?
Georgia is known for its high pollen counts and prolonged allergy seasons, which can make it challenging for allergy sufferers. The state has a warm and humid climate which is ideal for the growth of different types of allergens, such as trees, grass, and weed pollen, which can trigger allergic reactions. Also, Georgia has a large variety of plants and trees, which can make it hard for people with allergies to avoid exposure to allergens.
However, it is important to note that Georgia is not the only state with high pollen counts and prolonged allergy seasons. Allergies can vary greatly depending on the specific allergens and weather conditions in a given year. Also, many cities in Georgia have developed allergy clinics and specialists that can help allergy sufferers manage their symptoms.
Highest Pollen Count Recorded In Georgia
In 2012, Atlanta set a record for the highest pollen count in the city, with a staggering 9369. This record still holds to this day and serves as a testament to the intense allergy seasons that Georgia is known for.
Up Next
More from A-Z Animals
---
The Featured Image
---