Grenada Lake is located in the north-central region of Mississippi and it's known for producing large crappie weighing up to three pounds! Crappie fishing is the main attraction and what Grenada Lake is perhaps most known for. The lake sits on the Yalobusha River and is one of four lakes in north Mississippi constructed by the U.S. Army Corps of Engineers used for flood control.
The Grenada Dam sits three miles northeast of the town of Grenada, Mississippi. The earthen-filled dam constructed in 1954 is responsible for containing the massive 1.38 million gallons of water the lake can hold. Grenada Dam and the lake are both a direct result of the Great Flood of 1927.
Flood prevention and fishing are the two main purposes of Grenada Lake however visitors enjoy a whole range of other activities from boating to hunting. The lake is also home to Hugh White State Park which is centrally located between Memphis, Tennessee, and Jackson, Mississippi. The state park and lake are conveniently located and offer Mississippi locals and tourists the entire range of outdoor recreation activities and amenities from golf to hunting and everything in between. 
Let's dive into more details on this massive lake!
Grenada Lake Size
Quick Size Stats
● Surface Area: 35,000 Acres
● Width: N/A Miles
● Length: N/A Miles
● Average Depth: 10 Feet
● Max Depth: 60 Feet
● Shoreline: 148 Miles
Grenada Lake is a thirty-five thousand-acre body of water with a one hundred and forty-eight-mile shoreline. The lake has a unique trident shape making an exact width and height hard to determine. The lake's elevation sits at two hundred and fifteen feet.
The water reaches a maximum depth of sixty feet and the lake has an average depth of ten feet. The Yalobusha River and the Skuna River flow into Grenada Lake and act as the primary sources of inflow.
Grenada Lake Weather
Quick Weather Stats
● Average Temperature: 79-84 °F
● Summer High: 90 °F
● Winter Low: 36 °F
● Average Annual Precipitation: 29-55 Inches
● Average Annual Snowfall: 0.9 Inches
● Average Annual Humidity: 72.8-79.9%
Grenada Lake tends to stay warmer and more humid throughout much of the year seeing colder temperatures and some snow in the winter months. The area experiences increased precipitation in December through late May into April. March at Grenada Lake is great for crappie fishing and rain.
July is the warmest month at Grenada Lake with temperatures reaching ninety-two degrees Fahrenheit. January is the coldest month at the lake when temperatures drop to around fifty-four degrees and lower.
Grenada Lake Fishing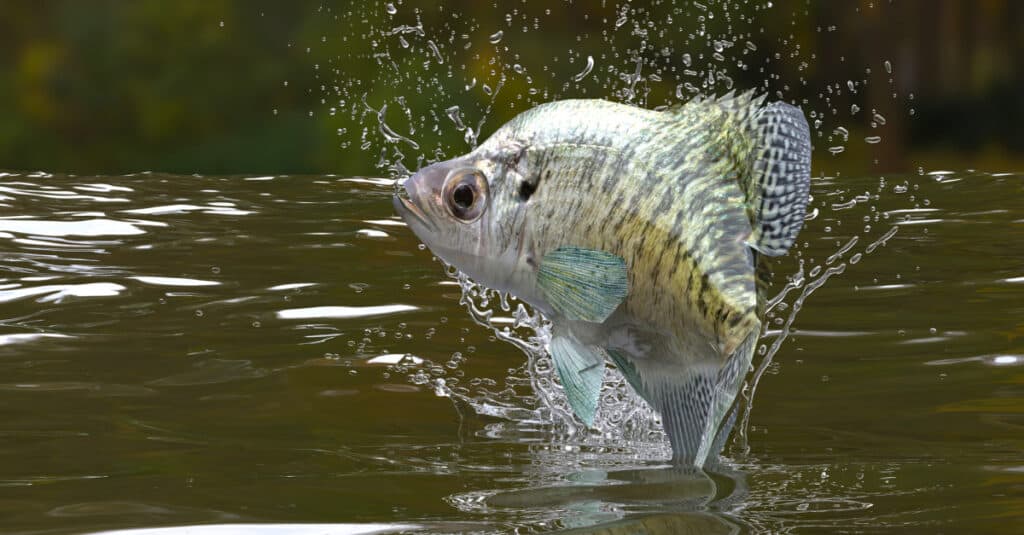 The best time to catch the lake's mainstay, huge crappie, is in early March into the spring. The crappie are more actively spawning in the cooler water temperatures in the early spring season. Although black and white crappie are the primary species, Grenada Lake has many other types of fish.
Anglers at Grenada Lake can expect to catch largemouth bass, spotted bass, channel catfish, flathead catfish, and blue catfish. Other types of fish that inhabit Grenada Lake include bluegill, green sunfish, longear sunfish, red-ear sunfish, warmouth, and white bass.
Grenada Lake Birdwatching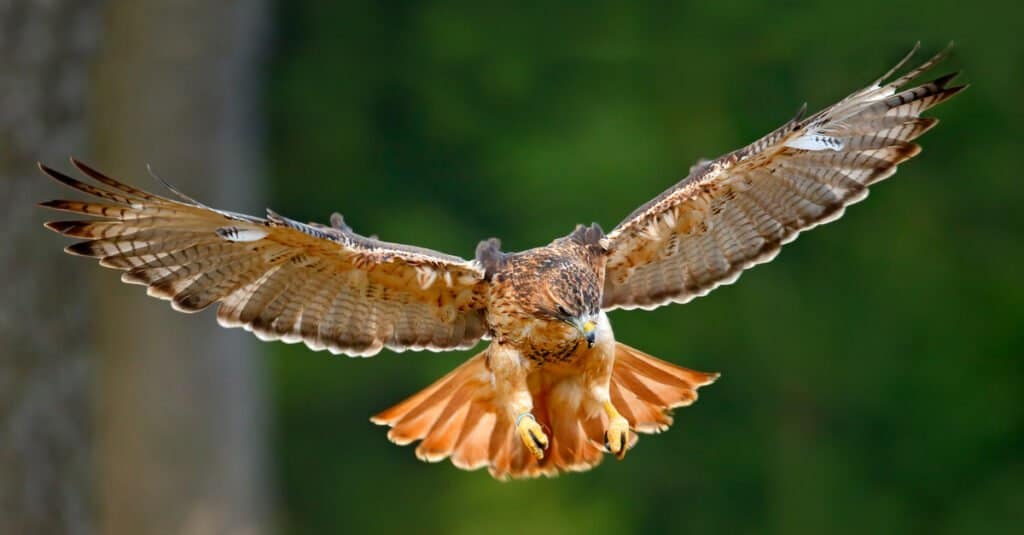 Birdwatchers heading to Grenada Lake are in for a treat! The lake and surrounding area are home to a wide range of different bird species. Just a few of the many bird species found at Grenada Lake include the black vulture, red-bellied woodpecker, Acadian flycatcher, great crested flycatcher, white-eyed vireo, red-eyed vireo, blue-gray gnatcatcher, yellow-breasted chat, prothonotary warbler, common yellowthroat, northern parula, indigo bunting, red-tailed hawk, yellow-billed cuckoo, and ruby-throated hummingbird.
Grenada Lake Campground and Resorts
Grenada Lake has several great campgrounds in close proximity providing the full lake vacation experience. Just a few of the campgrounds include North Abutment Campground, Hugh White State Park, Outlet Channel State Campground, Frog Hollow Camp Ground, & Rv Park, and Purdie Creek Campground. The US Army Corps of Engineers Campground & Boat Launch is also made available to lake goers.
Visitors will have no shortage of activities and amenities at Grenada Lake's camping facilities. Just some of the many offerings at and around Grenada Lake include hotels, lodges, resorts, recreation concession sites, playgrounds, parks, specialized sports sites, hiking, picnicking, water sports, wildlife viewing, and even environmental education programs. Guests at Grenada Lake can also take advantage of The "Dogwoods" an eighteen-hole par-three professional golf course.
Hunting is another extremely popular activity at Grenada Lake. The ninety thousand-acre Grenada Lake Project offers hunting opportunities for deer, turkey, squirrel, rabbit, and duck.
The photo featured at the top of this post is © Brandon Stinnett/Shutterstock.com
---