Key Points:
The Havanese and the Shih Tzu are almost identical in size, coat, appearance, and temperament.
Though they were bred for the same purpose, they come from two totally different parts of the world.
Shih Tzus originate centuries ago in Tibet, while Havanese are from Cuba.
When it comes to comparing toy dog breeds, what are all the differences and similarities between a Havanese vs Shih Tzu? Both of these dogs have a lot to offer in terms of their companionship and playful personalities, but what brings these two dogs together, and what separates them from each other? 
In this article, we will compare the Shih Tzu with the Havanese so that you can understand both breeds fully. We will go over their sizes, and appearances, as well as their ancestries and life, spans.
Finally, we will address their behavioral differences in case you're interested in adopting either of these two breeds. Let's get started now! 
Comparing Havanese vs Shih Tzu
| | Havanese | Shih Tzu |
| --- | --- | --- |
| Size | 8-11 inches tall; 7-13 pounds | 8-11 inches tall; 9-16 pounds |
| Appearance | Long and beautiful fur in a variety of colors and patterns; hair can be straight, wavy, or curly. Tail is plumed and elegant, and their ears are very long | Long and luxurious double coats are found in a variety of colors. Hair can be straight, wavy, or curly, and their tail is average-sized. Long, floppy ears. |
| Ancestry | Originated in Cuba during the 1500s; primarily bred as a lap dog and companion animal for all of its life | Originated in Tibet centuries ago, and was prized by Chinese royalty as a lap dog or companion animal |
| Behavior | Shy and prone to bouts of anxiety and barking; loves their family and are extremely easy to train, making them entertaining and fun. Easily bonds with people of all ages, once they are comfortable | Easygoing and sweet, well-suited to a variety of families and other animals. Needs slow introductions to strangers, but generally loves companionship. Anxious and needy at times |
| Lifespan | 12-15 years | 13-16 years |
Havanese vs Shih Tzu: Lifespan
Both Havanese and Shih Tzu are relatively long-lived breeds of toy dogs, with an average lifespan of 12-14 years. However, there can be variations in lifespan based on factors such as genetics, diet, and overall health.
On average, Havanese have a slightly longer lifespan than Shih Tzu, with some individuals living up to 16 years. Both breeds are known for their longevity and are considered a good choice for pet owners looking for a long-lived companion.
It is important to note that the lifespan of a Havanese or Shih Tzu can be influenced by many factors, including diet, exercise, and access to veterinary care. Regular check-ups and preventative care can help to ensure that your Havanese or Shih Tzu stays healthy and happy for many years to come.
Key Differences Between Havanese vs Shih Tzu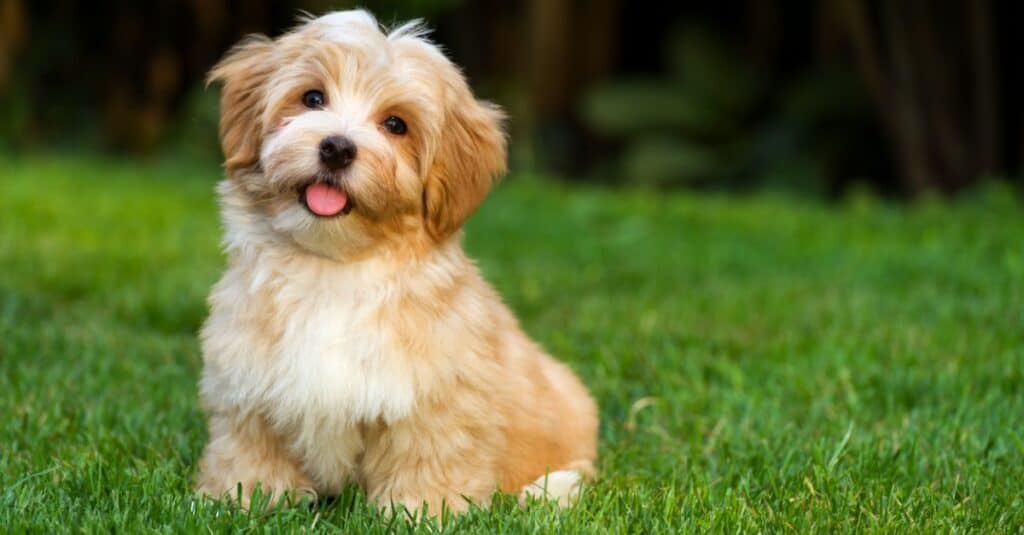 There are many key differences between the Shih Tzu and the Havanese. The average Shih Tzu weighs more than the average Havanese despite them both being of similar height.
Additionally, the Havanese originated in Cuba, while the Shih Tzu originated in Tibet. Finally, the Havanese live a slightly shorter life span compared to the average Shih Tzu.
Let's take a look at all of these differences in more detail now. 
Havanese vs Shih Tzu: Size
While it may not look like it at first glance, the Shih Tzu is slightly larger than the Havanese. It can be difficult to tell, given the thick coats of both of these breeds, and their sizes do overlap, depending on gender. Let's take a closer look at the numbers regardless.
The average Shih Tzu reaches 8-11 inches tall, which is also true of the Havanese. When it comes to weight, The Shih Tzu weighs 9-16 pounds, while the Havanese weighs 7-13 pounds, depending on gender.
This is an extremely subtle difference, and both of these dogs are still considered toy breeds!
Havanese vs Shih Tzu: Appearance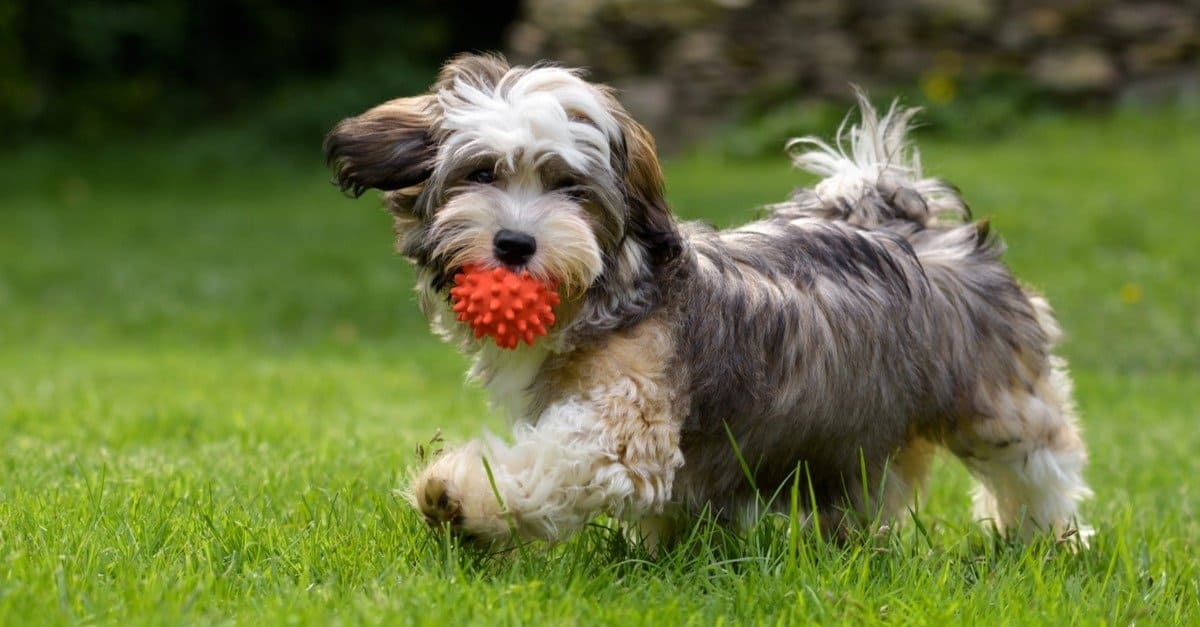 It is nearly impossible to tell the difference between a Shih Tzu and a Havanese just by looking at them. They both have extremely long and beautiful coats, adapted for both hot and cold climates.
Given the history of their breeds, one could argue that the coat of the Shih Tzu is thicker than the coat of the Havanese, but you can't tell this just by looking at them.
These dogs are adorable when given haircuts or hairstyles, and they both have long, drooping ears covered in fur. The tail of the Shih Tzu tends to be shorter than the tail of the Havanese, but again, this difference is so subtle you likely won't notice!
Havanese vs Shih Tzu: Ancestry and Breeding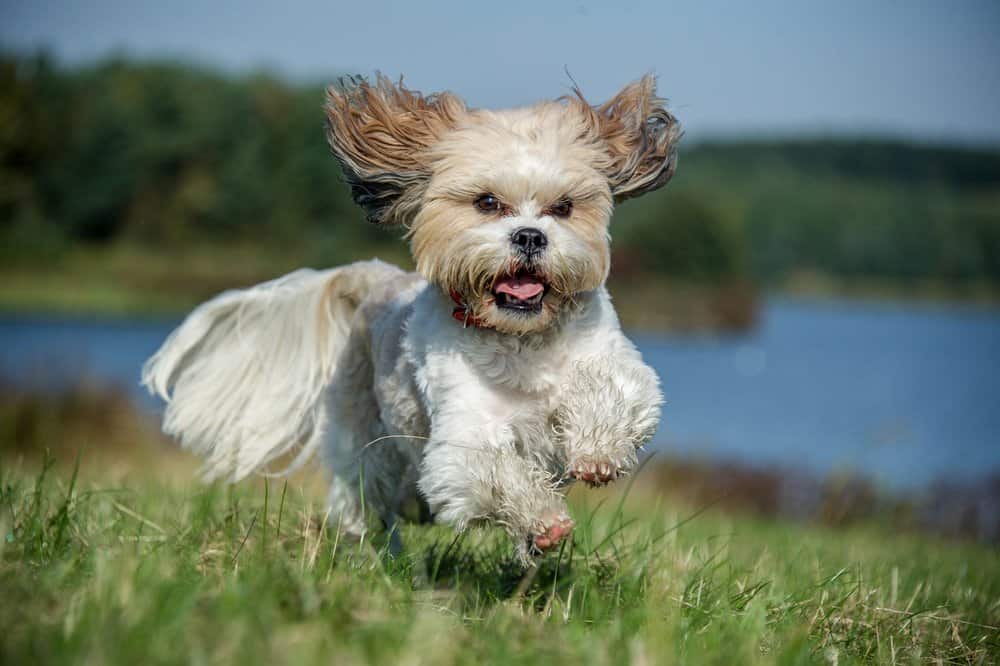 One of the primary differences between the Havanese and the Shih Tzu has to do with their ancestry and the original reasons they were bred. For example, the Shih Tzu originated centuries ago in Tibet, while the Havanese originated in Cuba, likely Havana.
Both of these dog breeds are very old, though the Shih Tzu is likely an older breed compared to the Havanese.
The Havanese and the Shih Tzu look extremely similar, and they were also originally bred for the same purpose: companionship. Both of these breeds are prized for their loyalty and lap dog qualities, and it has had a lasting effect on their personalities! Let's take a closer look at the behavioral differences between these two dog breeds now.
Havanese vs Shih Tzu: Behavior and Temperament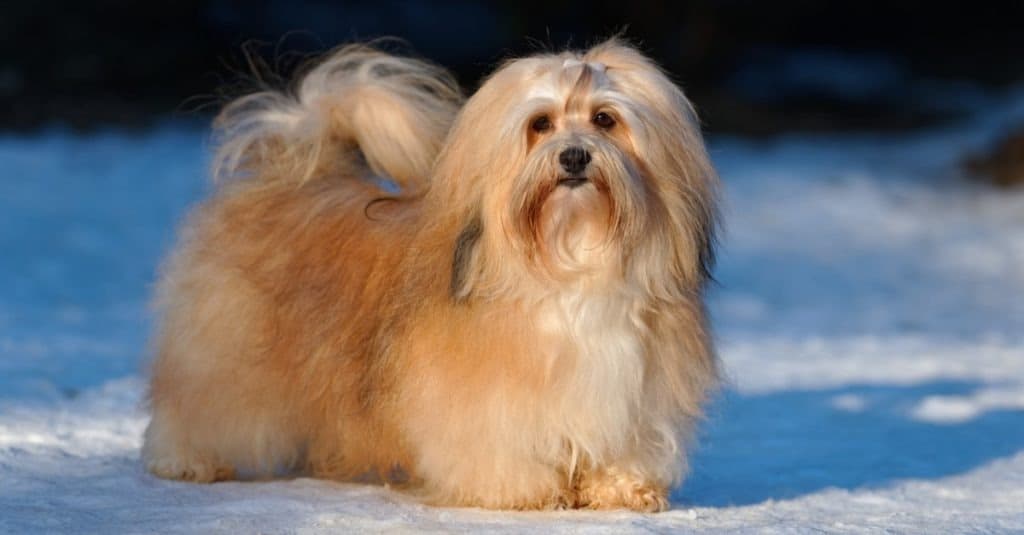 Both the Havanese and the Shih Tzu love people. They crave companionship and a lap to sleep in, likely due to their companion animal breeding and history. When it comes to training, however, the Havanese exhibit less stubbornness compared to the Shih Tzu.
Additionally, the Shih Tzu enjoys being spoiled more than the average Havanese, though both of these breeds deserve all of the love and attention you can give them!
The Havanese is a bit smarter and more trainable, with roughly the same energy level as the Shih Tzu. Both are generally family-friendly and do alright with children. They both get so attached, that they often get separation anxiety.
The Havanese may be wary of strangers and bark at them as a warning, and Shih Tzus, who is also vocal, similarly need some gradual exposure to get used to strangers.
Many pet owners enjoy the showmanship of the Shih Tzu, often using them in dog show competitions, while Havanese are less utilized. However, both breeds are beautiful and aloof, likely making them ideal competitors!
Havanese vs Shih Tzu: Lifespan
A final difference between the Shih Tzu and the Havanese is their lifespans. The Shih Tzu lives a slightly longer life compared to the average Havanese. However, it depends on the individual health and cares that your dog receives in order for it to live a long and happy life!
When taking a closer look, the Shih Tzu lives an average of 13-16 years while the Havanese live 12-15 years. You can see how often these lifespans overlap, and both breeds are fairly long-lived overall!
Is a Havanese a Low-Maintenance Dog?
The short answer here is no. The Havanese demands regular grooming to maintain its luxuriously silky coat. Although it doesn't shed excessively, it's essential to note that it's not hypoallergenic. Despite this, this lively puppy would be a delightful and lively addition to your household.
Caring for your Havanese doesn't demand constant attention, but it does involve some consistent effort. Basic puppy obedience training is essential, and Havanese also benefit from a moderate level of exercise.
While this dog breed may be a lot for a beginner owner, Havanese are known for being quiet animals. They rarely engage in barking, whining, murmuring, grumbling, growling, or squeaking!
What Health Issues Is Each Breed Prone To?
Havanas are prone to patellar luxation, a condition in which the patella slips out of its groove resulting in the pet experiencing issues with walking properly. These members of the Barbichon family are also prone to Legg-Calvé-Perthes Disease, i.e., the disintegration of the head of their thigh bone, as a result of nutritional deficiencies, particularly when they are pretty young (less than a year and half old). This condition may cause limping and may require surgery to correct it.
Shih Tzus on the other hand, are especially susceptible to allergens and may suffer from dermatitis as a result. These issues may be allayed by using medicated shampoos and a carefully tailored diet. The shape of their heads means they are also prone to breathing issues and care should be taken to avoid excessive exertion, particularly during hot weather.
Ready to discover the top 10 cutest dog breeds in the entire world?
How about the fastest dogs, the largest dogs and those that are -- quite frankly -- just the kindest dogs on the planet? Each day, AZ Animals sends out lists just like this to our thousands of email subscribers. And the best part? It's FREE. Join today by entering your email below.
---