Key Points
Sam Rayburn Reservoir is 80 feet deep at its deepest point.
The reservoir was created to control flooding and create hydroelectric power.
It was built in 1956 and is now a famous recreation area for fishermen, campers, hikers, and bird watchers.
The US Congress approved the construction of Sam Rayburn Reservoir in 1945 to control floods, provide hydroelectric power, and save water for industrial and agricultural requirements. Construction began in 1956, and water storage started in March 1965. About $66 million in construction expenses, including those for recreational facilities, were estimated for the project to be completed.
The conservation pool's maximum capacity was attained in 1966. Due to its proximity to the river's McGee Bend, the project was formerly called "McGee Bend Dam and Reservoir." The 88th Congress changed the name in September 1963 to "Sam Rayburn Dam and Reservoir" in memory of Sam Rayburn, the late Speaker of the House of Representatives. But how deep is Sam Rayburn Reservoir in Texas? Let's find out!
How Deep is Sam Rayburn?
Sam Rayburn Reservoir is 80 feet deep at its deepest point. It has a length of 36.4 miles and a maximum width of 4.2 miles. It stretches over 114,500 acres and has a storage capacity of 3,997,600 acre-feet. Sam Rayburn Reservoir is located in each of the counties:
Angelina
Jasper
Nacogdoches
Sabine
San Augustine
It is located deep in the East Texas Piney Woods, within the Sabine and Angelina National Forests. Sam Rayburn Reservoir is on the Angelina River, the Neches River's main tributary, and receives most of its water supply from this river. The reservoir is approximately 15 and 70 miles north of Jasper and Beaumont. To the east of the reservoir are these towns: 
Woden
Etoile
Chireno
Denning
Augustine
Macungie
Broaddus
Roseville
Bronson
Pineland
Brookeland
Brownell
On the west side of the reserve, the towns close by are: 
Redland
Lufkin
Huntington
Zavalla
Bird Watching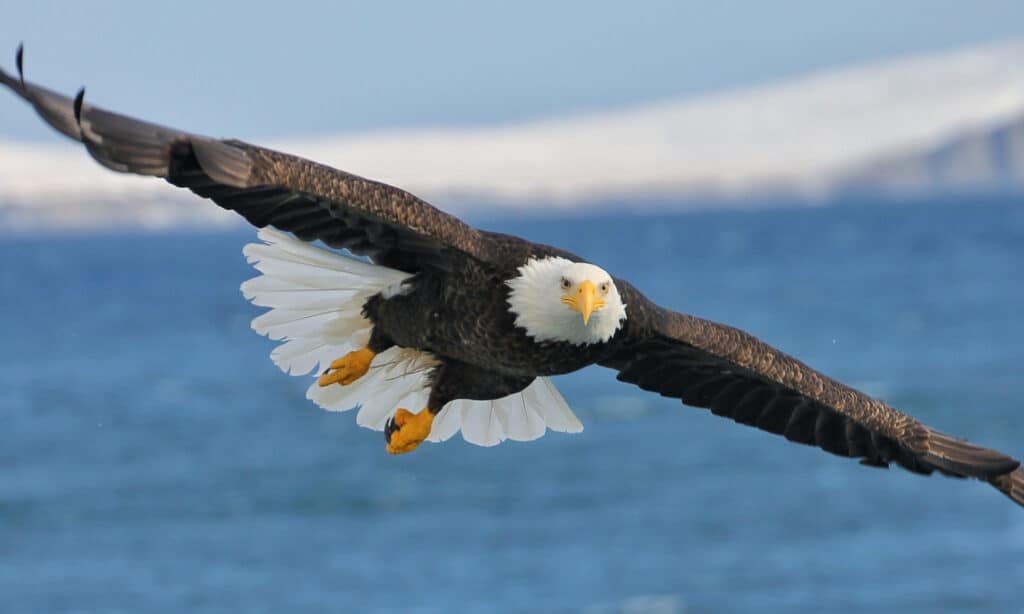 While fishing is a highlight of visiting the Sam Rayburn Reservoir, you can also see over 100 types of birds there. If you enjoy the art of bird watching, you can expect to see some of these birds. 
Fish
Texas Parks & Wildlife rates the fishing on Sam Rayburn Reservoir for largemouth bass, crappie, and catfish as exceptional.
The Sam Rayburn Reservoir's largemouth bass fishery is well-known for hosting numerous events yearly. According to Bassmaster magazine, Lake Sam Rayburn was the greatest bass lake in the country as of 2018. Even though there aren't many white basses, spring fishing can be moderately successful. 
The hybrid striped bass is another popular species in Sam Rayburn Reservoir. Additionally, there is excellent fishing for bluegill and redear, both of which are common. The John D. Parker East Texas State Fish Hatchery is on the southeast shore of the reservoir. Every year, it makes millions of fingerlings for the Sam Rayburn Reservoir and other public waters in Texas.
Other fish you may see:
Guadalupe and Spotted Bass
Yellow and Striped Bass
Channel and Blue Catfish
Yellow and Black Bullhead
White and Black Crappie
Green and Redbreast Sunfish
Longear Sunfish
Warmouth
Freshwater and Red Drum
Common and Grass Carp
Texas and Golden Shiner
Blacktail and Red Shiner
Fathead Minnow
Threadfin and Gizzard Shad
Chain Pickerel
Alligator and Spotted Gar
Short and Longnose Gar
Small and Bigmouth Buffalo
Black Buffalo
Bowfin
Rio Grande Cichlid
What you can do in Sam Rayburn Reservoir?
Sam Rayburn Reservoir is a well-liked location for outdoor pursuits and getting close to nature. The lake is about 79 miles long and has more than 600 miles of shoreline. You can also explore the adjacent towns, sample some southern cuisine, or visit local stores. Let's see what you can do if you visit!
Boat Ride and Bass Tournaments
A leisure boat ride on a rental may be the solution if you are itching to get out on the lake but do not have a boat. For a group of friends or large families, consider renting a pontoon boat. Along with the boat, you may bring along a few personal watercraft so you can zip into coves and appreciate the speed on the open water.
Several fishing events are held at Lake Sam Rayburn throughout the year if you enjoy fishing and know you have what it takes to win. Although many of these competitions offer significant cash awards, you are always invited to go and observe others as they compete for glory.
Golf or Hike
There is a country club with a fantastic golf course in Lake Sam Rayburn for adults. Numerous courses are remote and enable you to escape for the day while still being close to the water, allowing you to take in the sights and sounds of the lake. Pick from a wide range of golf packages or pay to spend the day practicing your skills on the green.
There are many paths to enjoy around Lake Rayburn for those who prefer walking to stay in shape. There are several places to wander, from concrete roads to unpaved ones. You'll find the Sawmill Hiking Trail to the west of the lake.
The 6.5-mile track has a topography suitable for hikers of all experience levels. To prevent the kids from feeling guilty about leaving their furry companion, you can take your doggie for a stroll with a leash.
Stargaze or Visit a Fish Hatchery 
In addition to the vacation homes nearby, Lake Rayburn has campsites right on the water's edge. These sandy beaches give out the ocean feeling because you may camp near the water. You can rent a cabin or connect your family RV to one of the fully furnished seasonal sites if roughing it isn't exactly your style.
The nearby fish hatchery, which occupies more than 200 acres and gets water from Lake Rayburn, has several fish. Bass, cats, sun, and forage fish are produced in the hatchery. Take the kids to the lake to show them various fish species and teach them about where the fish originate. Learn how the state works to enhance the quality of life for fish by taking a private or guided tour.
Are There Alligators?
The answer to this question is yes. There are alligators in Sam Rayburn Reservoir. The reservoir is located in East Texas and is home to a variety of reptiles and amphibians. Alligators can be found in the deeper parts of the lake, as well as along its banks and tributaries. While sightings of alligators are rare, their presence has been confirmed by local biologists and anglers. It's important for visitors to remember that these creatures should not be disturbed or approached. Like any wild animal, they can become aggressive if provoked or threatened. To ensure your safety while on the water, it's best to stay aware of your surroundings when boating or fishing in Sam Rayburn Reservoir.
Is Camping Allowed?
Yes! Take in the stunning East Texas Pineywoods at Sam Rayburn Reservoir by pitching a tent, renting an RV site, or even a cabin! The lake is surrounded by numerous campgrounds from the southeast end up to the north side of the lake. If you want to experience breathtaking sunrises and sunsets, plan your camping trip today and explore all the campgrounds that Sam Rayburn has to offer.
Where is Rayburn Reservoir Located on a Map?
Located 70 miles north of Beaumont in Deep East Texas, Sam Rayburn Reservoir is a reservoir in the United States. It is supplied by the Angelina River, which is a key tributary of the Neches River. The reservoir is positioned upstream of the Big Thicket National Preserve.
Here is Rayburn Reservoir on a map:
Conclusion 
Sam Rayburn may have been created in the 60s, but there is nothing dated about visiting. You can enjoy a day on this scenic lake and catch some fantastic fish. Bass anglers will be excited to know that there are many tournaments year-round. For those who love competition, you can find a lot here. If you enjoy exercising on vacation, several excellent hiking areas fit everyone's experience levels. 
There will be an activity for you, from a light walk to working up a sweat. If you have children, the hatchery will show them some interesting facts about the fish they keep there.
There are plenty of ways to relax as well. For example, enjoying the stars or playing a round of golf can give you a nice break from all the lake fun; if you're trying to find a lovely lake for a vacation, check out the other ones below for more inspiration.
Up Next:
More from A-Z Animals
---
The Featured Image
---
Sources

E Bird, Available here: https://ebird.org/hotspot/L386078
Wikipedia, Available here: https://en.wikipedia.org/wiki/Sam_Rayburn_Reservoir
Visit Lake Sam Rayburn, Available here: https://visitlakesamrayburn.com/
East Texas, Available here: https://www.east-texas.com/sam-rayburn-reservoir.htm