Texas is The Lone Star State, where BBQ and Tex-Mex are served in generous portions, where country music reigns, and where state pride is stamped through every city and community. If there's one thing you should know, it's that you don't mess with Texas! Although Texans are tough, freedom-loving people who happily endure hot temperatures in cowboy boots, this state has also experienced some record-breaking lows. But how does this winter compare to the coldest winter ever recorded in Texas history?
The Coldest Winter Ever Recorded in Texas History
When you think of Texas, winter weather isn't the first thing that comes to mind. However, over the years, Texas has experienced some precipitous drops in temperature. There isn't a single living Texan who experienced the coldest day 124 years ago, but it remains as the record-holding coldest day in the state. It was during the Great Blizzard of 1899 when arctic temperatures moved across Texas, bringing with them subzero weather. Right around the Texas panhandle is the city of Tulia, where on February 12, 1899, temperatures dropped to -23 °F.
Interestingly, 34 years later, Seminole, a city in Gaines County, experienced a freeze, matching but not beating the record low of -23 °F. Over the years, Texas weather dipped below zero in different cities. For example, in 1947, Wichita Falls dropped down to -12 °F. In Midland/Odessa, temperatures dropped to -11 °F in 1985. Overall, however, it was the 1899 winter that saw the coldest temperatures, with Abilene dropping to -16 °F, Corpus Christy dipping to -11 °F, and Dallas/Fort Worth sinking to -8 °F. Some unofficial reports in 1899 pointed to Wolf Creek, where rumors swirled that temperatures may have plummeted to -30 °F but that information was not verified.
2021 Texas Winter Crisis
In 2021, Texas experienced a power crisis following winter storm Uri. Although not comparable to subzero temperatures, the freeze halted the state. On February 11th, there was a 133 car pile-up in Forth Worth that resulted in six reported deaths. The state's governor declared a state of emergency across 254 counties. Those in homes heated with gas were able to take refuge as gas deliveries were prioritized. For those relying on electricity, events quickly took a turn for the worse. Although planned power outages can help with overloading, on February 15th into the 16th, temperatures were 40 degrees below what Texas is accustomed to. Texans were scrambling to find warmth.
During this time, snow stopped repair efforts and freezing rain landed like the final icing on a disastrous cake. At this point, 2.8 million Texans were left without power. When temperatures are below freezing, Texans know to drip their faucets. This prevents their water pipes from freezing. However, this additional water demand caused a pressure drop in the treatment plant systems. As if things weren't bad enough, 15 million people lost access to clean water. Some resorted to melted snow while others relied on boiled water. Unfortunately, hundreds of Texans were killed during this horrific winter, making Uri the costliest storm to rip through the state.
Average Highs and Lows This Year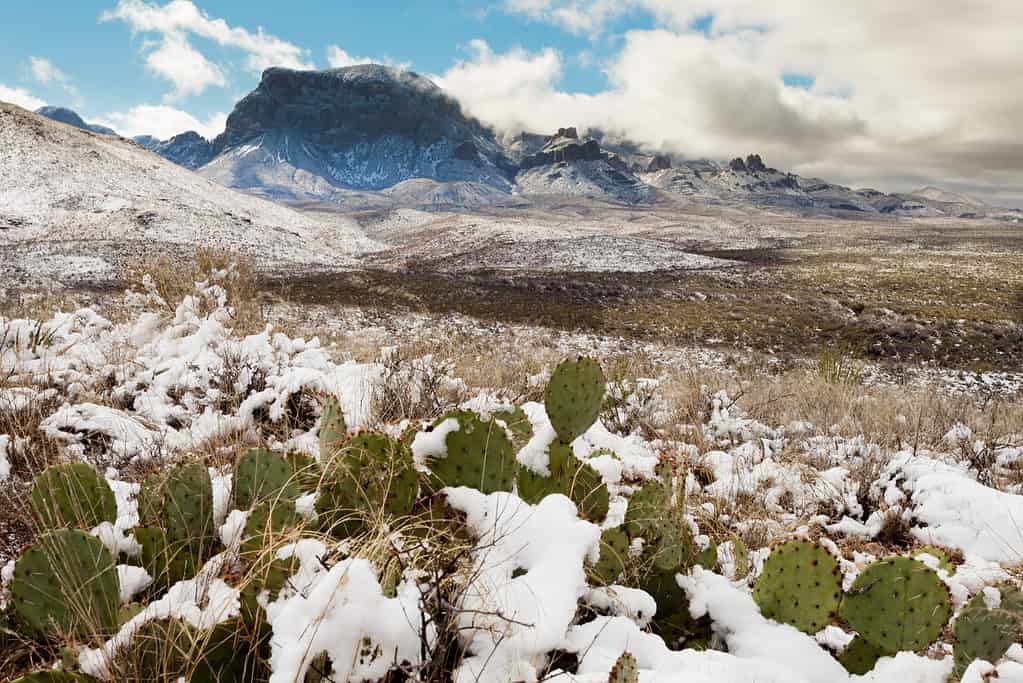 Central Texas has experienced warmer and drier conditions than usual this winter. This is due to colder than usual water temperatures in the Pacific Ocean, near the equator. Some refer to this phenomenon as "La Niña." Although these conditions favor warmer and drier weather, it doesn't mean that the state doesn't still experience cold and wet conditions. For instance, in Dallas, temperatures fell to 11 °F on December 22nd and rainfall kept with averages, totaling 36.63 inches at the tail end of December.
Cold, intensified by wind, is a normal part of winter in Texas. In Dallas, temperatures rarely dip below 26 °F or reach higher than 102 °F. Throughout the course of the year, this popular city in Texas averages between 39 °F and 96 °F. Another popular city, Austin, known as the "Live Music Capital of the World," generally experiences between 43 °F and 97 °F. Their winters are windy and cold but quite short. The coldest day was December 23rd when temperatures dropped to 14 °F in the early morning just before 6 AM.
Animal Migration in Texas
In terms of high-profile migrations, birds take the lead in Texas. However, there are other animals that migrate to and from the state, including butterflies, bats, sea turtles, and dragonflies. For the best view of bird migrations, Texans can look skyward during spring and fall. There are 639 bird species in Texas, and about 66% of them migrate. Some of the birds that make up the enchanting visual display include songbirds, barn swallows, ruby-throated hummingbirds, new world warblers, purple martins, magnolia warblers, and American robins. Birders can flock to The World Birding Center, The Santa Anna National Wildlife Refuge, or The Great Texas Coastal Birding Trail, among other hotspots littered throughout the state.
Up Next:
More from A-Z Animals
---
The Featured Image
---