There are so many adorable, fluffy animals out there. Compiling a list of top picks is so hard, but today I've narrowed it down to 15, ranging from dogs to birds and even to a class of cute, furry spiders! Some of the cutest fluffy animals in the world include the Pomeranian, Harp Seal, Silky Chicken, Arctic Fox, and Alpaca.
Keep reading to learn about all of these animals and more–with pictures!
1. Pomeranian
Pomeranians are small dogs, standing at 6-7 inches in height and weighing 3-7 pounds. Aptly nicknamed "Poms," they do indeed look like little pom poms with their fluffy coats! With their teddy bear ears and big, round eyes, and curly tails, there's so much to love about these pups. They are definitely among the cutest fluffy animals in the world!
Their coats come in a variety of colors, including:
Blue merle
Blue sable
Black
Black and tan
Blue
Blue and tan
Chocolate
Chocolate and tan
Cream
Cream sable
Orange
Orange sable
Red
Red sable
Beaver
White
Wolf sable
Tricolored
Some of these colors may seem confusing if you don't know anything about the world of dog fur colors. For example, blue is a dilute black color, chocolate is a rich brown, red is a dark orange, beaver is a light brown, and wolf is simply gray. Merle coats are white with blue patches, and sable coats have light roots and dark tips.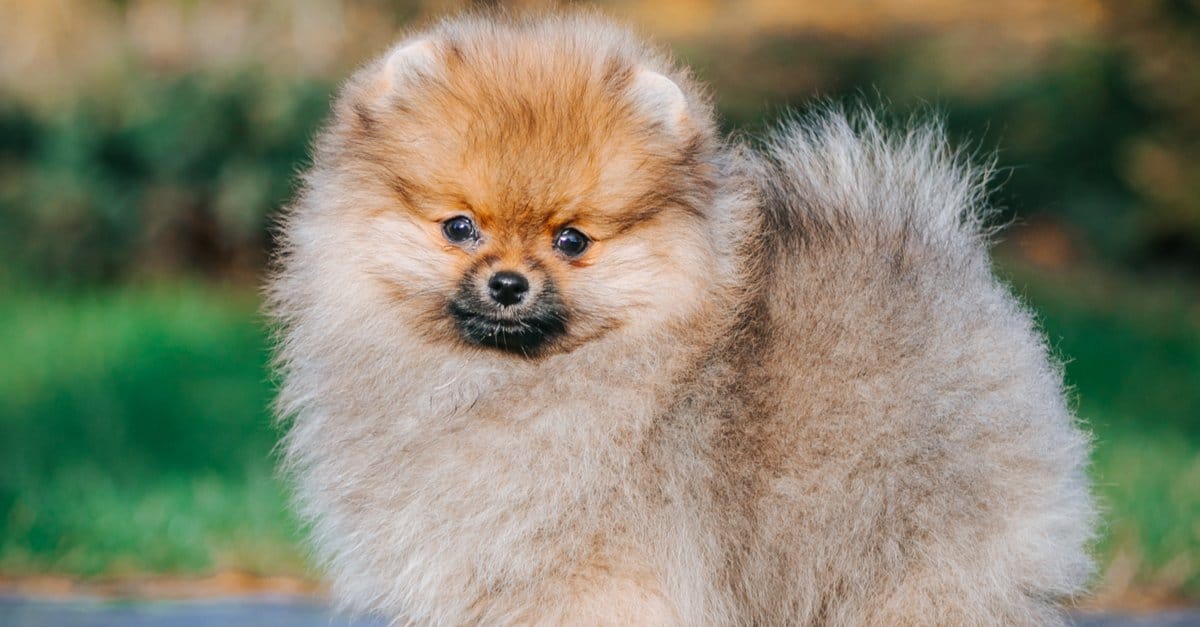 2. Harp Seal
Harp seals have short, fuzzy coats — especially as babies! This fur is called lanugo, and baby seals keep it until they turn three or four weeks old. Then, they grow into adults with shorter, light gray fur and black masks. Lanugo in seal pups helps to keep them warm as they develop and is white in color. Other cute things about harp seals are their small heads, big eyes, short flippers, and long bodies. 
3. Silky Chicken
Silky chickens are a small, or bantam, chicken breed. Females weigh just three to four pounds, and roosters are a bit bigger. They're typically kept as pets and do best in warm climates where it doesn't get too cold for them outdoors. These birds surely are some of the cutest fluffy animals in the world! In fact, they have fluffy feathers on their bodies, including the distinctive poof of feathers on their heads. Silkies have dark skin, wattles, and beaks.
Their feathers can be a variety of colors, including black, buff, gray, partridge, splash, white, and blue. Buff is a light tan, and blue is a dark navy. Partridge Silkies have brown feathers with darker stripes going down their bodies. Splash silkies have light feathers with darker "splashes" of color around their bodies.
4. Arctic Fox
Arctic foxes are white and fluffy, at least in the wintertime! They have dense fur that's longer on their tails and helps them keep warm in the harsh arctic climate. They're also quite small, weighing just 6.5-17 pounds. When it's not winter, an Arctic fox's coat will change to a blue-gray or black color.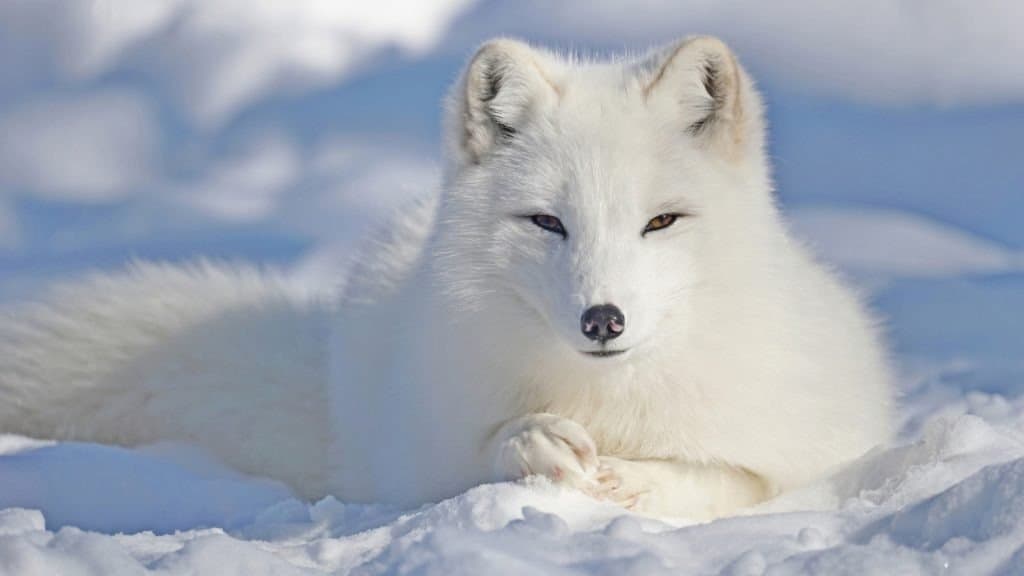 5. Alpaca
Alpacas are related to camels and frequently confused for llamas — but they're fluffier and smaller than both! However, they're still big animals that can stand over three feet tall at the shoulder and weigh 100-200 pounds. They have fluffy fleece all over their bodies in the colors white, fawn, brown, black, silver gray, and rose gray. Rose gray alpacas have gray and red-brown coats. Other adorable things about alpacas are their long necks and legs, their small ears, and their facial expressions. They may also have silly haircuts that make them look even cuter!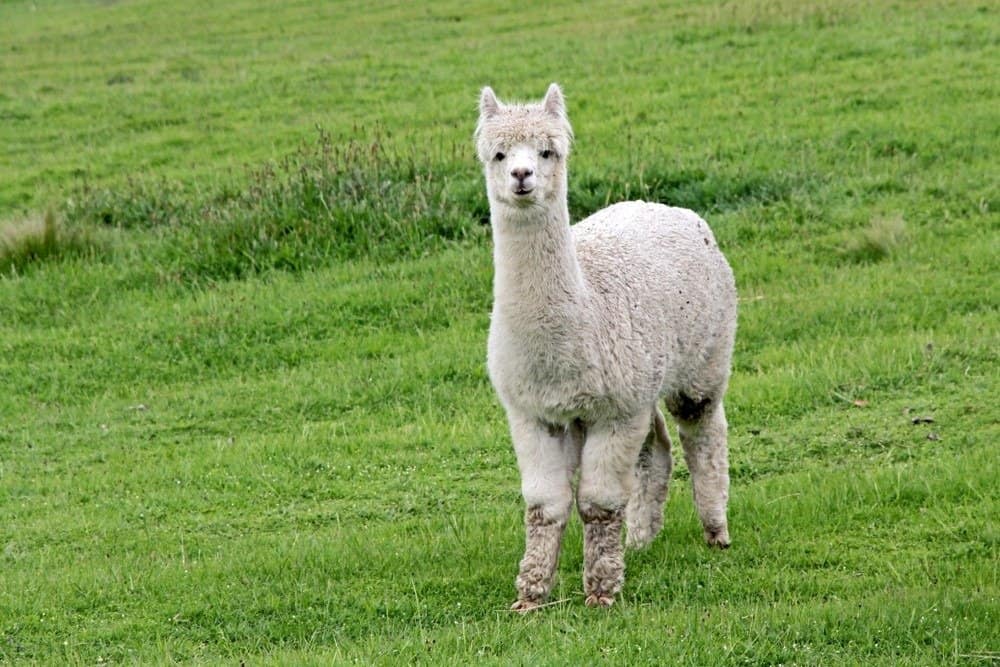 6. Poodle
Poodles are one of the best-known fluffy dog breeds! Most people picture a shaved Poodle in a standard cut, but their curly fur can also be grown out all over the body or cut to a few inches all over for a cute "teddy bear" look. There are three sizes of Poodle: toy, miniature, and standard. Toys weigh 4-6 pounds and are under ten inches tall, Miniatures weigh 10-15 pounds and are 10-15 inches tall, and Standards weigh 40-70 pounds and are over 15 inches tall. Poodle fur can be apricot, blue, brown, black, cream, red, silver, silver beige, white, cafe au lait, or gray. The color "cafe au lait" is a shimmery brown.
7. Red Panda
Red Pandas are among my favorite cutest fluffy animals in the world! They have red coats with black legs and bellies. They have white markings on their ears, cheeks, snout, and above their eyes. Their tails are fluffy with darker red stripes. These cute critters are longer than they are tall and are a bit bigger than the average house cat. They also have long whiskers and upright ears like little kitties!
8. Angora Rabbit
There are actually four recognized breeds of Angora rabbit:
English Angora
French Angora
Satin Angora
Giant Angora
All are wooly with thick, fluffy fur. They can range in size from 4.5-12+ pounds depending on breed, with larger breeds like the Giant Angora having a weight minimum but no maximum. The Angora rabbit breeds are bred in a wide swath of coat colors and patterns.
9. Highland Cow
Highland cows have long double coats that protect them during harsh winters. Their coats can be black, brindle, red, yellow, dun, or white. Brindle is black and red, and dun is a dilute black. These beautiful cows can weigh over 2,000 pounds as adults and stand 35-43 inches tall at the shoulder. They have horns that grow to the side and then curve upward, and the hair on their heads grows long enough to cover their eyes.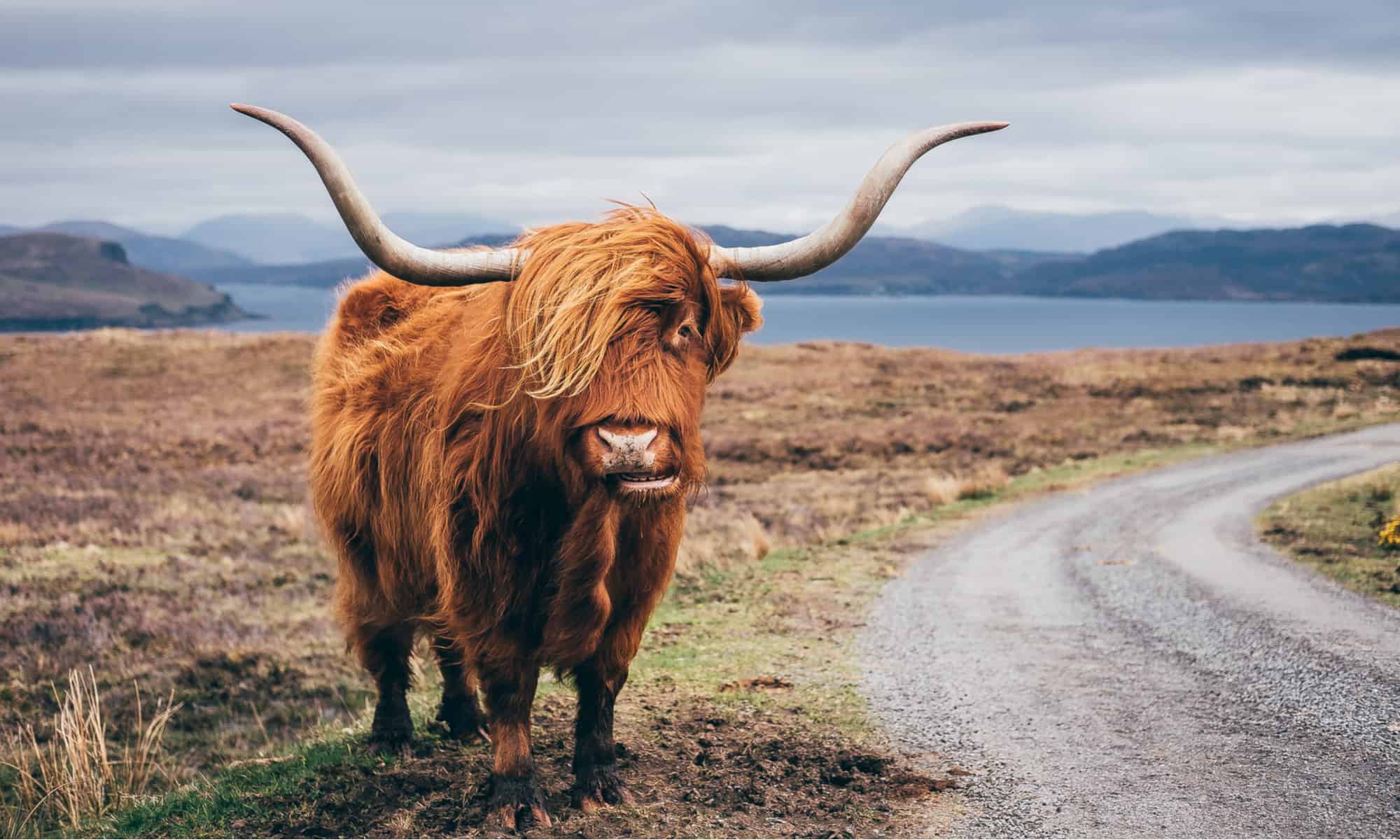 10. Venezuelan Poodle Moth
If you don't like insects, you might want to skip over this one. Or maybe this pretty moth will change your mind! Venezuelan Poodle Moths are named for the fluffy white fur on their bodies. They have thick bodies held up by six little legs, large fuzzy wings, and huge eyes.
11. Ragamuffin Cat
Ragamuffins are longhaired cats that weigh 8-20 pounds. Kittens are born white and mature into various coat colors, including blue, brown, tortoiseshell, and mink. Tortoiseshell cats have black coats with white and orange markings, and mink Ragamuffins are gray in color. They also frequently have heterochromia or two different eye colors.
12. Siberian Flying Squirrel
These cute critters have round bodies, big eyes, tiny ears, and fluffy tails. They're very tiny, averaging around 150 grams in weight. The males are smaller than the females. They have gray coats with white undersides. When they're gliding through the air, Siberian flying squirrels turn from cute little cotton balls into flat, thin creatures. This is because of the loose skin on their bodies that allow them to glide long distances.
13. Jumping Spider
If the moths didn't turn you away, this one might — but just look at those little puppy dog eyes! Aptly nicknamed "puppy spiders," there are over 600 types of jumping spiders. They range from black and brown to bright, vivid colors. Their bodies are super fuzzy, but this isn't the only thing that makes them adorable. They also have big eyes and pedipalps–feelers that look like short legs or tiny little hands.
14. Mountain Bluebird
Another fluffy bird to make the list, the Mountain Bluebird, doesn't have long feathers like the silky chicken. Instead, these birds look very round and cute with fine, soft feathers. They're a vivid blue that's darkest around the wings. They have a gradient coloring that starts as a deep blue on the head and turns to white on their lower bodies. Females are less vivid than males and are instead a light tan with blue plumage on the ends of their wings and tails. They may also have white or orange tummies.
15. Puffin
Two birds in a row! Puffins are around ten inches tall with wingspans up to two feet wide. They're black and white with bright orange beaks and webbed feet. There are three varieties of Puffin:
Tufted Puffin
Atlantic Puffin
Horned Puffin
Tufted Puffins look like they have blonde hair with their light head plumage that extends from each side of their head, starting near the tops of the eyes. Horned Puffins have wider beaks, and their beaks and feet are lighter in color, mostly yellow rather than orange.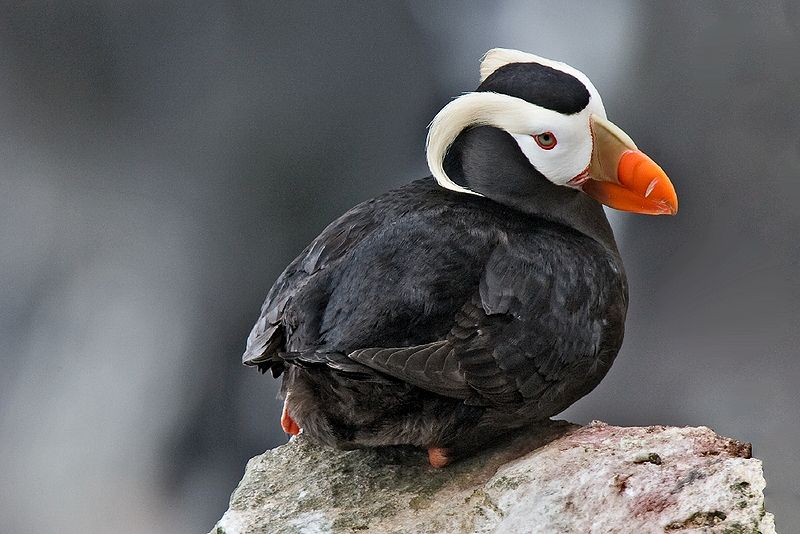 Final Thoughts
I hope you've enjoyed taking a break and checking out these cute, fluffy animals with me! It's been a joy to get to know these beautiful animals.
Summary Of The 15 Cutest Fluffy Animals In The World
| Rank | Fluffy Animal |
| --- | --- |
| 1 | Pomeranian |
| 2 | Harp Seal |
| 3 | Silky Chicken |
| 4 | Arctic Fox |
| 5 | Alpaca |
| 6 | Poodle |
| 7 | Red Panda |
| 8 | Angora Rabbit |
| 9 | Highland Cow |
| 10 | Venezuelan Poodle Moth |
| 11 | Ragamuffin Cat |
| 12 | Siberian Flying Squirrel |
| 13 | Jumping Spider |
| 14 | Mountain Bluebird |
| 15 | Puffin |
Summary Table Of The 15 Cutest Fluffy Animals In The World
---
The Featured Image
---