Key Points:
Private families and individuals own nearly 600,000 acres of forestland in Connecticut.
Land trusts work with private landowners to protect their property through conservation easement or fee-based ownership protection options.
The state has two park units, one national historic trail, a national scenic trail, and 70 state parks, all managed by the state or federal government.
Connecticut is a state with deep roots that stretch as far back as the colonial era. Now the future of Connecticut lies in the hands of the top landowners.
Let's explore who the largest landowners in Connecticut are, their impressive holdings, and stories of how they acquired these holdings. We'll also look at what is happening to preserve the land so it can remain beautiful for future generations.
Who's deciding the state's future? Let's find out. Keep reading to discover who owns the most land in Connecticut.
1. Woodlands Owned by Private Families — 600,000 Acres
Did you know private families and individuals own nearly 600,000 acres of forestland in Connecticut? There's a total of 140,000 family woodland owners in the state. This is the largest land ownership category by far.
Most private landowners are small-scale, owning anywhere from a couple of acres to thousands. Some private landowners have held onto their property for generations, while others have bought it more recently.
Sometimes, spreading the word about protecting the land is difficult. Limited resources make it challenging to provide adequate support and advice to the 140,000 family forest owners. To make matters worse, the forests are splitting up.
A decrease in core forest acres is causing fragmentation. Fragmented forests negatively affect wildlife habitat. They can increase edge effects and create pathways for invasive species. They also fragment the wildlife habitat.
The good news is that some landowners are choosing to transform their land into conservation easements. This helps keep it in its natural state forever. The Peters Memorial Woods is a great example of land preservation through easements.
Families can still live on the property when they allow their land to turn into an easement. Sometimes there are even special tax allowances to help them save money. But it's not all about the money for most private landowners.
Choosing to turn the land into an easement is emotional. When land's been part of your family's legacy for generations, it can be difficult to hand it over to the state. However, a lot of landowners see the bigger picture. By letting the state help them maintain the land, it'll live on in its natural beauty even longer.
2. Connecticut Land Trusts — 62,000 Acres
There are over 100 land trusts in Connecticut, and they protect around 62,000 acres. Protected lands include agricultural land, forests, and grasslands. These are important for wildlife habitat, clean water, and other ecosystem services.
Land trusts work with private landowners to protect their property. They protect conservation easement or fee-based ownership protection options. This encourages landowners to keep their land in a natural state. It also helps protect it from development.
Together, land trusts and supporting organizations have big plans for the future. The state's working hard to protect thousands of acres. They have help from the Department of Energy and Environmental Protection (DEEP). Initiatives like the Green Plan prioritize DEEP's actions toward land preservation.
Land Trust Alliance
The Land Trust Alliance is one of the top players in saving Connecticut's land. They're a nonprofit that works to conserve land all around the United States. They do this by safeguarding habitats, forests, and farmland. They also dedicate themselves to creating community recreational opportunities and sponsoring outdoor activities.
Northern Connecticut Land Trust
On an even more local level, the Northern Connecticut Land Trust does its part too. This all-volunteer group has protected over 1,800 acres of beautiful land across Connecticut. By doing this, they've boosted the value of their conserved properties to over seven million dollars. To help them keep going, they rely on memberships, donations, and grants from both public and private sources.
3. Federal Government — 9,110 Acres
In Connecticut, land owned by the federal government is sparse. They only oversee 9,110 acres. This is in large part due to its small size as well as its location in the northeastern United States. Despite this, the government managed to acquire more than 1,700 acres.
Currently, the federal government owns a mere 0.3% of Connecticut's total land area of 3.1 million acres. Out of that 0.3%, 64.2% belong to the National Park Service, and another 16.3% go to the Department of Defense.
Connecticut is a paradise for outdoor adventurers! There's no shortage of activities. The state has two park units, one national historic trail, a national scenic trail, and 70 state parks. One of the most popular parks is the Bluff Point Coastal Reserve.
National Park Service Land: Bluff Point Coastal Reserve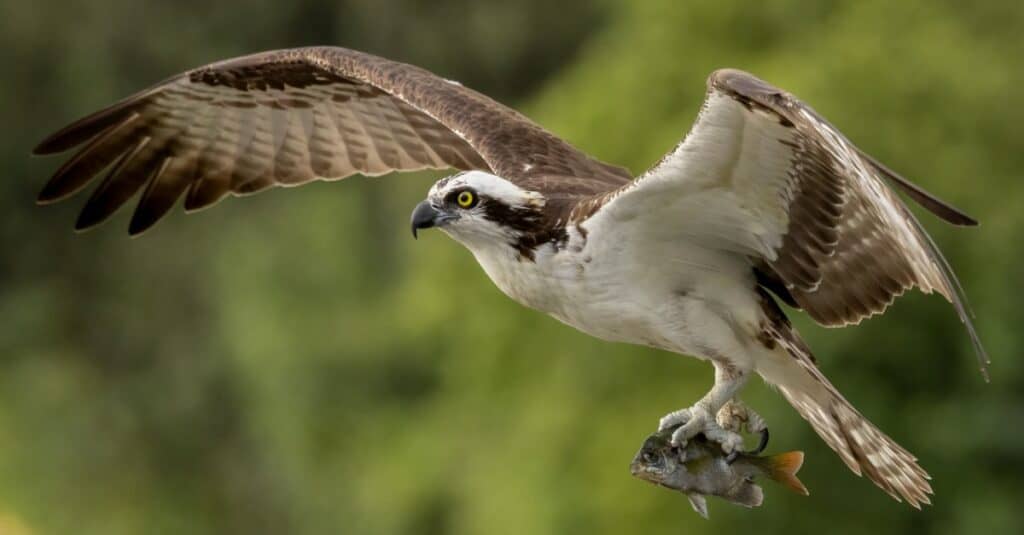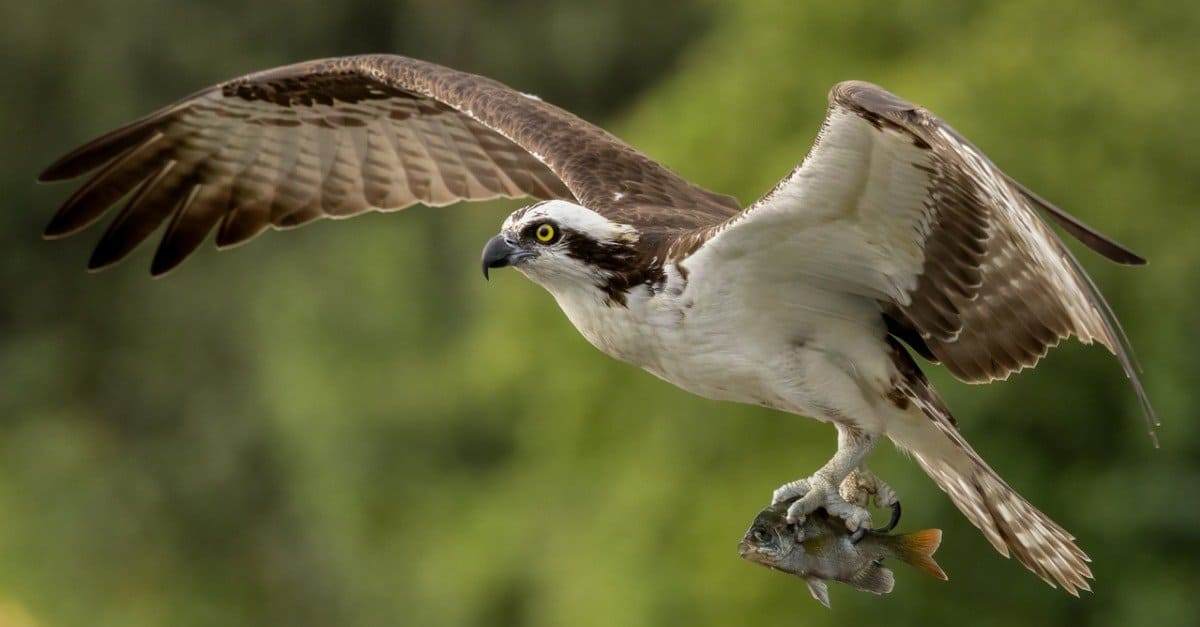 Bluff Point Coastal Reserve is part of the land managed by the federal government. This beautiful reserve was made possible due to the Land and Water Conservation Fund. This spot is one of Connecticut's premier natural attractions.
The park features a variety of wooded trails and paths. The paths are perfect for hikers, bikers, and fishers. Along the way, you'll see abundant wildlife, including migrating birds, ospreys, and seals.
Now, there's proof that the land conservation efforts in Connecticut are working. The osprey population in Connecticut has been making a strong comeback. They've been steadily rising since 1974 when they faced near-extinction. And Bluff Point Coastal Reserve is a great spot for seeing ospreys.
While visiting Bluff Point Coastal Reserve, you can also explore the igneous rocks. There are granite, pegmatite, and metamorphic rocks such as granite gneiss along the trail. It's an outdoor enthusiast's paradise.
National Park Service Land: Appalachian National Scenic Trail
The Connecticut section of the Appalachian Trail is truly remarkable and a must-see for any hiker. This trail is under special management by state and federal organizations. While it's under the National Park's jurisdiction, it's a group effort to keep the trail accessible.
Hikers looking for a short jaunt on the Appalachian Trail need look no further than Connecticut's
50.1 miles of trail. This scenic route takes you from Hoyt Road on the New York border to Bear Mountain at the Massachusetts state line, with stunning views and plenty of opportunities for adventure along the way. The trail also meanders through undulating hardwood ridges, passes fast-moving water, and even crosses the Schaghticoke Indian reservation.
Clinton Land Trust: Peter Memorial Woods
Embark on an adventure of discovery at Peter Memorial Woods in Connecticut! As part of the Clinton Land Conservation Trust, this 60-acre nature preserve offers stunning views of sheer cliffs. There are also gorgeous glacial outcroppings that have been millions of years in the making.
One of the popular trails is the Bougie Trail, with its red blazes and easy, flat terrain. The yellow-blazed Brock Trail also takes visitors through a rocky glen with small waterfalls. Get ready for a lot of wildlife viewing opportunities, and plant sightings. The longest trail is the 0.65-mile Princess Pine Trail.
On the Princess Pine Trail, take in soaring rock outcroppings, stone walls, lady slipper orchids, and old rock quarries. The name comes from the princess pine found along the trail too. Make sure to pack some snacks and get ready to explore all that Peters Memorial Woods has to offer.
Who Really Owns the Connecticut River?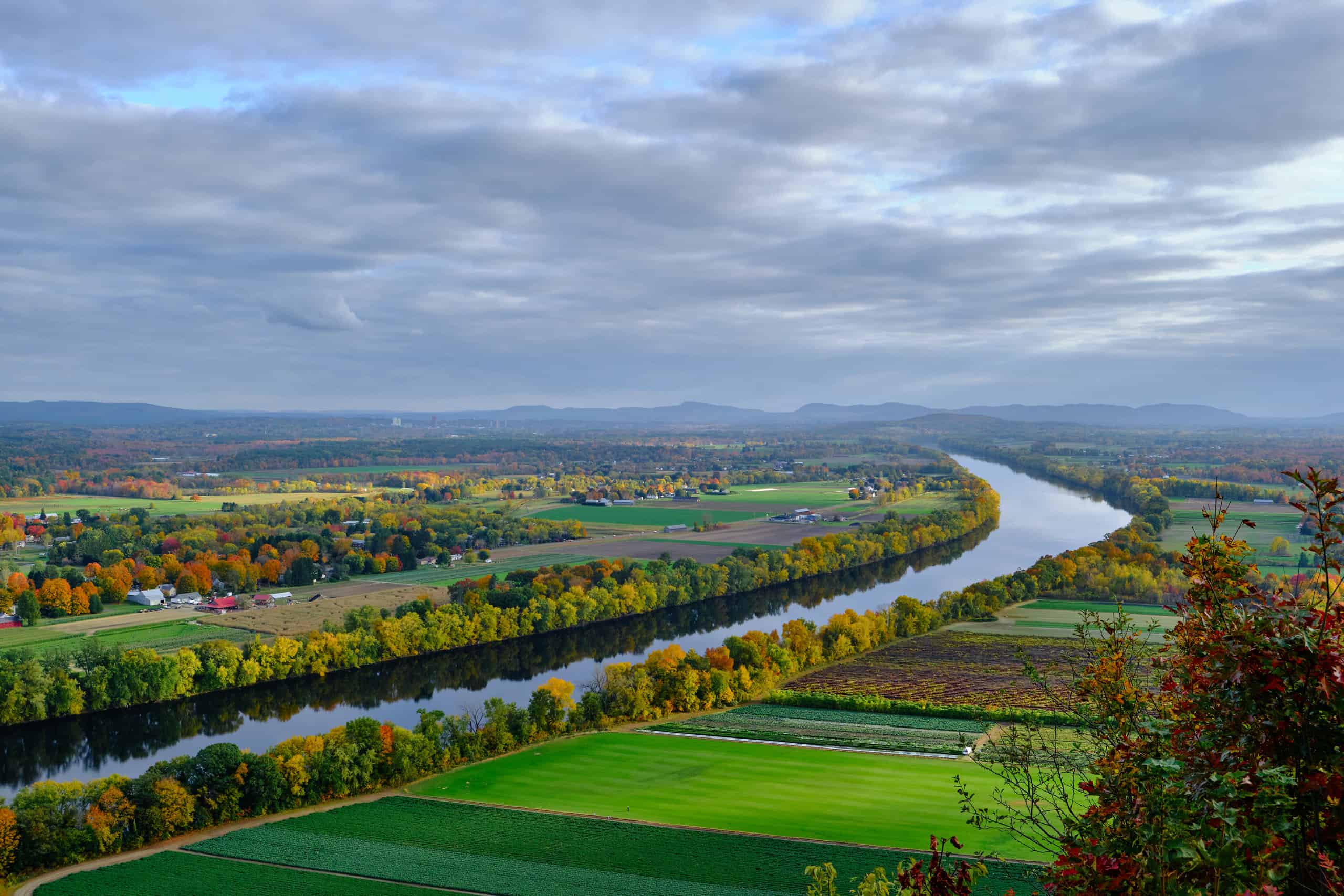 For centuries, the ownership of the Connecticut River has been under debate. The earliest dispute dates back to 1644 when New York and Connecticut clashed over the eastern part of Long Island. The story goes on despite a mortgaged patent from the Earl of Sterling in Connecticut's favor.
It was in 1731 that an agreement came to be between the two colonies. This agreement granted Connecticut ownership of Greenwich and Stamford's "panhandle" section. The agreement also grants jurisdiction over the entire river. This settlement also marked Long Island as a part of New York State. Depending on what part of the river you're talking about, Connecticut owns the Connecticut river!
Connecticut River Conservancy Reminder
The Connecticut River Conservancy, CRC, reminds residents to take accountability. The people who live by the river shape what the future of the waters looks like. Through the public trust doctrine, everyone can access clean water for swimming, fishing, and boating. But it's up to each individual to do their part as stewards of these precious resources. Helpful actions include using reusable products or joining forces with conservation organizations.
Connecticut's Exciting Open Space Programs
Federal and state organizations help run Connecticut's Open Space programs. These programs embody the values of conservation, recreation, and sustainability. They offer an amazing opportunity to preserve and protect natural habitats. The programs do all of this while also providing much-needed financial incentives.
Take, for instance, The Recreation and Natural Heritage Trust Program. They allow landowners to donate or sell their land at fair market value. The sale is in exchange for tax deductions or other financial benefits.
The Open Space and Watershed Land Acquisition help nonprofits acquire land. They also provide grants for outdoor recreation and conservation. The grant even works towards promoting fish & wildlife preservation and water protection.
There's also an active community garden project that provides funding to develop green spaces. The spaces are for public enjoyment and environmental education.
The Public Use and Benefit Land Registry offer a mapping system that stores deeds and surveys of state parks. The system also records wildlife management areas and other lands owned by the agency.
Lastly, the Land and Water Conservation Fund Grant Program encourages recreational planning. These initiatives emphasize Connecticut's commitment to preserving its landscapes. They also care about ensuring recreational access for future generations!
Final Thoughts on the Top Landowners in Connecticut
There you have it! A tour of the top landowners in Connecticut and what they are doing to protect the state's natural resources. There are so many positive moves being made for this state.
The rise in Connecticut's osprey population brings new hope. Watching an osprey gliding through the air is an awe-inspiring reminder of nature's resilience and beauty. Now, you can spot these majestic raptors soaring over the coastlines and rivers of Connecticut. It's a clear sign that wildlife conservation efforts are working!
Overall, Connecticut is doing a great job preserving its natural resources and offering recreational access to future generations! But that doesn't mean the work is done.
Let's ensure a bright future for Connecticut's environment by working together. Spread the word about land preservation programs, and explore ways to volunteer. Of course, one of the best ways to support a state is by learning more about what makes it special. You can discover more of Connecticut's greatest treasures in the articles below.
Up Next:
More from A-Z Animals
---
The Featured Image
---
Sources

Balletopedia, Available here: https://ballotpedia.org/Federal_land_policy_in_Connecticut
World Population Review, Available here: https://worldpopulationreview.com/states/connecticut-population
Connecticut Department of Energy and Environmental Protection, Available here: https://portal.ct.gov/DEEP/Open-Space/Open-Space