The great state of Oklahoma is a place like no other. The diverse landscape and incredible natural beauty make it the perfect place to own land. And the choices landowners make today will decide what Oklahoma looks like in the coming years. Who's controlling the fate of Oklahoma's landscape? Let's find out! Keep reading to discover the top landowners in Oklahoma.
1. Oklahoma Department of Wildlife Conservation — 1.4 Million Acres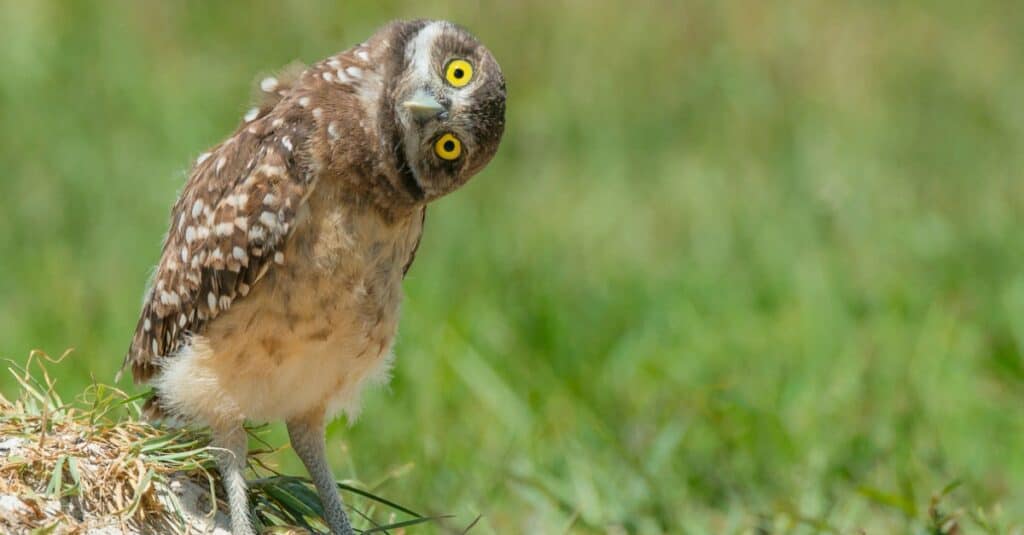 The Oklahoma Department of Wildlife Conservation manages 1.4 million acres. There are more than 30 state parks to explore, along with numerous conservation spots. Some of the animal conservation areas house bats, bald eagles, and other rare species of birds.
One of their inspiring programs is the Wildlife Diversity Program, which helps protect species that aren't hunted or fished. This includes bats, black-tailed prairie dogs, burrowing owls, and yellow-billed cuckoos. All of these creatures receive special protection under this program.
The department also manages 64 wildlife management areas. The areas offer individuals access to controlled grazing and agriculture leases. They also promote low-density recreation activities. Low-density activities are things like fishing, hiking, and nature study. Visiting swimming holes is a great example of a fun activity that doesn't hurt the environment.
With pristine wetlands teeming with gamefish, fishing is one of the most popular choices. Rainbow trout and other big fish swim throughout the state.
Plus, with its incredible variety of plant life, Oklahoma offers a breathtaking outdoor experience for everyone. They have cypress trees that tower over rivers. Adventurous wetlands are full of critters. And don't forget the towering oak forests that shelter white-tailed deer.
2. Commissioners of the Land Office — 725,000 Acres
The Commissioners of the Land Office manage more than 725,000 acres of surface and 1.1 million mineral acres across Oklahoma. The revenues from these lands fund education initiatives. Over $116 million went directly to schools and universities in recent years.
The Enabling Act of 1906 allowed Oklahoma Territory to become a state. That means the Commissioners of the Land office came before statehood. This gives the office a unique ability to manage the lands for various purposes.
The office focuses on improving access to Oklahoma's lands. They do this by creating recreational opportunities around them. These spaces allow people to enjoy the outdoors and learn about their land's history. The office also works to protect, maintain, improve and restore the lands it manages for future generations.
The Enabling Act is still shaping how Oklahoma manages its lands today. For instance, the Enabling Act encouraged the federal government to grant a $5 million payment to support the school trust fund. And it's all thanks to powerful thinkers when the state was starting.
Theodore Roosevelt and Thomas Jefferson set up the framework for managing resources on public lands. They believed in the power of education for all. That's why Oklahoma invests so much money in educational opportunities today.
3. Federal Government — 703,336 Acres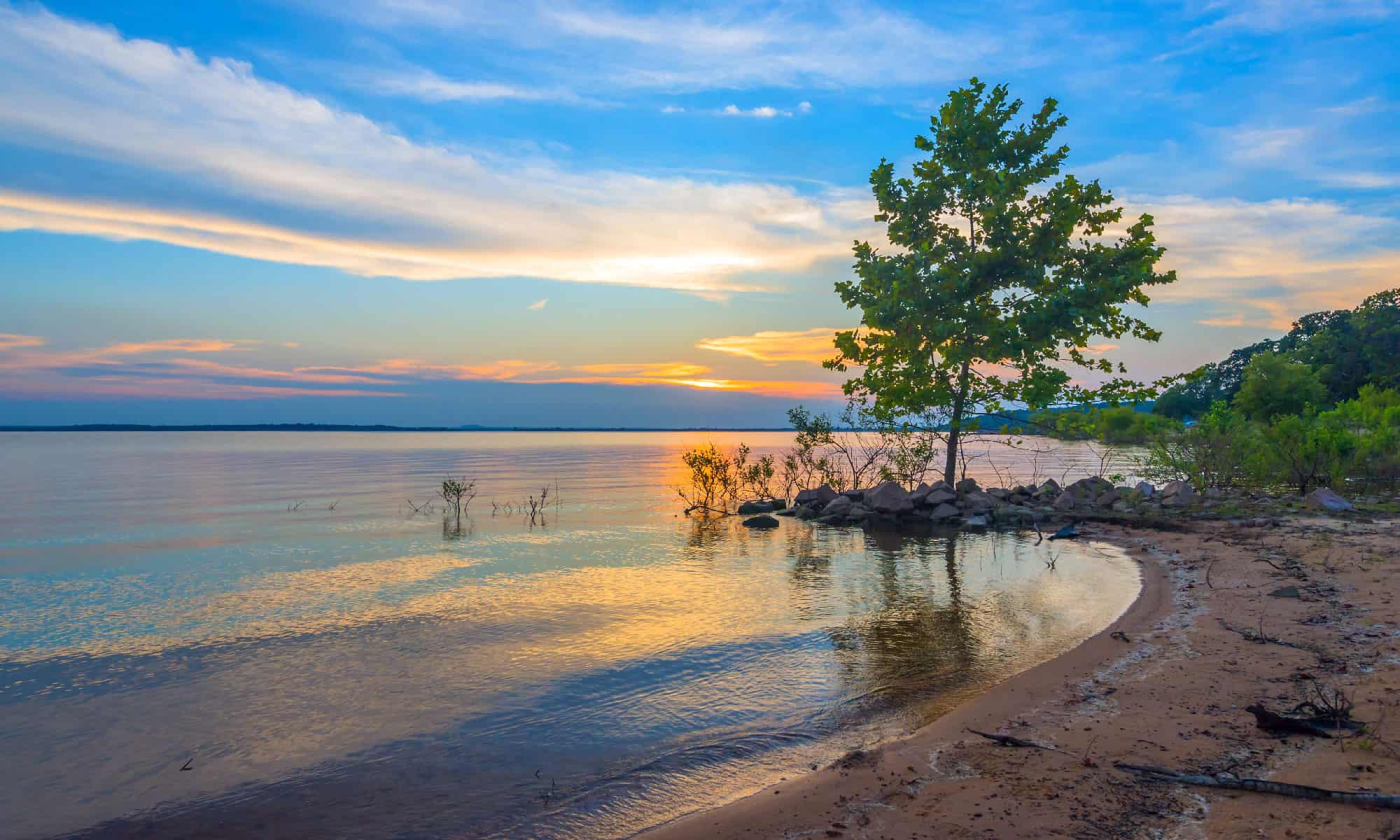 The federal government owns a lot of land in Oklahoma, with 28% of the state's total acreage. That amounts to 703,336 acres of managed land for resource management and recreational activities. To put this into perspective, that's more than twice the size of Tulsa County.
Oklahoma ranks 34th in federal land ownership compared to other states, owning just 4% of the total land. Several federal agencies work together to manage the 703,336 acres. These agencies include the US Forest Service, which is responsible for 58.5% of the land. There's also the Department of Defense managing 24%. Fish and Wildlife Service comes in at 15.8%, and the National Park Service oversees 1.5% of the land. Lastly, the Bureau of Land Management takes care of 0.3% of federal lands.
Famous National Historic Site
In addition to managing its acreage, the federal government owns the national historic site Washita Battlefield in Oklahoma. This site is a unique piece of Oklahoma's history and is well worth visiting.
4. Drummond Family — 433,000 Acres
The Drummond family of Pawhuska, Oklahoma, is No. 79 on Worth magazine's list of the top 100 landowners in the country. The family owns 433,000 acres. The land includes the Drummond Land & Cattle Co. This company is a horse breeding and training facility for cutting and reining competitions.
The Drummonds have long been dedicated to preserving the land through conservation efforts. They participate in eco-friendly activities such as prescribed burning. They also have a strict no-till farming practice and rotational grazing.
Burros and the Bureau of Land Management
Since 2006, the Drummond family has been receiving a whopping $2 million per year from the U.S. government. They pay this money to rent their land and protect wild horses and burros.
The word burro is Spanish for donkey, and they're an integral part of Oklahoma's heritage. Donkeys were initially brought to the state by Spanish explorers in the 1600s. The Drummond family helps protect these animals. The donkeys get to enjoy the good life. They allow them to roam freely on their land, enjoying the natural habitat.
The Bureau of Land Management helps with the Wild Horse and Burro Program, which accounts for 20% of the Bureau's annual adoption target. Through satellite adoptions, the program successfully adopts nearly 600 animals per year.
Ree Drummond Pioneer Woman
Have you ever wondered what life is like on a working Oklahoma ranch? No one knows this better than Ree Drummond, the Pioneer Woman. As a famous blogger, author, and television personality, Ree has been sharing her life.
Ree is also a passionate conservationist and supporter of wildlife. Her blog's topics feature stories of the Drummond family's commitment to land stewardship and how they are making a difference in Oklahoma's public lands. She also shares her recipes, which often incorporate ingredients found on their ranch, and tips for sustainable living. They're worth checking out if you're looking for a tasty country meal!
5. Oklahoma Land Trusts — 151,387 Acres
Combined, the land trusts in Oklahoma protect 151,387 acres. That's over 100,000 football fields of land under their care.
What are land trusts? They are non-profit organizations dedicated to conserving Oklahoma's land, natural resources, and open spaces. They work through the acquisition and stewardship of land or conservation easements.
The future is looking bright. In the past ten years alone, there has been a 24% increase in land protected by land trusts, allowing them to conserve Oklahoma's lands, waters, and way of life for generations to come. One of the most prominent trusts is the Nature Conservancy.
The Nature Conservancy has planted 4,001 native trees at the Oka' Yanahli Preserve to protect the Blue River and its ecosystem benefits. This is especially important since 71,200 acres of land have been lost to development.
Saving Oklahoma's Blue River
In the 1800s, European settlers began to clear forests and cultivate crops in Oklahoma. This drastically altered the landscape, causing windy woodland streams and wetlands to be replaced by straightened channels and seasonally damp spots.
What was once a win-win situation for nature and humans has now taken away a protective riparian zone, leaving the Blue River to turn brown during heavy rains. Thankfully, land trusts are working together to help restore the waters.
The value of the Blue River watershed is immense. The Nature Conservancy examined it using ecosystem economics and found it contributes $928 million to $1.7 billion in cultural, natural, and physical values every year. Saving the river helps keep Oklahoma's environment healthy, the economy, and the community thriving.
See the results for yourself. The wildlife department has videos of the Oklahoma Blue River, so you can see it in action!
6. Bob Funk Sr. — 20,000 Acres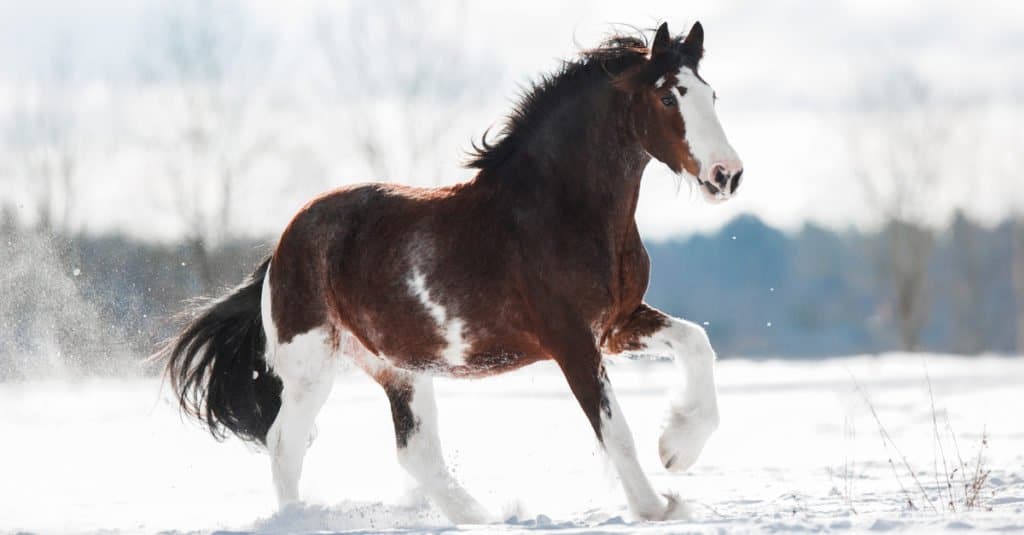 He may be last on our list of the top landowners in Oklahoma, but Bob Funk Sr. is making a big impact. He owns 20,000 acres and runs one of the biggest ranches in the nation.
Bob Funk S. has a long history with Oklahoman lands. His father started a dairy farm in Oklahoma, and Bob Sr. grew up milking cows with him but became one of the world's most successful businessmen. After purchasing 20,000 acres in Oklahoma, the land was quickly put to work.
The land is now called the Express Ranches and is home to one of the most successful cattle operations in the country. Oklahoma is one of many states the ranch operates out of. It also has over 100,000 acres in New Mexico and South Dakota.
Express Ranches is a big operation. It is the largest seed stock operation in America, according to Cattle-Fax. They're pulling in significant numbers, selling as much as 5,000 head of Angus and Hereford genetics. They help with every part of beef production, feeding up to 50,000 heads annually.
They also recently got UU Bar and Mora Ranches, which adds over 150,000 acres. The location of the land is also helping the ranch succeed. The land is high-altitude rangeland. The atmosphere allows Express Ranches to test their genetics under the right conditions.
Mr. Funk has made an impact on Oklahoma in other ways too. His Express Clydesdale horses have become an unusual tourist attraction. The horses meet thousands of visitors yearly at their historical Clydesdale barn. They also travel across North America as ambassadors for Express Employment Professionals. The horses help raise money for charities, starring in some of the world's most famous parades. Next year, watch to see them in Macy's Thanksgiving Day Parade.
Summary of the 6 Largest Landowners in Oklahoma
Here is a list of the 6 largest landowners in the state of Oklahoma:
| Rank | Landowner | Land Size |
| --- | --- | --- |
| 1 | Oklahoma Department of Wildlife Conservation | 1.4 million acres |
| 2 | Commissioners of the Land Office | 725,000 acres |
| 3 | Federal Government | 703,336 acres |
| 4 | Drummond Family | 433,000 acres |
| 5 | Oklahoma Land Trusts | 151,387 acres |
| 6 | Bob Funk Sr. | 20,000 acres |
Final Thoughts on Top Landowners in Oklahoma
Now you have a snapshot of the top landowners in Oklahoma! The careful stewardship of Oklahoma's lands is helping to protect and improve the environment. There are also a lot of outdoor recreational activities, like fishing!
No matter where you find yourself in Oklahoma, there is almost always accessible public land nearby. Whether visiting a national historical site or enjoying the wildlife, get out there and start exploring.
Not only does Oklahoma provide a stunning backdrop, but it also presents opportunities for the right people. The type of individuals looking to create thriving businesses and successful operations. From cattle ranching on the Great Plains to farming in eastern Oklahoma, plenty of lands are available to make dreams a reality.
If you're seeking a new place to explore, Oklahoma is definitely worth the trip. Who knows? Maybe you'll even wind up buying land out there! For more insights about this state, read another article below.
Bonus: What is the Oldest Family Owned Ranch in Oklahoma?
Of course, size matters, but things that stand the test of time should also be given a nod.
Cattle ranching in Oklahoma dates back to the 1830s when Native American tribes from the Southeast were relocated there in designated Indian Territory, bringing large herds of livestock with them. Cattle ranching grew as the years passed, and is still important in the state. Many families have owned large portions of land and have made raising and trading livestock their livelihood.  The oldest family-owned cattle ranch in Oklahoma belongs to the Stuart Family, who has been in the cattle business since 1868–almost 150 years!
With a ranch located in Waurika, Oklahoma, the Stuart family's cattle graze over 3,000 acres of land. Their head rancher is Terry Stuart Forst, who has helped their family business survive events such as the drought of 2011 and excessive weather patterns in 2015. He has upheld an honor-driven approach to running his business which has probably helped the business last so long. Forst says:
In agriculture, your word is your bond. You respect and honor your land and livestock. You value tradition, legacy and integrity. Most importantly, I think all of us have a strong work ethic and a strong faith in God. I think honesty, respect and integrity are values we won't relinquish or compromise."
---
Sources

U.S. Department of Transportation, Available here: https://highways.dot.gov/federal-lands/programs-access/ok/map-federal-lands
Oklahoma Land Trust Alliance, Available here: https://landtrustalliance.org/land-trusts/gaining-ground/oklahoma
Oklahoma Department of Libraries, Available here: https://oklahoma.gov/libraries/state-government/archives-and-records/land-records.html