Whether you call this state home or are planning a visit, when does the Mississippi allergy season begin and end? If you often suffer from sniffles and dry eyes as a Mississippian, what can you do about it? Are the state and local climate to blame, or is there something more at play in this southern state?
In this article, we'll address the Mississippi allergy season as a whole. We'll go over why this state gets little to no relief from allergies, no matter the time of year. In addition to when allergies are at their peak, we'll give you a list of some of the potential plants that are causing you to sneeze and cough. Plus, we'll even give you some tips as to how to best help you during the Mississippi allergy season. Let's get started!
Mississippi's Allergy Season: An Overview
Given Mississippi's climate and diverse plant population, it consistently ranks as one of the most difficult locations in the United States when it comes to allergy seasons, with spring and fall being the worst times of the year. Overall, however, the entire year in Mississippi is marked by allergies. Depending on what you are allergic to, you may find your allergies peak differently compared to other Mississippi residents.
Let's take a closer look at some of the plant culprits responsible for Mississippi's grueling allergy seasons.
Plants that Cause Allergies in Mississippi (By Season)
From the dead of winter to the sweatiest part of summer, what plants cause the worst allergic reactions and pollen counts in the state of Mississippi? Let's break it down by season, beginning with every allergy sufferer's favorite time of year: spring!
Spring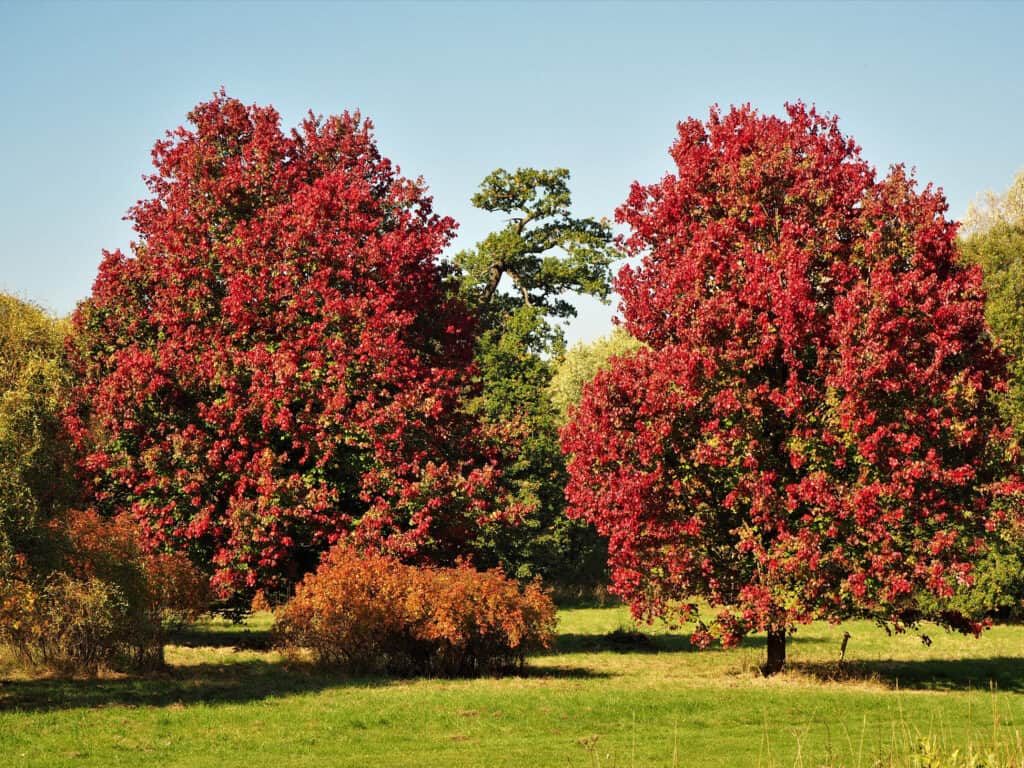 Trees bloom in the springtime, no matter the state you live in. However, Mississippi is home to plenty of native trees, some of which cause more sneezes than others. Given the fact that trees can begin blooming as early as January in Mississippi, allergies in the springtime last a while. From January to April, some of the main trees that cause allergies include hickory, oak, box elder, walnut, hickory, maple, willow, cedar, and mulberry.
Summer
While you may want to enjoy the great outdoors in Mississippi during the summertime, you may need to take your allergy medication before you hit the road. With many trees still in bloom during the month of May, you may end up getting hit by two different allergies at once. Grass allergies are at their peak during the months of May through August, which may spell disaster if you think you are allergic to Bermuda, rye, fescue, or orchard grasses.
Fall
From August through November, Mississippi is still full of potential allergens. While air pollutants caused during the height of summer are likely dwindling, fall is still a time of sneezing. Weeds are the primary allergy culprit during this time of year, and Mississippi's variety of weeds is extreme. Some common weeds found in this state that cause sniffles include amaranth, marsh elder, and the infamous ragweed.
Winter
While many allergy sufferers may feel some relief from plant allergies as most trees and grasses go dormant during winter, this is still an important time to pay attention to your health. Not only are colds and flus rampant during this time of year, but some plants and trees may still be in bloom. Ragweed often remains an issue during the months of November through January, and some trees may bloom early in the wintertime, depending on local weather conditions.
Plus, winter is a season when we spend more time indoors. This puts the average person at risk for dust, dander, pet, and mold allergies. That's why it's important to keep your home clean in the wintertime, and you may want to consider changing your air filters during this season.
How to Treat Allergies During the Mississippi Allergy Season
Given the fact that much of Mississippi suffers from allergies, how can you treat yours? There are a number of ways to help treat allergies, especially given the fact that nearly 10% of adults in the United States suffer. Here are some of the top tips to try if you're feeling sneezy!
Medications
It's no secret that over-the-counter or prescription medications have a positive effect on most allergies. You may need something more intense depending on your symptoms, but basic allergy medications can go a long way in giving you relief!
The Avoidance Technique
While not always realistic, you can always try avoiding your allergy triggers. This may include paying attention to the pollen counts or air quality in your local area. You may also want to try and stay inside on bad days, and you should especially leave your doors and windows closed if you are having a tough time. Plus, washing your clothes and keeping things dust and pollen-free can do wonders!
Allergy Shots or Immunotherapy
If you find that your Mississippi allergies are too extreme, you can always contact your doctor about allergy shots or immunotherapy options. While these can be a bit more invasive or expensive, it may be your best bet for long-term relief!
Up Next:
---
The Featured Image
---