Do you love all things dog? Then you have to celebrate this national dog day! It's the perfect opportunity to show your pooch how much you care. Follow along as we explore when this holiday is and how it began. We'll also show you some of the best ways to celebrate! Read on to learn all there is to know about national dog day.
When Is National Dog Day?
National dog day is Saturday, August 26th, 2024. Sometimes national dog day is called international dog day, but the two names are for the same holiday. Dog day is always on August 26th every single year. This holiday has been in action since 2004.
Dog lovers all over the world enjoy being able to celebrate their furry family members. It's a lot like the National dress up your pet day, but specifically for dogs. It makes sense that there's a day dedicated to spoiling the pets that bring us so much joy. But what exactly is the history behind this day? Let's take a look!
History of National Dog Day
National dog day began in 2004 thanks to animal advocate Colleen Paige. As a dog lover herself, Colleen recognizes the need to draw attention to animals who still need a home. She hoped that by creating national dog day, shelters would have an easier time finding families for dogs in need. This isn't the only holiday that Colleen has helped with. She also founded other animal-related days, such as national mutt day! Colleen works with a dog-saving foundation whose motto is "saving 10,000 dogs, one day at a time". Hopefully, at least 10,000 dogs find their way into new homes every national dog day!
Top 10 Popular Ways to Celebrate National Dog Day
There are a lot of different ways you can celebrate the holiday. Here are some of the most popular ways to celebrate national dog day:
Donate to an animal shelter
Give your dog a special party
Pet playdates
Bake dog treats
Watch movies starring dogs
Dog-themed arts and crafts
Attend a dog training class
Take your dog camping
Learn about dogs (read or watch a documentary)
These are just a few ways to celebrate national dog day. And who says you have to pick just one? This is your time to honor how you feel about dogs. Don't hold back! Plan several events, or turn dog day into a dog weekend.
Donate to a Dog Shelter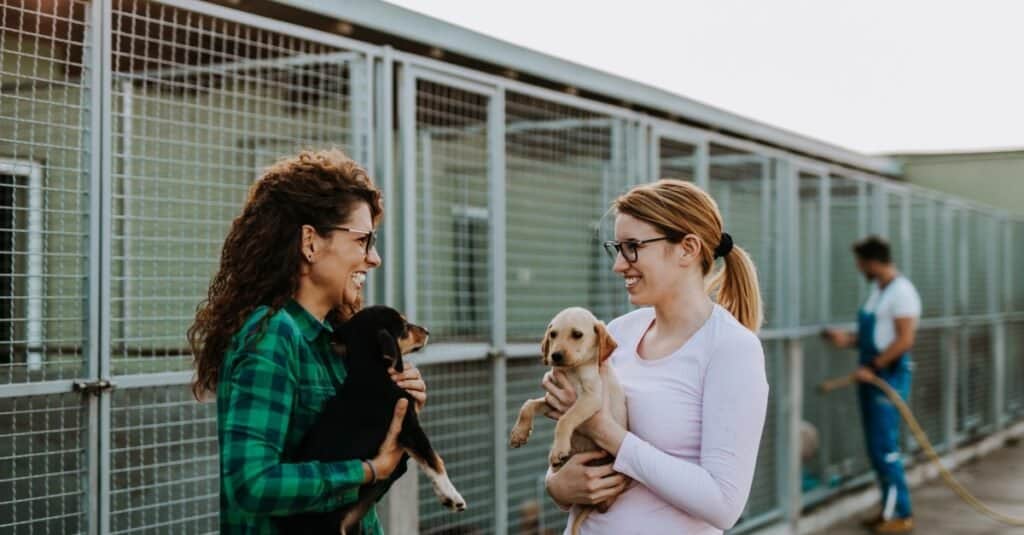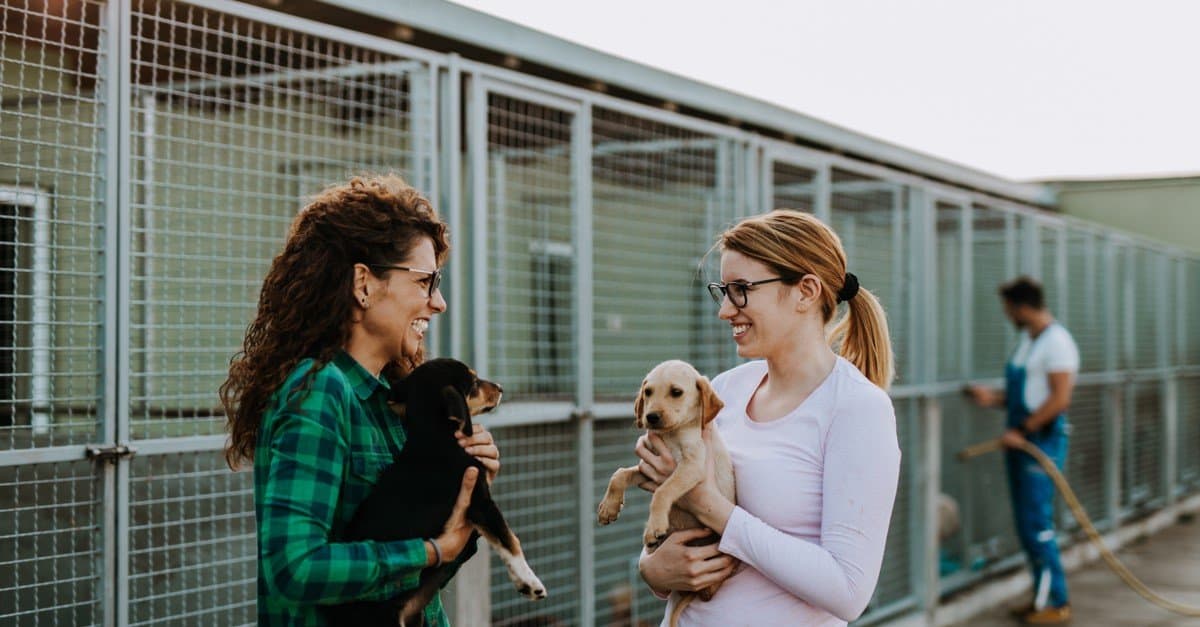 What if you want to celebrate national dog day but don't have your own dog? No problem. There are plenty of dogs that could use your help. Donating your time, money, or supplies to the animal shelter is a wonderful way to celebrate this holiday.
Financial donations make a big difference for animal charities. It helps them get the supplies they need the most. As an added bonus, if you donate to an animal shelter that's a non-profit, you can deduct it from your taxes.
You could also volunteer your time. Offer to walk the dogs, clean the kennels, answer phones, or even manage the website. Anything you can do to help the dog shelter will be appreciated! If you want to donate supplies, call ahead to ensure you're getting the right things. And nly donate toys that are completely safe for dogs. The shelter might also need items like bedding, crates, or dog food. Still not sure how to give? Here are a few tips from the Humane Society on making meaningful donations.
Adopt a Dog on National Dog Day
Consider adopting a dog on national dog day. If you already have your heart set on getting a dog, why not make August 26th a special day? Of course, before you commit, you'll want to make sure you consider the responsibility. You should never adopt a dog simply because it's a holiday or because you want to help out. Instead, adopting a dog is a choice that's best made after a lot of thought. If you have the time, money, and desire to bring a dog into your life, it can be a tremendous experience.
Once you're certain that adopting a dog is right for you, you'll want to look for an animal shelter. While at the shelter, take your time looking at all the dogs. Don't overlook the older dogs; many have great personalities.
When you find the right dog for your home, take things slow. Be patient as you introduce your new family member to their new surroundings. Whether you're rescuing a young or older dog, it can take days or weeks for them to settle in. But once they do, you'll have a devoted buddy every single day.
Fun Dog-Themed Arts and Crafts
Have a special dog day where you do dog-themed arts and crafts with your friends and family! There are a lot of great projects that don't require a ton of supplies or work. And the results are super cute arts and crafts that you can put up around your house.
Pipe Cleaner Dog Art
Try a pipe cleaner dog if you're doing arts and crafts with kids. All you need are pipe cleaners, googly eyes, black beads, and hot glue. You can be as creative as you want as you create the dog's body. Then use another pipe cleaner to make the head and tail. Finally, you'll create the legs. Once you have the dog's body, you can glue it on the googly eyes. The small black beads will be the dog's nose.
More Pipe Cleaner Animals
Pipe cleaner animals are really popular right now, so you can find a lot of varieties on Youtube. When you're done making pipe cleaner dogs, you can make pipe cleaner spiders, snakes kind of monkeys, turtles, and more!
The photo featured at the top of this post is © Bulgn/Shutterstock.com
Ready to discover the top 10 cutest dog breeds in the entire world?
How about the fastest dogs, the largest dogs and those that are -- quite frankly -- just the kindest dogs on the planet? Each day, AZ Animals sends out lists just like this to our thousands of email subscribers. And the best part? It's FREE. Join today by entering your email below.
---