Any native North Carolinian out there knows just how serious the allergy season can be. For some reason, the North State is just one of the worst places for people with severe allergies, sometimes being so bad that people with asthma can't even live here for prolonged periods! Today, we will be looking at the allergy season in North Carolina and learning a bit about it, specifically the timing, peak, and plants associated with the season. Grab those tissues, and let's get started!
When is Allergy Season in North Carolina?
Allergy season in North Carolina typically runs from late March to November, with peak season occurring in April, May and June. During this time, the most common allergens in the state include tree pollen, grass pollen, and ragweed. These allergens can cause symptoms such as sneezing, itching, and runny nose for those with allergies.
It's important to note that the exact timing of allergy season in North Carolina can vary depending on the weather conditions each year. For example, a mild winter can lead to an early start to allergy season, while a cold or wet spring can delay it. Additionally, North Carolina's allergy season can pick back up in February, if the weather is mild, usually after the first frost.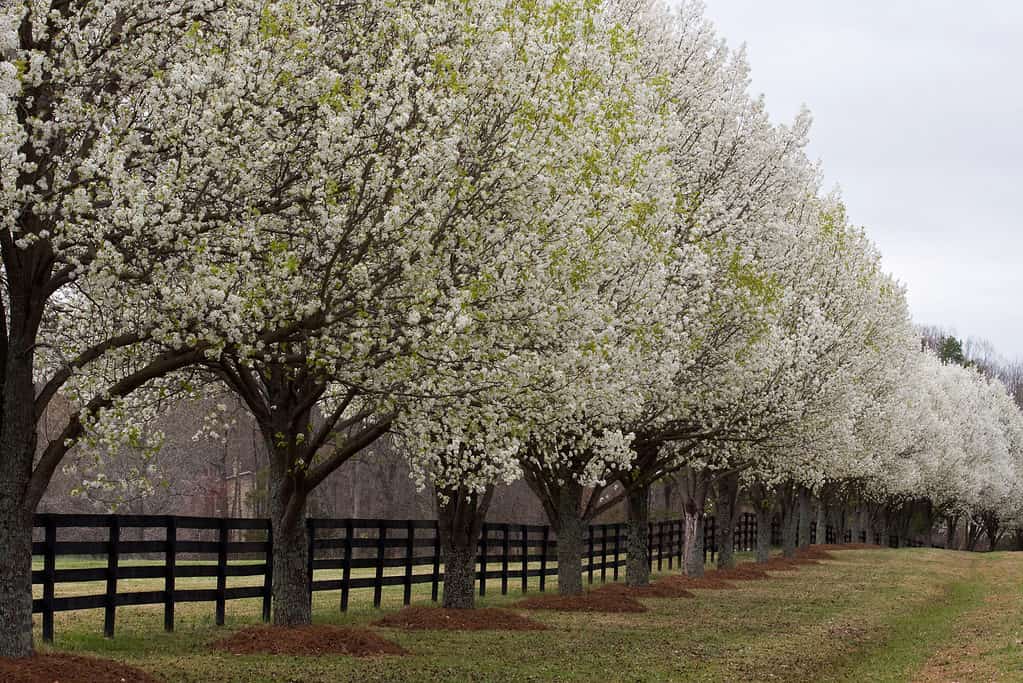 Which Plants Cause Allergies in North Carolina?
Allergy season in North Carolina is caused by various plants releasing pollen. These plants include trees, grasses, and weeds, each with its own peak allergy season as they bloom and attempt to pollinate. Let's go over them briefly.
Many people with allergies will generally react more severely to one of these types of agitators. For someone with a tree pollen allergy, for example, the March-June season would be more severe, while the April-September season would be worse for someone with a more severe grass allergy. Knowing the type of allergy and the range in which it runs can be helpful for treatment and avoidance.
Weeds
Weed pollen, specifically ragweed, is among the most common allergen in the entire state and typically runs highest from August through November or even December. Ragweed pollen is especially bad in rural parts of Charlotte, but can travel up to 400 miles in the right atmospheric conditions, spreading the pollen across most of the state.
Grasses
Grass pollen's peak runs from April through September. In North Carolina, the most common grass types are tall fescue and Bermuda grass, at 80% and 15%, respectively, with a mix of other grasses making up the remaining 5%.
Trees
Tree pollen season runs from March through June. The texture of tree pollen is especially fine and can travel farther on wind and drafts because it weighs less, spreading it further. The most common tree species in North Carolina that can cause allergies are river birch, American beech, hickory, oak, yellow poplar, magnolia, crepe myrtle, Bradford pear, Leyland cypress, sweetgum, red maple and loblolly pine.
Best Ways to Help Allergies in North Carolina
Medication and Antihistamines: One of the most common ways to alleviate allergy symptoms is through the use of over-the-counter or prescription medications. Antihistamines, such as loratadine (Claritin) and cetirizine (Zyrtec), can help to reduce sneezing, itching, and runny nose. Decongestants, such as pseudoephedrine (Sudafed), can help to relieve nasal congestion. Combination medications, such as loratadine-pseudoephedrine (Claritin-D), may also be used for more specific symptoms.
Allergy Shots: Allergy shots, also known as immunotherapy, can help to reduce the severity of allergic reactions over time. This type of treatment involves receiving a series of injections of small amounts of the allergen that causes your symptoms. The goal is to gradually increase your tolerance to the allergen so that your body does not react as strongly to it in the future. Allergy shots are typically administered by an allergist and can take several months to a year to complete.
Filters and Air Purifiers: Another way to help reduce exposure to allergens is by using air filters and purifiers in your home. High-efficiency particulate air (HEPA) filters can trap small particles such as pollen and mold spores, while electronic air purifiers can ionize particles and make them too heavy to stay in the air. Keep in mind that air filters and purifiers only work in the room they are placed in, so it's important to use them in the rooms where you spend the most time.
Allergen Avoidance: One of the most effective ways to prevent allergy symptoms is to avoid exposure to the allergens that cause them. This can include staying indoors on days when pollen counts are high, keeping windows and doors closed, and avoiding activities that can stir up allergens, like mowing the lawn or gardening.
Click here to learn about all of the allergy seasons across the United States!
Up Next
More from A-Z Animals
---
The Featured Image
---