A water sign that isn't afraid to get deep, you're a Scorpio if you're a November 15 zodiac sign. Scorpios are special because of their intense personalities, though it can sometimes make them feel like outcasts. What might it be like, to be someone born on November 15th? How can we learn more about this Scorpio birthday? Studying your astrological sign can help you interpret your personality, motivations, and potential.
If you were born on November 15th, this article is just for you. We will begin by taking a look at the astrological foundations behind the sun sign of Scorpio. Then, we'll utilize other symbolic studies such as numerology to get more specific about how November 15th Scorpios are different. Let's get started with a crash course in astrology now! 
November 15 Zodiac Sign: Scorpio
Many Scorpio characteristics are rooted in their astrological foundations. These foundations are elemental associations, modalities, and placement or number in the zodiac. Scorpios are the 8th zodiac sign, born during a fixed modality season, and associated with the element of water. Once you understand what these concepts are, you can better interpret other astrological signs and other birthdays!
As the 8th zodiac sign, Scorpios are connected to the 8th astrological house of death, rebirth, taboo, and shared experiences. It is a deep, dark house, reminiscent of a particular holiday that occurs during Scorpio season! Because of this connection to the 8th house, Scorpios are motivated by their ability to connect to others in deep, intense ways. Compassionate and intuitive, Scorpios are skilled when it comes to helping others transform.
This intuition and compassion are linked to Scorpio's watery foundations. As a water sign, Scorpios are motivated by emotional connections, by their creativity and humanitarian efforts. Not only are Scorpios practically psychic, but they find a great deal of fulfillment when they're able to help others on an emotional level.
Fixed modalities are born during the prime of their season. In the northern hemisphere, Scorpio birthdays occur during the transformative time of fall. The notion of cycles and rebirth begins in Scorpio's season, with the falling of leaves. Fixed signs are reliable, constant people, representing stability and a hint of stubbornness. Scorpios are known for their potential for fixations, both a positive and a negative personality trait.
But, before we dive into more positive and negative aspects of the Scorpio personality, let's discuss the ruling planet of this zodiac sign.
November 15 Zodiac: Ruling Planets
Given that astrology is built upon planetary transits, it's important to understand that not every planet was discovered at once. For example, Scorpio's planetary ruler was once Mars, a planet discovered far earlier than many other planets in our solar system. In modern astrological teachings, Scorpio's planetary ruler is Pluto, a dwarf planet too small to be seen until 1930. Both of these planets end up illuminating different parts of the Scorpio personality.
If you look up your Mars sign, it will give you some insight into your drive, energy, aggression, and potential ambition. Mars is associated with war and victory earned through combat. It is intense and passionate, eager for power. All of these characteristics describe the core motivations in a Scorpio. Scorpios are driven and powerful in their life, motivated by the potential power they might have over others.
However, how does Pluto influence this picture of Scorpio? In many ways, astronomers viewed Pluto's discovery as the uncovering of a secret. Pluto is associated with secrecy and covert operations, with destruction and transformative circumstances. It is a heavy planet despite its small stature, and Scorpios represent Pluto's quiet intensity more than they represent Mars's outward aggression.
When combined with Scorpio's watery associations, both Mars and Pluto ensure that Scorpios will be powerful in their lifetime. Persistent and relentless, Scorpios never rest until they reach the bottom of whatever it is they're working on. You may not even know what it is precisely they are working on, which is exactly how a Scorpio prefers it. This is how Mars and Pluto work together in the Scorpio personality.
November 15 Zodiac: Strengths, Weaknesses, and Personality of a Scorpio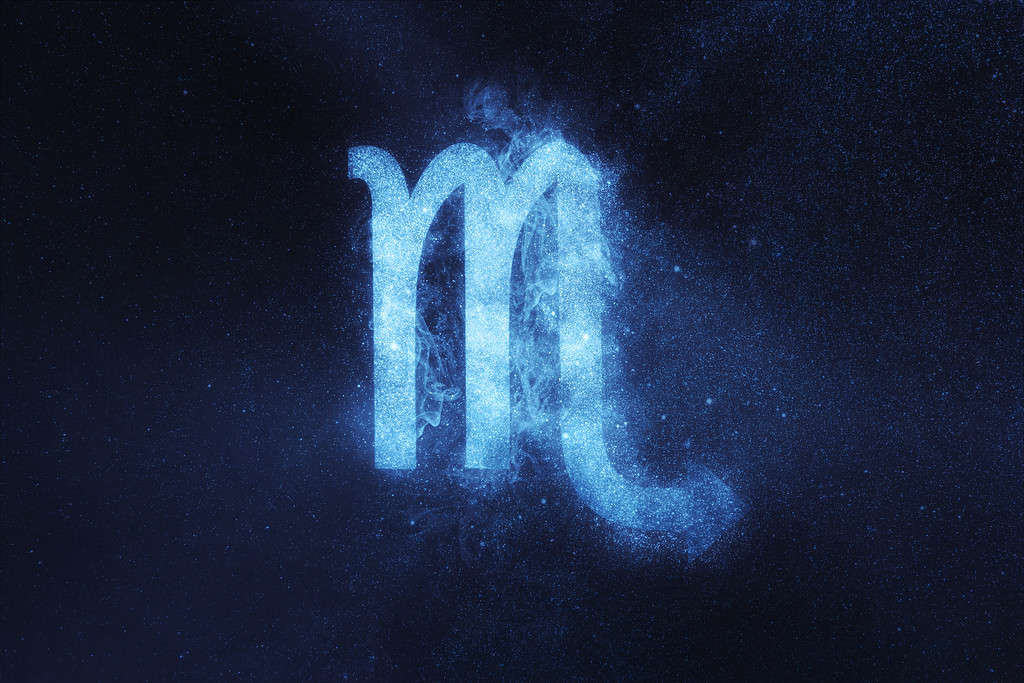 Scorpios exude a mysterious aura, a sense of apathy in the face of surprises. Very little shocks of Scorpio, because of their close connection to the taboo and unconventional. While some people view this mystery as a weakness in the Scorpio personality, others tend to see it as a positive. Scorpios use their comfortability with the world to make others feel comfortable in their own selves.
There is a sense that a Scorpio is always observing you. This intense zodiac sign thrives in details, in minute characteristics and quirks. Scorpios connect to people intimately and quickly thanks to their ability to notice details. They remember everything they are told, as information is power to a Scorpio. While this can earn Scorpios the negative notion of being manipulative, most Scorpios use personal details about others for more positive reasons.
All Scorpios want to help those closest to them in transformational, important ways. There is a loyal and dedicated soul in every Scorpio, someone sensitive and honest. While Scorpios can get fairly obsessive with those they love, it comes from a good place. In fact, Scorpio relationships often reach deeper levels of intimacy that other signs can't offer!
One of the primary reasons Scorpios form such intimate bonds is because they won't open up in relationships that feel more shallow. One of the biggest weaknesses of Scorpio is the fact that they are afraid to trust. Once a Scorpio trusts you, this trust needs to be maintained for life. Scorpios feel a strong sense of betrayal should anything go wrong in a relationship, something lasting and fixed.
What Makes a November 15 Zodiac Sign Special?
Numerology helps us interpret individual zodiac birthdays as opposed to the sign as a whole. A November 15th Scorpio is connected to the number six, a number that manifests when we add the digits and the number 15. This is a compassionate, giving number, connected to the healer of the zodiac, Virgo. The sixth house is also known as the house of health, and numerology speaks of the number six as a number of seeing the big picture.
What does this mean for a Scorpio born on November 15th? Angel number 666 speaks of changes on the horizon should you see the number six. It is a number of changeability and adaptability, much like Virgo's mutable modality associations. The number six is also a number that asks you to find the details and asks how the details contribute to the whole. A Scorpio born on this day knows how to utilize their skill in detail work and apply it to something greater.
This is a huge skill for a Scorpio to have, as this water sign is notorious for getting obsessively lost in the details of both projects and relationships. Given its connection to the sixth house of health, the number six instills a prioritization of health in this Scorpio birthday. This could be both mental or physical health, nutrition, or beauty. A November 15th Scorpio maintains a better balance in their life when they are taking care of themselves.
Career Paths for November 15 Zodiac Signs
Scorpios enjoy the details of their careers as much as they enjoy the details of everyday life. They prefer to work toward a single field or career path for most of their lifetime, something that sparks their curiosity as well as appeals to the advocate in them. Scorpios are often drawn to the more mystical or occult careers in society including astrology, psychic careers, and other new-age studies. The persuasive tone of the average Scorpio allows them to succeed in sales professions as well.
Scorpios long to help other people transform, which may mean a career in mental health professions such as psychiatry. It could also indicate careers involving physical transformations. Scorpios make excellent surgeons, and a Scorpio born on November 15th may be especially drawn to careers surrounding health. This Scorpio birthday may also become an advocate for health or work in human resources.
Remember that creative endeavors inspire water signs, and Scorpios are no exception to this. Becoming an actor, poet, author, painter, or other type of creator may be in the cards for this Scorpio birthday. Scorpios also want to feel powerful as they progress along their chosen career path, which is why a job in politics or law may appeal to them.
Relationships and Love for November 15 Zodiac Signs
Just like their potential career path, Scorpios enjoy a lasting romance they can invest their whole hearts into. The details of a relationship are very important to a Scorpio, from how they present as a couple to where they align on issues among friends. Scorpios view intimate relationships as a potential loss of power should the relationship fail. Remember that Scorpios need to feel powerful in order to feel fulfilled, so the level of trust in a Scorpio relationship is high.
Scorpios will date casually, but they truly take their time when it comes to commitment. This zodiac sign will have multiple questions, tests, and potentially even hidden agendas when they first start dating someone long-term. Scorpios are used to being outcasts, which is why they need to know you can handle their intense personalities. They know they aren't for everyone, which is why they want to be certain before opening up in a relationship.
When in a committed relationship, Scorpios are intensely devoted and detail-oriented. They will know everything about their partner and endeavor to remember the details that make them feel special. Scorpios open up in time and reveal just how special, interesting, and passionate they truly are. Dating a Scorpio is special, even if there are a few walls to climb first! The effort is important, as Scorpios most certainly give back what they get and then some.
Scorpios want to date a partner who is willing to transform alongside them. Remember Pluto's transformative themes, tying into the 8th house's concept of rebirth. Scorpios are all in when it comes to love, and they expect their partner to be the same.
Matches and Compatibility for November 15 Zodiac Signs
There are certain astrological concepts you can utilize, no matter the zodiac sign you want to learn about. For example, elemental compatibility often aligns well with relationship compatibility. Same-element matches tend to click the fastest, as they communicate in a similar way and have foundational alignment when it comes to their goals. However, certain elements nourish the other, leading to a match that grows and changes for the better.
As a water sign, Scorpios click very quickly with other Scorpios, Pisces, and Cancers. Earth signs are compatible with water signs, as they nourish the other for sustained growth. Scorpios get along with Tauruses, Virgos, and Capricorns. But what about a Scorpio born on November 15th? Here are some matches for this specific Scorpio:
Virgo. Scorpios and Virgos are already a classic match in astrology, but a November 15th Scorpio will be especially drawn to the sixth sign of the zodiac. Connected to the house of health and wellness, Virgos are deeply compassionate, service-oriented earth signs. They appreciate Scorpio's attention to detail and nourish this in the relationship. Likewise, Scorpios help Virgos be more emotionally vulnerable over the course of their lifetime.
Cancer. Dedicated to the house and home, Cancers match instinctively well with Scorpios. Remember that both of these signs belong to the same element, which means that they communicate similarly and have similar goals in life. A November 15th Scorpio will long to build a home with the average Cancer, as Cancers are deeply devoted and romantic people. This is a nurturing match, one that only strengthens and grows deeper over time. Cancers and Scorpios definitely want to grow old together!
Historical Figures and Celebrities Born on November 15th
William Herschel (astronomer)
Johann Kaspar Lavater (philosopher)
Heinrich Christian Friedrich Schumacher (surgeon)
Georgia O'Keeffe (artist)
Ed Asner (actor)
Clyde McPhatter (singer)
Roberto Cavalli (designer)
Anni-Frid Lyngstad (singer)
Beverly D'Angelo (actor)
Randy Savage (wrestler)
Jonny Lee Miller (actor)
Chad Kroeger (singer)
Lorena Ochoa (golfer)
Winston Duke (actor)
Shailene Woodley (actor)
Vanessa Nakate (activist)
Important Events That Occurred on November 15th
In 1777, the Articles of Confederation were adopted
In 1904, the Gillette razor blade was officially patented
In 1969, the Vietnam War Moratorium march occurred around the world
The Clear Air Act of 1990 was officially signed on this day
In 2007, Cyclone Sidr killed an estimated 10,000 people in Bangladesh
In 2017, "Salvator Mundi" by Leonardo da Vinci sold for a record-setting price
And, a scant year later, "Portrait of an Artist (Pool with Two Figures)" by David Hockney sold for a record-setting price of its own!
The photo featured at the top of this post is © Algernon77/Shutterstock.com
---