Oregon is a fantastic place to see a variety of birds due to its large number of habitats and nature reserves. Over 500 species of bird can be found throughout the state and it sees the sixth highest number of bird species in all 50 states. While the fall and spring migrations are the best time to see birds like waterfowl, shorebirds, and songbirds, summer is still a great time for birdwatchers to observe local species as well.
Finding the best spots to birdwatch can be difficult especially if you don't know the area. Whether you're an experienced bird watcher or are just looking to see some beautiful feathered creatures, everyone can enjoy Oregon's 10 best bird-watching spots this summer.
1. Steens Mountain Wilderness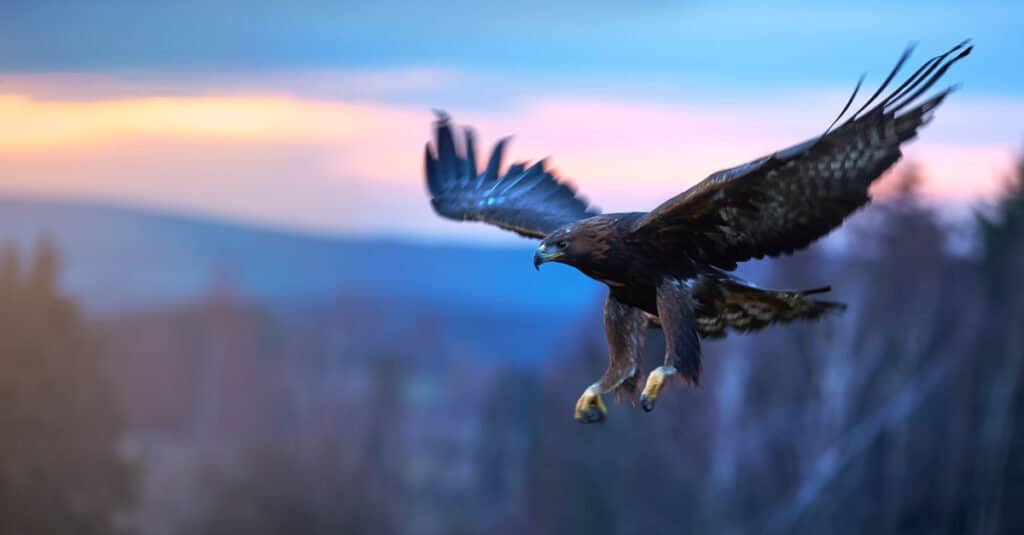 Located in southeastern Oregon, Steens Mountain is a large single mountain stretching about 50 miles north to south. Surrounding a portion of this mountain is the Steens Mountain Wilderness, which is over 170,000 acres. The plant life found here varies greatly depending on the elevation, so there are a wide variety of animals to observe especially birds.
There are over 100 species of bird that can be observed in the Steens Mountain Wilderness. A few species found here are the Greater Sage-Grouse, Rufous Hummingbird, White-faced Ibis, Golden Eagle, and the Violet-green Swallow. The Greater Sage-Grouse is less likely to be seen and is considered a protected species.
2. Cape Meares State Park and National Wildlife Refuge
Found in western Oregon along the Oregon Coast is a National Wildlife Refuge located on Cape Meares. The Oregon Coast Trail runs directly through this area, so finding a good place to view local wildlife won't be hard. Over 200 species of birds have been spotted in Cape Meares including; brants, pelagic cormorants, common murres, western gulls, tufted puffins, pigeon guillemots, and black oystercatchers. This wildlife refuge also provides a home to marbled murrelets which are a threatened species of bird.
3. Fort Stevens State Park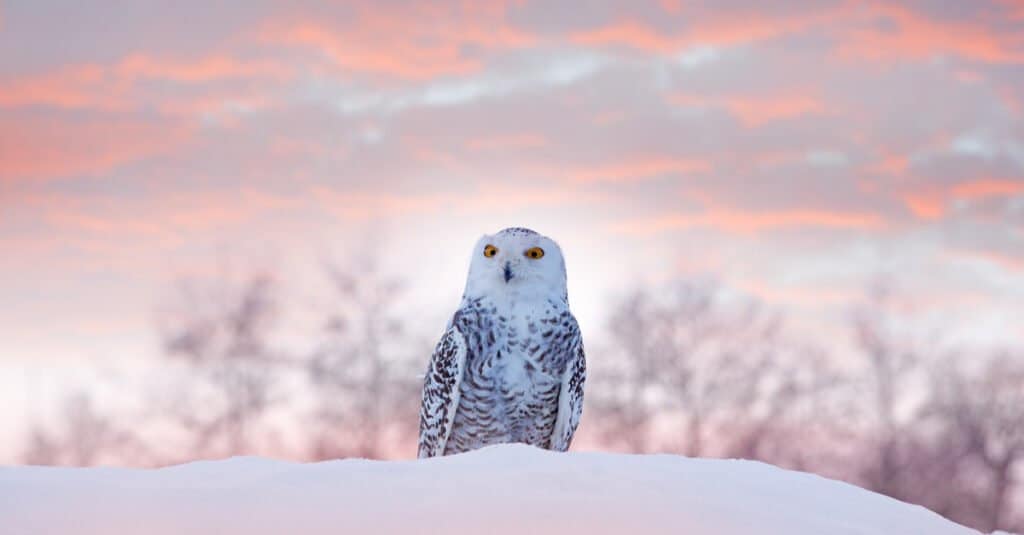 Home to over 180 species of bird, Fort Stevens State Park is very popular among Oregon's local birders. This 4,300-acre park is located in the northwest corner of Oregon where the Columbia River meets the Pacific Ocean. With over 15 miles of hiking trails, visitors can spot a wide variety of birds like the snowy owl, northern pygmy-owl, ring-necked pheasant, red phalarope, and the red-throated loon.
4. Fern Ridge Wildlife Management Area
In west Oregon around Fern Ridge Lake is the Fern Ridge Wildlife Management Area. The area is made up of different habitats like grasslands, marshes, and reservoirs. Here, over 250 species of bird have been spotted, though migrating waterfowl and shorebirds are the most commonly seen. Winter and fall are the best seasons to spot waterfowl species like ducks, geese, and swans.
5. Upper and Lower Klamath National Wildlife Refuge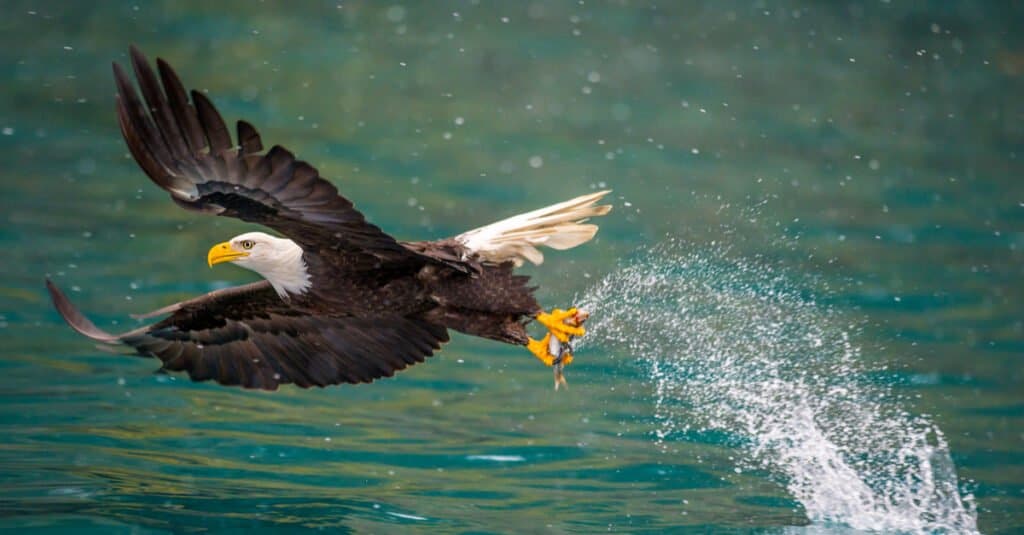 Klamath National Wildlife Refuge is split between southern Oregon (Upper) and Northern California (Lower) and contains almost 60,000 acres. The lower portion of Klamath was established in 1908 and was the United States' first waterfowl refuge. It contains areas like grassy uplands, shallow freshwater marshes, and open waters that are extensively managed to provide nesting and feeding grounds for birds including the bald eagle.
At the peak of fall migration, over one million birds make their way to this wildlife refuge. Klamath is also known as "the heartbeat of the Pacific Flyway" for this reason. Some commonly seen species of bird, depending on the season, are the red-tailed hawk, American coot, Bewick's wren, dark-eyed Junco, and the Great horned owl.
6. Summer Lake Wildlife Area
Located in south-central Oregon at the northwestern edge of the Great Basin drainage is the Summer Lake Wildlife Area also known as Summer Lake State Game Management Area. This wildlife refuge was established in April of 1944, thanks to the Federal Aid to Wildlife Restoration Act of 1937 which provided funding for land acquisition and habitat development. The refuge was developed to provide public hunting grounds and help restore and protect waterfowl and shorebirds.
The Summer Lake Wildlife Area is an important stop for migratory waterfowl and shorebirds traveling along the Pacific Flyway. The best time to visit the area for birdwatching would be May – July. During these months you can see ducks, geese, swans, and other migratory shorebirds and waterfowl. Some species of birds you may see here are black-crowned night-herons, eagles, geese, swans, cranes, owls, and hawks.
7. Smith and Bybee Wetlands Natural Area
Between the Columbia Slough and the Columbia River in Portland, lies the Smith and Bybee Wetlands Nature Area. This area is a public park as well as a nature reserve and contains about 2,000 acres of land. Here you have easy access to wildlife viewing areas that are perfect for spotting any one of the over 200 species that are found in the area. Some rare birds you may be lucky enough to spot include the Pacific golden-plover, black-chinned hummingbird, tropical kingbird, Tennessee warbler, and the rose-breasted grosbeak.
8. Sauvie Island
Sauvie Island is located along the Columbia River about ten miles northwest of downtown Portland. It is the largest island along the Columbia river and one of the largest river islands in the U.S. A very large portion of this island is designated the Sauvie Island Wildlife Area which is home to over 200 species of birds.
During the late fall and winter, there is an abundance of migrating waterfowl like ducks, geese, and cranes. Summer is a perfect time to see migrating warblers and songbirds.
9. Oaks Bottom Wildlife Refuge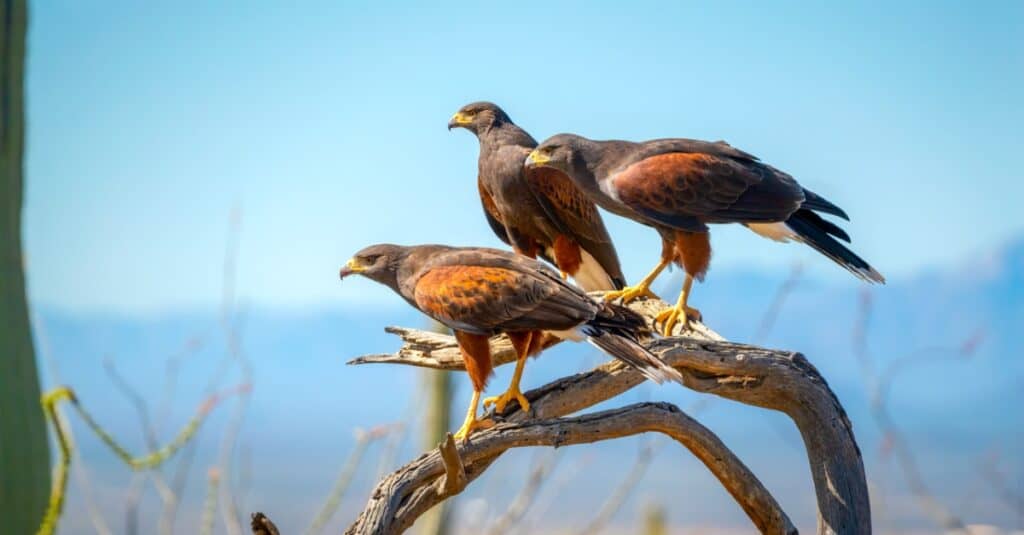 In southeast Portland, Oregon is the Oaks Bottom Wildlife Refuge. This city park is a floodplain located along the east bank of the Willamette River. It is about 168 acres and was designated the city's first migratory bird park in 2004. Habitats in this area include meadows, wetlands, and maple and oak woodlands. Over 150 species of bird have been spotted in the area. Some species you may be able to observe include hawks, hummingbirds, sparrows, swallows, shorebirds, and waterfowl.
10. Crater Lake National Park
Crater Lake National Park is located in southern Oregon. This national park holds more than 180,000 acres of land. Habitats here include evergreen forests, mountains, hills, peaks, and lakes. Though the area is not known for birding it's still a fantastic place to view the birds that live or migrate here. Species you may see here include Bald eagles, peregrine falcons, American dippers, and the gray-crowned rosy finch.
Up Next:
The photo featured at the top of this post is © janveber/Shutterstock.com
---