If you're planning on adopting or buying a pit bull, congratulations! Having a new dog is an exciting adventure. Many people opt for other breeds due to an unfair reputation toward pits. These precious pups need just as much love, though, as the more common breeds like Labrador retrievers. Learn all you need to know about the cost of pit bulls below!
How Much Does a Pit Bull Puppy Cost?
The cost of a pit bull can vary dramatically, depending on where you're getting them. A shelter will be a lot less costly than a breeder and often includes vaccines and spay/neutering. Pitbull puppies presently range in price from $1,500 to $4,500 from trustworthy breeders. 
Puppy prices from less reputable breeders can be as low as $1,000, while popular breeders may cost nearly $60,000. Getting a puppy from a shelter can cost around $600, while an older dog may be about $400.
There are many reasons to adopt instead of purchasing from a breeder. 
Did you know that there are over a million pit bulls euthanized each year? Overpopulation is an epidemic, which is also a reason almost every shelter will spay and neuter animals before adopting them to a new home. 
Other Factors That Influence the Purchase Price of a Pit Bull
There are several different breeds of pit bull and these can greatly affect how much adopting or buying will cost you. American bulldogs, American bullies, American Staffordshire terriers, Staffordshire bull terriers, and American pit bull terriers are all types of pits to consider. 
Out of these options, American bullies are the most expensive, costing up to a quarter million dollars. There are many other things that can play a role in the price of getting one of these precious pups. 
Lineage
The lineage or the subtype is an important component that will have an impact on a Pitbull's price. American Pit Bull Terriers with extremely old bloodlines, such as Jeep, Eli, or Carver will cost more. 
Similarly, the Johnson variety of American Bulldogs typically costs more than the Scott variety. The canines that people breed to more radical sizes and dimensions, such as the Pocket Bully or the XL Bully, usually command a high premium.
Appearance
The price you pay depends on the pit bull puppy's physical appearance. It matters how a Pitbull looks, including things like nose shape, the color of their coat, weight, and height.
Pitbulls with exceptional physical characteristics are typically more expensive than others. For instance, the American Pitbull terrier commands higher compensation due to their unique nose. 
Pet Guarantee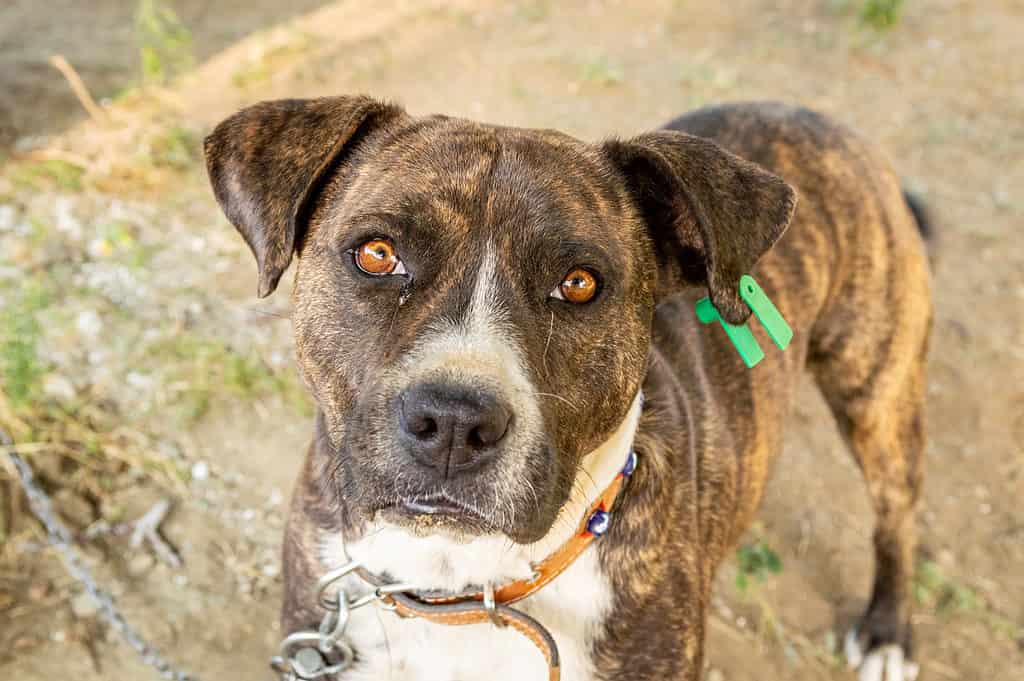 In contrast to dogs from a puppy factory, each pit from a reputable breeder or shelter includes guarantees. Some puppy breeders provide two-year health assurances, while others provide guarantees against temperamental issues. These assurances are also to blame for the increase in the price of this particular breed.
Dog License 
If your dog becomes lost, a dog license may be able to assist you in finding them in a shelter. If the shelters are licensed, they may keep your pitbull for a longer period. The dog license should cost you about $10–$20.
If you need to identify your pet, you may additionally utilize a microchip that functions comparably to a license. A non-invasive process is used to put the chip into your Pitbull's shoulder. The microchip is quite small, and the procedure is painless. 
Breeder Reputation
If you are opting for a breeder, their reputation is everything. The reputation of a breeder has a significant impact on the cost of a pit bull Usually, a trustworthy breeder will charge more for their puppies than the majority of backyard breeders. But keep in mind that the more expensive a pit bull is, doesn't make them a better canine!
Cost of Vaccination and Other Medical Expenses for Pit Bulls
Vaccines are made to help shield your dog from a number of illnesses that can result in serious complications or even death. It's a good idea to be conscious of the vaccinations and boosters, your dog must get according to their age, their present state of health, where you reside, and what's necessary by law to safeguard your pup, other animals, and people.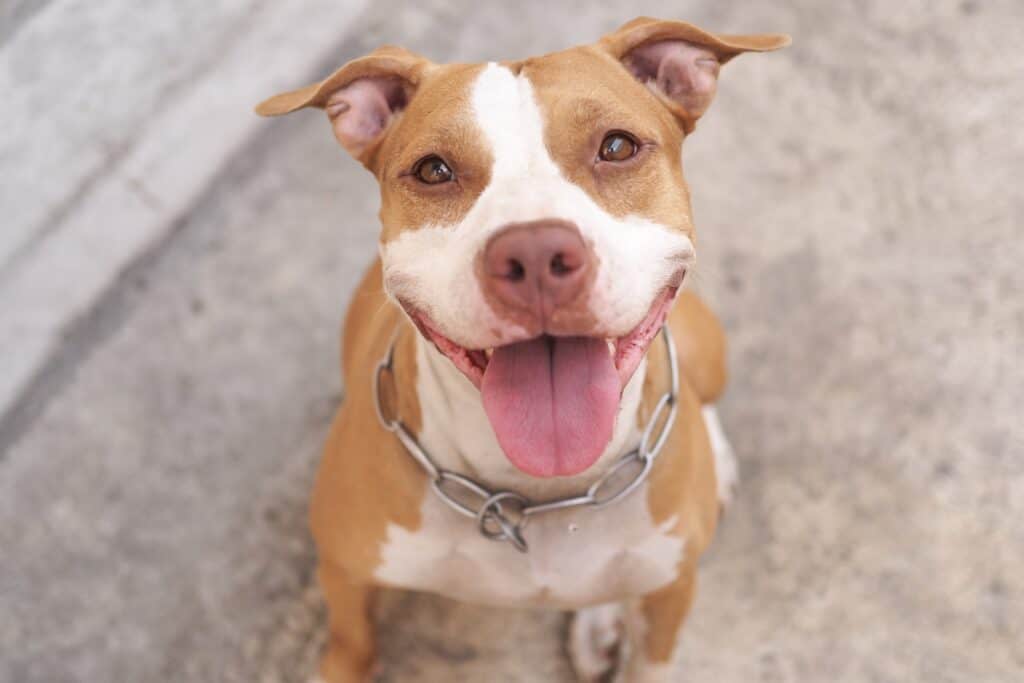 Vaccinations may need to be done whether you're bringing a puppy or an adult dog into your household. A veterinarian can assist you in determining the best vaccinations to give your pet as well as other ways to ensure their continued health. 
The non-essential canine vaccines are the ones that the vet may suggest according to your dog's needs. For example, if it's likely that your dog would be susceptible to a certain disease, they may suggest a vaccine to keep them safe. Vaccines that are required, often by law, are called core vaccines.
Core Vaccines
Canine Distemper
Canine Parvovirus 
Adenovirus (Hepatitis)
Rabies
Non-Core Vaccines
Canine Parainfluenza
Canine Influenza
Leptospirosis
Borrelia burgdorferi (Lyme disease)
Bordetella
When Should I Get My Dog Vaccinated?
You will be led through the immunization procedure for your puppy or mature dog by your veterinarian. To give you a basic idea of what to anticipate, here is the timetable.
| Age | Vaccines |
| --- | --- |
| 6 to 8 weeks | DAP/DHP, adenovirus, bordetella, parainfluenza |
| 10 to 12 weeks | DAP round two, leptospirosis, canine influenza, and Lyme.  |
| 14 to 16 weeks | Rabies, third and final DAP shot, leptospirosis, lyme, and canine influenza if not given before.Adult |
| Adult | Boosters and DAP every three years |
How much will canine immunizations cost? It is contingent upon the price the vet chooses to charge. Prices can differ from one place to another pretty drastically. As an example, the typical cost of the core vaccinations administered to puppies is from $75 to $100. 
Contrarily, a non-core vaccination, such as the Bordetella vaccine, may run you anywhere from $19 to $45, on average. Rabies shots are relatively affordable, often costing dog owners $20 or less. 
Cost of Food and Supplies for Pit Bulls
There is no denying that owning a dog can get pricey. This is of course, if you want them to live a happy, long, and healthy life. Typically, each dog's monthly food and treat expenses range from $50 to $150.
Potty Training
In terms of supplies, let's assume you're starting with nothing and adopting a puppy. You'll want plenty of puppy pads to keep your home clean. Potty training is part of adopting a puppy and you can expect to pay around $30 for a 100-count box of puppy pads. 
Leash and Collar
You may also want a dog collar, leash, or harness. Again, this all depends on your situation. Some cities require them, while more rural areas allow the only to pick and choose what they use. 
All in all, expect to spend around $75 to buy a high-quality collar, leash, and harness for your pooch. 
Food and Water Bowls
When shopping for food and water bowls, avoid anything plastic. We know, it's much more budget-friendly… but it's bad for your dog. Plastic is very easy to chew and scratch, allowing cracks and crevices for bacteria to grow. 
Consider a silicon or metal raised bowl to make meals the most enjoyable! These can run you around $15 to $40 for a set. 
Grooming Products
Pit bulls require little grooming care. If you have the necessary tools, such as a dog brush, shampoo, a toothbrush, toothpaste, and nail clippers, you can certainly maintain them at home. You'll have to pay between $50 and $160 for all of these goods.
Treats and Food
For pits, there are many options for premium dog food. Choose the option that is appropriate for their age as well as their level of exercise. Choosing a dessert comprised of natural ingredients is also a good idea. 
Have your puppy examined to determine whether they have an allergy to food. A large bag of dog food and some treats for your pit bull will cost you between $30 and $110 per month. Speaking of food, avoid rawhide bones for treats.
Dog Crate and Bed
Surprisingly, a large dog crate will usually cost under $50! These are great for traveling or training within your home. If you get a crate, be sure to get a comfortable dog bed as well to avoid the metal bars from digging into your pet's body.
A big dog pet for a crate or anywhere around your home can cost $25 and up. Plan on spending about $25 for a few toys, and be realistic knowing that you'll keep buying those for the remainder of your pooches life! 
How Much Does It Cost to Insure a Pit Bull?
An owner can enroll their pet in an insurance plan for a monthly or yearly fee that will reimburse them for certain veterinary costs. If a pet's ailment is protected by insurance, the owner pays the veterinarian and then files a claim to their insurance provider for payment, as specified by the policy's terms. 
Pet owners can change their premium if needed, especially if they can an additional pet or their current dog is getting older. You can get reimbursed by selecting a deductible, a reimbursement amount, and a yearly limit when you buy pet insurance. Prior to issuing a payment, the insurance provider requires that your deductible be satisfied.
Many of these insurance companies have apps that make it easier to submit a claim, check your deductible, add pets for a discounted rate, and more. On average, according to data gathered from two pet insurance providers, you may anticipate paying between $37 and $50 per month for essential health insurance for a pit bull. 
The pit bull insurance premium may go up if you add services like wellness programs or preventative treatment.
How Much Does It Cost to Train a Pit Bull?
Training a dog, no matter if a puppy or an adult is essential. It is important to remember the phrase, "You can't teach old dogs new tricks." Although this is untrue, it is much easier to train a dog when they're a puppy!
Dog training typically costs $30 to $80 per class. The majority of pet training places charge by the hour as well, with $50 per hour being the average. While boot camps for kennel training cost $500 to $1,250 per week, dog training courses range in price from $200 to $600 each week.
If you're looking to save money, consider a group training class. The typical cost of a six to eight-week bundle deal for group dog training lessons is from $120 to $600, or roughly $20 to $25 for each lesson. 
If you wish for your pooch to recall all the instructions and training methods over time, group obedience courses are a better option. Any person that will be interacting with the dog on a daily basis should be there for a hand-over session at the conclusion to learn the commands, regardless of whether you keep a dog for good or you're simply fostering. 
Ready to discover the top 10 cutest dog breeds in the entire world?
How about the fastest dogs, the largest dogs and those that are -- quite frankly -- just the kindest dogs on the planet? Each day, AZ Animals sends out lists just like this to our thousands of email subscribers. And the best part? It's FREE. Join today by entering your email below.
---
The Featured Image
---