"Sacrificial love" is an endearing term that we hear from time to time and that we know has great meaning. It is defined by the Roman Catholic Diocese of Harrisburg as the following. "Sacrificial love is self-sacrifice with the pure motivation to alleviate the suffering of others." In this video, we see a mother quail who is attempting to protect her young by seemingly sacrificing herself by putting herself in harm's way.
AZ Desert Critters Sighting
This next YouTube video posted below takes us to the YouTube channel "AZ Desert Critters." This channel is dedicated to providing amazing footage and photography of animals such as coyotes, bobcats, cottontail rabbits, quail, squirrels, hawks, and roadrunners according to their mission. They share their description of this particular video below.
"This quail gets very close to a coyote multiple times, but the coyote does not care about the quail.  Closest I've seen quail by a coyote.  As if the quail is taunting the coyote "Come and get me if you can".
Could also be a nearby nest and the quail wants to keep the coyote away.  Here is a link to a video where the quail is running circles around a coyote, but in the end it appears the coyote got to the nest and grabbed a baby quail." 
Sacrificial Love by a Quail Hen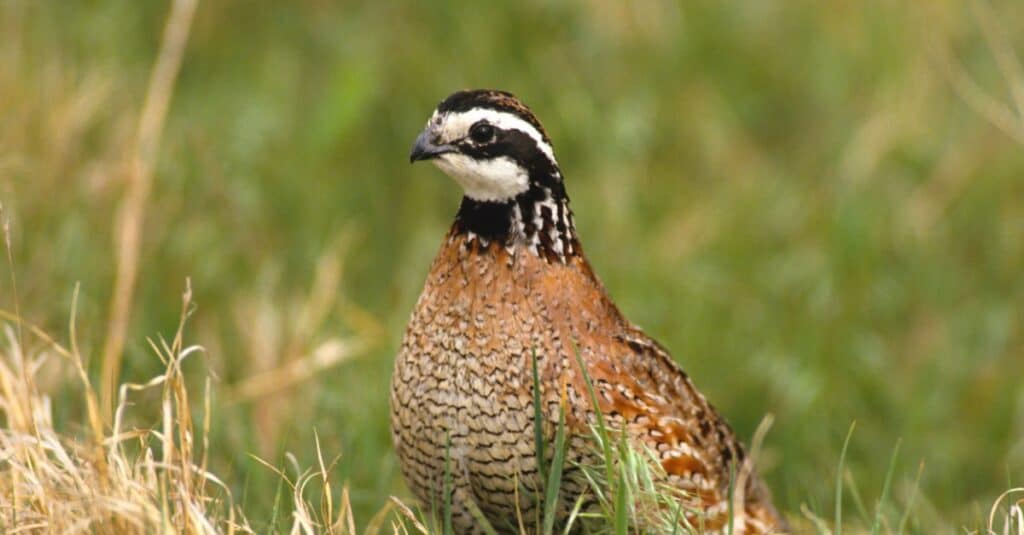 As the video below starts, we see a coyote that is walking around outside. Undoubtedly, he is looking for something to eat. What he doesn't know is that just up ahead is a quail's nest with young inside. Then suddenly, the mother quail enters the frame. We see her go over as if she is taunting him. However, we think it's more like a sacrificial love. She is willing to put herself in harm's way to protect her young from getting hurt. 
In the end, though, the wildlife experts taking this video did report that it did seem as though the coyote found the nest and snatched a quail.
What Do Coyotes Eat?
Coyotes are mammals that are of the family Canidae. They are central to North America and Central America. As carnivores, coyotes will eat prey such as rabbits, mice, and insects.
For small animals weighing only 15-46 pounds, they are known to eat larger animals. Animals such as deer, elk, and bighorn sheep.
Check Out the Incredible Video Below!
The photo featured at the top of this post is © BGSmith/Shutterstock.com
---