Retirees considering Delaware as a potential home state have a lot of benefits to enjoy — but one drawback of living in The First State is the summer tourism crowd.
Rehoboth Beach, specifically, has become one of the summer capitals of America, entertaining singles, couples, and families for generations. With nearly 50,000 jobs coming from the $4 billion market, transplants to Delaware should remain aware of the role tourism has on the state. And, the alternative places to live in the state offer all the benefits, but none of the crowds.
Keep reading to discover a whopping 16 secretly-amazing towns and cities in Delaware to which you can retire.
Benefits of Retiring to Delaware
In recent years, retirees have flocked to the shores of Delaware to spend the golden years of their lives near the sun, sand, and luxury amenities. In a 2023 study conducted by Bank Rate, Delaware came in at the number two spot of the best states to retire to.
The benefits of retiring to Delaware include:
Great healthcare. High-quality healthcare in the small state is both well-regarded and easily accessible. Many towns, even small inlets, have hospital systems, specialty offices, and more.
Impressive tax benefits. When you move to Delaware, you can expect lower taxes on income, sales, and property purchases.
Culturally diverse. According to the U.S. Census Bureau's predictions, Delaware has the eighth-largest percentage of African American population in a state in the country. By 2060, predictions believe the state will break into the top 10 culturally diverse states.
Mild weather. Seniors often want to forget about yard work as they get older. In Delaware, you won't be shoveling feet of snow, or boarding up your house to keep it safe from tornados and hurricanes.
A high percentage of seniors. Delaware has one of the highest percentages of residents over 65 years old, meaning you'll be in good company with like-minded people of your generation.
Accessible beach living. The state has a whopping 381 miles of coastline according to the National Oceanic and Atmospheric Administration's calculations — plenty for you to enjoy away from summer's high crowds.
Seniors who value location, affordability, diversity, and well-being may find all they want and more in Delaware.
16 Secretly Amazing Places to Retire in Delaware
Forget Rehoboth and Bethany Beaches — the following 16 towns and cities in Delaware offer the best the state has for retirees with significantly less foot traffic and low- to no tourist seasons.
New Castle
Located in New Castle County, the city of New Castle is a National Historic Landmark Area that provides an incredible step back in history as your living space.
Because of its designation, New Castle home construction and renovation remains tightly supervised to ensure the integrity of the town's legacy holds up well. The town is perfect for history buffs — its annual events bake the archive of the greater state into the fabric of the town.
The Green: an annual flower market held each May.
Separation Day: the two-day celebration in June of the state's separation from England.
The Fourth of July: the town celebrates the national annual holiday with fireworks, parades, and more.
Outside of the events and festivals that celebrate Delawarean history, New Castle is a sleepy town with a few popular restaurants. It's situated only 15 minutes from Wilmington, though, so you'll be near Delaware's biggest city for anything the town of New Castle can't provide.
Lewes
Lewes remains one of the only semi-well-known spots on the list because of its proximity to the beach. The retirees who choose to retire to Lewes want to live close to the water but don't want to pay top dollar for it — as they would in Rehoboth, Bethany, and some of the surrounding neighborhoods. Prices drop by an average of 55% when you move from Rehoboth to Lewes, bringing price tags for homes down from seven figures to potentially five.
As a city, Lewes offers a laid-back version of the Cape Region in Delaware. It's home to the Cape May-Lewes Ferry that takes residents between their hometown and the southern tip of New Jersey. Its downtown has boutique shops, restaurants, and museums to spend the day perusing.
Perhaps most importantly, the city is home to Beebe Medical Center — arguably the state's best and most comprehensive medical center that specializes in cardiology and orthopedics. Finally, there's a regional airport nearby in Salisbury, Maryland that will connect flights to Philadelphia's and Charlotte's international airports.
Millsboro
Compared to some of the living costs in Delaware, Millsboro is a steal at only 5.1% above the national average. Mind you, this cost of living includes a nearby marina, boat docks, quiet neighborhoods, unique small businesses, locally-owned and operated restaurants, and more.
Most telling of the town: the residents. One newly-moved-in couple commented that the town's genial ambiance sold them. Even if you don't know your neighbor or the person you pass on the street, their first reaction is to greet you with a smile and nod.
Even though it's a small town, Millsboro has dozens of opportunities to engage in fine art. The local theater companies and art galleries do a great job of spotlighting local talent and bringing larger talent through their doors.
Finally, the Indian Senior Center provides classes, free flu shots, and other general resources to improve the residents' quality of life. Lewes' Beebe Medical Center remains a short drive away for any emergencies or specialty appointments.
Hockessin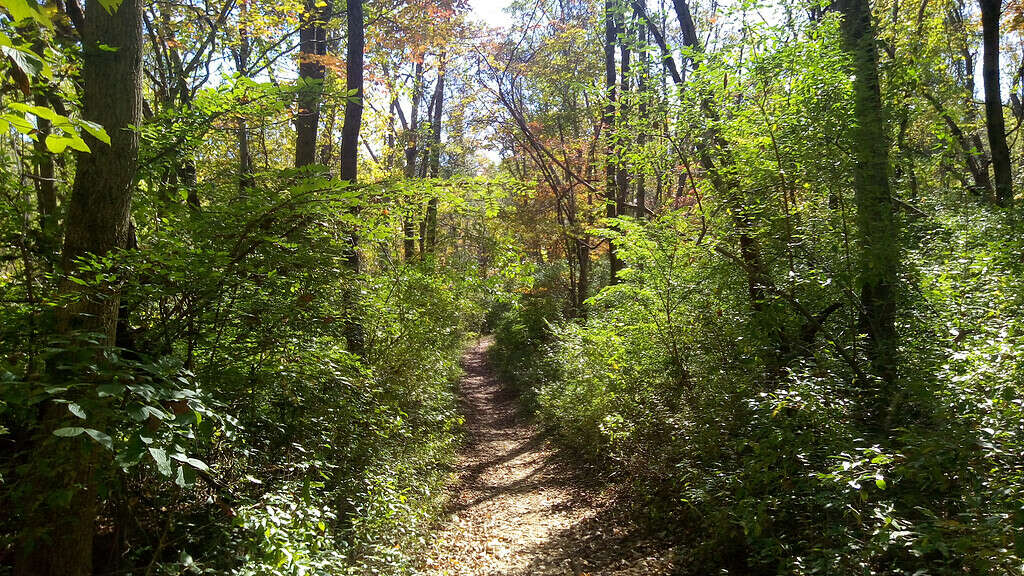 For the retiree who wants to live close to — but not in — a big city, Hockessin might be the answer. Situated on the Delaware-Pennsylvania border, this town offers amenities like Wilmington and Philadelphia without the stressful crowds. It's also much more open and rural than you'd think, with miles of nature trails, state parks, and hiking areas to meander through.
Hockessin is also a family-friendly environment for seniors who have friends, children, and grandchildren that will often come to visit. The diverse housing options available will provide choices that enable extended families to have spaces of their own, and the "big-city" amenities like fine dining, high-quality medical services, walkable parks, and more.
Thanks to its proximity to Philadelphia, it's a short drive from an international airport as well as an accessible drive or train ride away from Center City for the nightlife, activities, and sports everyone loves.
Millville
While Millville isn't a normal tourist trap, it does weather a tourist season in the summer that brings higher prices for hotel accommodations and some other city services.
As a whole, Millville is a safe and quiet place to live in Delaware — especially in the off-season. Not only is it good for retirees, but it's also small population makes it a safe place to raise a family! There's a nuanced suburban and rural feel to the town, giving it a relaxed vibe.
Millville is nestled behind Bethany Beach, so a day on the water is easy to arrange. Not only is Millville close to Bethany Beach, it has several "landings" that serve as marinas for avid anglers and boaters like Club House Landing, Murray Landing, and Thatchers Landing. A nearby golf course and specialty restaurants make this a retiree's dream town.
Long Neck
For an active retirement that puts the pedal to the metal, Long Neck has you covered.
The suburban community of Long Neck provides opportunities for boating, biking, golf, tennis, basketball, and more. At only a 30-minute drive away from the most popular beaches on Delaware's coast, it's easy to arrange a parasailing, jet skiing, or diving adventure in the Atlantic Ocean.
As far as the community goes, it checks all the major boxes including:
Affordable cost of living.
Low traffic.
Small town feel.
Relaxing.
Nice restaurants.
Parks.
Museums.
Boutiques.
The town also hosts many musicians at local watering holes like the Big Chill Surf Cantina, the Freeman Arts Pavilion, and the Lighthouse Sound Restaurant.
Pike Creek
For the couple or single person that wants a laid-back retirement life close to the outdoors, Pike Creek offers the best of both worlds.
Pike Creek is an affordable neighborhood in Delaware, with the cost of living coming in at 11% lower than the national average. Couple that with the great tax benefits you get anywhere in the state and the rural environment of Pike Creek, and you've got yourself one of the best suburbs in Delaware.
The ruralness of Pike Creek juxtaposes with nearby Philadelphia well. In Pike Creek, the senior population enjoys activities like gardening, exploring the nature trails and parks nearby, herding animals at their farms, and playing golf.
Finally, Pike Creek has great weather and a semi-short drive to the coast.
Highland Acres
Not only is Highland Acres ranked among the best places to retire in all of America, it's also named among:
The best places to live in Delaware.
The best places to raise a family in Delaware.
The places with the lowest cost of living in Delaware.
The best places to buy a house in Delaware.
Highland Acres offers a suburban feel with urban amenities close by. The spread-out neighborhoods give the vibe of a rural setting while community groups and activities remain active enough to engage the population. There are convenient restaurants and shops along Route 13 to enjoy and several other close towns within a few minutes' drive to explore.
Dagsboro
For retirees in search of a town that has a small population, great diversity, no loud nightlife, and the amenities that keep life interesting, Dagsboro checks all the boxes.
Located close to Millville, Dagsboro shares a lot of the same advantages — including its proximity to the shore through Thatchers Landing and Sandy Landing. It's a very safe neighborhood, with most of the crime coming from petty theft and none coming from violent crimes like murder, rape, and robbery.
Dagsboro offers a "hometown" feel even if you're a newly-transplanted member of the community. It has a touristy bent, especially in the summertime, but that doesn't erase the charm of the small town and the kindness of its residents. There are convenient shopping plazas, local churches, grassy parks, and a few small beaches within Dagsboro. If you'd like a night on the town, the Bethany Beach boardwalk is a short drive away.
Milton
Retirees committed to finding a coastal town in Delaware with a fair cost of living and beachside amenities will find the shores of Milton a great choice for their future home.
In Milton, the low cost of living rivals many of Delaware's inner-state cities rather than their coastal towns, which makes it an affordable place to retire. There's also a very friendly community throughout the neighborhoods of Milton — residents take kindly to new people and readily help them make friends. Finally, as in some other Delwarian towns, the healthcare in the town of Milton is top-notch. Because it's close to Beebe Healthcare Medical Center, you'll never have to worry about finding a geriatric specialist close by.
Delmar
Delmar, Delaware has carved out a unique reputation for itself for being among the best communities in the state for retirees and young families.
If you're trying to decide whether to live in Delaware or Maryland, Delmar gives you the option for both! Choosing Delmar gives you the Delaware tax benefits and proximity to the shore while Maryland's location to the city offers you charming areas and bigger-city amenities.
Following the example of many other Delawarean cities, Delmar has a variety of classic, colonial sites that inspire thoughts of the past. It has a rich history and culture demonstrated by the architecture and community activities.
Middletown
Before the cost of living — which is 19% above the national average — scares you away, consider that Middletown offers a rapidly-growing town bursting with things to do. In addition, there are a plethora of 55+ communities in the area, making it another great choice for those who want a retirement with a variety of community-living options. The four most popular communities in the town are Whispering Woods, Village of Bayberry, Traditions at Whitehall, and Spring Arbor.
With the number of senior living communities in the area, Middletown also has great healthcare facilities well-versed in geriatric medicine if and when you'd need help.
Seaford
Named one of the best small towns in America, Seaford is a beautiful little town packed with arts, culture, and a dense population of residents over 65.
Located in southern Delaware, Seaford lies on the Nanticoke River, so many active residents enjoy fishing, boating, and kayaking with their friends and family. In addition, the river has adjoining parks, nature trails, and preserves that allow for walking groups to have interesting and engaging routes.
Finally, the Seaford Historical Society draws new visitors and residents in with their headquarters — the stunning Governor Ross Mansion. With guided tours throughout the week, many history buffs who come to marvel at the 1800s estate end up falling in love with the surrounding town and choosing to live their retirement in the town.
Georgetown
While Dover and New Castle provide nice history lessons, they don't compare to Georgetown, which is affectionately dubbed "The Historical Jewel of Sussex County" by its residents. The entire town was built around the circular town center rather than the traditional "town square." As such, the residents know the center of their town as The Circle.
Adding to the history of the town is the variety of different buildings that have a place on the National Register of Historic Places. A whopping 20+ different homes, offices, farms, and lodges — including St. Paul's Episcopal Church, the Brick Hotel, and David Carlton Pepper Farm — all have registration on the national list.
When living in Georgetown, residents will reside in the south-central portion of the state, meaning beaches are a bit of a drive away. The standard amenities of restaurants, movie theaters, grocery markets, hospitals, and convenience stores also exist inside Georgetown's limits.
Dover
Surprisingly, the capital of Delaware may be the perfect place to retire if you're looking for a 55+ plus community that handles amenities, yard work, and more.
Dover is located pretty close to the shore, so you still have access to the beach if and when you want to go. Most retirees like to beach comb and read books when they visit the nearby shore. The town gets a bit busier in the summer season, but for the most part, it's a quiet town with a quirky culture.
Dover is also home to some of the best neighborhoods in the entire state. It has plenty of dining options, from unique cuisines to easy fast-food options. The town also holds different cultural and sporting events to foster a tight-knit community feel. It's not a "party town," meaning the nightlife is nearly nonexistent.
Finally, Dover has a storied past evident in its colonial architecture.
Bridgeville
Another history-inclined town to retire to in Delaware is Bridgeville, the oldest community in western Sussex County.
This town has the charm of the 1860s with a modern feel that offers both serene living and accessible beach access just 30 miles away. Some of the reasons that retirees choose Bridgeville over other nearby towns include:
Festivals and events. Every fall, Bridgeville puts on the Apple Scrapple event to celebrate the local apples harvested since the 1920s. It has dozens upon dozens of vendors, crafters, and artisans. Today, it's the largest festival in Sussex County.
Activities. The Bridgeville Historical Society, the Lion and Lioness clubs, and Kiwanis consistently engage community members as active participants and volunteers in their activities.
Location. The central location of Bridgeville requires a short trip in every direction to get to Rehoboth, Dover, Mayland, Philadelphia, and Virginia. Wherever you want to go, you're close enough!
Affordability. While most of Delaware's inland communities hover a bit above the national average for cost of living, Bridgeville comes in at a comfortable two-thousand dollars less a year. Homes are affordable and have many options, despite the recently hot-and-cold housing market.
Pack Your Sunscreen and Your Bags
Based on all the information above, which secretly amazing Delaware town sounds like the best fit for your retirement? Between the arts scene, impressive culinary spots, laid-back community living, and nearby locations to big cities, choosing a small town in Delaware to retire to is a hard decision. So many offer different benefits that it's difficult to choose just where you'd like to spend the rest of your life.
Wherever you choose to live, you'll be in one of the most tax-friendly states for retirees with an affordable cost of living. Retiring to Delaware offers the promise of a high quality of life near the beach without sacrificing your nest egg or retirement savings to get it.
Summary of the 16 Amazing Places to Retire in Delaware
Here are the 16 top best places to retire in Delaware:
| Rank | Place | Population |
| --- | --- | --- |
| 1 | New Castle | 5,499 |
| 2 | Lewes | 3,420 |
| 3 | Millsboro | 7,139 |
| 4 | Hockessin | 14,172 |
| 5 | Millville | 1,907 |
| 6 | Long Neck | 2,869  |
| 7 | Pike Creek | 6,987 |
| 8 | Highland Acres | 3,913 |
| 9 | Dagsboro | 908 |
| 10 | Milton | 3,428 |
| 11 | Delmar | 2,105 |
| 12 | Middletown | 24,164 |
| 13 | Seaford | 8,250 |
| 14 | Georgetown | 7,413 |
| 15 | Dover | 38,992 |
| 16 | Bridgeville | 2,667 |
The photo featured at the top of this post is © Bruce Goerlitz Photo/Shutterstock.com
---